Editor's Note: Spring is the perfect time to get back to the great outdoors! Along those lines, it's also a great time to go through your spring and summer wardrobe and figure out what you're keeping, what's overstayed its welcome, and what you'd like to incorporate based on your vibe for the upcoming months. For instance, is this the summer that you give rock climbing a try? You might need some new boots for that!
Known for their durability and their timeless designs, L.L. Bean has always been a staple when it comes to clothing and gear suitable for outdoor activities, but they aren't the only ones. If you're looking to expand your horizons beyond L.L. Bean, we've got eight options to cover all your needs.
If you're like me and hold aesthetics on the same level as function, an easy way to bring some life into your outdoor clothing selection is to strategically use pops of color. L. L. Bean's color palette is classic, but these store selections may help you find just the right contrast to give your hiking look that extra boost!
In a world of fast-moving, trendy fashion, L.L. Bean stands out as a brand that has managed to stay true to its roots. The company was founded in Maine in 1912, and shockingly, that's still where they produce the majority of their clothes and accessories!
If you're a fan of the outdoors, you're probably incredibly familiar with this company's offerings. L.L. Bean is most known for its signature waterproof Bean Boots. Even though they're based on an original 1912 design, they've actually been incredibly trendy on-and-off since the '80s, especially with New Englanders.
Beyond footwear, L.L. Bean also produces exceptional camping and hiking clothes, winter wear, warm fleece tops, bags, and all kinds of outdoor gear. The store takes a "buy it for life" approach towards manufacturing, so all their items are exceptionally durable.
There aren't many retailers left that still aim to make such long-lasting products, but even so, L.L. Bean isn't totally alone. We've compiled this list of stores similar to L.L. Bean, so you can have more options for warm, durable, and stylish clothes that you can wear for all outdoor activities, no matter the temperature.
1. For West Coast Gear: Patagonia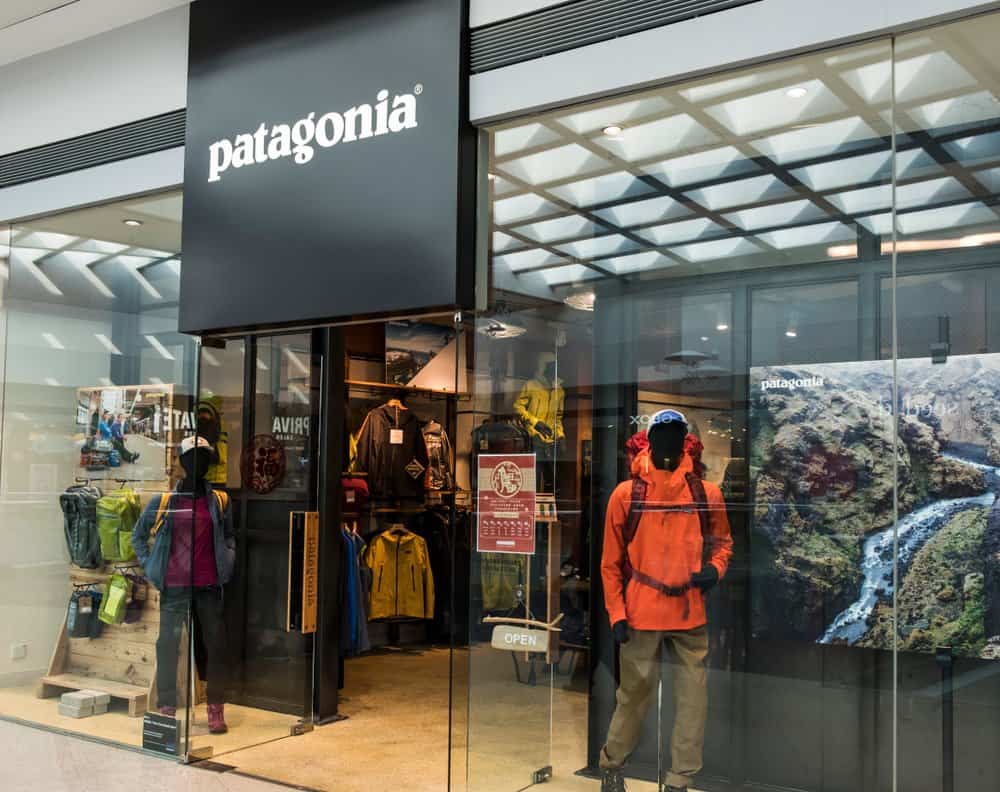 If you're an avid traveler or outdoors person, Patagonia should be on your radar. Based in California, this is another American brand that caters to those living an active lifestyle. While the product selection is very similar to L.L. Bean, Patagonia is a very different brand.
The company's mission and values are very progressive, with a major focus on activism, especially when it comes to environmentalism and waste-reduction. The Patagonia website even includes a Used Gear section that allows shoppers to find second-hand products at a reduced price, thereby extending each item's lifecycle.
The clothes at Patagonia are made to suit specific activities, from light hiking to winter sports to surfing and swimming. Each garment is designed to last for years if not decades, even after exposure to harsh weather.
As far as style goes, Patagonia designs feel a little more modern, with a slightly hippie West Coast aesthetic as opposed to L.L. Bean's classic New England vibe.
2. For Shoppers on a Budget: Sierra Trading Post
Are you looking for a store like L.L. Bean but cheaper? Sierra Trading Post definitely fits the bill. This retailer belongs to the TJX family of stores, so they operate on the same model as stores like TJ Maxx by selling discounted and clearance outdoor clothes and gear.
As with similar discount retailers, shopping at Sierra requires a little bit of patience and careful browsing, since the quality varies widely between products. You can find products from a fairly wide range of brands, including The North Face, Merrell, Marmot, and Icebreaker, often at 25% to 75% off the regular retail price.
There are also products from relative unknowns with questionable quality, so definitely check the brands and look at reviews before making important purchases.
3. For Winter-Proof Footwear: Sorel
If your main goal is to find durable, waterproof boots, Sorel offers some respectable alternatives to L.L. Bean. This footwear company is originally from Kitchener, Ontario, where it produced boots specifically for the snowy Canadian winter.
Sorel is not quite as outdoorsy as L.L. Bean, but it still takes a practical approach towards design and manufacturing, with fashionable yet incredibly durable and practical footwear.
Like L.L. Bean, Sorel's signature boots are also a waterproof duck boot style, but they're made with thicker materials in order to give better protection against the cold. Nowadays the brand is owned by Columbia, so their footwear offerings also extend to trendy sneakers and chic but still wintery high-heel boots.
4. For More New-England Style: Lands' End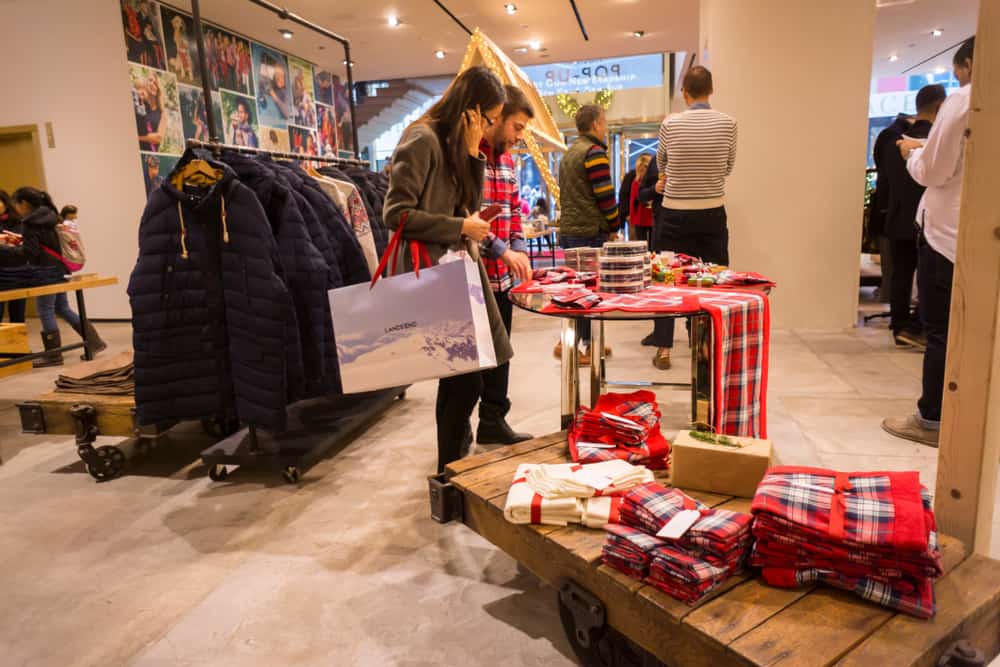 Lands' End is L.L. Bean's most direct competitor, with a similar product selection and aesthetic. Though not as cheap as Sierra, Lands' End prices are still lower than L.L. Beans, so it's a great choice for anyone with a mid-end budget.
Despite being a touch more affordable, Lands' End actually outperforms L.L. Bean when it comes to day-to-day and summer styles. Even though the company is based in Wisconsin, the clothing still has that New England vibe, but with cuts that feel a little more stylish and modern. Lands' End also has a very large Home section, where they sell bedding, kitchenware, and home decor.
When it comes to more intense outdoor clothes and gear, we think it's better to spend a little more on L.L. Bean since their products are consistently more durable.
5. For Sporty Winter Wear: The North Face
The North Face is one of the trendiest stores when it comes to winter coats and boots. You're just as likely to see someone wearing a North Face jacket in your city's fashion district as you are on a cold expedition up a mountain.
Compared to L.L. Bean, The North Face style is much more modern and sporty, in part because the brand caters more to the ski world. The actual clothing and footwear selection and performance are entirely on par. If you love L.L. Bean's quality but don't want to look like you're on vacation in Cape Cod, The North Face might be more to your liking.
Despite this brand's newfound popularity and trendiness amongst a more fashionable crowd, it has maintained an incredibly high standard. Their coats are incredibly warm yet last for years, while all of their shoes and boots are engineered to endure intense activities like hiking or trail running.
6. For Seattle Style: Eddie Bauer
Eddie Bauer is another store with a long history of operation in the United States. It offers a similar selection to L.L. Bean at a similar price-point, but their product highlights and overall aesthetic are more in-line with the Pacific Northwest lifestyle.
It was founded in 1920 by Seattle outdoorsman and inventor Eddie Bauer after he nearly died of hypothermia on a mountain expedition. He went on to design an insulating coat, to make future expeditions safer and warmer.
The brand continues his tradition of manufacturing durable and practical clothes for an outdoorsy lifestyle, and it's especially popular for fantastic cold weather wear, like parkas, coats, and fleece jackets, which work for day-to-day life and intense outdoor activities. Eddie Bauer flannels are also a classic buy for that Seattleite grunge look.
7. For Trendy Outdoor Style: Timberland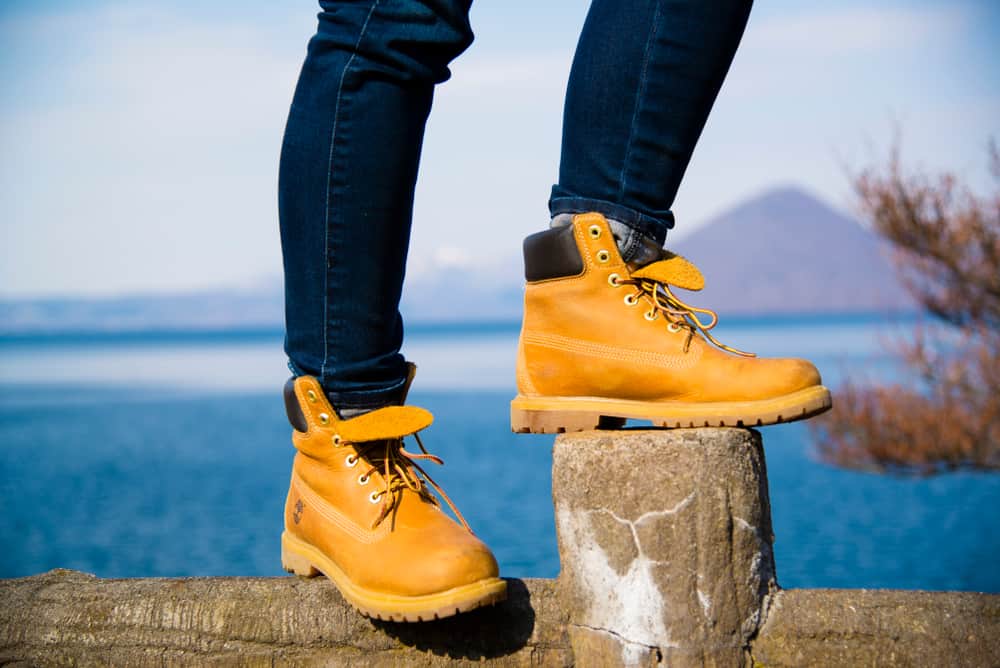 Timberland is another major competitor in the battle of the boots. Over the last few years, Timberland's signature waterproof yellow boots have become instantly recognizable and incredibly trendy, much like L.L. Bean's duck boots.
The two boot designs have similarly humble beginnings, as footwear designed to function in cold, wet weather, and both have managed to break into the closets of fashion-conscious shoppers all over the world.
Out of all of the brands on our list, Timberland probably has the most mass appeal. In addition to boots, this brand has also cultivated a fashion line and multiple collections of outdoor clothing and gear. Timberland also has a lot of excellent products that straddle the line between fashion and function.
The brand's vibe features both sporty and classic designs, which makes it a better fit for a lot of young, modern shoppers that go from the to the outdoors regularly but don't want to drastically alter their look.
8. For Co-Op Lovers: REI Co-Op
REI (which stands for Recreational Equipment, Inc) is one of the oldest outdoor gear co-ops in the US. With both an online store and 168 brick & mortar locations, this co-op sells equipment and clothes to shoppers who are serious about their outdoor activities.
The product selection at REI is massive, with departments geared towards different kinds of activities like cycling, mountain climbing, camping, and more. While REI does have its own in-house brand, it also carries products from other well-known stores like The North Face, Patagonia, Columbia, and SmartWool.
You don't have to be a co-op member to shop at REI, but there are some benefits to joining. Once a year, members receive 10% cashback on all of their purchases, and they get access to special promotions and events.
Onwards to Adventure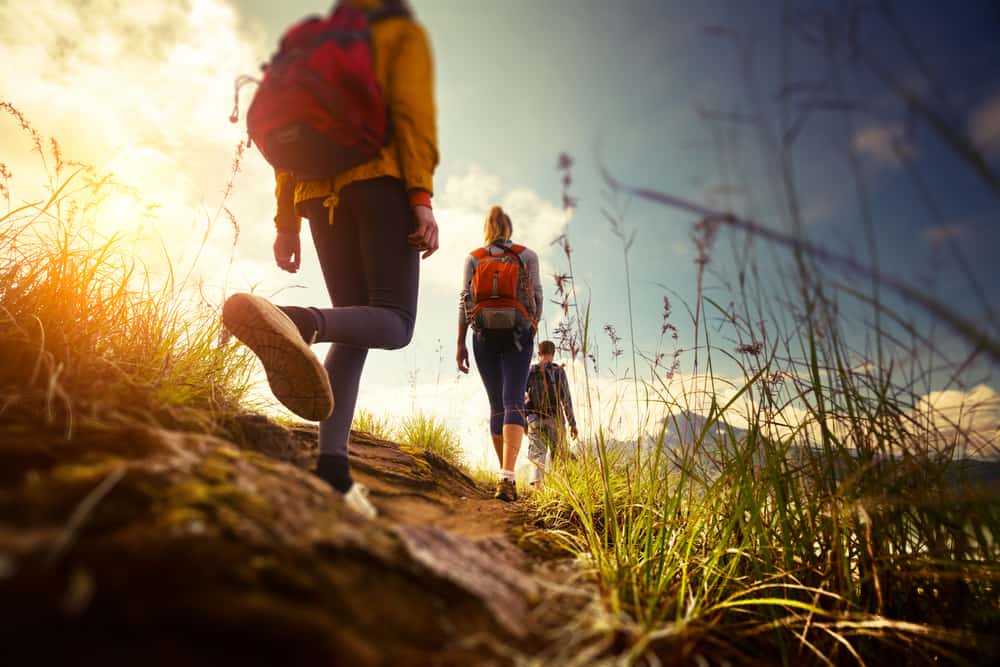 Whether you want to stay warm next winter or you love outdoor activities, stores like L.L. Bean will keep you protected. Each one of these stores is known for crafting durable garments and footwear that can handle all sorts of outdoor adventures. If you love hiking, boating, climbing, or just looking great while feeling cozy, we know you'll enjoy shopping at any one of these stores.