Forever 21 is many shoppers' favorite fast-fashion store—it's super cheap but also super stylish. It's no wonder that the whole world was a bit shaken when it was announced in September 2020 that Forever 21 filed for bankruptcy.
But we have good news for you. Forever 21 has been bought back from bankruptcy, and its new owners want to keep most of Forever 21's stores (yay!). If you're still looking for alternatives, however, you're in the right place. Here, we've compiled seven stores like Forever 21 that should each appeal to lovers of any particular aspect of Forever 21—and they aren't H&M or Shein, or even Zara.
1. For Vintage-Inspired Pieces: ModCloth
Standard Shipping: $7.99
Free Shipping: On orders over $60
Transit Time: 10-14 days on standard shipping
Free Returns: No, shipping is paid by customers
Shopping on ModCloth will make you feel like you've gone back decades in time, what with their selection of vintage-inspired clothing that's more fashion-forward than actual vintage pieces. They also have your usual trendy pieces, as well as fun, quirky items that are sure to make you stand out.
Sizes range from XS to 4X, so you'll definitely find something in your size. The merchandise is more expensive than Forever 21's on average, but the frequent deals and sales make them more affordable.
What we really like about ModCloth, though, is the fact that you can easily reach out to their ModStylists for a free consultation if you're unsure what style is right for you. You can also ask them for gift ideas and ask questions about the products and their size and fit.
2. For Bridgerton Lovers: Lulu's
Standard Shipping: $5
Free Shipping: On orders over $50
Transit Time: 4-7 days on standard shipping
Free Returns: Yes
What used to be a vintage boutique in California is now an Instagram-famous fashion store that caters to shoppers in their 20s. Like Forever 21, Lulu's offers a huge selection of trendy pieces, and you'll even find that many of Lulu's merchandise looks very similar to Forever 21's.
Lulu's prices are a little more expensive, but they also have a little bit more to offer, like their collection of dresses that undeniably tops Forever 21's in terms of style, and their new bridal collection that looks timeless and sophisticated. Sizes go from XS to 3X.
Shopping on Lulu's is really easy if you have a specific style in mind—just go over to the Bestsellers section and you'll see a list of trends, including color trends and the 90s trend.
They also have a section for cottagecore clothing for those who are into the subculture, and another one for regencycore, the fashion trend in the Netflix hit Bridgerton.
3. For Curated Pieces: Stitch Fix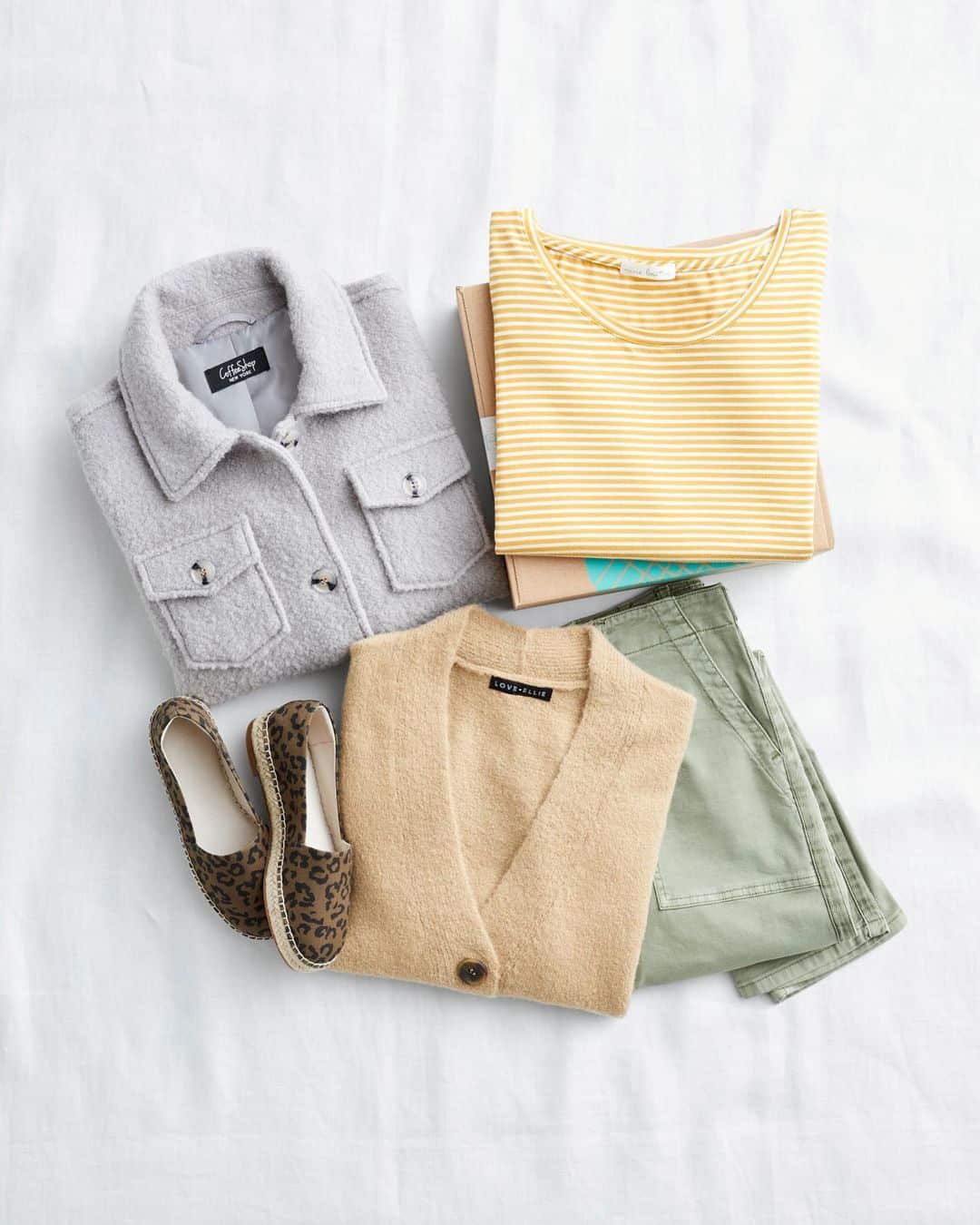 Free Shipping: On everything
Transit Time: 3-10 days
Free Returns: Yes
Some people shop on Forever 21 because of the low prices, while some mostly shop there because they like the styles. If you're more like the latter, or if you're looking for an upscale shopping experience at a reasonable cost, try Stitch Fix.
How it works is that, after taking a style quiz to determine your personal style, they'll send you a box of curated items, called a Fix, which is built around your style. You try them on, keep and pay for the items you like, and send the rest back. There's a $20 styling fee for every Fix, but it will be credited toward any of the items you decide to keep.
Sizes range from XS to petite plus sizes, and prices range from $20 an item to over $100. You're able to set your ideal cost from the get-go, so you don't end up receiving items that are out of your price range. Moreover, shipping, returns, and exchanges are all free. You're also free to buy items outside of your Fix, and you won't need to pay the $20 styling fee.
While the $20 styling fee sounds like a subscription fee, Stitch Fix actually doesn't offer subscriptions. You either request a Fix whenever you want, or sign up for recurring shipments. Stitch Fix is a great option if you want to be able to try multiple pieces at home without worrying about paying for returns or subscriptions.
4. For Shopping the Complete Look: Red Dress
Standard Shipping: $5.95
Free Shipping: On orders over $39
Transit Time: 3-10 days
Free Returns: No, shipping is paid by customers
If you think Red Dress seems familiar, it's probably because you've seen it on ABC's Shark Tank. In the show, Red Dress founder Diana and her husband Michael asked for an investment of $600,000 for a 5% stake in the company. Both Mark Cuban and Robert Herjavec offered $1.2 million for 20% equity during the episode, but Herjavec backed out after the episode, and Cuban ended up investing only $600,000 for a 15% stake. The founders eventually bought back Cuban's equity in 2019.
Red Dress has grown a lot since then, and is now one of the go-to places for girly and ladylike pieces. What makes Red Dress stand out, apart from the fact that it was on TV, is that when you go to an item's page, it'll also list all the other items the model is wearing, and each item links to its own product page. You'll actually be able to buy the entire outfit if you want to.
And the awesome thing is that you can complete a look for as low as $75. At least 60% of the merchandise costs under $50 each. If we were to fault Red Dress, it's that the sizes only go up to XL.
5. For Sustainable Shopping: ThredUp
Standard Shipping: $5.99
Free Shipping: On orders over $79
Transit Time: 4-8 days on standard shipping
Free Returns: Yes, but refunds are in the form of store credit
Thanks to fast-fashion stores like Forever 21, we have easy access to a huge selection of trendy pieces sold at very low prices. However, fast-fashion also has a hugely detrimental effect on the environment. If you want to start shopping more sustainably, shopping at secondhand stores like Thredup is a great start.
Not only does ThredUp sell trendy pieces from various popular brands, but they also offer a variety of designer pieces at a fraction of the cost of new ones. It should be noted, however, that ThredUp doesn't wash any of the clothing they get, although they only accept clothing that has been washed by their previous owners. A lot of these have been washed with fabric softener, so if you're allergic, you might want to skip ThredUp.
Since ThredUp has such a vast collection of items, you'll want to shop by brand so you don't end up scrolling for eternity. ThredUp has a wide range of sizes, from XXS to 4X, and prices there start at around $7 for tops.
Standard Shipping: $4.95
Free Shipping: On orders $50 and over
Transit Time: 5-8 days on standard shipping
Free Returns: Yes
Urban Outfitters is where a lot of tweens, teens, and college students like to shop. They don't only sell trendy hip outfits—they also have a collection of timeless pieces that look fantastic on every occasion. They carry a variety of popular brands, including their sister brands Anthropologie, Terrain, and Free People, so you're sure to find something you like even if you graduated high school over a decade ago.
Urban Outfitters is kind of like an upgraded version of Forever 21 in the sense that the styles are similar, but the merchandise has better quality. The prices are also higher on average, with tops starting at $14 and dresses at $25. As for the sizes, the smallest is XS and the largest is XXL.
A lot of stores like Forever 21 have sections for Home, Beauty, Stationery, Books, Games and Audio, which is cool, but Urban Outfitters has these and more. Not only do they have a Smart Tech section, but they also have a Cameras + Film section, a Smoke section, and a section for hip workout equipment.
Shop Responsibly
Your fashion horizon will no doubt expand with this selection of stores. And while it's important to treat yourself once in a while, try not to overdo it. The more you shop, the harder it is to control your purchasing, and the more likely you'll end up buying clothes that either aren't your style or simply don't look good on you. Remember, too much of anything isn't good.