There isn't much to say about COVID-19 that hasn't already been said, but what we will say is how many ravaged retailers it's left in its wake, with J.Crew being one of them. Known for its quality essentials with a preppy flair, J.Crew outfitted clean-cut Americans for nearly 75 years, finally declaring bankruptcy last year amid the pandemic.
Of course, J.Crew lovers haven't gone anywhere, even if their beloved brand has. For this reason, we've taken it upon ourselves to look for ten similar brands that'll deliver those same prep school vibes, but all with their own unique twist as well. Read on to learn more about ten of our favorite stores that'll keep you looking sharp, polished, and all-American at the same time.
1. For the Sophisticated Ingenue: Anthropologie
This Urban Outfitters subsidiary touts structured, sophisticated looks–much like J.Crew. However, their apparel has a distinctly soft and feminine flair that makes it perfect for every thirtysomething looking to step up her wardrobe game a notch. Anthropologie proves that you can retain your girlish charm without trying to look too young, as evidenced by their understated white eyelet tops and funky, fruit-pattern dresses.
We also love this brand because of the versatility in its selection, which goes well beyond its hip, yet mature apparel. You can also find a host of Ulta-quality beauty products ranging from makeup essentials like shimmer sticks to fun bath time novelties, such as their geode-shaped soaps. Don't get us started on their home decor and furniture, either–they offer just about anything you need to create the cozy abode of your dreams.
2. For Denim Lovers: Madewell
J.Crew's sister brand has staked its claim as a serious denim hub. With a slew of washes and cuts to choose from, you'll be hard-pressed to find a pair that doesn't fit you seamlessly. They even have a Find Your Perfect Pair feature for those who don't feel super-confident shopping for jeans online, putting to rest any fears you might have about ordering the wrong size or fit.
Even though their jeans typically run around $100, the price is well worth it; each pair is made with durable lyocell–or eco-friendly fabric that's sustainably sourced from wood pulp–that offers a little stretch and a lot of wear without baring its threads. What's more, members of their Madewell Insiders club can get discounts of up to 20% off of any items in their store when they initially sign up.
3. For Eco-Conscious Elegance: Everlane
Everlane is in a pretty similar vein as J.Crew, if for no other reason than their durable, high-quality denim. However, Everlane's got the edge when it comes to eco-friendliness; their organic cotton boasts a Global Organic Textile Standard certification, while the dyes they use in their denim are free from all 900 harmful chemicals that you'll typically find in other denim. They tout a host of other certifications for their materials as well.
As for the fits, washes, and prices, they're pretty on par with J.Crew's. They also sell other types of apparel, like outerwear, activewear, and intimates, as well as shoes, backpacks, face masks, and accessories. Don't forget to check out their sale items, either–lots of them are discounted up to 50% or more, making their quality denim and apparel wholly affordable for those who are more budget-conscious.
We're taking a trip down under with our next pick: Australia-based Mura Boutique boasts some seriously gorgeous floral patterns and feminine cuts, and all in delightfully soft pastels and cream colors. For J.Crew lovers who are looking for vintage-inspired pieces with a bit more originality, you'll love Mura. Their color palette overlaps pretty heavily with a lot of J.Crew's springy pastels, but they've definitely got more of a boho-chic edge–if that's something you're into, of course.
Pricewise they're just slightly higher than J.Crew, but for a good reason: the quality is comparable, and they simply sell a wider selection of eclectic styles and bold designs. There are just two things to consider before whipping out your credit card: they don't really offer any discounted items, and many of their pieces sell out fast, sometimes taking a couple of weeks to restock.
Much of J.Crew's apparel lends its wearers a chic, thrown-together vibe a la hip Parisiennes, which is also where & Other Stories happens to shine, too. While the former's color palette is decidedly more Lilly Pulitzer-esque–think snappy pinks and greens and soft pastels–& Other Stories tends to go in the other direction with earthy, understated earth tones and solemn monochrome shades. Like a few other brands on this list, the quality of their clothes is right in the material; & Other Stories crafts a lot of its casual wear with sustainable organic cotton and RWS, or responsibly-sourced wool.
They're slightly cheaper than J.Crew, which is good news for those looking for classic, everyday pieces on a slightly narrower budget. They don't seem to run many sales, though, so you'll more than likely have to pay full price to get into their duds.
J.Crew is most famous for its closet essentials, much like Gap subsidiary Banana Republic. But if you're not in the market for that prep school vibe, you can head overseas with BR's basics which are distinctly European-inspired. What's more, they carry sizes in petite, tall, and plus-size, making their hip collections accessible for bodies of all shapes and sizes.
They are a bit pricier than J.Crew, though, making their apparel pretty unattainable for those who lack the coin to spare. But the deals here happen to be pretty great, as you can see in their sky-high discounts. For example, you can take an additional 60% on sale items whose prices have already been slashed in half. In short, investing in some of BR's long-lasting basics are worth it, even in spite of their eye-popping price tags.
7. For a Contemporary-Chic Getup: Mango
Zara lovers, rejoice! We've found a store that manages to blend J.Crew's urbane sophistication with the Spanish brand's eclectic edge. Daring cuts and patterns contrast nicely with structured classics that'll exude confidence and originality all at once. What's more, they're slightly cheaper than their fast-fashion cousin Zara, meaning they're definitely less expensive than J.Crew. Average prices here are under $50, which makes it one of the most budget-friendly brands of the bunch.
They also frequently hold sales that drop prices even further; you can easily find discounts of up to 50%, 60%, and 70% on final sale items here. Better yet, Mango caters to men, women, and children of all sizes, so the whole family can enjoy their selection. Just beware the quality of their clothes–given that they're a fast-fashion brand that like Zara, pieces often won't hold for longer than a couple of seasons with heavy wear.
8. For on-the-Pulse Office Wear: Pixie Market
Whoever said work clothes had to be boring has clearly never heard of Pixie Market. We love this brand for blending traditional office wear with the boardroom looks of tomorrow; just check out their back-tie crop sweaters or chin-scratching patterns that'll leave you wondering, "Why didn't I think of that?" Because their apparel is so well-suited for work, you'll see a lot of deep chocolates, tasteful navies, and soft cream colors in their pieces.
Like Mura Boutique, though, they're a bit pricier than J.Crew, and they sell out of their items pretty quickly as well. But who can blame them? They're clearly a hit with executives and interns alike, which is especially good news for the latter–unlike Mura Boutique, Pixie Market always has sale items available, where prices feature discounts of up to 40% or more.
9. For the Flirty Femme: Reformation
Even though Reformation is more charm school than day school, it still boasts enough classic pieces in a color palette that'll call to mind some of J.Crew's flirtier garb. The brand is particularly known for its romantic mini and midi dresses, as well as its French-inspired, sweetheart-cut tops that are perfect for a night out with your paramour.
Once again, though, we've got a brand that doesn't like sales as much as we wish they did. This means you'll be paying full price for their sex appeal-packed apparel, so you better start saving up now. One consolation is that Reformation places a huge emphasis on sustainability and best practices, so you can wear any of their looks with an easy heart and clear conscience.
10. For Everything: Nordstrom
Did we save the best for last? You be the judge. Nordstrom is a beloved department store that actually carries many of the brands we've mentioned on this list. Naturally, it's a one-stop-shop for clothes, shoes, accessories, beauty products, home decor, and just about anything else you can think of. It's a relatively upscale department store, though, so expect a lot of their prices to rival and even exceed that of J.Crew's.
If most of these prices make your wallet unhappy, then check out Nordstrom Rack, Nordstrom's discount sister store that sells many of its pieces at seriously awesome sales prices. This means you can still get that upper-class look on a closeout-store budget, and what's not to love about that?
A Final Thought on Our J.Crew-Inspired Picks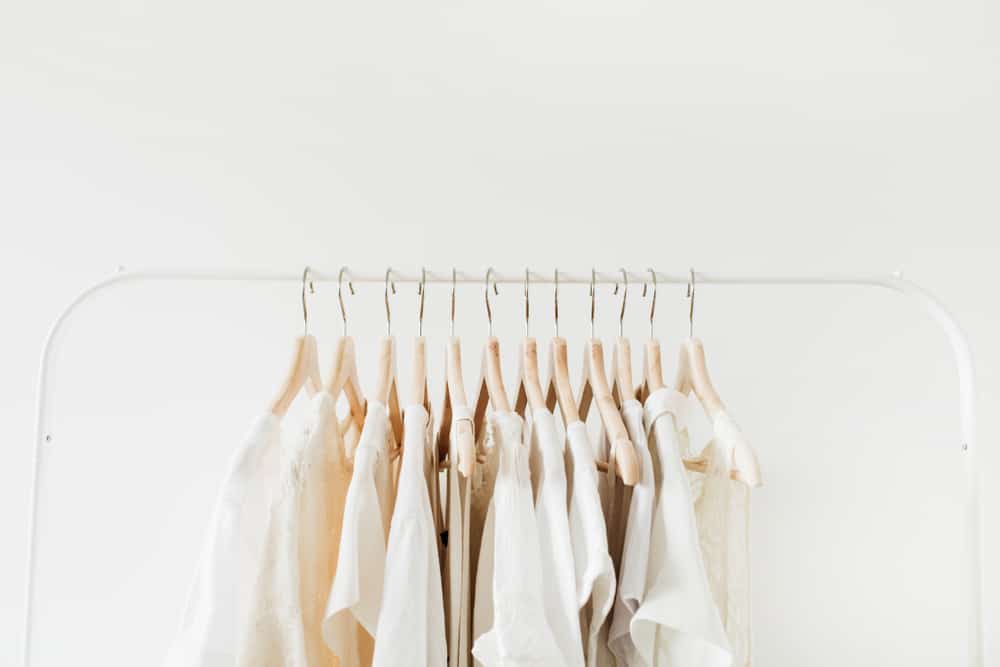 Despite J.Crew's unfortunate passing, it's nice to know that there are still plenty of comparable brands out there to fill the void. We love a lot of what our top ten picks have to offer, and we certainly hope you do, too. Whether you're looking for your next date night look or a few solid basics to beef up your essentials rotation, we guarantee you'll find something worth nabbing at any of the stores on our list.