Influencers on Instagram and other social media sites often showcase the latest arrivals from Fashion Nova. They have dupes of some of your favorite celebrities' outfits. They were the first to offer a dupe for the vintage Mugler dress worn by none other than Kim Kardashian, and have partnered up with other major pop culture idols, like Cardi B!
This online boutique is one of the best places to find trendy, affordable outfits. They have something for everyone, from sexy, eye-catching pieces for a fun night out at the club to more toned down, professional pieces for the office. Fashion Nova also carries clothing for men, curvy women, and children. They have everything from dresses, jumpsuits, hoodies and shirts to lingerie, swimwear and shoes.
Best of all, they often have large blowout sales that help bring the prices down even more. It's difficult not to join the thousands of women all over the world who are a fan of this giant fashion company.
Although Fashion Nova is great, it's important to also take a look at some other stores like Fashion Nova to see whether there are any slight differences in style that may be more flattering for your body shape or more fitting for your personality and overall style. There are a lot of stores like Fashion Nova that offer similar clothing styles and designs. You're missing out if you don't take a look at their inventory!
1. Missy Empire
Established in 2015, Missy Empire is another popular brand sported by Instagram influencers. This brand carries trendy outfits for female go-getters who want to feel confident and sexy. Much like with Fashion Nova, the inspiration for many of their outfits come from current pop culture, global trends and celebrities!
Unfortunately, Missy Empire doesn't have anything for men or kids; however, they have a 5% off student discount with student beans and regular promotions! They do ship from the U.K., so expect slightly longer shipping times. They have a lot more promotions, and you'll easily find outfits for less than what you'd find at Fashion Nova.
2. Missguided
Missguided is a bit more similar to Fashion Nova when it comes to fashion offerings. Founded in the U.K., this online retailer adds hundreds of new styles to their catalog every week.
This fashion house carries women's apparel only, and is best known for their collaborations with Playboy and Sean John. Many of the Playboy graphic tees and hoodies are of a similar style to what you can find on Fashion Nova.
The prices are similar to what Fashion Nova offers, but this online retailer offers regular discounts to students. Like Fashion Nova, they also have regular promotions. If you take advantage of those, you can find some great deals here that rival what Fashion Nova can offer.
3. Pretty Little Thing
Pretty Little Thing is another fashion retailer that's taking over the online market. They carry a lot of trendy fashion pieces that are of a similar style to Fashion Nova. This company takes pride in building body positivity, and they carry clothing for women of all shapes and sizes, from plus-sized to tall to petite. Unlike many other selections on this list, they also have a large selection of trendy and affordable maternity clothing.
Pretty Little Thing has also partnered up and collaborated with a lot of big names, like Teyana Taylor, Karreuche, Lil' Kim, Saweetie, Doja Cat and Jordyn Woods. These collaborations are equally as affordable, with prices that are very similar to Fashion Nova pieces. You can dress like your favorite celebrities without breaking the bank.
4. ASOS
Founded in 2000, ASOS carries over 800 different brands of men and women apparel on top of their own in-house brand. This fashion brand carries a lot of sportier styles and activewear, and is big on promoting body positivity as they have over clothing in more than 30 sizes. They're also a partner with GLAAD, which is one of the biggest voices in LGBTQ activism.
They have many fun and interesting projects that combine activism with fashion. For example, their MADE IN KENYA collection uses the profit from all sales to improve the lives of local communities in Kenya by driving sustainability development. You can feel good about looking good!
5. Forever 21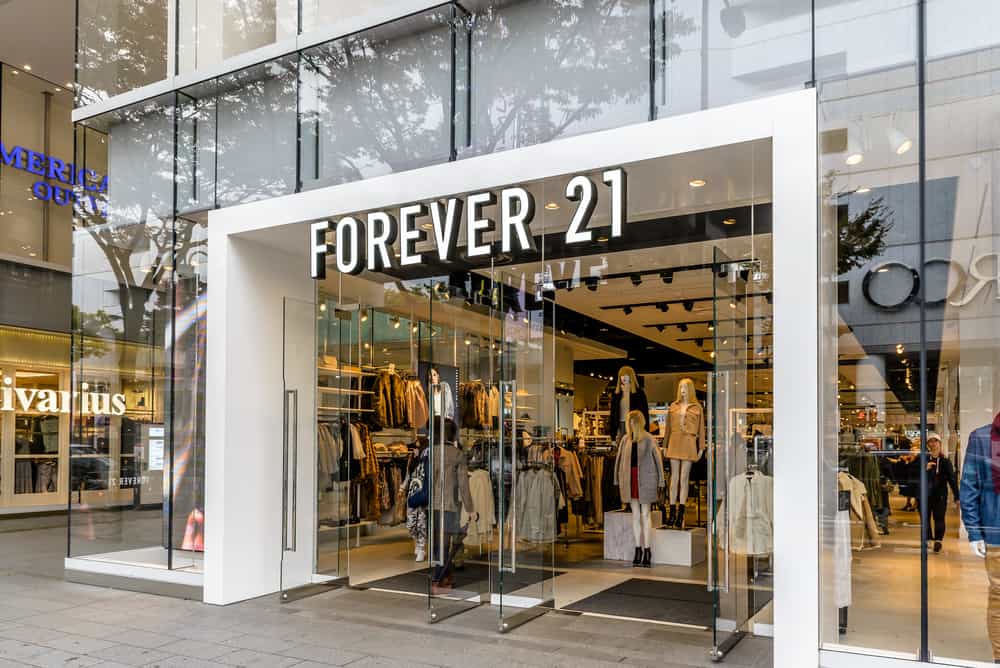 Forever 21 is perhaps a store that most fashionistas are familiar with. This American fast-fashion retailer is actually headquartered in Los Angeles, California, and they offer a large selection of clothing, shoes and accessories for women and men of all shapes and sizes that ship from the U.S.
You'll find a nice selection of trendy clothing here at affordable prices, and since there are storefronts all over the country, you can even try on some sizes at a storefront to make sure that everything fits perfectly. Most of their styles are a bit toned down compared to Fashion Nova, with fewer extravagant and bold graphic tees and more cute outfits that can be worn to the office. The prices are similar to Fashion Nova.
6. Nasty Gal
Nasty Gal started in a tiny San Francisco apartment, but has since grown and become a global name after being taken in by Boo Hoo. This brand heavily promotes women's empowerment and offers regular discounts, as well as student discounts.
They offer affordable, trendy clothing that falls under chic. They carry a lot of dresses that have a flowing hemline. Think office-wear rather than party dresses for clubbing. Still, a lot of the styles are very similar to what you'd find at Fashion Nova, and the price range is similar as well. There are some pieces of apparel here that are on the pricier end, and you'd be able to find more affordable dupes at Fashion Nova.
7. Zaful
Another on-stop online fashion store that's like Fashion Nova is Zaful. They carry women's apparel, men's apparel and a large selection of accessories. Zaful is known for their large inventory of affordable swimwear pieces. They always have great deals, like buy-2-get-1-free and up to 50% off select items, so their prices definitely are on par with Fashion Nova.
Their swimwear selection is arguably larger than Fashion Nova's. They have over 3,000 designs to choose from if you're looking for swimwear that's made from polyester. They carry a lot of colorful and fun designs. However, when it comes to regular men's and women's apparel, Fashion Nova has more colorful designs than Zaful.
Price-wise, Zaful definitely has more affordable prices even when you don't take into account all of the discounts and promotions that they regularly offer.
8. Oh Polly
If you like the fancier styles at Fashion Nova, you're going to want to check out Oh Polly. This fashion retailer carries only women's clothing, and their selection is primarily made of satin or slinky, ruched fabric. They have a large selection of mini, midi and maxi dresses for all occasions. This is the perfect online retailer to look for an outfit for a romantic date.
The prices are quite a bit more expensive than Fashion Nova, but you get what you pay for, and the satin material feels luxurious on the skin. The stitching is also quite excellent, and these pieces look well-crafted.
9. House of CB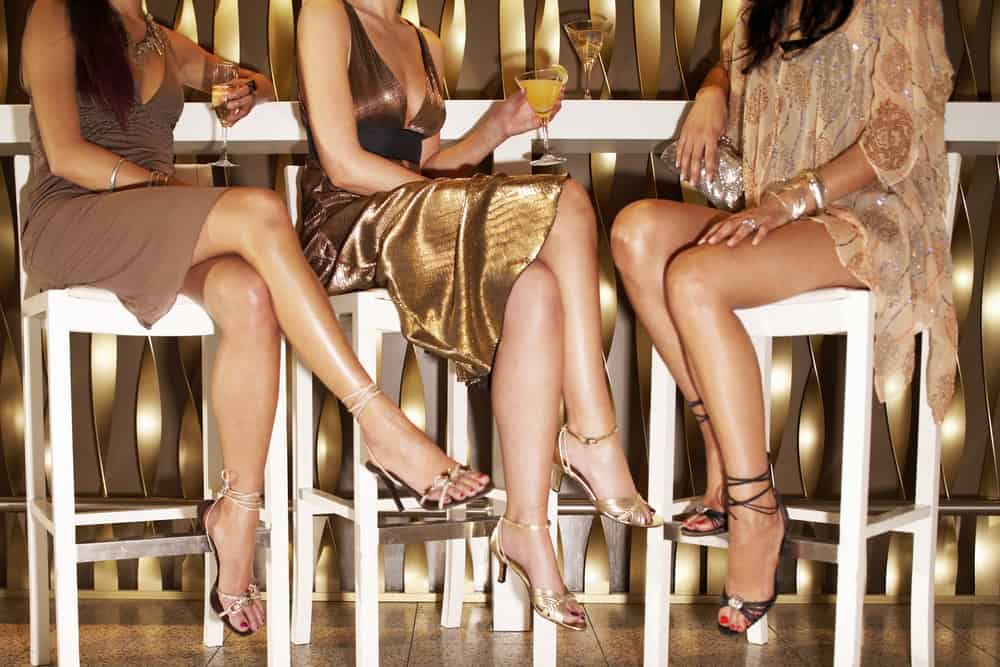 If you're looking for extravagant, stylish outfits that are perfect for date night, you can't go wrong with House of CB. This fashion house carries form-fitting, body-hugging outfits that showcase all of your curves. The prices are more on par with Oh Polly than Fashion Nova, but you'll get to choose from a wider range of clothing material. The style is also less romantic and more couture.
In addition to party dresses, House of CB also carries a wide range of tops, playsuits, bodysuits and jackets. They also have an excellent selection of loungewear and sexy lingerie. Although House of CB appears to be on the pricier side, the quality is well worth it.
10. ODolls Collection
Founded by the O'Donnell sisters, ODolls Collection is another similar company to Fashion Nova. They mostly carry trendy, form-fitting clothing and baggy, graphic hoodies that are often worn by social media influencers. The clothing is a bit more expensive than Fashion Nova; however, the material is a bit higher in quality, and all of the pieces have the same quality. This is unlike Fashion Nova where some pieces may be hits while others are misses.
Although this company carries a large selection of women's apparel and accessories, it's most known for its loungewear. You'll look lovely relaxing at home in matching sweatpants and hoodies. ODolls Collection does ship out of Europe, so expect longer shipping times than Fashion Nova.
Expand Your Horizons
There are plenty of reasons to love Fashion Nova, but that doesn't mean that other stores should be ignored. Whether you love it for its on-trend styles, cute alternative designs, or affordable prices, there are tons of alternatives out there that are sure to round out your outfits.