Charlotte Russe has long been the go-to store for women of all ages to find trendy shirts, blouses, pants, and dresses; the store made a name for itself by providing in-style fashion at affordable prices. If you love Charlotte Russe and want to know what other options are out there that provide stylish clothing at the same price point, you're in luck!
In this article, we will discuss the Charlotte Russe style and the best stores you can shop at, either in-person or online, that offer clothing similar to the items found at Charlotte Russe.
The Charlotte Russe Style
Founded in 1975 by Daniel Lawrence and his two brothers, Charlotte Russe catered to an audience of teens and young women looking for trendy, affordable clothing items. The store quickly rose in popularity and the brand expanded outwards, being acquired by an investment firm in 1996. The brothers then moved to expand Charlotte Russe's presence even further and successfully placed over 500 stores across 45 US states, mostly in malls and shopping centers.
In 2019, the company announced it was filing bankruptcy and closing all of its stores due to a lack of foot traffic and popularity in many of these mall locations. The brand and its assets were auctioned and purchased by a Toronto-based company, YM, Inc, who announced they would be reopening at least 100 stores and increasing Charlotte Russe's presence as an online store.
Today, Charlotte Russe stores can be found in select locations across the United States, and can be accessed globally through their website. The store still maintains its focus on styles for teenage and young women, specializing in dresses and other nightlife looks. The brand also has a limited section for men's clothing, which can be found online.
The Top 10 Stores Similar to Charlotte Russe
While there are many stores that offer clothing similar to Charlotte Russe, these are our top picks for similar stores in terms of styles offered and price point.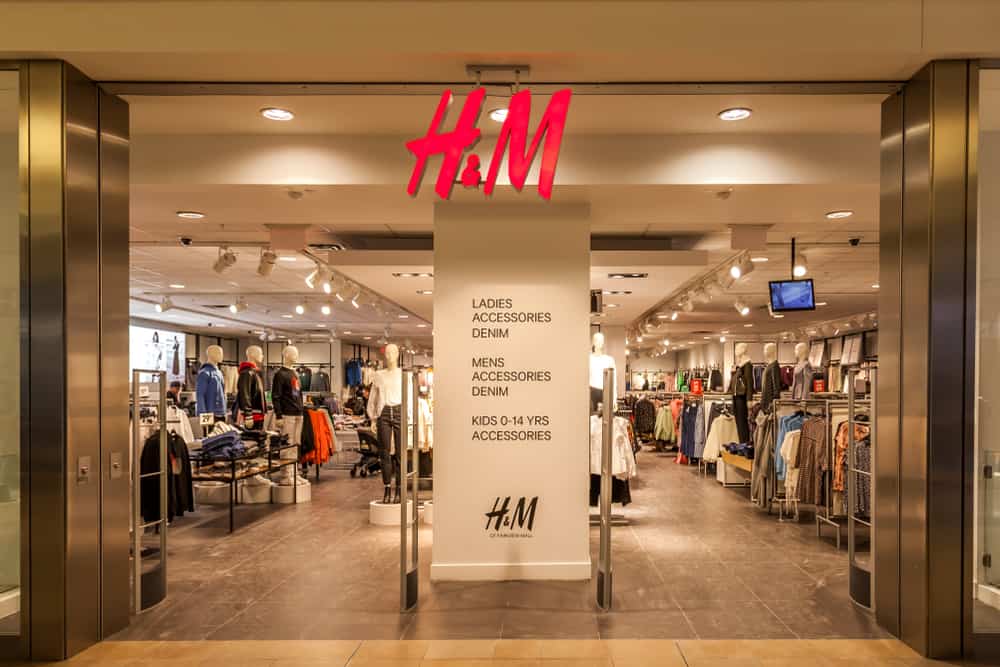 Hennes & Mauritz AB, better known as H&M, is a Swedish company that has over 5,000 stores in 74 different countries, in addition to offering online shopping in 33 countries. The company is a globally recognized fast-fashion brand that is always offering the trendiest clothing items, straight from the catwalk.
You can find virtually any type of clothing at H&M; the brand is geared towards young women with its array of dresses, sweaters, outerwear, jeans, and shirts, but they also offer a men's and a plus-size line.
How Similar Is It to Charlotte Russe?
H&M is very similar to Charlotte Russe. Both of these companies offer the newest in fashion trends and styles at affordable prices. If you love shopping at Charlotte Russe, chances are you will also enjoy the clothing items offered by H&M.
Anthropologie first opened in 1992 as part of an entrepreneurial class project by Richard Hayne. The store is part of a chain that includes Free People and Urban Outfitters. Today, Anthropologie operates over 200 retail locations, both stand-alone and in malls, across the United States and in countries like Canada and the United Kingdom.
The Anthropologie brand was created as a way for women in their 30s to find clothing and accessories that allowed them to express their personal style. In recent years, the brand has developed clothing lines that target younger women, but they still maintain their brand notion of unexpected, distinctive finds.
How Similar Is It to Charlotte Russe?
In terms of clothing, Anthropologie is fairly similar to Charlotte Russe. The brand focus is on providing fashion for young women that has a distinctive style. However, the price points are a little bit above the average of Charlotte Russe, and Anthropologie also offers housewares, something Charlotte Russe has never done.
Another fast-fashion brand, Forever 21 is headquartered in California. The brand was started by Korean-Americans Do Won Chang and Jin Sook Chang in 1984 and has grown to have over 700 stores across the United States, Asia, the United Kingdom, and the Middle East.
Forever 21 focuses on trendy shirts and pants in addition to offering distinctive nightlife styles and formal dresses. The brand has also expanded to offer men's clothing, children's clothing, and accessory items.
How Similar Is It to Charlotte Russe?
Like H&M, Forever 21 is very similar to Charlotte Russe. The brand keeps up to date with the latest fashion trends and styles, much like Charlotte Russe, and caters to young women's styles at very affordable price points.
First established in 1937 as a lingerie store, Windsor began specializing in special occasion dresses in 1957. The brand continued expanding and now has over 200 stores across the United States. Windsor has been owned by the same family, the Zekaria family, for several generations.
This brand takes inspiration from the glamorous and trendy icons of many eras, and tailors their styles to be in-line with the fashion trends of the moment. They offer a wide variety of dresses and formal gowns, staying true to their roots, and have expanded to offer shirts, blouses, pants, and a range of nightlife outfits.
How Similar Is It to Charlotte Russe?
The clothing offered at Windsor is very similar to that of Charlotte Russe, especially the dresses. If you are looking for a store that has a wide range of dress styles, lengths, and designs at affordable prices, then Windsor is the place to shop at.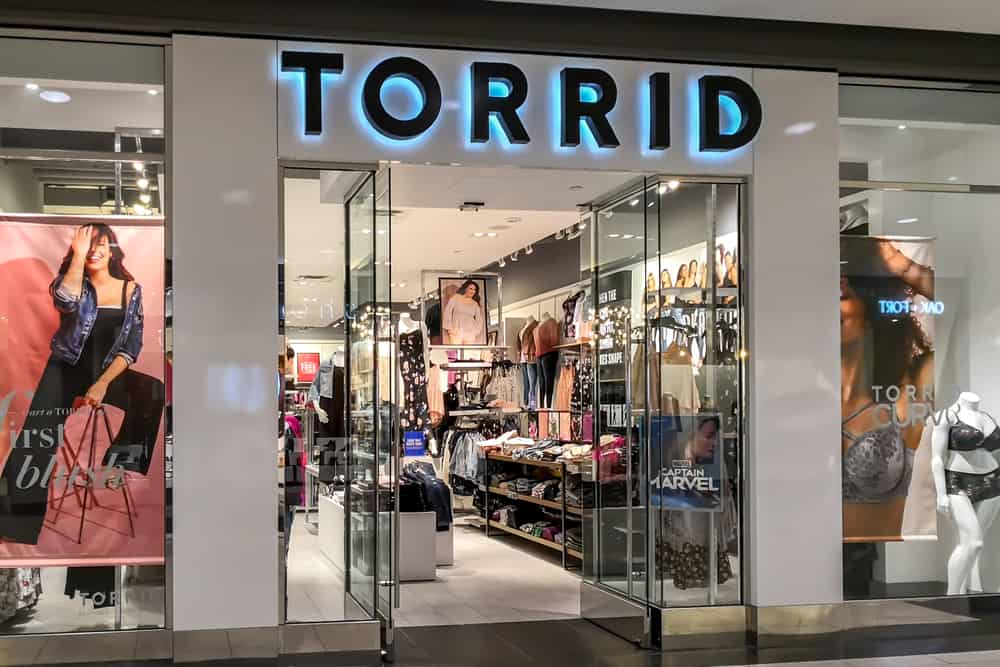 Formerly part of the Hot Topic chain of stores, Torrid first opened in 2001. The brand expanded to have over 600 stores, either stand-alone or in malls, across 36 states, and started opening international stores in Canada in 2015.
The Torrid brand caters to women between sizes 10 and 30; the company strives to create clothing that is a perfect fit for women with curvier bodies and has a line of items that range from casual t-shirts, lingerie, and jeans, to dresses and leggings.
How Similar Is It to Charlotte Russe?
The clothing items that Torrid offers are very similar in style to Charlotte Russe. Charlotte Russe is unfortunately limited when it comes to offering clothing in larger sizes, so Torrid is an option for any woman who love the on-point fashion designs of Charlotte Russe but need bigger sizes. Torrid's pricing is around the same as Charlotte Russe, with some items being a little more on the expensive side.
A relatively new company, Missguided was created in 2009 by owner Nitin Passi. The brand is UK-based and sells clothing targeted towards teenagers and young women. Missguided has expanded with an easily accessible shopping app, and has started offering a plus and petite line, a maternity line, and a line of wedding dresses in recent years.
All of Missguided's clothing is bold and takes into account the influence of online celebrities, current fashion trends, and iconic fashion styles. The brand defines itself as one that works to give millennial women all they need in terms of unique fashion styles.
How Similar Is It to Charlotte Russe?
Missguided is pretty similar to Charlotte Russe in that the clothing offering is always at the forefront of fashion and priced affordably. However, the only physical Missguided stores are in the United Kingdom, so Americans will have to shop online at Missguided, unlike Charlotte Russe.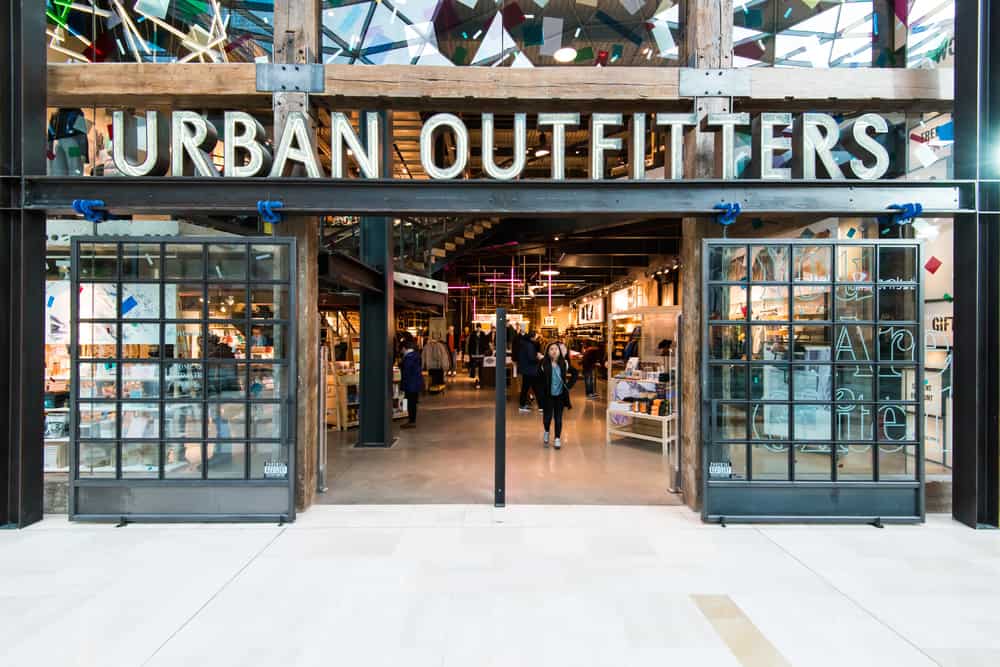 Part of the company that also owns Anthropologie and Free People, Urban Outfitters was created in 1970 under the name Free People. It was then incorporated as Urban Outfitters in 1976, while Free People became a separate store. The brand has over 240 stores across the United States and in select locations in Europe and the Middle East.
Clothing at Urban Outfitters stores is targeted to young women, is Boho-inspired, and often incorporates vintage styling. The brand offers everything from dresses to casual wear, and has expanded to offer a men's line as well.
How Similar Is It to Charlotte Russe?
The boho-inspired dresses and shirts at Urban Outfitters are very similar to those at Charlotte Russe. However, the prices at Urban Outfitters are a little more pricey than those at Charlotte Russe, and the brand also offers housewares and furniture, unlike Charlotte Russe.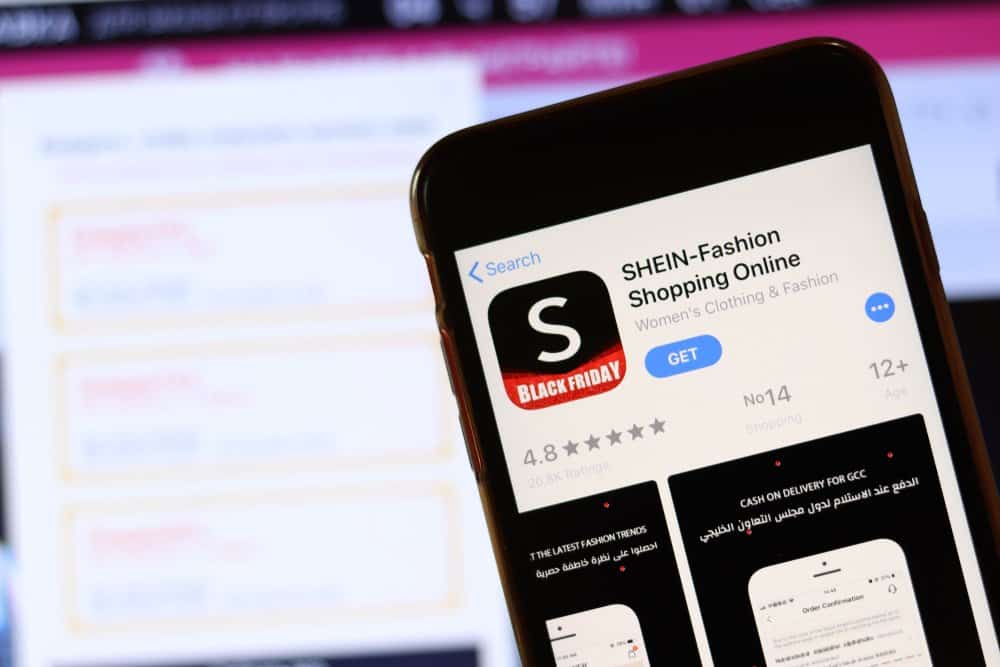 SheIN is an online-only fast-fashion brand that ships to over 220 countries and regions globally. The brand was founded in 2008 by Chris Xu in Nanjing, China, and is targeted towards teens and young women, with its largest markets being in Europe, the Americas, and Australia.
SheIN describes itself as a "one-stop-shop" and offers every clothing item from swimwear and lingerie to dresses and casual wear. The brand also offers plus size clothing, men's clothing, and has expanded to offer things like accessories and beauty and pet supplies.
How Similar Is It to Charlotte Russe?
Clothing at SheIN is very similar to Charlotte Russe. They offer boho-inspired styles and a range of casual and business wear items; the price point is very similar to Charlotte Russe and may even be cheaper in some areas. However, SheIN is online-only, and offers housewares, beauty, and pet supplies, which is something that Charlotte Russe does not do.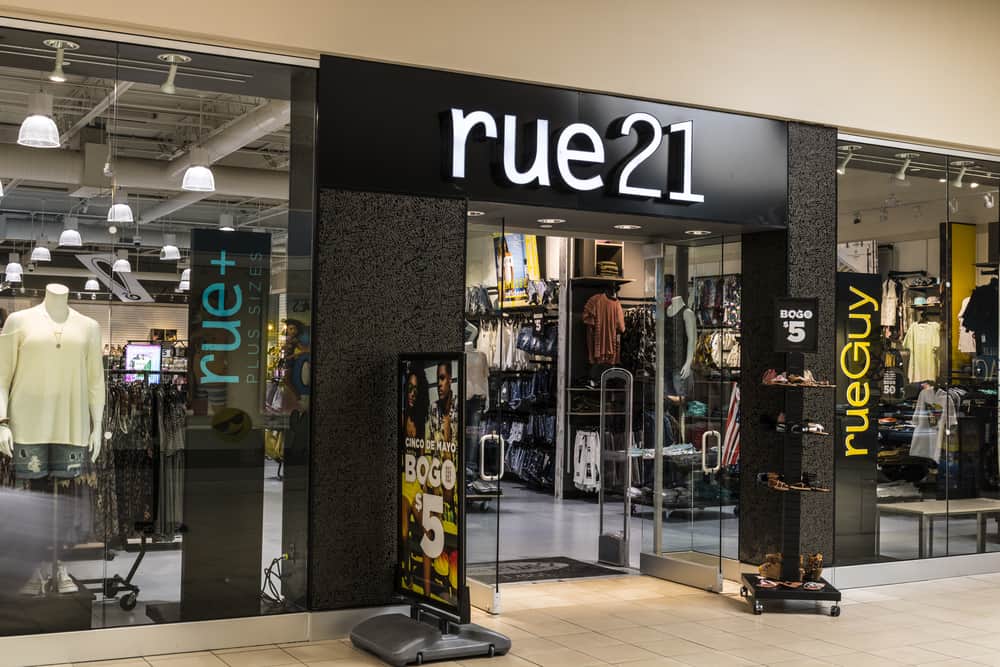 Originally established in 1970, Rue21 expanded its presence for decades but eventually filed for bankruptcy in 2002. It was then acquired by the same investment firm that acquired Charlotte Russe in 1996, and ended up experiencing significant success. The company increased its reach to have nearly 700 stores in 45 different states in 2023, most of which are in malls or shopping centers.
Clothing at Rue21 leans towards the more casual side, and the brand offers a wide range of affordable shirts, jeans, and blouses that follow the season's latest fashion trends. More recently, the company incorporated a men's line and a plus-size line into their clothing options.
How Similar Is It to Charlotte Russe?
The casual wear at Rue21 is pretty similar to that at Charlotte Russe, as are the price points. However, Rue21 does not have as complete a selection of dresses that Charlotte Russe does, and they tend to carry more items in their men's clothing line.
Similar to SheIN, Pretty Little Thing is a UK-based online-only retailer. It was established in 2012 as a limited accessory-only brand, but has since expanded to carry many items of clothing across the United Kingdom, the United States, Ireland, France, the Middle East, and Australia.
Pretty Little Thing is targeted towards teenage women all the way up to women in their 30s. The brand is reasonably priced and allows you to shop by figure shape, rather than by size. They carry everything from dresses to bodysuits, sweaters, and lingerie.
How Similar Is It to Charlotte Russe?
In terms of price, Pretty Little Thing is comparable to Charlotte Russe. They also carry a wide variety of clothing items like Charlotte Russe, but the sizing on Pretty Little Thing is different and can be a little difficult to navigate, especially online, for those faithful Charlotte Russe shoppers.
Shop Your Heart Out
Charlotte Russe is a staple in the world of affordable, on-trend clothing. If you are looking to expand your shopping options or you just want to know what else is out there, one of these similar stores on our list can easily become your new favorite where you can shop your heart out.