Chico's is a fashion retailer that designs comfortable yet sophisticated clothing for middle-aged women. However, some of Chico's apparel can appeal to young professionals, too, as this store designs simple work clothes that everyone can get on board with.
The clothing sold at Chico's is not only fashionable and fun but durable and affordable, hence why many professional women have made Chico's their number one pick when it comes to workwear essentials. However, it's important to note that some of the pieces sold at Chico's are made with high-end fabrics and can be quite pricey.
If you're looking for professional attire that you can wear to work, you've probably already checked out Chico's collection. However, you may have noticed that not all of Chico's apparel is size-inclusive and affordable.
If that's the case, check out our list of 11 stores like Chico's, where you'll find cool and trendy shops that remind you of Chico's and yet are much more affordable. But keep in mind that we also included some designer brands on our list — just in case you're looking for high-end pieces that'll take your wardrobe to the next level.
1. For Bohemian Attire: Free People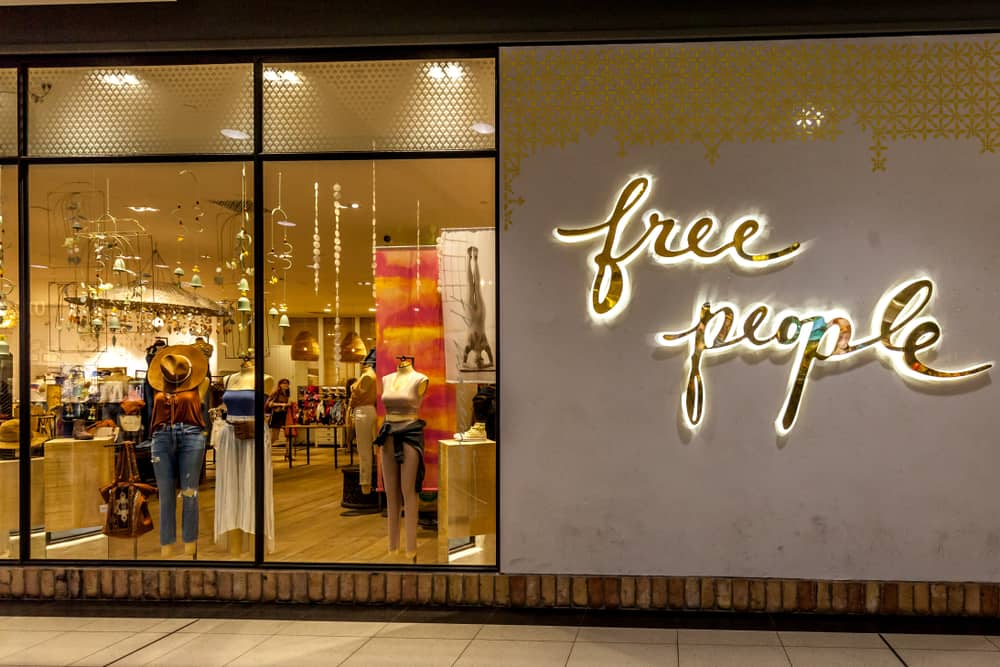 If you enjoy shopping at sustainable clothing stores, you may take a liking to Free People. This store sells quality clothing for an affordable price. However, some of the apparel sold at Free People can be pricier than the garments sold at Chico's, especially if you're shopping for full-length dresses. But this is to be expected from sustainable clothing stores, as it costs them more to make their garments.
What we love about Free People is how this store's clothing pieces have a bohemian vibe to them but can be worn by people of all ages. We also like how they have a wide selection of bathing suits available, many of which are stylish but not too revealing.
Whether you're looking for a Friday night outfit or a funky yet appropriate work outfit, you're sure to find what you're looking for at Free People.
2. For Mature Fashion: J. Jill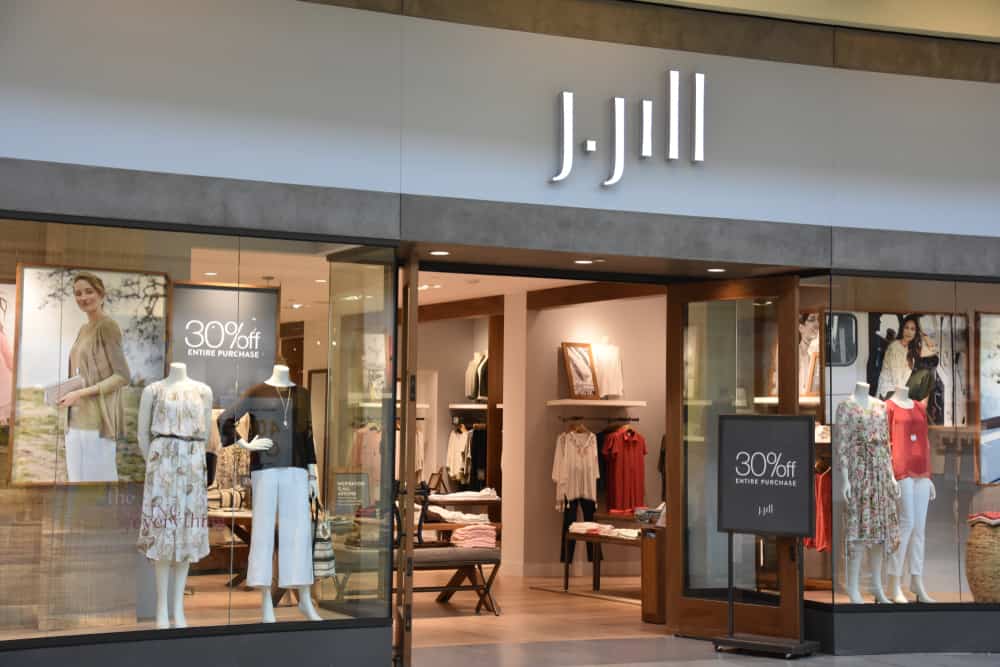 Although some of the apparel sold at Chico's can appeal to young and mature women alike, this cannot be said about J. Jill. In fact, most of the items sold at this store are designed for middle-aged and senior women.
This affordable store sells quality staple pieces that never go out of style. But this fashion retailer's apparel is far from boring, as you can also find everything from funky tunics to colorful and age-appropriate dresses when browsing through J.Jill's many collections.
Whether you're shopping for yourself, or a mature friend or relative, you'll surely find something of value at J.Jill. Much like Chico's, J. Jill sells everything from activewear and sweaters to pajamas and robes. However, J. Jill also sells work-appropriate shoes, sandals, boots, and high heels, whereas Chico's does not.
3. For Trendy Work Clothes: Ann Taylor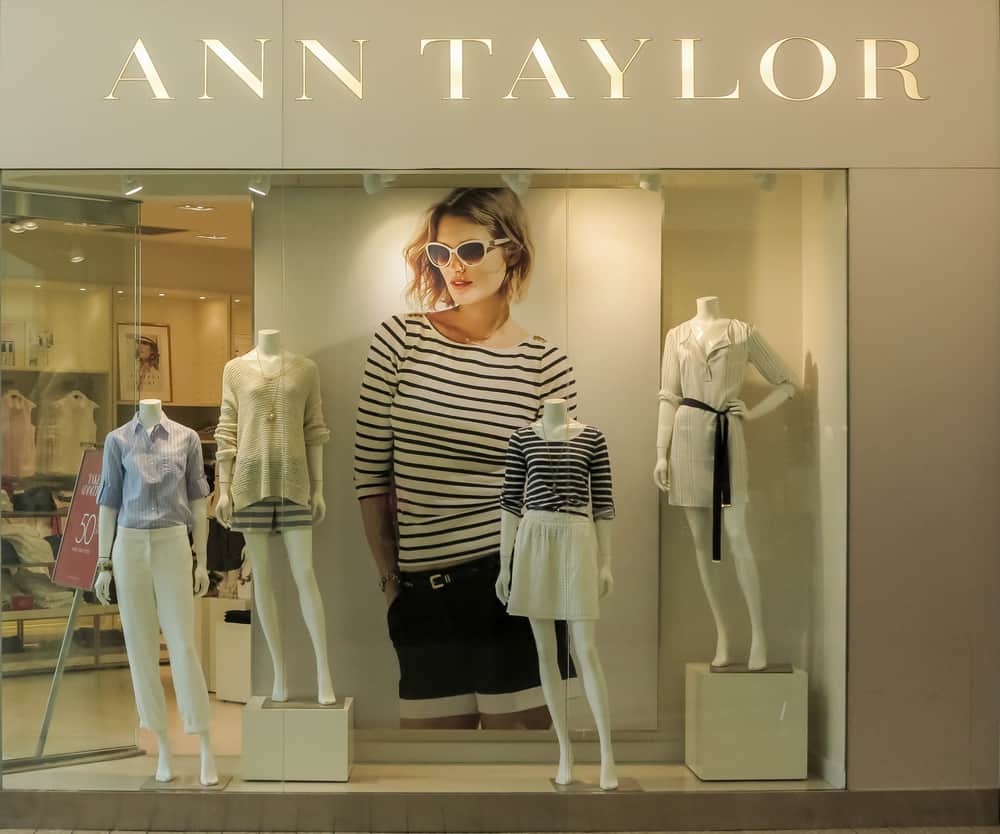 Ann Taylor is a beloved fashion brand that has been helping professional women look their best for many years now. Much like Chico's, Ann Taylor apparel is sought out by young professionals and middle-aged women alike, as this clothing brand is ripe with classy blazers, pants, blouses, and matching sets.
Although most of the professional attire sold at Ann Taylor comes off as clean-cut and pristine, this brand also designs fun and colorful work attire that can pique the interest of the younger crowd.
Ann Taylor might not be a luxury brand, but the quality of this store's apparel is far from mediocre. This store sells everything from trendy sleepwear and suits to summery dresses and comfortable sleepwear.
However, keep in mind that Ann Taylor's clothing is a tad more expensive than the apparel sold at Chico's. But this is to be expected since Ann Taylor offers better quality garments than Chico's does.
4. For Work Essentials: Maurices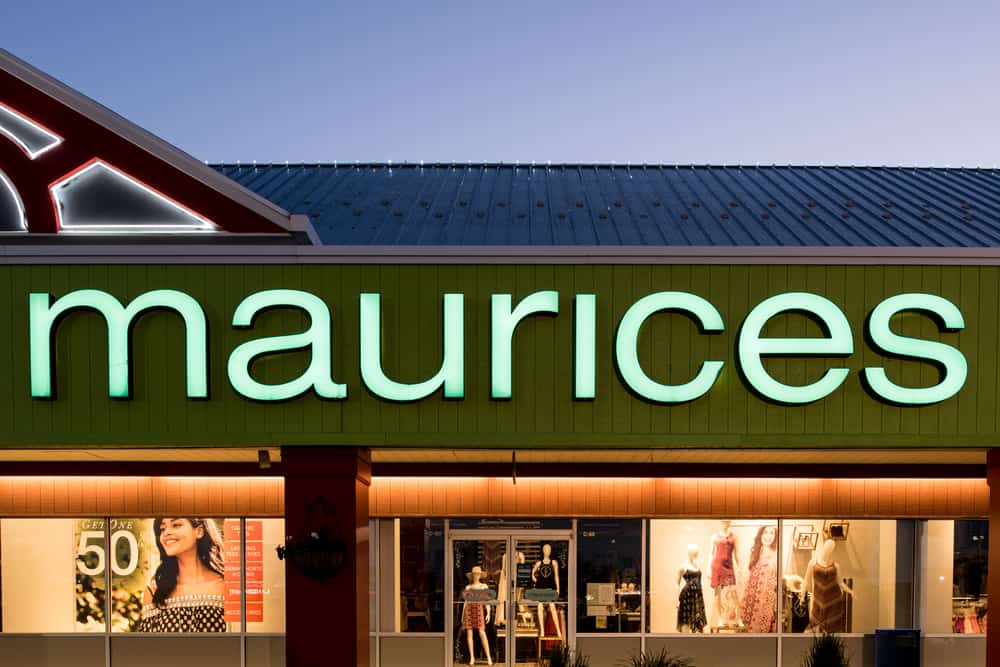 Maurices is a versatile clothing store that sells medium-quality clothing for a very affordable price. Unlike Chico's, however, Maurices has an entire plus-sized section where you can find everything from intimates and dresses to loungewear and work essentials. It's a great place to shop if you're on the prowl for a budget-friendly professional wardrobe.
Much like Chico's, Maurices offers a wide selection of styles, most of which appeal to middle-aged women. However, this store can also catch the eye of the younger crowd, as Maurices sells basic t-shirts, comfortable pants, and affordable accessories.
From time to time, you'll also come across daring pieces like tie-dye cardigans and funky kimonos. However, most of the apparel sold at Maurice has mom or grandma vibes written all over them. But hey, who said moms and grandmas can't dress in style?
5. For Mature Plus-Size Fashion: Lane Bryant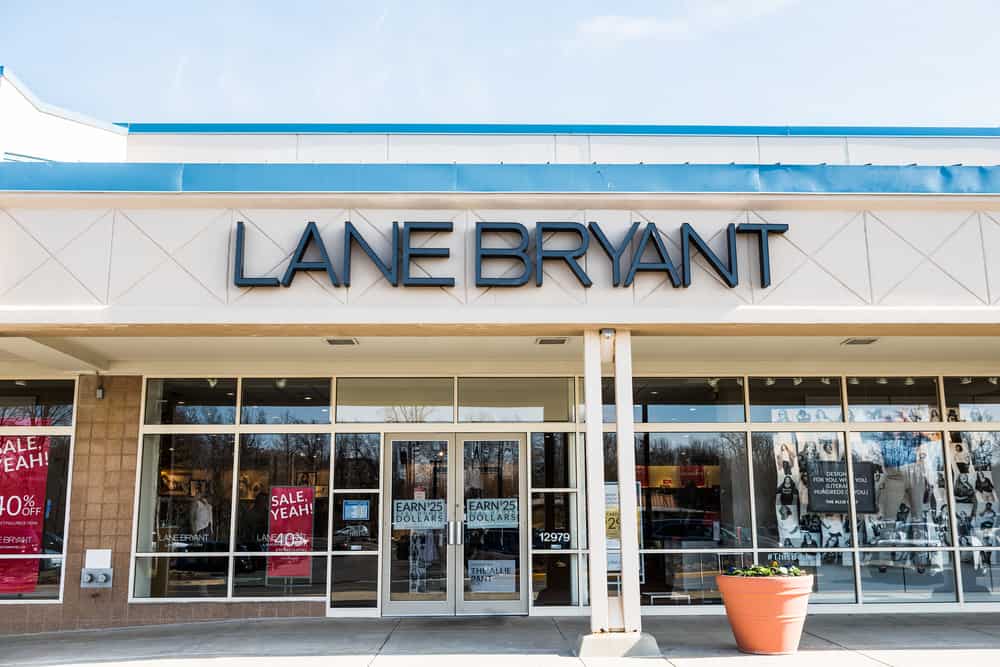 It's easy to fall in love with the clothing sold at Chico's. However, this store doesn't carry sizes above XXL, which can stop some ladies from joining in on the fun. Luckily, there are stores like Lane Bryant that are dedicated to exclusively dressing both young and mature plus-sized women.
At Lane Bryant, you'll find everything from work-appropriate dresses and blouses to pants and blazers. However, you'll also find some fun and flirty pieces that are perfect for the summertime.
Just like Chico's, some of the apparel sold at Lane Bryant is expensive, whereas other pieces are affordable. This store's pricing all depends on what you're searching for, as things like denim and blazers are usually more expensive than t-shirts and intimates. However, you can expect the quality of Lane Bryant apparel to be comparable to Chico's.
6. For Luxurious Blazers: LOFT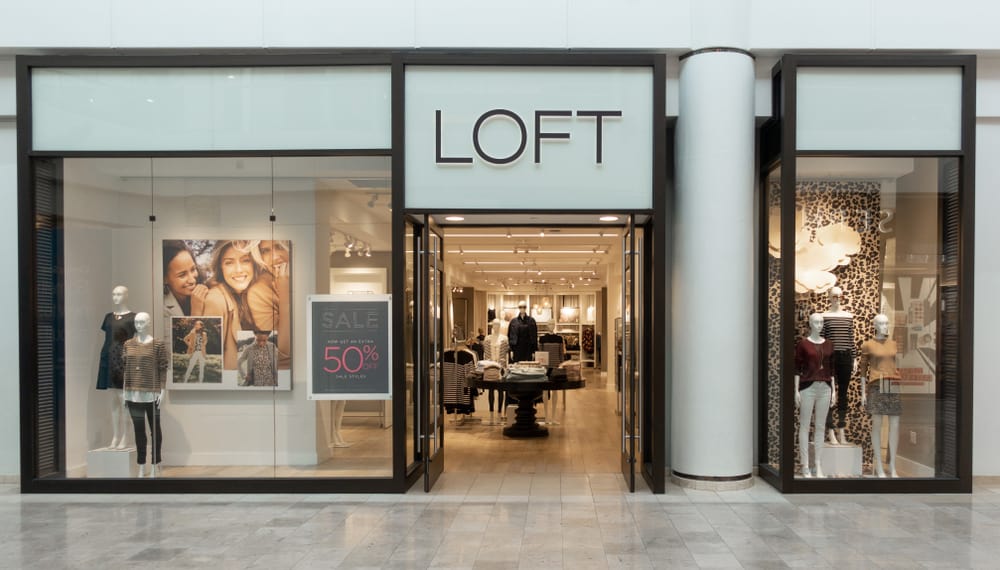 Much like Chico's, LOFT carries pieces that can be worn by mature women. However, LOFT clothing has a more luxurious feel to it, as it is made with high-end fabrics. LOFT also sells modest yet gorgeous dresses that give the body shape without hugging it too tightly. In other words, LOFT apparel tends to be on the modest side.
What's cool about LOFT is that its apparel isn't molded by a particular style or age group; some pieces are fun, flowery, and flirty, whereas other pieces are sophisticated, simple, and modest.
If you're looking for professional attire that you can wear to the office, LOFT has an excellent collection of blouses, pantsuits, cardigans, and turtlenecks. And unlike Chico's, LOFT has a plus-size and petite section.
LOFT is a great store to shop at if you're looking for a present for your mother, as this store sells jewelry, wraps, scarves, shoes, and matching pajama sets.
7. For Mature Swimsuits: Madewell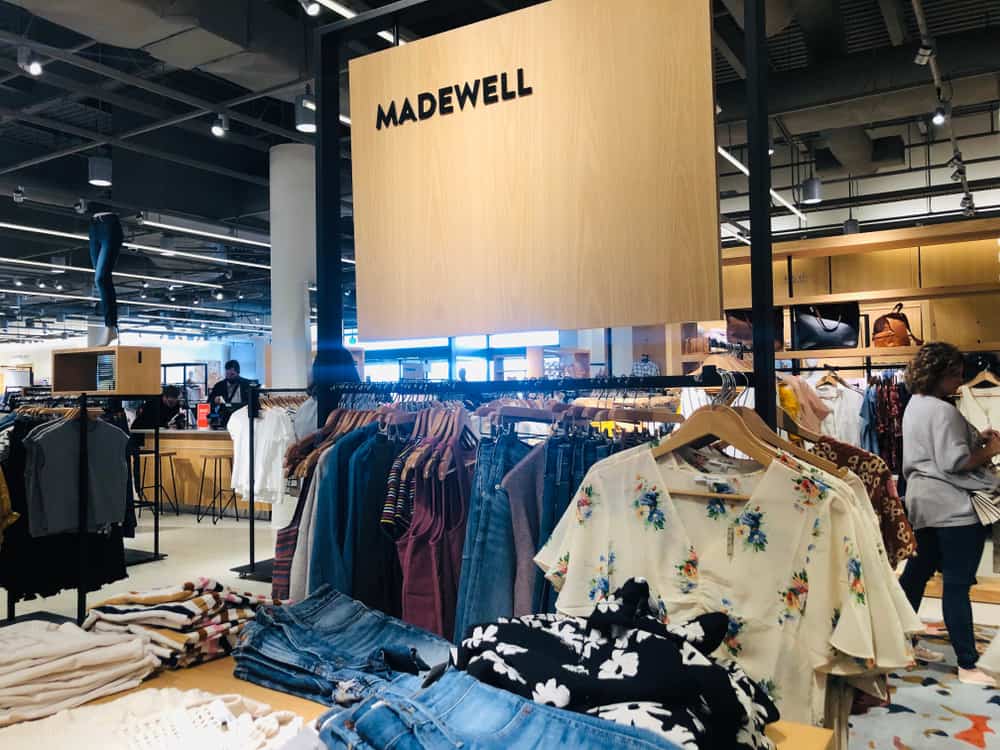 Are you looking for age-appropriate swimsuits? Well, then you may have realized that high-quality mature swimsuits aren't easy to come by online. Whether you're looking for a one-piece or a two-piece, we recommend checking out Madewell, as this store offers a good variety of bikinis and one-pieces, many of which have tummy-control bottoms.
Plus, Chico's doesn't sell swimwear, so you'll have to look elsewhere if you've got a beachy vacation planned. Madewell swimsuits are a tad expensive due to the materials they are made with. However, they are built to last and feel buttery soft against the skin.
Unlike Chico's, which carries many work-friendly pieces, Madewell focuses on fun yet comfortable clothing that can be dressed up or dressed down to fit several occasions. Some of Madewell's apparel is designed for the younger crowd, but most of this store's pieces can be worn by people of all ages. Like Chico's, Madewell is well-liked for its endless supply of classy yet colorful tunics.
8. For Designer Handbags: Coach Outlet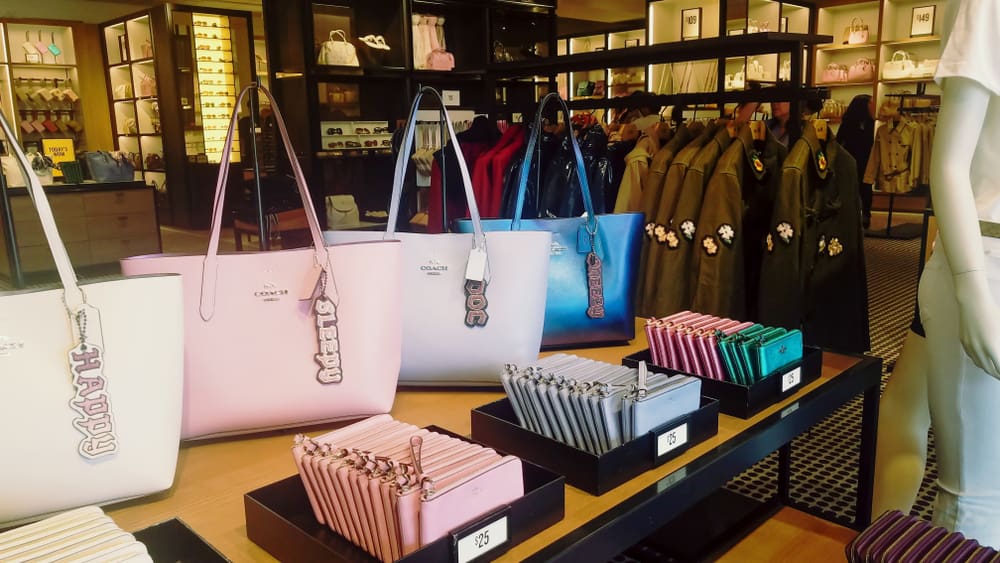 Adding designer items to your wardrobe can help you adopt a more sophisticated look. However, spending hundreds of dollars on a designer handbag isn't for everyone.
Luckily, there are stores like Coach Outlet that offer designer bags and apparel for just a fraction of their original price. The Coach brand is well-known for its high-quality handbags, many of which can tie an outfit together, making it look more luxurious and expensive.
Although Chico's and Coach Outlet carry different styles, both of these stores have refined, professional, and middle-aged women as their target audiences. The problem is when it comes to handbags, Chico's collection leaves much to be desired.
Fortunately, Coach Outlet sells hundreds of discounted designer handbags. But you can also find professional-looking trench coats, blouses, shoes, and dresses when shopping at Coach Outlet.
9. For Classic Workwear: The Limited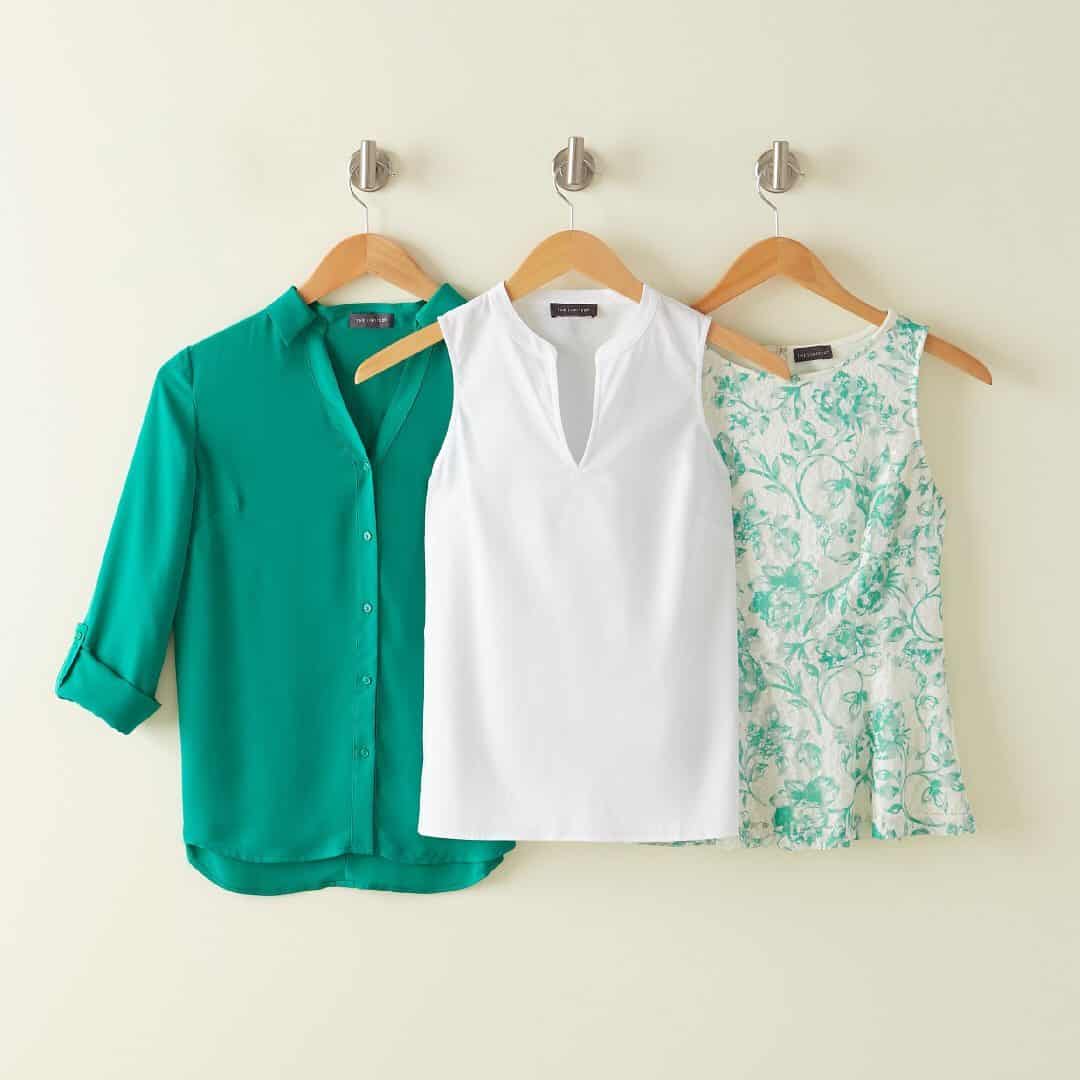 Like Chico's, The Limited sells classic workwear that gives off a very professional appearance. However, unlike Chico's, The Limited doesn't sell much else. This store strictly designs and sells functional, comfortable, and stylish work apparel for a very reasonable price.
In fact, The Limited is one of the most budget-friendly stores to shop at when looking to build a professional wardrobe, as many of their work pants are Buy 1, Get 2 Free.
Whether you're shopping for jackets, blazers, work dresses, or blouses, you're sure to find something you like at The Limited. The Limited even sells petite and plus-sized clothing, making it a great place for all women to shop.
Although Chico's and The Limited offer similar-looking work attire, you can expect The Limited's apparel to be less expensive than Chico's. However, more often than not, this is because Chico's offers better quality than The Limited.
10. For the Whole Family: J. Crew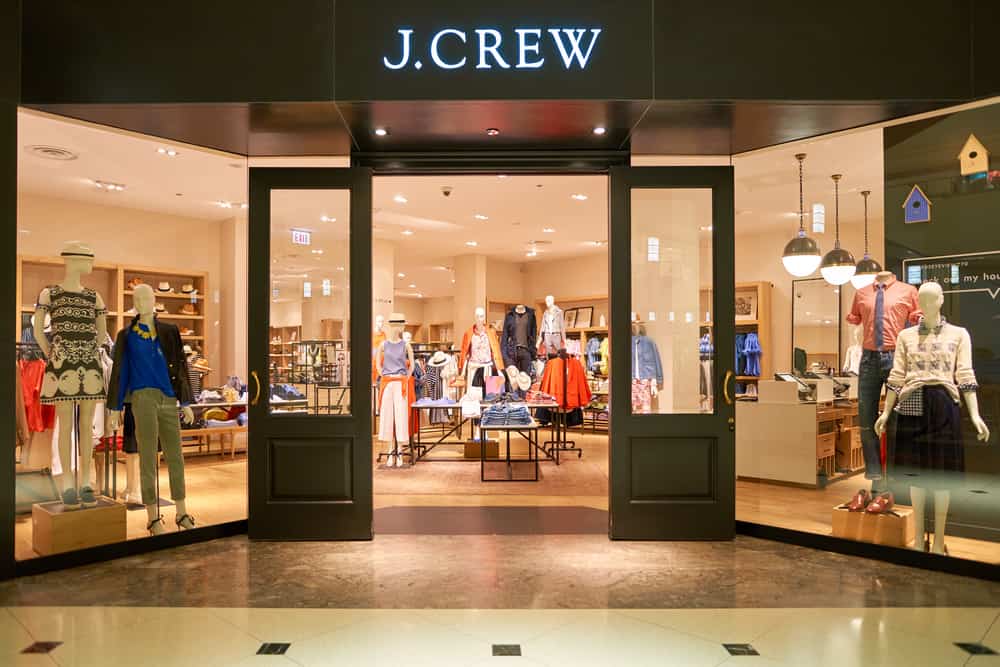 Crew and Chico's have a lot in common. For starters, both stores cater to mature women while also offering some young and flirty pieces. They both also have a wicked denim section where you can find tons of different styles and cuts.
Unlike Chico's, however, J. Crew carries clothing for men, women, boys, and girls, making it possible to shop for your entire family at the same place.
You'll find everything from laid-back styles and girly-girl looks to sophisticated attire and trendy apparel at J. Crew. However, keep in mind that many of the items sold at this store tend to be pricier than the ones sold at Chico's — unless you shop in the sales department, of course.
However, you get what you pay for seeing as J. Crew sells clothing made of luxurious fabrics like cashmere.
11. For High-End Denim: Banana Republic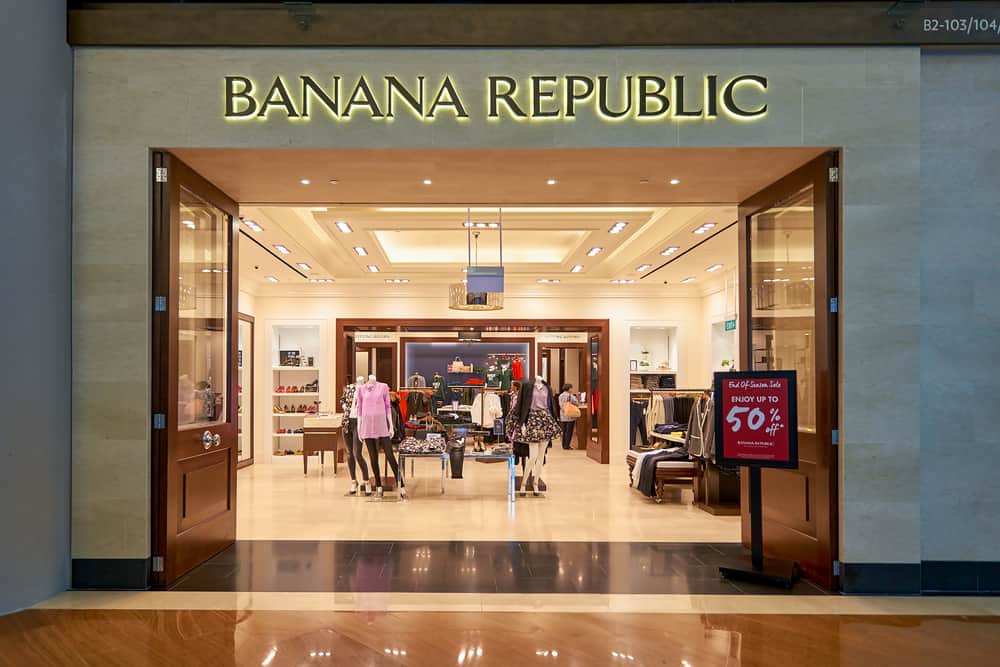 If you like the denim sold at Chico's, you'll love Banana Republic's denim section, too. After all, both of these stores design flattering jeans and shorts that mature women can get on board with.
Some of the jeans sold at Banana Republic do have a younger flare to them. However, many of Banana Republic's jeans come in wide-leg fits, which give off a more sophisticated vibe. The denim sold at Banana Republic is up to par with the ones sold at Chico's, and the same can be said about pricing.
If you're searching for classy yet trendy dresses that you can rock on numerous occasions, Banana Republic has a great selection of dresses to sift through. This age-inclusive fashion retailer sells sustainable pieces and carries everything from basic t-shirts and pajamas to activewear and jackets.
Much like Chico's, you can expect to find larger sizes at Banana Republic, as both these stores carry sizes up to XXL. Banana Republic also has a men's section where you can find plenty of stylish and affordable looks, be it for work or leisure.