Do you know how much your flowing tresses are worth? Get a free value estimation with our handy hair price calculator.
Hair Price Calculator
Calculate how much you can sell your hair for.
Please complete all fields
Is the thought of cutting off your flowing mane enough to make you shriek in fear? How about if you could get paid $500 to do so—would that change your mind? If the answer is yes (or even maybe), you'll want to keep reading.
While the thought of taking a pair of scissors to your roots may sound more like a nightmare than an opportunity, selling hair is actually becoming fairly common. In fact, each year, thousands of people lop off their locks in exchange for cold, hard cash. And when you see how much potential buyers are willing to pay, you may well be interested, too.
Using Our Hair Price Calculator
Later in this guide, we explain everything you need to know about selling hair, how to increase the value of your luscious locks, as well as giving you the lowdown on where to sell your hair. But first, here's how to use our helpful hair price calculator to find out exactly what your hair is worth.
Length
One of the most important factors in selling your hair is how long your hair is. Most buyers are unlikely to want to purchase anything less than 10 inches long, so keep this in mind when you measure your hair. You may prefer to keep growing it for another month or two to bump up the value.
To take an accurate length measurement of your hair, collect the amount of hair you would like to sell in your hand and pull it completely straight. Then, lay a flexible tape measure – like this one – from the ends of your hair all the way up to the area you intend to cut the hair off at (you may need a friend to help with this depending on how long your hair is).
The total inches measured is the length you should enter into our calculator.
Thickness
Hair thickness refers to how thick your hair is when bunched together, rather than the thickness of the individual hair strands. To measure your hair thickness, pull all of your hair into a tight ponytail – a loose or low ponytail will not give you an accurate measurement.
Take your flexible tape measure and place it just below the hairband or elastic that's keeping your hair in place, then wrap the tape measure around your hair. The total circumference (measured in inches) is how thick your hair is.
As a general guide, hair under 2 inches thick is considered fine, between 2 and 4 inches is medium, and hair greater than 4 inches in thickness is classified as being coarse.
Virgin Hair
Virgin hair refers to hair that hasn't been put through a chemical process, such as dyeing, bleaching, or perming, and that has also not been excessively exposed to heat styling tools.
Once you process or color-treat your hair, it can never go back to being virgin unless you cut it all off and start fresh. Having virgin hair adds to the value significantly, which we will discuss more below. If your hair has ever been dyed, bleached or permed, you should select the 'non-virgin' option in our calculator.
Color
The color of your hair can be one of the biggest determining factors in what your hair is worth. We talk about the importance of this more later, but for now, you can use the below examples to match your hair color to one of the calculator options.
White/Grey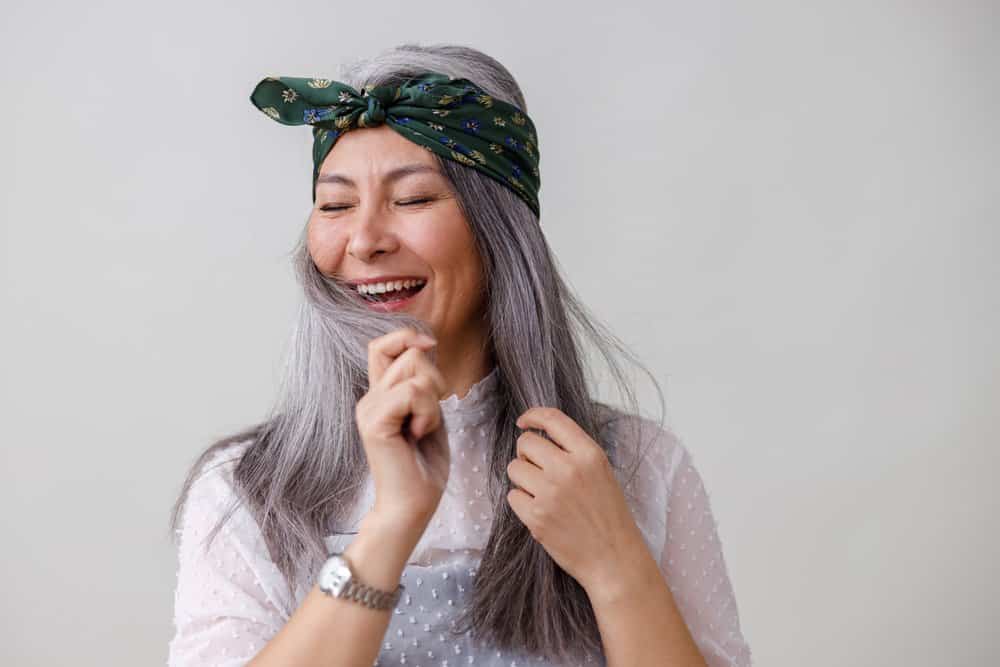 White and grey hair is most commonly found in people of older generations – the process of greying usually begins about thirty years old and becomes most prominent when people are in their 50s and older. This can be a somewhat desirable color for wig making and dyeing, but overall, it is not the most in-demand color.
Blonde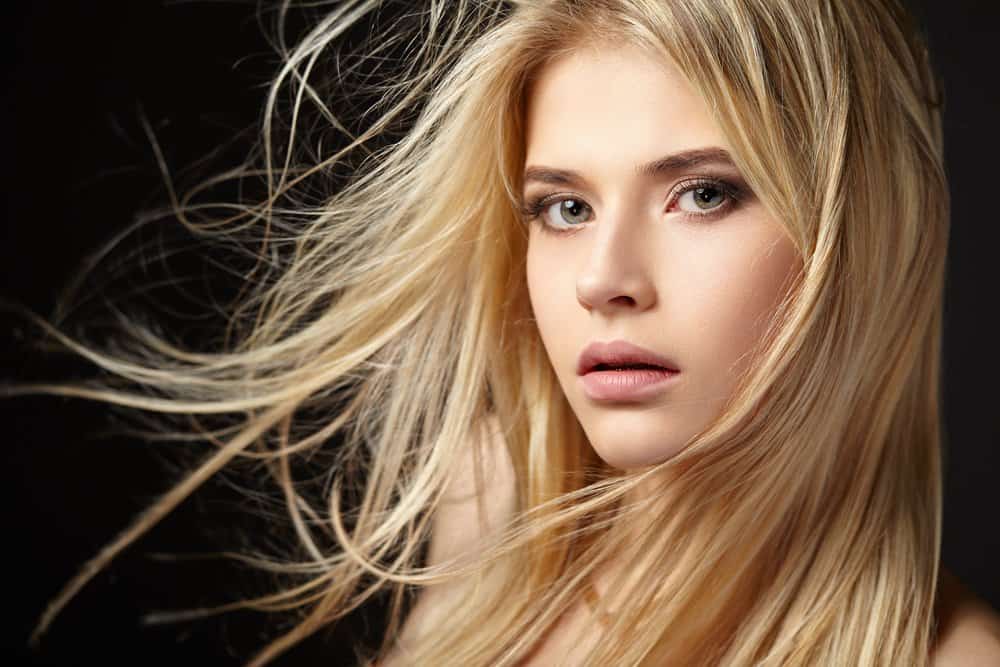 Blonde hair has plenty of room for natural variety—shades of natural blonde range from lighter platinum and brighter yellow blondes, all the way down to rich, dark, and dirty blonde colors. Too much brown in your darker blonde color, though, and you are likely to be categorized as having light brown hair instead of a shade of blonde.
Red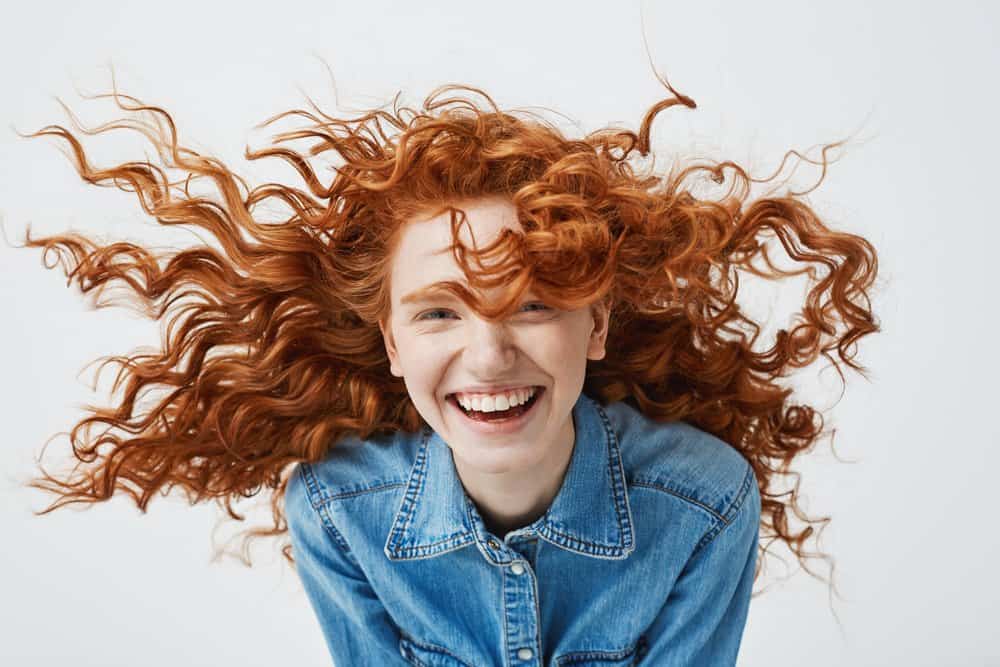 Natural red hair is the rarest hair color in the world, as it only appears in 1 to 2 percent of the global population. Red hair comes from a recessive gene, which means both parents have to carry it in order for their child to gain red hair. As such, it is a highly valuable hair type.
Red hair ranges from bright gingers and oranges to deeper reds. There may be traces of brown in some of the deeper red hair variations, but if there is a lot of brown and a deeper red color combined, then you have auburn hair, not red hair.
Auburn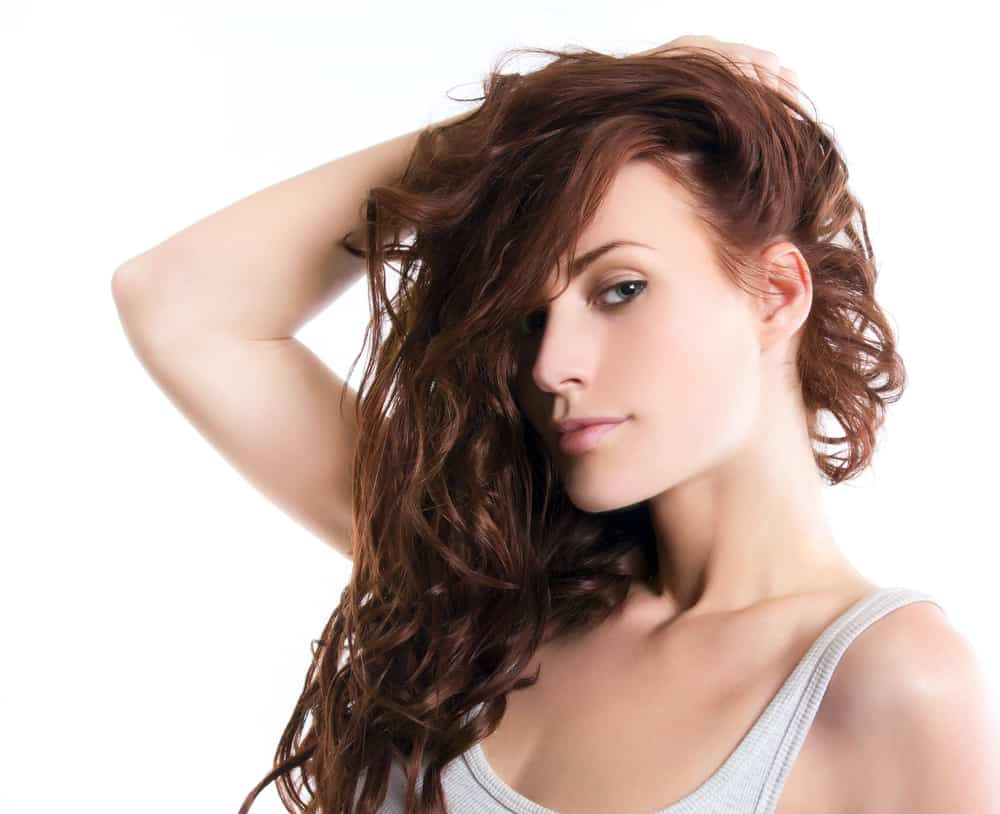 Auburn hair is a variety of red hair; it tends to appear more brownish-red, though there are some shades of lighter auburn that appear almost as dark ginger hair. In general, if your hair is a darker or medium tone and an even mix of brown and red, you likely have auburn hair.
Chestnut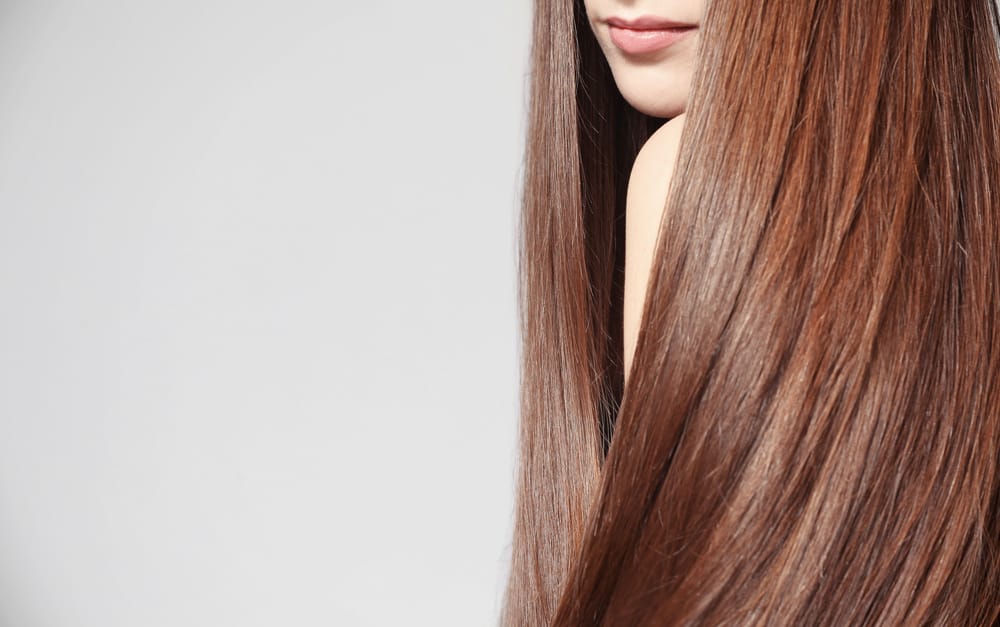 Chestnut hair appears as a light brown color. It does have tints of red in the undertones, and it is generally lighter than other true brunette colors. It is typically a medium-toned color but can appear in slightly darker deep chestnut shades or in lighter, shinier chestnut shades.
Brown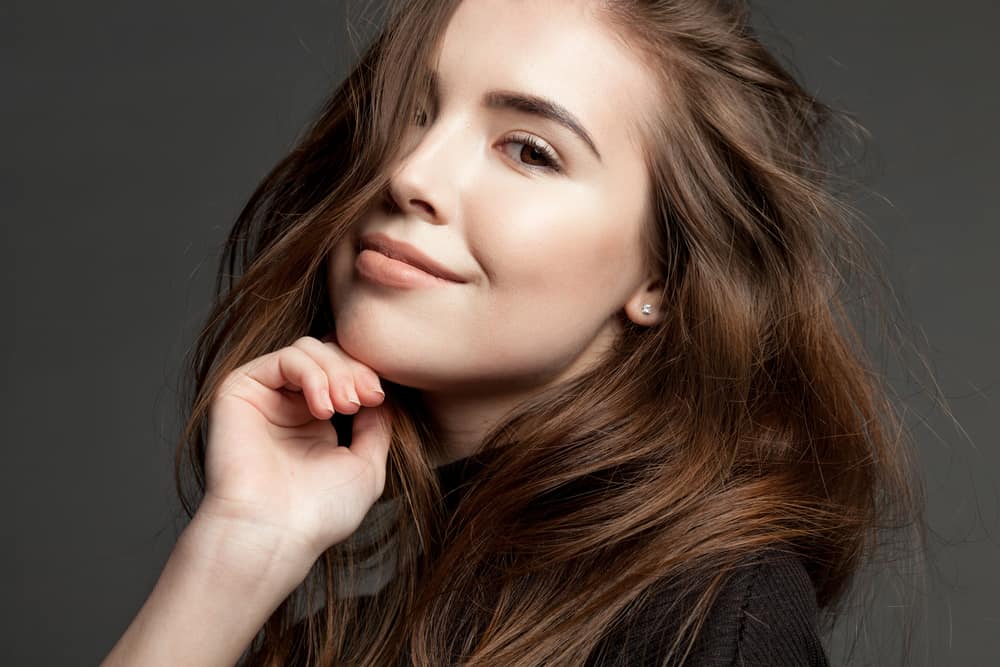 Brown hair is one of the most common hair colors and can be found on people of all ethnicities. This color has a lot of room for variation and can appear as a light, golden brown, all the way to rich or deep chocolate brown colors. Because of this variation, there are over 40 natural shades of brown that each has a unique appearance.
Black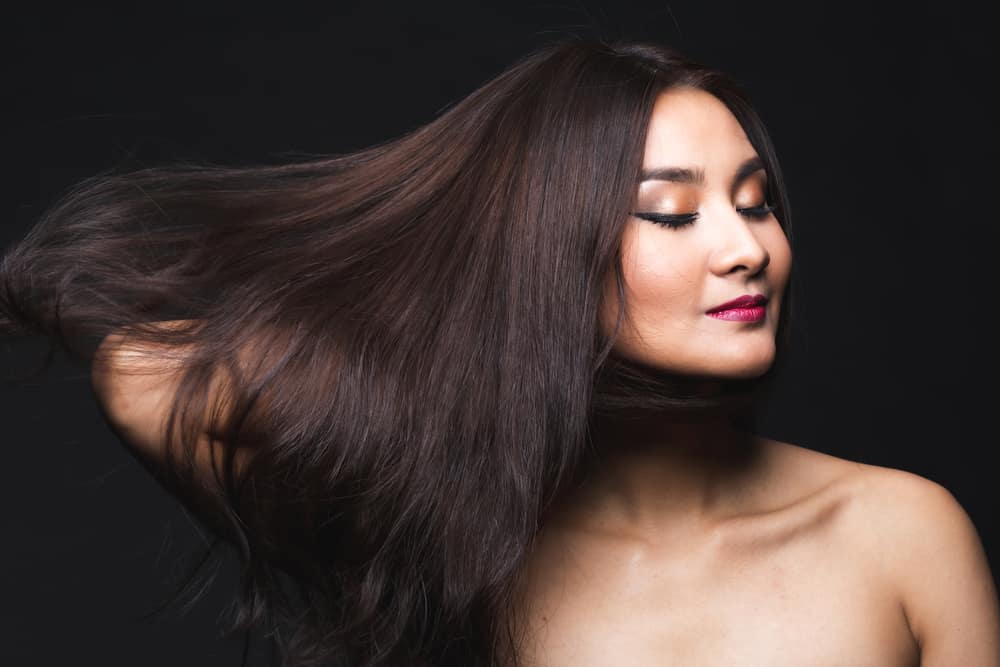 Black hair occurs most often in people of Asian or African descent, though it can also be found in other ethnicities. Black hair ranges from deep, dark jet-black colors to lighter or more medium black-brown colors.
A Note on Our Price Estimations
Our hair price calculator is the most accurate way to determine the potential value of selling your hair. That said, hair price varies across individuals, and there's no way to guarantee what somebody will be willing to pay. If there are other factors about your hair that you think may increase or decrease its potential sale value, you should mention these when you sell your hair.

What You Need to Know About Selling Hair
When looking into selling your hair, it is important to understand these basics so you can get the best price for your flowing tresses.
Measuring up – Length and Thickness
Most buyers will not be interested in purchasing hair that is less than 10 inches long. Of course, there could be some exceptions—like if you have an especially desirable color—but you should aim to have at least 10 inches of hair to sell before you start seriously looking into how much your hair is worth.
You are also likely to find a higher price for your locks if they are especially thick in circumference. Thick hair is both easier to work with and able to create styles that are much more desirable.
You should also know that layered hairstyles can take away some of the value of your hair. Layered hair is hard to work with since most of the hair is of slightly different lengths. Plus, layered hair will typically be thinner, as the layers are used to give the appearance of thickness in finer hair types.

The Value of Virgin Hair
The reason for virgin hair being in higher demand is the fact that it is easier to work with. Virgin hair can be dyed with predictable results, and it is more likely to be in good condition; heat styling, bleaching, perming, and dyeing of hair all take a toll on the strands and are more likely to leave hair damaged and with split ends.
Virgin hair is also likely to last longer when crafted into wigs, hold up better to the styling processes hair buyers put it through, and maintain a more natural appearance.
Virgin hair is much more desirable and valuable because of these reasons and having virgin hair can add a significant amount of money to your hair price estimate.
Color Counts
When it comes to colors, the rarer colors are more likely to fetch a higher price. This means that colors like red and blonde are in higher demand and will be sold accordingly. Red hair is the most desirable and valuable, followed by blonde hair, and then auburn and chestnut hair colors.
White and grey hair will generally be priced on the lower end of the spectrum, as there isn't too much demand for it. Black and brown hair colors are also likely to fetch some of the lowest prices because most of the world's population has a shade of this hair color, so there's a lot of it on the market.
That being said, black and brown are still the most requested hair colors. This is due to the fact that most of the world's population has a shade of black and brown hair, so there is a lot of demand to make wigs and other hair extensions from this color.
Hair Type
You may find that having curly or coily hair takes a little longer to sell. Naturally curled hair is less flexible, and as a result, there are typically fewer people in the market for it. However, some potential buyers may only be interested in these hair types.
Men's Hair
On the whole, there is less demand for men's hair, and it may take you longer to find a buyer.
That being said, if you are a man with a rarer color, desirable hair thickness, and someone who have always taken good care of your hair, it's likely that you'll still be able to find a buyer who is willing to pay a good amount of money for your hair.

Increasing the Value of Your Hair
Regardless of whether or not you have virgin hair, there are things you can do to drive up the price of your locks. Follow these tips to increase the value of your hair.
Build a Haircare Routine
The hair care routine you put your locks through on a regular basis is important when it comes to determining the price that potential buyers would pay.
Get regular trims for split ends and use moisturizing hair products to improve shine.
Consider quitting smoking. If you are a smoker or have taken drugs, these elements will linger in your hair, lowering the value of it.
Some diets are prone to making hair slightly thinner and more brittle. Make sure to eat lots of omega-3 fatty acids, proteins, and other hair-boosting nutrients in order to improve the shine and strength of your locks.
Add regular exercise to your routine.
Cut down on the frequency that you wash your hair. Sticking to washing it only once or twice a week will help your hair maintain its natural oils and grow stronger.
Take Good Photos
Don't make the mistake of thinking a single image of your hair will suffice for finding a buyer. We suggest taking multiple photos (and from various angles) to help make your hair really pop.
Hair can appear to be different shades depending on how the light hits it, so it's important that you give potential buyers a fair representation. You should also make sure to snap at least one picture from a distance that clearly shows the entire length of your hair from root to tip.
Have fun with it, too – style and arrange your hair in different ways to give a full showcase of its volume and thickness.
You shouldn't rely on these images to do the selling for you, either. Supplement the pictures of your flowing mane with a detailed description of your hair, including all the treatments that it has (or hasn't) been exposed to.

Where Can You Sell Your Hair?
The most common use of purchased hair comes from the wig-making market. Most hair, especially the more desired hair colors/types, is used to create wigs or hair extensions and then sold back to customers.
Slightly less common uses of human hair include cleaning up oil spills, fertilizing plants and stopping weed growth, and use in artistic projects, such as sculpting or other visual artworks.
Here are some of the most popular ways to turn your locks to cash.
Online Hair Marketplaces
If you are looking to sell your hair, you can find buyers on hair marketplace listing sites. Selling your hair online through one of these websites is generally your best option, as you will be able to write up your own detailed listing and include an asking price.
You will also be able to review offers from buyers and make your decision from there. It is generally not a good idea to accept the first offer that you receive for your hair, even though it might be tempting, as better ones can often appear later on.
The most popular online hair marketplaces are:
Tips for Using Hair Marketplaces
Remember when making your listing that prices for hair can vary widely. Use the hair price calculator to determine a general estimate that your hair is worth and decide on a price from there. Don't sell your hair for less than what you think it is worth, but you should also be realistic about the quality and color of your hair and how in-demand it is.
When working with buyers, make sure to reach an agreement that you are both happy with and only cut and ship your hair to them (it's a good idea to use shipping insurance when doing this) after you have received payment – this will prevent you from losing your hair and gaining nothing from the transaction. You may also choose to keep your identity hidden as a manner of general internet safety.
Wigmakers
If you'd rather make a quick sale, you could consider selling directly to wigmakers. However, it is likely that you'll fetch a lower price than you would by waiting for the perfect buyer on one of the online marketplaces above. Every site has its own requirements for the hair they accept, so pay close attention before you bring out the scissors.
The two most notable wig-making services known to buy human hair are World of Wigs and Bloomsbury Wigs (UK-based but accept hair globally).
Make a Donation
If you are not interested in making money from your hair, but you have a lot to cut off, you may want to consider donating it. An organization such as Locks of Love accepts hair donations year-round to make wigs for those under 21 who are suffering hair loss due to a range of medical reasons.
Don't Rush
Keep in mind that you shouldn't go straight to cutting off your hair and then determining how much it is worth – do your calculations first, and then decide if parting with your hair is something you really want to do, given the estimated value. This is especially important if you are planning to cut off a lot of your hair, as this can be very emotional for some and will likely drastically change your style.
When the time comes to make the cut, you can even pay a local hairdresser a visit, explain the situation, and ask them to cut it for you. After all, you only have one opportunity to get this right.
Remember, when chopping off your locks, your hair must be tightly secured in a ponytail – the hair needs to be perfect from root to tip, and many places won't accept loose hair.
The Final Cut
While making the decision to sell your hair can be a somewhat easy one, estimating how much your hair is worth and securing a buyer at a fair price is the hard part.
With the help of our hair price calculator, you can effectively estimate the general value of your hair and easily get started on your journey to making money from your luscious locks.