Whether you are putting on a full face for a night out on the town or simply sprucing up before a day at the office, you're likely going to reach for your trusty concealer, your favored foundation, or maybe even both. But do you know the difference between these two products and how to use them to make yourself look your best?
When it comes to cosmetics, the basics aren't always so basic, but that's where this article comes in! Read on to find out what each product does, how and when to use each product, and how to choose the right products for your face.
Laying the Groundwork: What Is Foundation For?
The foundation in your makeup bag may be small and compact, but when it comes to purpose, it isn't much different from the foundation in your home. Foundation is used to create a base for your other products, while evening out the look of your skin and minimizing the appearance of any flaws. Foundation is usually your step one (if you choose to use it.) When applying foundation, you aim to create an even coverage across your face.
Don't stress too much if your foundation doesn't quite hide everything you want to disguise; that's where your concealer will come in.
How Do I Choose the Best Foundation for Me?
While most foundations do the same job, different foundation types can do the job differently. Choosing the right foundation for your needs can get a little complicated, but it will be well worth it when you create a flawless look. There are many elements to consider when choosing a foundation, and the process can seem a little overwhelming.
Below is a brief breakdown of some of the major factors to consider when choosing your foundation.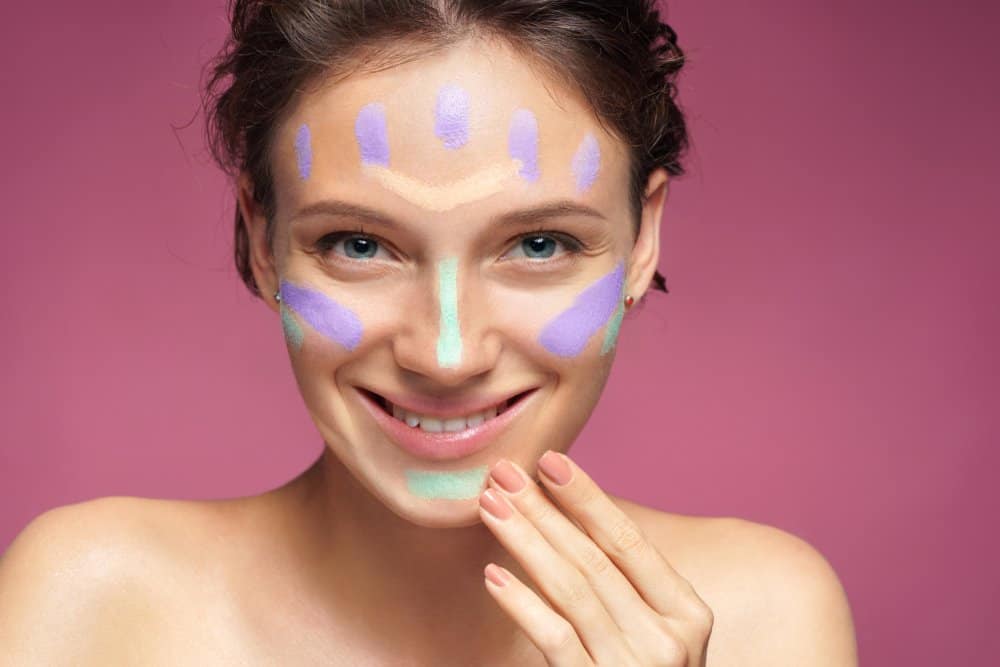 Coverage
Some foundations offer full coverage, while others provide sheer coverage. The level of coverage you choose will depend on the look you prefer and the other products you're using, like primer or concealer. It also depends on if you're building a base for other makeup or trying to minimize the appearance of certain features.
Type
Foundations can also come in different types, so you can also choose between liquids, powders, and creams. While some artists prefer one kind to another, each type of foundation will perform essentially the same way. The difference in types most impacts your application method and is largely based on preference.
Color
Possibly the most important factor to remember when choosing a foundation is choosing the color that best matches the color of your skin. To get closest to the color of your face, you can test foundation colors on the skin of your chest or the back of your hand.
Different types of lighting can change the appearance of a foundation's color as well, so check the color of a product in natural lighting as well as artificial lighting whenever possible.
When Do I Use Foundation?
Much like concealer, the use of foundation at all is based on personal preference. If you do choose to use foundation, it should go on before any other product (with the exception of primer.) Applying foundation before other products is important because this method will allow you to see if you actually need any additional coverage before you apply your concealer.
Foundation and concealer both work to minimize the appearance of lines, dark circles, redness, and blemishes, so you may find after applying your foundation that you don't need to use a concealer at all. It is perfectly fine and sometimes best to use the products together, but putting on the foundation first will allow you to determine which areas need additional coverage and how much concealer to use.
Applying products in this order not only helps you look your best, but it also prevents you from wasting concealer by over-applying.
How Do I Apply Foundation?
As mentioned, your foundation is the basis of your whole makeup look, so it's important to get it right. Here's a method that can help you to achieve clean coverage:
Start with the center of your face and move outward. Starting with your cheeks and blending outward can help your foundation to look more natural.
To apply the product evenly, bounce your tool (or fingers) to apply rather than using painting motions. This motion will help to create even coverage and avoid streaks.
If you want to be sure your foundation lasts, you may also consider adding a setting powder or finishing spray to your routine.
The Disappearing Act: What Does Concealer Do?
Concealer has a very specific purpose: to conceal. Concealer is primarily used for covering dark circles, age spots, blemishes, etc. It should be applied in small amounts to hide any problem areas, not spread over the entire face like foundation.
But that's not all concealers are for! In addition to masking less desirable features, you can also use your concealer to draw attention to specific features, like highlighting your cheekbones. Check out this piece by cosmetics company Neutrogena for some more ways you can use your concealer to flaunt rather than cover up your face!
How Do I Choose the Best Concealer for Me?
While you should always consider your skin tone when choosing a concealer, you should also consider what you want the product to do. If you are using a concealer to minimize the appearance of dark circles or bags under the eyes, choose a product that is slightly lighter than your skin color. This strategy will allow you to lighten the problem areas.
If you are using a concealer to cover any problem spots or red areas, you should match the product as close to your skin tone as possible and blend the product when applying. This application will help to hide the blemishes or problem spots and make them less noticeable.
When Do I Use a Concealer?
Though there are some differing opinions, most professional makeup artists agree that concealers should be applied after foundation (and primer, if using.) As mentioned above, foundation creates the base for the rest of your makeup application.
Though you can use concealer without foundation, if you are using both, we recommend putting the concealer on after you've finished with your foundation to prevent the concealer from smearing or undesirably blending in with the rest of your makeup. If the concealer blends in with your other products, it will not be able to disguise and minimize the way that it should.
How Do I Apply Concealer?
While it is important to know when to apply concealer, it is just as important to know how to apply it. Applying your concealer incorrectly will make it ineffective and may even amplify the elements you are trying to conceal!
To make sure your concealer does the best job, follow these tips:
Apply using a patting motion using a concealer brush or blender.
Take care not to smear the product, as smearing will cause the concealer to cake.
Just like with foundation, using a finishing or setting product will help your concealer last the whole day.
Concealer vs. Foundation: Do I Really Need Both?
The simple answer is no; you don't need to use both a concealer and a foundation.
Each product can certainly be used independently, as both do serve similar purposes of making your skin look flawless. But concealers and foundations work differently to address different issues, and they work very well together.
While one without the other may be enough for some occasions, combining the two may be the way to achieve your desired look, especially when you're striving to minimize redness or imperfections. When it comes down to it, whether you use one or both will just depend on what face you want to show to the world.