Top Picks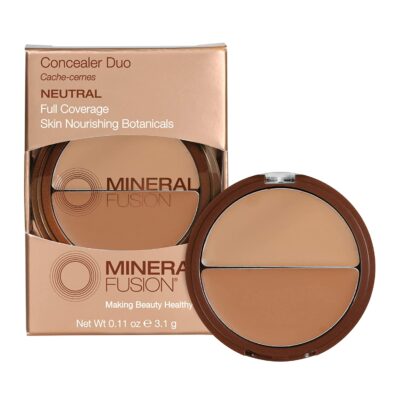 Mineral Fusion Compact Concealer Duo

Physicians Formula Gentle Cover Concealer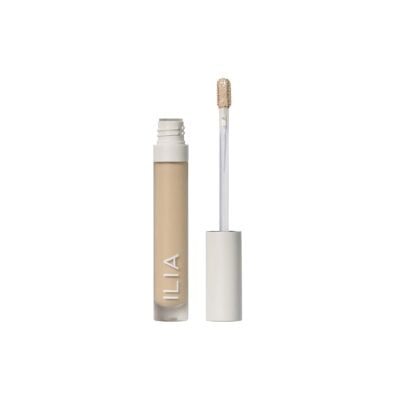 Ilia Natural True Skin Serum Concealer
Previous
Next
Concealer is like a real-life Facetune tool. One minute, you look in the mirror and see a fatigued and patchy-skinned individual staring back at you; then, after a few touch-ups and dabs, your skin is as clear and bright as someone who's never missed an hour of sleep in their life. Such are the joys of concealer!
Sadly, this magic doesn't come without a cost. Concealers are often loaded with questionable chemicals and ingredients that do us more harm than good in the long run. The area around the eyes is one of the most delicate parts of our skin, but it's one of the most common areas we apply concealer to. Spotty and blemished areas of the face are similarly fragile.
But don't panic – natural and organic concealers provide the perfect solution, letting you look great without compromising the health of your skin.
What to Consider When Buying Natural and Organic Concealers
When you're shopping for natural and organic cosmetic products, there are (at least) two different aspects to consider – whether the product has the desired effect and whether it's genuinely a natural option. We'll consider both aspects.
Concealer Use
Some of us want to cover up those pesky pimples, while others long to mask dark circles or improve skin complexion. Although some concealers are all-rounders that solve all our problems, many are specialists in one particular skin ailment. Make sure the concealer you buy meets your particular needs!
Concealer Type
To make matters even more complicated, concealers come in different forms – they could be a liquid, cream, balm, powder, stick, or pen. The type you choose mostly comes down to personal preference.
Certified Organic
Although all the concealers on this list have natural and high-quality ingredients, they're not all organic. Certified organic products must meet additional criteria, like not using GMO ingredients – this is a serious advantage, but there are also many great non-organic concealers.
Ingredient Quality
If you're looking for a natural and organic concealer, it's a given that you want to purchase a product with high-quality ingredients and not nasty chemicals. To learn more, check out our breakdown of why natural and organic concealers rock.
Skin Tone
Just because a concealer is amazing and has the best, purest ingredients out there, it doesn't necessarily mean it's right for you. Finding the right shade for your skin tone is difficult, and people with very light or dark skin often have a particularly tough time. For extra help, read how to figure out your skin tone.
Skin Type
As well as the tone of your skin, you also need to think about your skin type. Is it sensitive? Do you have wrinkles? Is it oily or dry? All this also affects your ideal concealer choice.
Cruelty-Free
In an ideal world, all skincare products could deliver fantastic quality and safe skincare without testing on animals first. Unfortunately, you can't assume that all beauty products follow ethical practices. We'll let you know if each concealer on our list is cruelty-free or not.
Anyhow, those under-eye circles and those red blemishes on your face aren't going to disappear of their own accord. Time to get searching for the ultimate natural and organic concealer!
Top 10 Best Natural and Organic Concealers 2021
Choosing the Perfect Natural and Organic Concealer
With so many great concealers out there, how can you narrow things down to select just one? Here's a more detailed guide to choosing the right product for your needs.

Do I Really Need a Natural and Organic Concealer?
After seeing the prices of some of the products above, you might be questioning if a natural and organic concealer is really better than a conventional product for less than $5. The answer to that question depends on who you ask, but there are certainly some real dangers to conventional concealers.
When you apply a product to your skin, the body can absorb it – and many conventional products contain chemicals that can run havoc in your body. Some can disrupt our natural hormone balance, while others irritate our skin and cause inflammation.
Even if you don't care about what's going on beneath the skin, you surely want to avoid the physical manifestations, like acne breakouts.
Ingredients to watch out for on the ingredients lists of future cosmetics products you buy include:
Parabens
Phthalates
Formaldehyde
PEGs and PPGs
Phthalates
Synthetic fragrances
Artificial dyes
Mineral oil
For a completely pure product, consider the RMS Beauty concealer, which is certified organic and free from chemicals.

Figuring Out Your Skin Tone for Concealer
Finding the right concealer in a store is easy enough. You can simply try out a few different shades on the back of your hand and go through a process of trial and error until you find something that matches your skin tone. But how can you choose if you're buying online?
It helps to have a basic understanding of the science of skin tone.
Although there are thousands of different skin tones out there, our skin has one of three undertones: warm, cool, or neutral.
Warm tones have yellow or olive shades, while cool tones are red or pink, and neutral tones match the skin's base tone. Bear in mind that all base tones and ethnicities can fit into any of the three categories above.
If you're worried about choosing the wrong shade, you could consider buying a duo pack that allows you to blend colors together, like the Mineral Fusion concealer duo.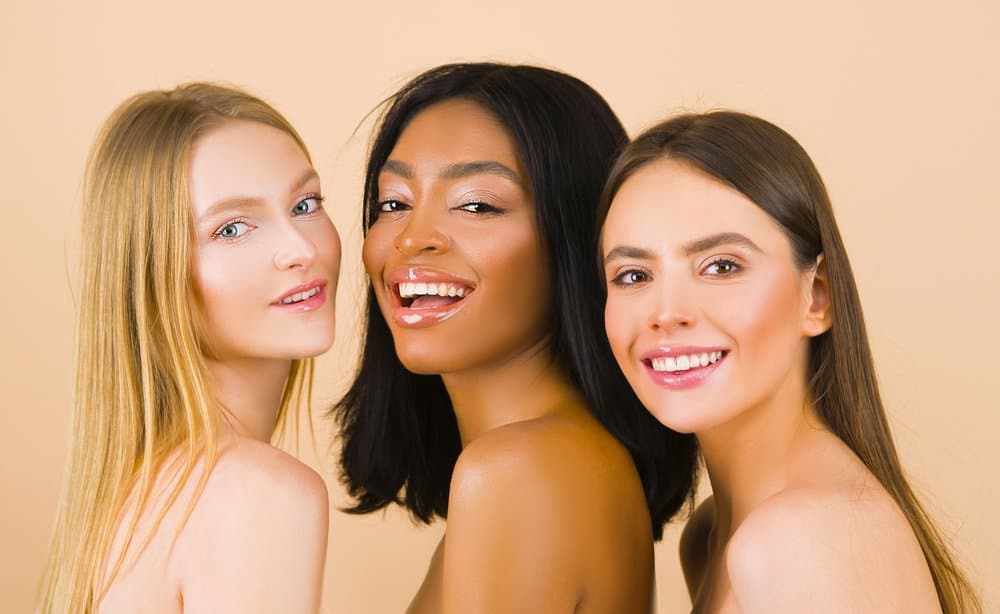 How to Choose a Concealer for Sensitive Skin
As we've seen already, there's no shortage of ingredients that can potentially irritate the skin. It's also pretty hard to predict what's going to have a negative impact on your body.
However, you can reduce your chances of a bad reaction by opting for a concealer with the right credentials. Look out for concealers that are hypoallergenic and tested by dermatologists, which ensures that the most common allergens and irritants are out of the question.
Natural and organic options are definitely the way to go on this one! We recommend the Physicians Formula gentle cover concealer. It's hypoallergenic and approved by various skincare professionals.
How to Choose a Concealer to Tackle Pimples
Fighting acne, pimples, and breakouts is one of the most common reasons that people reach for their concealer. But how can you know you're choosing the right one?
Comedogenic ingredients cause blackheads, so non-comedogenic products are always preferable. You should also avoid coconut oil, which is an amazing ingredient for anyone who isn't prone to pimples but is problematic for everyone else. One concealer that ticks all the boxes is the bareMinerals correcting concealer.
If you have pimples, there's a good chance you struggle with oily skin and regular breakouts. As well as hiding the problem with concealer, make sure you don't irritate your skin further by exposing it to environmental stressors or forgetting to clean your face properly at night.
The obvious stuff, like eating healthily, also helps – but we won't patronize you.
How to Choose a Concealer to Tackle Dark Circles
If you mostly want a concealer to tackle your under-eye circles, you need to ensure you're choosing a product with heavy enough coverage – some lighter options might not be able to cover them. We recommend the Glo Skin Beauty concealer.
As if choosing the right shade for your concealer wasn't complicated enough already, it works a little different in the under-eye region. You'll want to choose a shade two tones lighter than your actual skin tone for a brightening effect.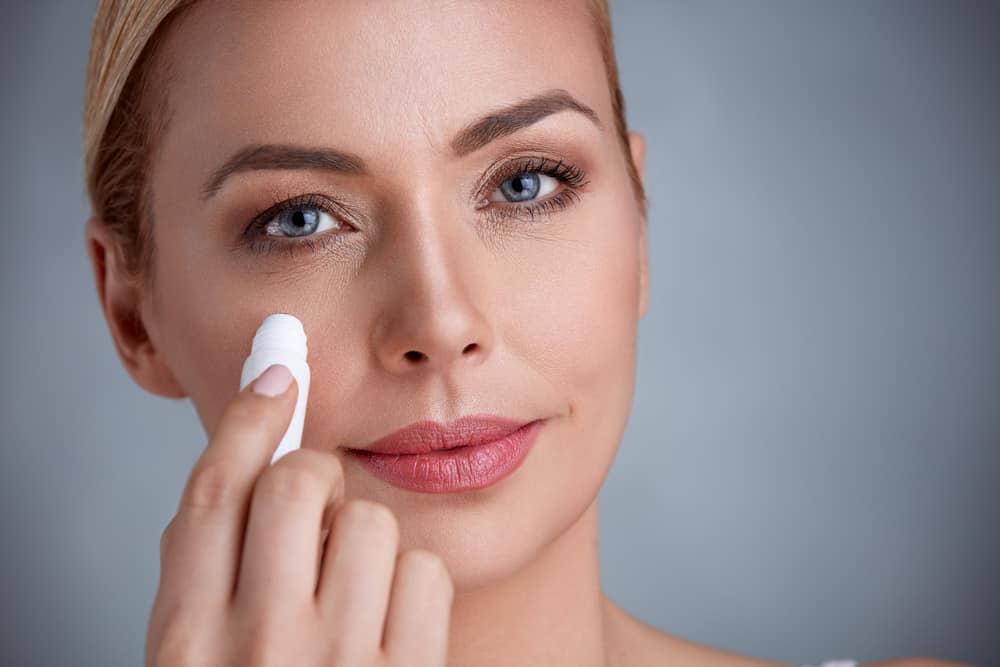 How to Choose a Concealer for Mature Skin and Wrinkles
If you have wrinkles, finding the right concealer can be a cruel game. Just as you think you've found the perfect product for your skin tone, you realize it set into your wrinkles and emphasized them instead of hiding them.
To lessen the chance of this happening, apply a very thin layer first and blend it gradually.
Also, make sure you choose a concealer that hydrates your skin – dryness is your worst enemy – and that has heavy enough coverage.
One concealer that pulls it out of the bag is the Emani HD corrective concealer, with some great anti-aging ingredients as an added bonus.
FAQs
If you're new to the world of beauty, it can certainly be a confusing place. Here are the answers to a few of the most common questions about concealer.
Can Concealer Cause Acne?
Everyone's skin is different. Two people could apply the same concealer, and it would cause acne in one person but not the other.
To minimize your chance of getting acne, make sure you always clean your makeup brushes, remove your makeup properly, and have a skincare routine that includes cleansing. Choosing a natural and organic concealer with high-quality ingredients is also preferable.
Will Concealer Cover Scars?
Concealer can cover scars if you opt for a relatively heavy-duty product. Look for an item that's waterproof and long-lasting to improve the chance of it being effective – lighter concealers are unlikely to work.
Of course, the more noticeable a scar is, the harder it is to mask using concealer.
Are Concealer Brushes Necessary?
Wondering if you should feel guilty for using your finger to blend your concealer? Not necessarily – some types of concealer work fine without a brush.
However, a small and flat concealer brush helps you apply concealer to a small area with accuracy and blend it in. The product you buy should come with instructions, so you can find out the best way to apply your concealer.
Can Concealer Be Used as Foundation?
In times of emergency, concealer can double as a foundation. However, since concealer is usually thicker than foundation and can have a drying effect on the skin, it's definitely preferable to use a natural foundation as foundation and concealer as concealer. They're two separate products for a reason!
When Does Concealer Expire?
Concealer typically lasts between a year and eighteen months. However, more natural products can expire sooner, so it's best to check with the manufacturer to be sure.
Go Get That Flawless Skin
It might seem like the end of the world when you wake up to find you've had a pimple breakout on your chin or that your dark circles are particularly noticeable, but these things aren't unfixable.
As long as you have a great concealer in your makeup bag, there's nothing the world can throw at you that can't fight off! You certainly don't need to turn to the dark side (aka the world of conventional beauty).
Whatever skin type and color you have, there's a concealer out there for you. Now, go find it so you can spend less time worrying about your skin and more time enjoying your life.