Top Picks

Biolage Styling Foam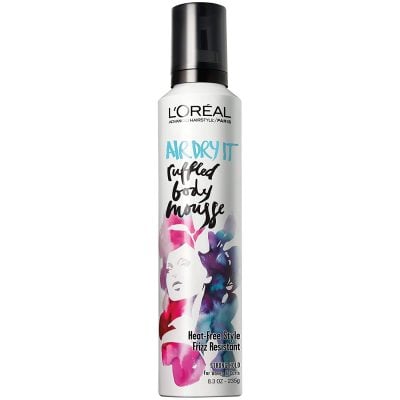 L'Oreal Paris AIR DRY IT Mousse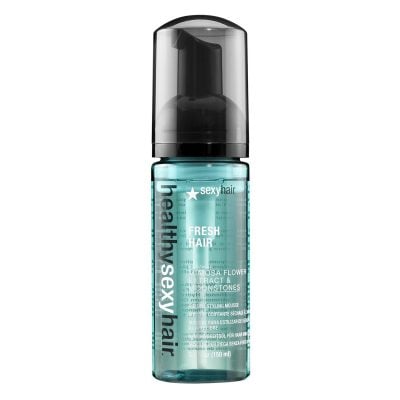 SexyHair Styling Mousse
Previous
Next
You've surely heard of the magic of hair mousse and how it can leave your hair looking soft and natural as opposed to wet and crunchy like some sprays and gels can do. In this guide, we set you up with everything you need to know about mousse so that your hair can meet its match.
Contrary to popular belief, hair mousse isn't just for thick and long curly hair, as it can be used to define thin and short wavy hair, too! In recent years with new formulations, the possibilities for the product have exploded. It's just a matter of figuring out what type of mousse is right for your waves.
Will Mousse Work for My Hair?
We searched the internet for the best mousse for wavy hair and came up kicking. But before we reveal our top picks of the year, there are a few things you should know.
What Is Hair Mousse?
Hair mousse, or styling foam, adds volume to hair without weighing it down. Its light and fluffy texture provides the hair with both conditioning and hold. This styling product uses synthetic resins to coat the hairs, which allows us to sculpt our locks. Hair mousse is typically dispensed in an aerosol foam and can be applied to wet hair for styling or to dry hair to reduce frizz and define curls and waves.
What to Consider When Selecting Mousse for Wavy Hair
When selecting a mousse for wavy hair, there are a few things to keep in mind. Taking the following factors into consideration can prevent you from choosing a mousse that falls flat of your expectations.
Hair Type
Before you choose a hair styling product, it's always important to consider your hair type and style. The longer and thicker your hair is, the more hold you will need.
Hold
Hair mousses come in all different shapes and sizes, and they come in different levels of hold, too! Depending on your hair texture, you might need something a little more heavy-duty. You also might just be looking for something that just adds a little pop to your hairstyle. We'll display the strength of each product as we move through our list.
Type of Mousse
Hair mousse was first introduced to North America by L'Oreal in the early 1980s. It quickly grew in popularity, and today, there are more than a few types of hair mousses to choose from. As we go through our top picks, we'll let you know what type of mousse we're working with. A quick rundown of the main product families can be seen below:
Curl Enhancing Mousse: As expected, a curl enhancing mousse tightens and moisturizes existing curls in the hair.
Volumizing Mousse: Foaming volumizing mousses are massaged into the hair to add air, volume, and moisture to already-wavy locks.
Frizz Ease Mousse: Many with wavy hair struggle with stray frizz: combat the frizz monster with a mousse that hydrates stray hairs.
Styling Mousse: Styling mousses are made with maximum hold to help make whatever hairstyle you have stay in place.
To find out more about mousse and how it compares to other hair styling products, like gel, check out our full buyer's guide. Or, if you're all ready to go, read on and discover which mousses made the grade in 2020.
Top 10 Best Mousses for Wavy Hair 2021
Buying the Best Mousse for Wavy Hair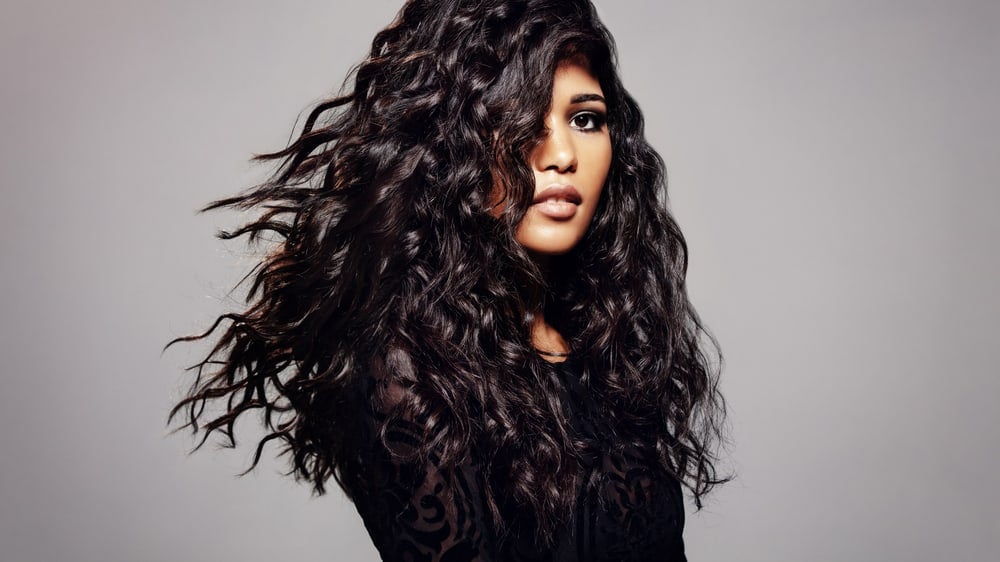 Wavy hair is versatile and beautiful, but it may not always feel that way thanks to factors like humidity. Once you find the right product, however, you'll quickly learn to love your hair, picking up tips and tricks along the way to bring it to new heights (and waves). In this guide, we'll help you figure out if hair mousse is the right product for you. We'll also cover some of the most frequently asked questions concerning this foamy product. So, stick around to get some answers!
How Do I Apply Hair Mousse?
The process of applying mousse is quite simple but varies slightly depending on the conditions under which you apply the product.
On Wet Hair
Dispense a generous amount of mousse into your hands and apply it to damp hair. Use a brush or your fingers to work the mousse from roots to ends. For a subtle beach-wave look, allow your hair to air-dry, twisting and perfecting strands along the way. For a more tousled look, flip your hair over and scrunch it in an upward motion. You can use gel or hairspray to seal the deal or blow-dry your hair using a diffuser for an even curlier look.
On Dry Hair
You can use a styling mousse on dry hair to revitalize it and get rid of frizz. However, mousse is more commonly used on wet or towel-dried hair. When styling dry hair, be conservative with the amount of mousse you use to prevent your locks from looking stiff or greasy. Apply a small dollop of mousse, work it through your hands, and gingerly apply it to your hair, scrunching as you go.
Mousse or Gel — Which One Is Better for Wavy Hair?
Mousse is one of the most popular hair products amongst the wavy-haired crowd, and for good reason! Still, some people would rather use gel in their hair and we're about to fill you in on why. We'll start by covering the pros and cons of hair mousse before doing the same for hair gel.
Hair Mousse
Hair mousse is a product that is primarily advantageous in the fact that it adds hold without causing stiffness or greasiness.
The Pros
Along with adding volume and hold, hair mousse enhances certain aspects of wavy hair.
Adds volume to hair
Easy to use
Enhances waves and curls
It leaves your hair feeling natural
Has a light texture that doesn't weigh down the hair
The Cons
Principally, the negatives with mousse have to do with price, although there are other small issues some users have with the product.
Mousse is generally more expensive than gel
Not all mousses are strong enough to fight off humidity
Some mousses contain alcohol, which can dry out your hair
Hair Gel
Hair gel provides a firm lift and hold, but it's more visible and can be either greasy or hard depending on the formulation.
The Pros
Gel is a sturdier and more high-powered product, which is both an asset and a drawback.
Gel is better at fighting frizz than mousse is
Gel sculpts the hair, giving it a loose definition
Gel is one of the most affordable hair products
Gel can be used to lock in other hair products and is very versatile
The Cons
Gel is a product that changes texture on application, making it sometimes difficult to work with.
Gel can leave a buildup of flakes in your hair
Gel is very heavy and can weigh down your hair
Gel tends to leave your hair feeling slightly 'crunchy'
Depending on the ingredients present, both mousse and gel can damage your hair. This is especially true if it contains alcohol. Hair gel and mousse are very compatible and can be used together for a more refined look.
You can start by applying a hydrating mousse like OGX Coconut Decadent Creamy Mousse and top it off with a little bit of hair gel. Doing this will lock in the mousse and lower your chances of encountering frizzy hair.
Air Drying vs. Diffusing — Which One Offers Better Results?
Air drying and diffusing are both great options for people with wavy hair. But which one is better? We'll compare and contrast these two methods to help you find which one is better for your lifestyle.
Air Drying
If you have wavy hair, you're probably familiar with the air-drying method. Air drying your hair can be very beneficial. After all, it allows you to skip a time-consuming step and prevents you from overheating your hair with the blow-dryer. The problem comes later: leaving your house with wet hair isn't always an option, especially if you live in a colder climate. And, since wavy and curly hair tends to take time to dry on its own, it can take a few hours before your curls fully set, which can cause it to become frizzy in the meantime.
Diffusing
When you diffuse your hair, you lower its chances of encountering frizz. Sure, it takes a little extra time for you to dry your hair, but using a diffuser shapes your waves and curls, giving them a gorgeous, defined look. If you enjoy showering in the morning, diffusing your hair will ensure that it's good and dry before you head out your door. But while using a diffuser can improve your hair's overall look, it subjects it to heat, which can dry it out in the long run.
Another interesting option? A hairdryer brush (find our favorites here). A hairdryer brush can help boost volume and reduce frizz while drying hair.
In the end, both of these options are fantastic and you can flip-flop between them on any given day. If you enjoy using a diffuser but don't want it to dry out your hair, you can always select an alcohol-free product that protects the hair from heat damage, like John Frieda Frizz Ease Mousse.
Frequently Asked Questions (FAQ)
Is Mousse Good for Your Hair?
Like most hair products, mousse can contain ingredients that strip your hair of natural oils. However, since gorgeous locks are the goal, many hair product companies are revamping their formulas to give us quality products that nourish hair while protecting it from harsh environmental factors like heat.
If your hair is dry and damaged, it's best to use a deep-conditioner or nourishing serum to restore its moisture before applying hair products like mousse. Alternatively, you can select a hydrating and heat-protectant mousse like Sebastian Professional Mousse Forte.
How Can I Add Extra Volume to my Wavy Hair?
While most mousses have volume-boosting components in their ingredient lists, the best mousses for wavy hairs aren't always necessarily the best mousses for maximizing volume. If you're looking to boost dimensions, check our list on the best mousses for boosting volume.
What Is the Best Styling Product for Your Hair?
Wavy hair is one of the most versatile hair types. You can use gel to weigh it down or add mousse to it to give it volume. In the end, the product you use entirely depends on the look you're going for.
For full and bouncy beach waves, we recommend using a mousse like SexyHair Styling Mousse. However, if you'd like to embrace your natural waves and hydrate them in the process, we suggest using a curl defining cream like this one before applying mousse.
How Can I Make My Wavy Hair Curlier?
If you have naturally wavy hair but want to kick things up a notch, a curl-enhancing mousse like Design Essentials will take you where you want to go. But, to get the best results possible, use a diffuser to dry your hair, as it will perfect your curls while reducing frizz.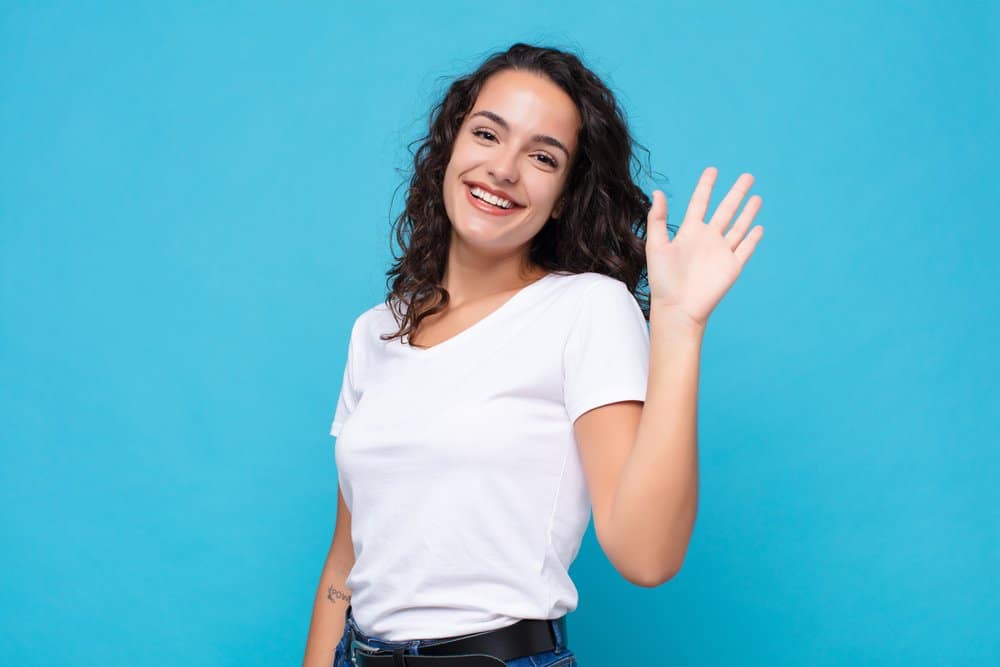 Time to Make Some Waves
With the right mousse, every day can be a good hair day. In the end, it all boils down to finding the best mousse for your hair type. Mousse is a versatile and trusted hair product that can be used by everyone — whether you want to tame your frizz, enhance your natural waves, or add volume to normally flat hair. We hope our guide has helped you find the mousse of your dreams, giving you the gorgeous waves you deserve.