Top 10 Best Mascara for Sensitive Eyes 2023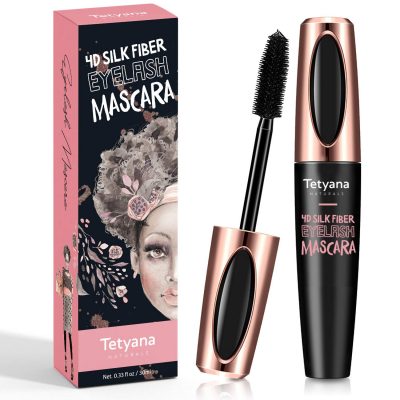 Formulation
The hypoallergenic formula used in 4D Silk Fiber Lash Mascara is gentle enough for contact lens wearers and everyone else with sensitive eyes. The mascara delivers perfect definition, eye-popping lift, and impressive volume. Thanks to the vibrant color, waterproof features, and silk fiber formula, you can effortlessly achieve your desired look.
Performance
Tetyana 4D Silk Fiber Lash is a long-lasting mascara. You can apply it in the morning, and you will be covered all day. It is the perfect hypoallergenic mascara for everyday use. The brush is soft and helps create fuller and longer lashes. The thickness this mascara creates can cause clumping if overapplied, so work slowly.
If you are tired of mascara smudging and flaking, this product is perfect for you. Tetyana 4D Silk Fiber Lash Mascara is a game-changer and an ideal addition to your makeup collection. If you have thin, short, or light lashes, the rich black mascara will color your lashes flawlessly so that you could look glamorous without having to spend money on fake eyelashes.
---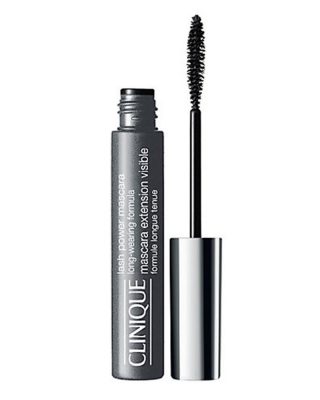 Formulation
Like all Clinique eye products, this mascara is tested for allergies by a dermatologist and ophthalmologist. If you have sensitive eyes and you are prone to allergies, this is the perfect mascara for you. It stays a long time, doesn't leave a ring under the eyes, or sweat off.
Another great mascara, Clinique Lash Power lengthens lashes (although not as dramatically as our top overall pick) for all-day, natural wear. It is a tubing mascara, meaning it won't budge in humid or sweaty conditions. It is easily removable with soap and warm water.
Performance
The mascara is excellent for casual wear and everyday use. You can wear it at work, when going out, or daily. The effect is fantastic. Your eyes will turn out voluminous, long, and dark. It is not recommended to add more than two coatings – the mascara may flake and clump if you overuse it.
---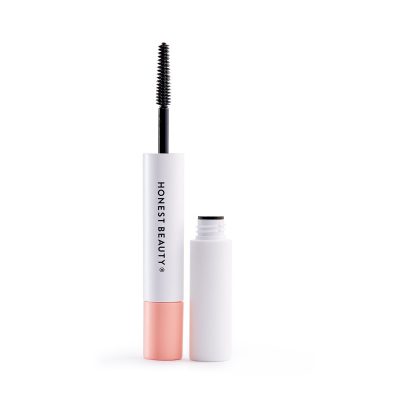 Formulation
If you are looking for organic mascara, you can't go wrong with Honest. Created by Jessica Alba, the Honest brand is safe and reputable. They produce results-driven skincare with formulas you can trust, and this mascara is not an exception. The Honest Beauty Extreme Length formula has no irritants, such as parabens, silicones, synthetic fragrances, or sulfates. It is a natural, non-toxic mascara suitable for everyday use.
Performance
What is better than a hypoallergenic mascara? A mascara plus lush primer or 2-in-1 product to apply to your lashes and create a classy or dramatic look. Use the primer first, then apply the second coat of mascara for longer, thicker lashes.
The brush is ultra-soft and deposits color on even the shortest lashes, another point in favor of this excellent mascara. The primer wand, on the other hand, is a bit undersized, though it's still useable.
---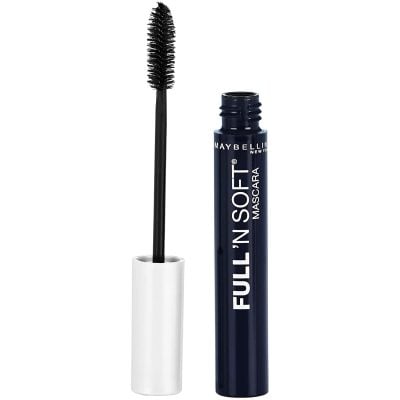 Formulation
If you are looking for an ultra-black, non-toxic mascara, this one from the Maybelline Full 'N Soft collection will become your favorite go-to. Maybelline mascara is enriched with vitamin E and defines, lengthens, and makes your lashes look fluttery and soft without flaking. It dries quickly and is easily washable, but it's not the best choice for hugely voluminous lashes. It's also washable, so there's no need to scrub your eyes or drag your lids to remove the mascara before going to bed.
Performance
The mascara has an advanced thickening formula that nourishes to create softer lashes. Whatever your signature look, whether dramatic, classic, or more natural, this washable mascara will help you accomplish it.
---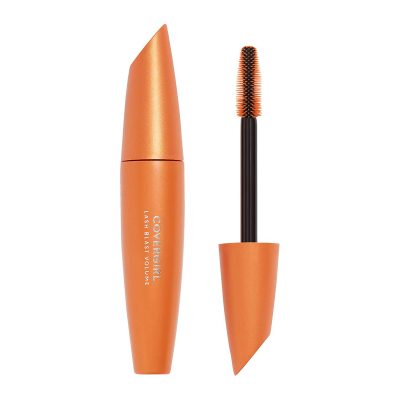 Formulation
Available in four different colors (black, black-brown, brown, and very black), this high-quality mascara is an excellent addition to any makeup collection. You can create the perfect makeup look and max out your lashes thanks to the ultra-soft brush. The mascara is Leaping Bunny Certified by Cruelty-Free International. It does dry out fairly quickly, unfortunately, so if you're not using it daily the product may go bad before you finish the tube.
Performance
The Covergirl Lash Blast Volume Mascara is designed to max out every lash and create more volume instantly. It is a hypoallergenic mascara with an improved formula that scored a near-perfect rating on water-resistance tests. No running, smudging, or smearing was noticed after testers splashed their faces with warm water. This volumizing mascara evenly coats each lash (even the smallest ones) and does not cause flaking or clumping.
---
6.

Best Easy to Apply Mascara for Sensitive Eyes

Almay Thickening Mascara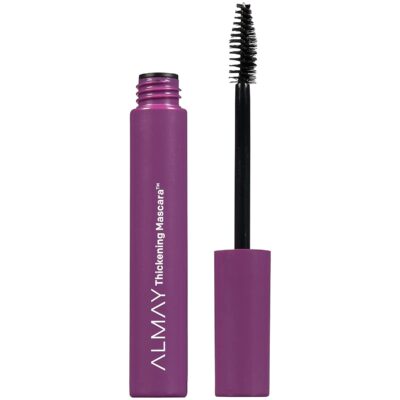 Formulation
Looking for fragrance-free, ophthalmologist-tested, hypoallergenic, and low-priced mascara? Almay Thickening mascara is perfect for you – it not only doubles the plushness of lashes in a one-clump application, but it is also suitable for sensitive eyes and contact lens wearers. The brand uses only high-quality ingredients. The nourishing formula is loaded with vitamin B5 and aloe to help keep the lashes moisturized and silky. Though not likely to run in normal conditions, the product isn't fully waterproof.
Performance
If smudging or flaking bothers you, don't worry, this mascara builds only thicker lashes without flaking and smudging. The brush is ultra-soft and can reach even the shortest lashes, making putting it on a breeze. The result is volumizing double-thick lashes that turn heads.
Application and Removal
The best way to apply Almay thickening mascara is to curl the lashes with an eyelash curler. Gently clamp your lashes for 10-15 seconds. After that, apply mascara to the roots of the lashes to the tips, and work the mascara outward. The mascara is easily removable. You can use soap and water or Almay Eye Makeup Remover that is also ophthalmologist-tested and suitable for contact lens wearers and sensitive eyes.
---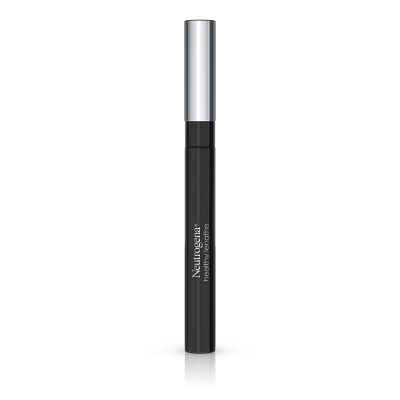 Formulation
Neutrogena's healthy lengthening mascara formula is safe for contact lens wearers and sensitive eyes. The mascara is tested by ophthalmologists and earns a lot of good reviews from users with sensitivity and allergies. The Neutrogena mascara is enhanced with vitamin E, olive oil, and rice protein. It's available in three colors – black, carbon black, and brown.
Performance
Healthy Length mascara strengthens and nourishes lashes and makes them look longer. Thanks to the antioxidant formula, the mascara won't smudge, clump, or flake. On the outside, the brush combs easily through every lash (long or short) from the roots to the tips, applying vibrant color for perfect definition and intensity.
Application and Removal
The mascara is easily removable with soap and water or with the Neutrogena oil-free eye makeup remover. No need to scrub your eyes or drag your lids to remove the mascara before going to bed. Simply use warm water and soap or a makeup remover to brush off the extra mascara.
---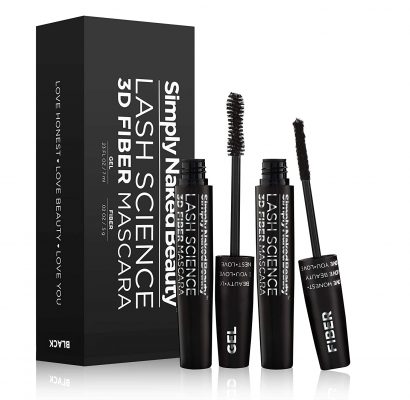 Formulation
Simply Naked is a brand that sells only organic and natural products, without compromising on quality. It is a famous U.S. cosmetics brand with a passion for superb service and impressive quality—and all of their products are cruelty-free. The mascara is available in two colors – midnight black and dark brown. All of its ingredients are hypoallergenic, but the product is not ophthalmologist-tested.
Performance
Sensitive eyes can be easily irritated by factors such as wind, dirt, lash glue, false lashes, and so on. If you have sensitive eyes, you have to pay attention to the makeup products you are buying, including mascaras. With Simply Naked Beauty 3D Fiber Lash Mascara, your eyes aren't only protected, but your lashes look longer and fuller, as well.
This mascara's 3D fiber and gel formula makes it well-known as a great option to volumize and lengthen without irritation. If you want to get exaggerated and dramatic lashes without adding falsies, give this mascara a try. Unfortunately, this performance has drawbacks—it tends to clump, and as such it's not great for contact lens wearers.
---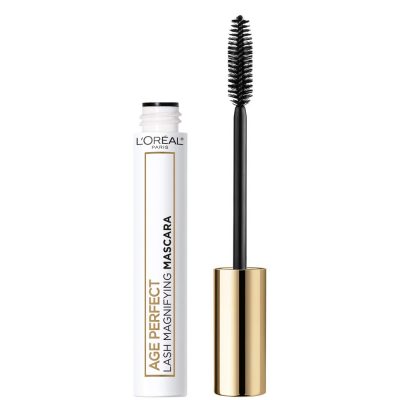 Formulation
L'Oreal Lash Magnifying mascara is enriched with conditioning serum and jojoba oil and delivers volumized lashes. Thanks to the improved formula, the brush easily coats each lash (even the shortest lashes) with smooth precision. It is available in two washable shades – black and brown. All products from L'Oreal are cruelty-free, including this mascara.
Performance
If you are looking for the best mascara for contact lens wearers, L'Oreal Paris Lash Magnifying Mascara is a perfect choice. The mascara is ophthalmologist-tested and suitable for everyone with sensitive eyes. It removes easily, dries quickly, and leaves the lashes smooth and soft. No smudging, flakes, or irritation – the mascara is excellent for everyday use. If you don't apply it evenly, this product does tend to lose its hold, however.
---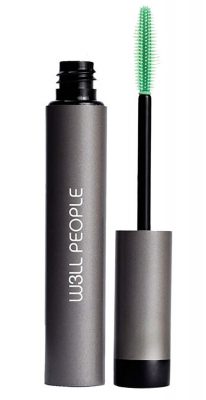 Formulation
W3III's Natural Expressionist Mascara is made from 100% natural, non-toxic ingredients and provides impressive coverage and volume. The Environment Working Group (EWG) is a non-profit organization that looks at ingredients in beauty or household products and ranks them based on high market standards, and they've approved this mascara. No fillers or propylene glycol are included, and the product is made of natural premium ingredients tested for superior performance.
W3II mascara is enriched with hyper-pure mineral pigments and creates black and highly defined lashes. No petroleum or artificial chemicals are in the formula. It is cruelty-free, paraben-free, coal tar-free, and gluten-free – a clean and organic mascara, suitable for everyday use.
Performance
The molded brush can color even the shortest lashes and create a dramatic, clump-free look. All products by W3II deliver a natural, no-makeup look, and this mascara is not an exception. Thanks to the modern approach to beauty applied by the brand, users get natural and minimalist makeup. That being said, it won't last as long or be as water-resistant as a mascara less committed to natural ingredients.
---