Top Picks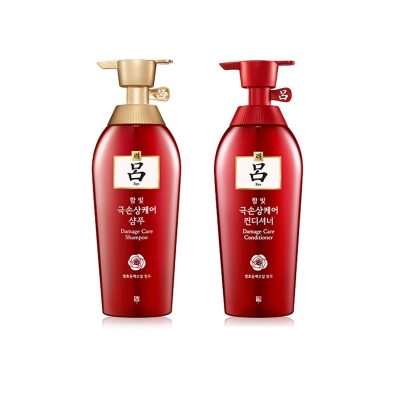 Ryeo Korean Herbal Anti Hairloss Shampoo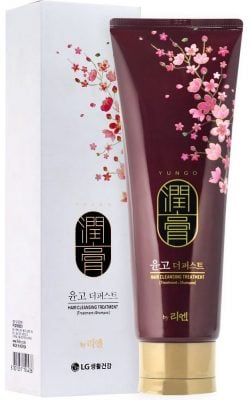 LG Reen Yungo Hair Cleansing Treatment Shampoo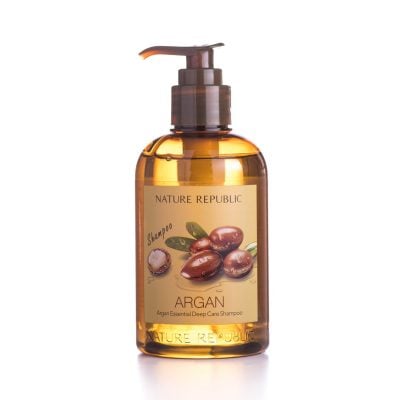 Nature Republic Argan Shampoo
Previous
Next
Korean beauty products are no longer a secret. The world's most fashionable nation continues to set trends, and the rest of us can only gawp at their stunning clothes, skin and—of course—hair. Blackpink's entry into the multi-billion-view club, hot on the heels of their compatriot PSY and his genre-awakening megahit Gangnam Style, makes us all want to feel a little more Korean.
For Koreans, hair is a ritual. For us in the West, a slop of chemically turbocharged shampoo—laced with parabens, sulfates, silicone and alcohol—has traditionally been seen as enough. This has led to people all over the West suffering from dry scalp, oily hair, dandruff, split ends and even hair loss.
But no more: discerning consumers like yourself now want to treat your hair the way the Koreans do, as a precious extension of the temple of your body. You're tired of rubbing cheap processed poison into your hair, and you want to treat yourself a little bit better—to look the way you want to look and feel the way you want to feel, free from the tyranny of bad hair.
To do that, you need the best Korean shampoos, and this guide is here to tell you the whys, the whats, and most crucially—which K-beauty products to choose.
Choosing the Right Korean Shampoo
If you're in a hurry, there is a very simple rule when it comes to choosing the best Korean shampoo for you: buy a Ryeo (often alternatively transliterated as Ryoe) product that fits your needs. We've taken a sample of the best of them. They're competitively priced, superbly formulated and are market-leading shampoos both in Korea and abroad. (Do note that Both Ryeo and Ryoe are just different Anglicizations of this product range's name: for the rest of this article we will use Ryeo—but they are the same.)
There is a broad consensus that Ryeo products are leaders of the pack, and it's a reputation that is well-earned. Each Ryeo product backs up the bottle-back claims with real results that have been attested to by thousands of happy customers.
If you want to go more premium or want to branch out into other fantastic Korean shampoos, our list also contains some alternatives, including our number one choice—Daeng Gi Meo Ri Gold Premium shampoo. These shampoos have been chosen what they can offer outside the formidable Ryeo range, whether that's a greater emphasis on herbal ingredients, a more potent and immediate scent, or effectiveness at dealing with a specific hair issue.
Ultimately, it's about your hair care needs. Korean shampoos are typically a cut above their western counterparts, but you still want the right formulation for your hair. Each of our reviews will highlight the hair issue the product best combats, so you can be confident you're getting the right one.
Top 10 Best Korean Shampoos 2021
Complete Guide to Korean Shampoo
Why Switch to Korean Shampoo?
That K-Beauty Feeling
In short, Korean beauty products are in a fiercely competitive arms race in a fashion- and style-obsessed nation. This competition means their products tend to be of a higher quality than American supermarket brands. Therefore, by ordering Korean shampoo you can reap the benefits of top-notch hair care at an affordable price. A $90 American shampoo is often less effective at tackling hair loss than its $15 Ryeo counterpart. This means a savvy consumer like yourself can take advantage and get great hair at a cheap price, and feel like a K-pop idol to boot.
Less Damaging Chemicals
Western Shampoos are crammed with the bad stuff that damages the health of your hair. They're jam-packed with the same sulfates that are used for cleaning car engines which cause dry and damaged hair, alcohol that makes your hair go frizzy and damages the scalp, or petroleum that blocks the pores leading to itchy scalp and spots. Western shampoo-makers often cut corners to produce the "feeling" of clean hair, but actually does a slew of silent damage that builds up over time.
Korean shampoo products are far less dependent on these chemicals, and some products don't use them at all. Unlike the heavy formulas found in American products, Korean shampoos have an emphasis on lightness, leaving only enough oily essence to protect the hair. Korean shampoo also often uses distilled water to avoid unwanted minerals dirtying the hair.
Essential Essences
Korean shampoos are different. In Korea, the knowledge and appreciation of herbal remedies goes back to ancient times. Korean manufacturers have perfected the art of integrating time-tested ingredients into their formulations in effective ways.
Unlike Western shampoo brands that simply toss in a token amount of red ginseng to justify a higher price tag, Korean shampoos are often targeted towards specific needs, with adequate quantities multiple herbal ingredients combined to give you the best possible effect.
Korean shampoos don't hit you with heavyweight synthetic fragrances either. Oftentimes, Korean shampoos can smell a little odd or even like nothing at all, but that's because you are only using the essential essences of the herb and not lathering your hair with an augmented synthetic peach scent. This might take some getting used to, but the culture shock is worth it for the impeccable results that Korean shampoos bring.
Scalp First, Hair Later
Korean shampoos also focus more on the scalp rather than the hair itself when compared to American shampoos. Many Korean Shampoos use biota and ginseng to target the scalp naturally, but the scalp is something that isn't looked after that well by American formulations. There's a reason that all Seoul hairdressers start with a scalp massage. In America, such a regimen would be a pricey luxury, but using Korean shampoos that target the scalp will help solve your bad hair problem at its root.
Which Korean Shampoo?
Your Hair Needs
Ultimately, everyone has their own haircare regimen and their own haircare problems. We've tried to accommodate for a variety of hair needs in this list, so look closely to see which Korean shampoo matches your needs.
If you have issues with a dry scalp, look for a shampoo that moisturizes, hydrates or soothes the hair. The Nature Republic Argan Shampoo is a great choice for this.
If you have an oily scalp, look for the opposite: look for one of our listed shampoos that balances or strengthens the hair, such as the LG Reen Yungo shampoo.
Suffering from poor hair growth or hair beginning to fall out? Many shampoos on our list do the job very well, but you can also spring for Ryeo's Ginsengbo shampoo to boost hair color, or try Trust Shampoo's premium anti-hair-loss formulation.
Overall, most Korean shampoos promote hair growth and help to nourish the root and scalp, as Korean manufacturers are catering to a consumer base for whom a healthy scalp is of primary concern.
We've noted in each review which one is suitable for each hair type, so you can be confident you're getting the right one. If you're just looking for healthy hair in general, and you don't have any specific problem areas, any shampoo on this list should meet your needs.
Top Brands
In terms of brands, there are two that dominate. Ryeo shampoos have a rightful place as the go-to brand of Korean Shampoos. They make a shampoo to fit practically any haircare need. If you're looking for a simple choice, you can't go far wrong with a Ryeo brand that suits your type of hair.
Daeng Gi Meo Ri is the other top-selling brand in Korea. Their Gold shampoo and its mix of ten essential essences is a great catch-all shampoo if you want Korean style without delving too much into the precise calculations of perfect hair.
The other brands included on this list all provide great shampoos in their niche. Yet the top two brands have their place for a good reason, so they're a good starting point for your initial foray in the Korean shampoo market.
Do You Need Conditioner?
If you're serious about your hair, several products on our list come as shampoo and conditioner packages, while those that don't often offer compatible conditioners. Is it worth it?
We all know conditioning the hair can help long term hair health, and the same is true for Korean shampoos. However, Korean shampoos are formulated to leave a light sheen of oil and essence on the hair to keep hair healthy. For this reason, conditioning is less essential than it is with harsh Western shampoos. So, if you have no time or patience to condition your hair, fear not: your chosen Korean shampoo will protect the hair and keep it glossy and lustrous even without conditioning.
More Expensive = Better?
Not necessarily. Despite their excellent formulations, Korean Shampoos often come in at an affordable price compared to other high-quality shampoos. Why? It's because competition is fierce amongst shampoo makers due to the aforementioned state of hair-care culture in Korea. That means getting great hair doesn't need to break the bank. That said, we have listed some of the more expensive shampoos on this list, usually because they contain special ingredients that solves a particular issue. But you don't always need to trade up to get an authentic Korean shampoo experience—even the cheapest items on this list are excellent products.
How to Get the Most Out of Your Korean Shampoo!
Shampoo Brush
A shampoo brush is well worth adding to your Amazon order to get the most out of your Korean shampoo.
First and foremost, a shampoo brush makes showering a pleasure. Rather than running your clumsy fingers through your hair, shampoo brushes are ergonomically designed to massage hair gently and allow the product to cleanse the hair thoroughly. This leaves an overall better finish to your hair. By lifting dead skin cells, it also targets and controls dandruff and helps combat itching.
When properly used, a shampoo brush helps massage the scalp. As we stated earlier, a healthy scalp leads to healthy hair, as a healthy scalp promotes high-quality hair growth. By using a shampoo brush in conjunction with your Korean shampoos that are targeted to protect and enrich the scalp, even hair that is struggling to survive can be restored to life.
Use Cold Water and Dry Your Hair Slowly
Not everyone enjoys cold morning showers, but if you're seeking the perfect hair, it can be a price worth paying. Cold water on your hair in the morning helps trap moisture inside the roots, leading to hair with more life and vivacity. You don't have to have an entirely cold shower if the thought of one makes you cringe—you can try rinsing your hair post-shower using cold water from the sink. On top of protecting your hair, it's a good way to rinse off any excess conditioner.
If you have time, try letting your hair dry out naturally rather than tearing through it with a rough towel. It's not something everyone has time or energy for, but it will protect your hair if you can make a habit of doing it on occasional lazy Sunday mornings.
Wrapping Up
There really is no reason not to switch to Korean shampoos. You're getting a higher quality product at a cheaper price than its American equivalent. Like their American counterparts, Korean shampoos are often targeted at specific needs. So, look through our reviews to help choose which shampoo fits your own unique hair. Unlike their American alternatives, Korean shampoos are more concerned with promoting long term hair growth by nourishing the scalp and roots than quick-fix solutions, so be sure to test out each product for a while before you give up on it.
Each of the shampoos on our list will help a particular need, so no matter your hair woes, Korean shampoos have the answer. Not only will they give an immediate boost to your hair, but you can be comfortable in the knowledge that your roots and scalp are getting the long-term treatment and care required to make your hair stand out and feel great for years to come.