Top Picks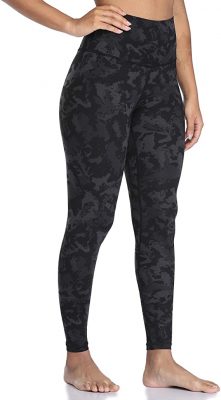 Colorfulkoala Leggings

PHISOCKAT Leggings

Ewedoos Leggings
Previous
Next
There used to be a time when jeans were king, but lately that statement makes legging-lovers everywhere cringe uncomfortably. Originally, leggings were a staple of the work-out industry, but it didn't take long for them to transcend all fashion labels.
Today, it doesn't matter if you're going to a friend's house, browsing the aisles of a grocery store or stretching into Downward-Facing Dog — chances are, you're probably wearing leggings. This is especially true when it comes to high waisted leggings because, let's face it, they lift us up where we belong!
Before we reveal the best high waisted leggings of the year, let's cover what you need to know before making your pick. We assume you're here because you know what you're looking for, just not exactly how to look for it.  Yet, if you're unsure whether high waisted leggings are for you, our full guide below will take you through the ins and outs of these marvelous garments.
What to Consider When Buying High Waisted Leggings
When creating a list of the best pair of high waisted leggings, we mainly considered the following three factors. Our reviews go into more detail about each pair of leggings, but these three considerations are the most important when you're choosing a pair that's best for you.
Fabric
High waisted leggings come in all sorts of materials and depending on what you use them for, some fabrics may be more ideal than others. We'll fill you in on the fabrics used for every single pair of leggings on our list. To find out more about fabrics and their individual properties, check out our section about fabrics.
Cut
It's easy to forget about the cut of your leggings when you're focusing on measurements and fabrics — but we've got you covered! We'll let you know what length we're dealing with as we dive into each entry. For more information on which cut is best for you, check out our leggings length guide.
Extras
One of the most important things to consider is each pair of leggings' unique attributes. Do they have built-in compression? Do they have pockets? And if so, are they big enough to fit a large smartphone? We'll make sure you know what sets each pair of high waisted leggings apart.
Leggings are like friends. If they don't offer you support and comfort — they're probably not doing their job right. Our goal is to unite you with a pair of leggings so fantastic that you'll feel a sense of familiarity the second you slip them on. We shopped around and found the ten best high waisted leggings on the market and it's time to share them with you!
Top 10 Best High Waisted Leggings 2020
Guide to Buying the Best High Waisted Leggings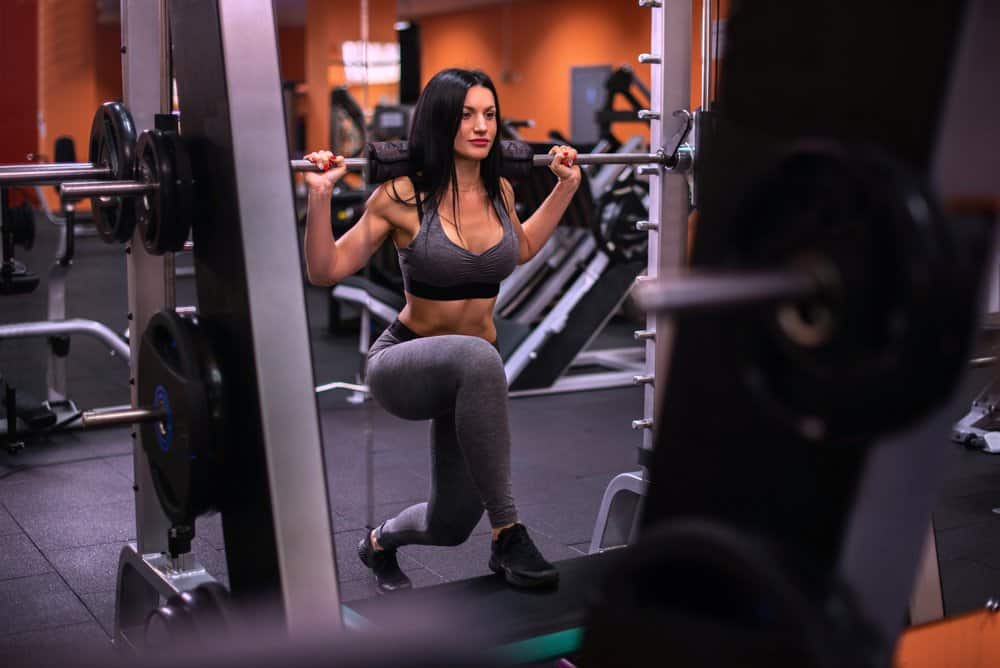 Are High Waisted Leggings Right for Me?
No matter your body shape, there's a pair of high waisted leggings on our list that will hug you in all the right places. What makes high waisted leggings so popular is their ability to elongate the leg and slim the hips while tightening up the belly area. Oh yeah, and let's not forget about their booty-sculpting magic powers!

How to Take Your Measurements
In a perfect world, every manufacturer would follow the same size guide, but we all know that's not the case. When ordering online, pay extra attention to the size guide, and be sure to measure yourself accordingly.
When dealing with high waisted leggings, we only need to consider the measurements of the waist and the hips. The length of the leggings, on the other hand, will fall under the "cut" category, which we have specified for every item we review.
When taking your measurements, be sure to use a soft measuring tape and always start at the 0 cm/inch mark. For the most accurate results, remember to measure over bare skin (or over thin undergarments).
FAQ
Before we cover everything you need to know about fabrics, cuts and what to consider when buying a pair of high waisted leggings, let's get some of the most commonly asked questions out of the way.
What Are the Benefits of High Waisted Leggings?
There's a reason why women swear by high waisted leggings, and it's because it makes them look as good as they feel. High waisted leggings can reach anywhere from just above the navel to your natural waist, helping everything stay tucked in. As a result, they have a major slimming effect that flattens the figure. If you're someone who enjoys rocking a crop top or a sports bra at the gym, having a pair of high waisted leggings can prevent you from feeling overly exposed.

How Do I Stop My Leggings From Pilling?
Pilling is one of the most common annoyances amongst legging-lovers. This is because they are made with fabrics that attract small fibers, like loose hair, lint and fuzz. Luckily, there is a way to prevent pilling altogether. Here are some of the ways you can sidestep this issue.
Avoid wearing your leggings for long amounts of time. Instead, give your leggings time to breathe and reshape themselves by granting them at least 24-hours of rest time. If you constantly work out, you can achieve this by ordering two to three pairs and recycling them between washes.
Turn your leggings inside out before washing them to prevent pilling from occurring.
Hand wash your items and hang them to dry to stop them from tumbling with other high-fiber clothing items. If this cannot be done, be sure to switch your cycle to "delicate" before washing them in the machine.
What Is Compression?
You might have noticed that some of the leggings we featured on our list have compression capabilities while others do not. But what on earth is compression? Well, compression leggings are often made with polyester blends that boost performance, especially in the athletic department. They help repel moisture while controlling body temperatures, allowing people to stay dry throughout their work-outs.
Anyone who suffers from varicose veins or poor circulation can benefit from using compression leggings, as they help improve the blood flow causing more oxygen and nutrients to reach our muscles. Whereas some people cannot work out without compression leggings, others can choose between the two. Since they are generally more form-fitting, they're also known for their confidence-boosting powers. If you suffer from poor circulation, be sure to talk to your doctor to find out which level of compression is best suited for you.
Why Are Some Leggings Sheer?
We all know how common see-through leggings can be, which is why many of us would never wear them without a long t-shirt or tunic. However, did you know that a pair of non-see-through leggings can become transparent over time? Here are some of the most common reasons why leggings become sheer:
Overuse: The more you use and wash your leggings, the more they risk losing their structure and becoming sheer.
Fabrics: Some fabrics are sheerer than others, like cotton and polyester.
Sizing: If your leggings are too small they may be forced to stretch, which can compromise their transparency levels.
We have tons of amazing leggings on our list, many of which aren't see-through in the slightest. If sheerness is a concern, we highly recommend looking into our best overall pick, Colorfulkoala Leggings. These leggings are the furthest thing away from sheer, and better yet, they are built to last.
What Does Squat-Proof Mean?
There are two different meanings behind the term "squat-proof," and they both have to do with ensuring that your derriere isn't overly exposed when performing a squat. This term ensures us that we can squat without our leggings becoming sheer and without them rolling down around the waist.
Now, let's move on from frequently asked questions and get down to the nitty-gritty: fabrics.

Guide to Leggings Fabric
The vast majority of leggings are made with fabric blends, each one bringing something different to the table. We'll let you know which fabrics do what while explaining which ones to be wary of.
Cotton: Cotton leggings are known for being soft, breathable, and comfortable. However, 100% cotton leggings are hard to come by because they aren't exactly ideal. First of all, cotton stretches out and loses its shape over time. Secondly, it doesn't do much to suppress moisture. For these reasons, leggings that feature cotton are often blended with Spandex or polyester.
Polyester: Polyester is an extremely versatile fabric that is more hydrophobic. In other words, it's water-resistant and can combat sweat. Because of this, polyester is often used in activewear leggings, like Colorfulkoala Leggings. One of the drawbacks of polyester, however, is its unfortunate ability to trap smells.
Spandex: By itself, Spandex is far from breathable or enjoyable, to say the least. But, when it is paired with other fabrics, like polyester, it becomes hard to live without. All of the leggings on our list feature a small percentage of Spandex. After all, it does give leggings the extra pull they need, while doing a lot to flatter the figure.
Polyurethane: Polyurethane is typically a blend of polyester and cotton that has been heat-laminated to become more lightweight, breathable, flexible and durable. This material is perfect for athletic wear. Only one pair of leggings on our list features this material. If this material is calling to you, check out Lingswallow Leggings.
Guide to Leggings Length

To help you pick the best high waisted leggings for your individual needs, we labeled our leggings by cut, all of which fall into the following four categories:
Full-length: Full-length leggings reach a little beneath your ankle and are the most commonly used length in regards to leggings. They typically hug your ankle to prevent them from slipping up.
Ankle-length: Ankle-length leggings reach a little above your ankle, leaving it fully exposed. Shorter women can opt for ankle-length leggings instead of full-length ones to avoid them from being too long or bunching up at the ankles.
3/4 Length: 3/4 leggings reach a little below the knee, allowing your legs to breathe during work-outs. Unlike full-length and ankle-length leggings, they aren't typically used in professional or fancy settings.
Knee Length: 3/4 leggings are a lot like knee-length leggings, seeing as they both hit below the knee. However, knee-length is just a bit shorter. They're often reserved for hiking, cycling, jogging and other activities.
What to Consider When Buying Leggings
Last but not least, we'd like to cover what to consider when buying a pair of leggings. Since the goal is to find the perfect pair for your needs, it's important to go through your expectations before taking the plunge.
Price
If you're searching for a pair of leggings that you can work out in, it might be best to bite the bullet and purchase a slightly more expensive pair, seeing as you're going to be pushing them to their limits. Colorfulkoala Leggings were made for this very reason — they're super endurable, breathable, and comfortable. If you're simply looking for an inexpensive pair of leggings that you can wear throughout your day-to-day, we suggest looking into SYRINX Leggings.
Comfort
Let's face it, when it comes to leggings, comfort is one of the most important things. After all, we don't wear leggings to feel restricted — that's what jeans are for! Every single pair of leggings on our list have a reputation of being comfortable and silky smooth.
Flexibility
Some leggings have more stretch in them than others, which is fine if that's what you're going for. Flexibility is crucial for yoga-lovers, who are constantly defying the rules of flexibility. We love how stretchy and non-see-through Ewedoos Leggings are, and we highly recommend them if you're of the flexible variety.
Lifestyle
Another major factor to take into account is your lifestyle. Are you the type of person who goes straight to the gym from work? If so, you'll love Dragon Fit Leggings for their versatility! It's also important to consider how many times a week you plan to work out as this can tell you how many pairs of leggings you need to order.
Design
Everyone tires of black leggings after a while. Luckily, there are plenty of fun colors and patterns available with all the options on our list. Choose a design that makes you happy and will make going out in them a delight.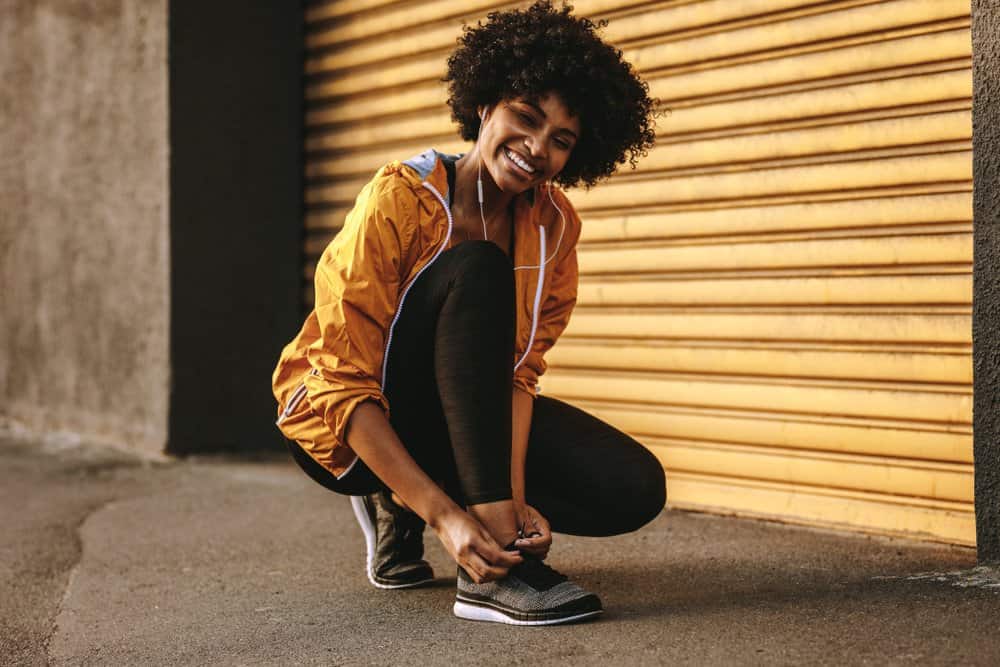 Final Thoughts
The most imortant thing is that you find a pair of leggings that fit into your lifestyle while making you feel confident and supported. Whether you're looking for the perfect pair of leggings to wear to work and school, or a resilient pair of leggings to wear to the gym, we're confident that at least one of the leggings we have featured will check all of your boxes. Trust us when we say, there's a pair of leggings out there for everyone — men included!