Top Picks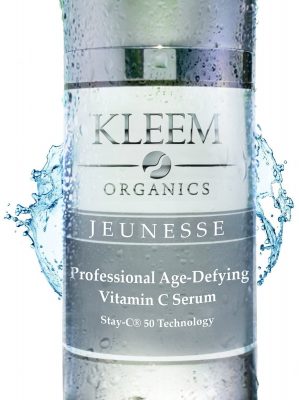 Kleem Organics Vitamin C Serum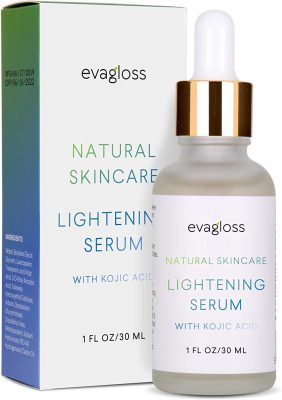 Evagloss Lightening Serum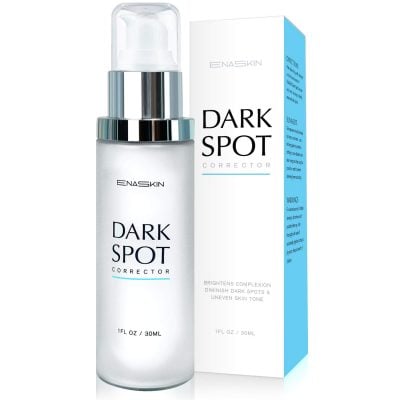 EnaSkin Dark Spot Corrector
Previous
Next
The sun is an essential part of our daily existence. We rely on it for warmth and so that our crops may grow. Unfortunately, it can also wreak havoc with our skin under prolonged exposure. Freckles, while sometimes being a genetically inherited trait, can also manifest due to improper sun protection, usually when a person doesn't wear enough sunscreen on their face… or any to begin with! The reason why these little "spots" show up on your face is due to UV rays from the sun which can cause dark spots that appear on the dermis (the inner layer) of your skin.
If you've been worshipping the sun too much or just have sensitive skin and are looking for a way to remove these unsightly spots from your body, then you're in luck. There are many different options of freckle-fading creams out there to choose from, but which ones are the very best? Read on!
Choosing the Best Freckle Removal Creams and Treatments
One of the best ways to remove freckles from your body is to utilize products that contain ingredients specifically made for the purpose of lightening your skin. There are many different kinds of ingredients to choose from. Some of the more major ones are products with hydroquinone, alpha and beta hydroxy acids, vitamin A-based drugs called retinoids, and other various antioxidant compounds such as vitamin E, vitamin C, and vitamin B3.
You might be wondering if freckle removal creams are safe, though. Like any kind of skin treatment product, there may be risks associated with utilizing them. A lot of this depends mostly on the types of ingredients within the product, and how they react with your type of skin. Do you have dry skin? Then products with retinol and salicylic acid might be too harsh for you to use. What if your skin is sensitive in general? Well if that's the case, definitely avoid products with hydroquinone in them.
The best advice, in general, is to take the process slowly. Use a small amount of the product for testing purposes and follow the instructions provided with the bottle or container to the letter.
Side effects are also fairly common with these creams. The most common kind of side effect is a burning or stinging feeling on the applied area. Some creams might even dry out the affected area to the point where it can cause irritation and itching. As stated above, the best practice is to apply the product slowly and judge the results as they appear. If you're really concerned about a  particular product, talk to a professional such as a dermatologist first before application.
Now that we have a basic view of what freckle removal creams are composed of, let's focus now on reviewing some of the best products out there for purchase today!
Top 10 Best Freckle Removal Creams and Treatments 2021
An Expanded Guide to Buying Freckle Removal Creams
Here are a few facts on freckle removal creams to give you a general view of what you should be looking for when interested in purchasing a particular kind of cream or serum.
What Kind of Ingredients Should I Be Aware of in Freckle Removal Creams?
What's actually inside the freckle removal cream you're considering buying down the line is super important. There's a lot of options out there when it comes to ingredients, but we're here to break them down for you.
Hydroquinone
Hydroquinone is the "big daddy" when it comes to freckle removing/skin lightening products. A formula with 2% hydroquinone is common in most over the counter skin lightening products, but for really extreme cases that need an extra oomph, a 4% version is available via a prescription from a dermatologist only. Hydroquinone works by constraining tyrosinase production. Tyrosinase is a naturally-forming enzyme that promotes the production of melanin. This will, eventually, improve an individual's uneven skin tone over time.
Safety matters and hydroquinone's overall safe usage has been a source of debate for quite a while now. The FDA, in particular, has wavered on the matter considerably for a long time. As far back as the early 1980s, the FDA proclaimed its usage as a skin lightening product to be safe, but as recent as 2006, they mulled over a potential ban on the ingredient due to some evidence of it having cancer-causing properties, specifically in rats. Additionally, it was also claimed that overuse of the ingredient caused skin abnormalities in African-American women.
To date, the FSA has not made a final call on hydroquinone, but past speculation has prompted some skincare companies to phase out the ingredient in their own products and focus more on safer alternatives, such as vitamin C and herbal extracts. Hydroquinone is an effective freckle removal component, but use it at your own risk!
Vitamin C
This is a popular ingredient in freckle removal creams, especially when it comes to preventing dark spots, and it's considered one of the best ingredients when it comes to hyperpigmentation in general. Vitamin C, according to studies, has been shown to reduce excessive levels of melanin (a natural pigment found in humans as well as animals) as well as impede the progress of tyrosinase.
Vitamin C is also well known for skin protection, especially from solar ultraviolet (UV) rays since it functions as an antioxidant. Antioxidants are substances that help the human body prevent something called oxidation, which keeps free radicals from forming to the extent that they can damage the cells of our bodies. Free radicals are linked to different kinds of diseases, but in particular, it is speculated that they can accelerate the aging process. Not a good factor to have when it comes to skincare!
If you have really bad issues with freckles and other forms of hyperpigmentation, it's best to choose a vitamin C product with L-Ascorbic acid content. Otherwise, stick with products that have derivatives of vitamin C. These derivatives are not as powerful, but they generally tend to last longer and are better for people with sensitive skin problems.
Niacinamide (Vitamin B3)
Niacinamide is a type of vitamin B3 commonly found in root vegetables, such as yams, beets, and radishes. This kind of ingredient has an interesting way of working in that it prevents skin cells from receiving something called melanosomes, which is one of the main storage "containers" for melanin in the human body. This sort of ends up working out to be an alternate method of keeping tyrosinase production to a minimum, which ultimately helps you on your quest to fading dark spots on your skin!
Retinol (Vitamin A)
Retinol is a considerably potent vitamin A derivative (also known as a retinoid) that is quite popular in the anti-aging market. It is also considered to be the strongest over-the-counter retinoid product on the market right now. Retinol does two main things, the first is that it puts a serious dampener tyrosinase production, which ends up lowering your levels of melanin down the line. Retinol also has a property called cell turnover, which basically means dead skin cells are "recycled" quickly, taking any additional melanin along with them! The only real downside to retinol-based products is that they might cause some form of irritated skin, depending on the person.
Kojic Acid
Obtained from fungi, Kojic Acid is a natural tyrosinase inhibitor that is speculated to have antioxidant properties as well. Its efficiency as a skin lightener, however, is somewhat in question. A favorable study indicates that there are similar results to hydroquinone-based treatments, but individual results, as always, may vary. When combined with other ingredients on this list, however, it can be a beneficial compound when it comes to freckle removal, and skin lightening in general is of special interest to individuals that prefer more natural solutions for their skincare needs.
Alpha Hydroxy Acid (AHA)
Alpha Hydroxy Acids are usually components of chemical peels, sort of like glycolic and lactic acids. AHA assists with the exfoliation process by loosening the bonds that keep dead skin cells together. This expedites the cell recovery process while disposing of decent amounts of melanin in the process.
Azelaic Acid
Yet another fungus derived ingredient, azelaic acid is another kind of tyrosinase inhibitor that is also said to have antioxidant capacity. Azelaic acid is a game-changing ingredient, especially if you're focused on freckle removal/skin lightening as it only works its magic on hyperpigmented skin! What it does is that it marks super-active melanocytes (melanin-producing cells) while at the same time not harming or altering normal and healthy skin cells in any way! While a positive and strong ingredient, azelaic acid may cause some side effects, such as scaly, red skin and itchiness.
Arbutin Beta
Arbutin Neta is a synthetic derivative of hydroquinone that is commonly found in herbs, the most predominant being bearberry. If you end up purchasing a product with bearberry extract on the ingredients list, there's a good chance it's got Arbutin Beta in it! It's a great natural ingredient that can alter pesky dark spots on your skin, and it's a great addition to a freckle removal cream in general.
Are There Alternative Methods for Freckle Removal Other Than Creams?
There are, indeed, other treatments you can use to remove dark spots, freckles and other cosmetic blemishes on your face. Here are a couple of other therapies that can be effectively utilized to give you the clear skin you deserve!
Chemical Peels
A chemical peel is an option you have via a licensed, professional dermatologist, and it's an effective way of dealing with considerable amounts of freckles, sun spots, and other skin issues that degrade one's overall aesthetic appeal. Either glycolic or trichloroacetic acids are used in this process and they can go really deep in your skin, past the epidermal area (the outermost layer of your skin). This is quite a bothersome treatment and is considered very invasive, especially in comparison to an over-the-counter exfoliation kit.
The side effects of this sort of treatment are burning, redness, and general irritation. Sometimes even swelling occurs in some people's recovery. This sort of treatment also requires around two weeks for healing to be complete and also requires a daily regimen of personal care in order to keep the healing process progressing on a normal level.  Needless to say, this is not the kind of alternative treatment you want to freckle reduction if you're issues are mild or you're looking for an easy fix.
Cryosurgery
Another treatment possibility, if offered locally to you, is something called cryosurgery. This is a surgery performed by certified dermatologists that applies liquid nitrogen to the affected areas in order to freeze up or outright destroy atypical skin cells on the dermal level. This is a relatively quick and painless kind of surgery and generally only requires just a few days of after-treatment recovery… and the best part is, no post-surgery personal care regimen is needed! It's rarely available and quite expensive however.
Intense Pulsed Light (IPL) Treatments
This is a kind of surgery that uses accurate laser targeting in order to "pulse" concentrated light beams to treat dark spots, freckles and other skin abnormalities. These sorts of laser treatments are known to work for over 60% of the people that take part in the treatment, however, it's not without its downsides. The first issue is that you will probably have to have the treatment done several times for proper results. Additionally, the side effects from the procedure are the usual suspects… such as swelling and itchy red skin on top of skin peeling. The other downside to this treatment is recovery time will usually take you two weeks, so like the chemical peels listed above, this isn't a quick fix to your skincare issues!
I'm a More "Natural" Kind of Person… Are There Any Old-School Household Treatments for Freckle Removal?
Natural/Organic freckle removal treatments you can concoct in your kitchen almost always don't measure up compared to available freckle fading creams or dermatologist/surgical solutions. On the plus side, however, these kinds of home remedies are way cheaper, and sometimes even are somewhat effective. However, you should undertake them at your own risk.
One really simple freckle-removing concoction is to combine buttermilk, yogurt, the juice from a grapefruit and a vitamin C supplement and apply it to your skin in the areas you think need the most skin lightening work. If you make sure not to leave it on for more than ten minutes and be consistent with the treatment, you may start to see positive results down the line. It's often better to just use one of the high-quality creams on our list.
Final Thoughts
Dark spots and overt freckles can really lower self-confidence, and it's perfectly natural to want to try and tackle some of the issues you're having with your skin. These freckle removal creams we have listed will go a long way to get you feeling more confident in your appearance and yourself. Take a look through our list and see which cream matches your needs best so you can feel like you're glowing in no time at all.