Top 9 Best Face Masks for Blackheads 2023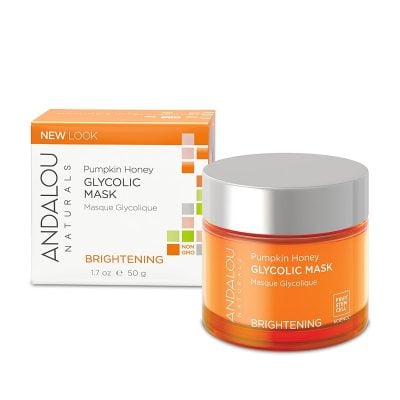 Quick Facts:
Active Ingredients: Glycolic Acid
Suitable For: All Skin Types but be Careful if You Have Sensitive Skin
Mask Type: Wash-Off
How Much You Get:7 fl oz
The Andalou mask is not only great for your skin but also will make you smell like pumpkin pie, at least for as long as you have the mask on. If you enjoy making DIY masks out of ingredients in your kitchen, then this mask will save you the hassle and be more effective at the same time.
Star Ingredients
The mask includes aloe and honey which will soothe the skin, as well as fruit extracts, such as pineapple and lemon, to help brighten it. The seed oils will not only nourish the skin, but also help to cleanse it as they will be able to dissolve the natural skin oils to some extent.
The main active ingredient is glycolic acid which is amazing at sloughing off the dead skin cells and leaving you with a brighter complexion. In turn this exfoliation will help with the blackheads as they will be removed much more easily due to better access.
Effectiveness
Although marketed as brightening, the ingredients are still effective at clearing those blackheads. However, glycolic acid and citrus fruit extracts can be quite irritating for very sensitive skin.
As a bonus the formula is gluten free, cruelty free, vegetarian, fragrance free, and essential oil free!
---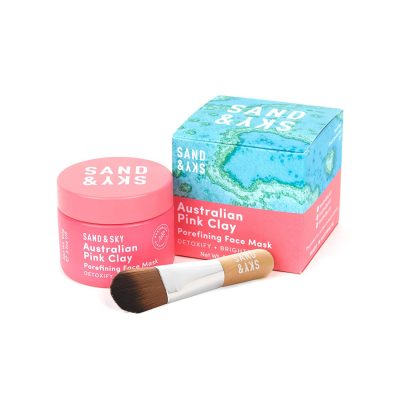 Quick Facts:
Active Ingredients: Australian Pink Clay
Suitable For: All Skin Types
Mask Type: Wash-Off
How Much You Get: 1 oz
This mask is packed with plant extracts and ingredients that we know work. It's a multitasking mask that will clear the pores, tighten up the skin, and generally will make your skin look beautiful and glowy. This mask is cruelty free, vegan, paraben free, and gluten free – as cosmetics nowadays should be. This mask is pretty expensive but at least it's a good product that is packed with great ingredients and comes with an applicator brush.
Star Ingredients
The main ingredient is kaolin – specifically the pink one from Australia. And when we say it's the main ingredient, it is the first ingredient on the list; even water is second in this mask which ensures you're not getting a watery mess.
This mask also contains vitamin A which is great for both acneic and mature skin, as it increases cell renewal rate. You should keep this in mind though if you're using other retinol products.
Effectiveness
The clays (kaolin and bentonite) are there to purify skin and absorb excess oil which will directly help with minimizing the blackheads. This mask also has other beneficial ingredients such as aloe for soothing, witch hazel as an astringent, and plant extracts for moisturization and nourishment, to name just a few.
Although this mask will provide you with the full spa experience, it's a shame that it contains fragrance, ruining the streak of skin awesomeness. This means the mask is suitable for pretty much anyone, unless you have particularly sensitive skin.
---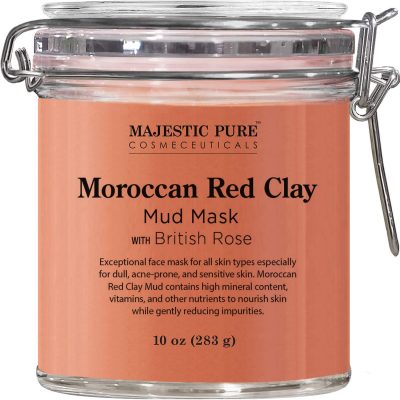 Quick Facts:
Active Ingredients: Kaolin & Moroccan Lava Clay
Suitable For: All Skin Types
Mask Type: Wash-Off
How Much You Get: 10 oz
Great masks don't only come from Korea – this one is amazing at purifying your skin and is made in the USA. The formula should work for pretty much anyone as there is no space for nasties on this ingredients list.
Star Ingredients
This mask boasts not one, but two different types of clay, both present in significant amounts. These clays are kaolin and Moroccan lava clay which is mineral rich, and good for the skin. The Moroccan lava clay is more moisturizing than bentonite or kaolin, and yes, it is indeed mined in Morocco.
Other great ingredients are included in the formula such as niacinamide, hyaluronic acid, and sea silt. These ingredients in combination with the clays will not only absorb oils and cleanse your skin, but also leave it more moisturized and nourished, more than any other run of the mill clay mask. Plenty of other flower and plant extracts are included as well, which will provide further nourishing effects and leave your skin pampered.
Effectiveness
Although this mask doesn't contain any chemical exfoliators like the LAPCOS mask, the combination of clay and nourishing ingredients will do a good job at clearing out your pores, removing impurities, and minimizing the blackheads – all without irritation.
The inclusion of British rose may get you excited for the benefits, but it's included specifically as a fragrance ingredient rather than a nourishing one. That being said, let's appreciate that the fragrance is labeled specifically as rose gel, which will make it much easier to determine if you're fine with this addition or not.
---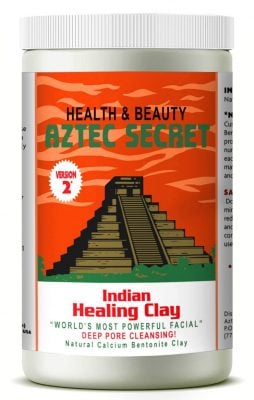 Quick Facts:
Active Ingredients: Bentonite Clay
Suitable For: All Skin Types
Mask Type: Wash-Off
How Much You Get: 1 lb.
This face mask became popular both for its merits as well as downfalls. The reason why people love it? It's strong. And why do people hate it? Well, it's STRONG.
Star Ingredients
The only ingredient in this mask is Natural Calcium Bentonite (Green) Clay. Nothing more, nothing less. This means it comes as a powder, and what you do with it is ultimately up to you.
Effectiveness
Since it's a powder you have to mix it up with water, or some other liquid of your choice to get it to a mask consistency. Perfect if you want to do a little experimentation and not just get the ready product like the Andalou mask.
It's a love it or hate it product but one thing is true for sure – it's strong as hell. People with more sensitive skin or struggling with dryness tend to hate this as it burns their face, and they're left with red and angry skin. However, people with resilient, thick skin love it as it's the only thing that helps them clear their blackheads and pimples.
Doing a little research into recipes for masks is a good idea, as well as finding out which liquids will make this clay more compatible with your skin. The bentonite powder is affordable and allows for experimentation – treat your blackheads however you want.
Some ideas: Yoghurt or honey will help to help soothe the skin. Apple cider vinegar is (recommended by the manufacturer) for hardcore cleansing; however, that is probably a bit too much for most people.
---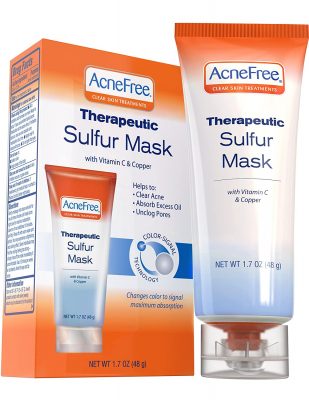 Quick Facts:
Active Ingredients: Sulfur 3.5%
Suitable For: Acne Sufferers
Mask Type: Wash-Off
How Much You Get: 1.7 oz
Not pretty, fancy, or chic, but effective. If you have acne and struggle with breakouts as well as blackheads then this may be the product you're looking for. Though it seems the company was trying to make up for not being cool, by adding ultramarines to boast 'color changing technology', which feels like a bit of a gimmick, but at least it's not harmful.
Star Ingredients
Sulfur is a known ingredient used as an acne treatment – both for blackheads and whiteheads. It's not as popular today as other ingredients are, purely because of the smell. Bentonite and kaolin are also included in this mask which help to absorb excess oils and tighten the pores.
Effectiveness
Due to the clay components tightening the pores and absorbing excess oils, the skin can feel tight and a bit dry afterward. It's important to remember that you should moisturize your skin (using non comedogenic products) to prevent the pores from gunking up again with oils.
As it does contain sulfur there is a slight scent to it, which can be unpleasant but is minimal. In line with the more clinical feel of the product, the formula is fragrance free and essential oil free making it suitable even for more sensitive skin.
---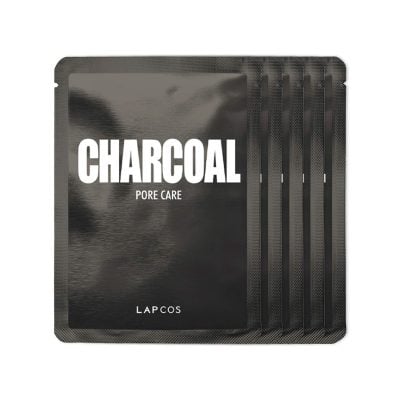 Quick Facts:
Active Ingredients: Charcoal Powder & Glycolic Acid
Suitable For: Oily and Normal Skin
Mask Type: Sheet
How Much You Get: 5 Sheet Masks
The masks in the charcoal series are created to purify your skin and clear the imperfections. The masks have plenty of serum; they're fully saturated with plenty left to massage into your face afterward. The high amount of liquid ensures the mask doesn't dry out during the time you have it on, but it can get a little drippy.
Star Ingredients
Formulated with charcoal powder which will act to cleanse the skin, as well as Sciadopitys verticillata root extract (also known as Japanese umbrella pine tree), utilized for its protective and skin softening and smoothing properties.
Glycolic acid and hyaluronic acid are also included to act as an exfoliant and a humectant respectively, along with plenty of fruit and flower extracts.
Effectiveness
This sheet mask is most suitable for people with oilier skin that is not sensitive. The addition of beneficial ingredients is all good and well. But there are also some questionable ingredients involved.
Alcohol is found near the top of the ingredient list, indicating a pretty high concentration, and suggesting the product relies on the drying properties of the alcohol to tighten pores and remove impurities. In addition, fragrance is also included in concentrations higher than any of the active ingredients.
The inclusion of alcohol as well as fragrance is a warning sign to people with sensitive skin, that this mask can be quite irritating.
---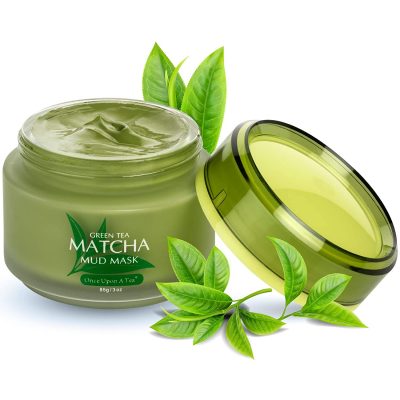 Quick Facts:
Active Ingredients: Clay
Suitable For: Normal Skin
Mask Type: Wash-Off
How Much You Get: 3 oz
Jumping on the green tea matcha hype train, this is a green creamy mask that will help to clear your pores as well as generally improve the appearance of your skin. This mask is also cruelty free and vegan.
Star Ingredients
The main ingredient of this mask is clay (labeled as volcanic mineral slurries) to provide the pore clearing effects. As the name suggests it also has green tea extracts, but unfortunately they're in very small concentration right at the end of the ingredients list next to fragrance. At least this mask will tickle your olfactory senses, and aid in some relaxation.
Effectiveness
While clay and green tea extracts are great for skin and will provide plenty of pore cleansing benefits, that's where the hype ends. The rest of the ingredients can be questionable as to the skin benefits, and overall the formula can be said to be simply average. The addition of unspecified fragrance is also not the best as this can irritate some skins, particularly if you're sensitive.
---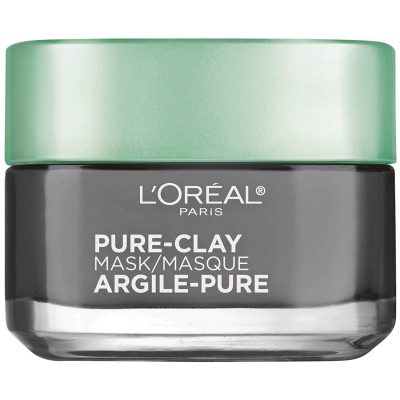 Quick Facts:
Active Ingredients: Kaolin, Moroccan Lava Clay, Montmorillonite
Suitable For: All Skin Types
Mask Type: Wash-Off
How Much You Get: 1.7 oz
L'oreal is trying to stay relevant among all the new organic, hippie brands and isn't doing badly at all. They're adjusting to meet the market demands providing you more choice and better products, this mask being a great example of this. However they do still test on animals and sell their products in China, meaning this mask is not cruelty free.
Star Ingredients
This mask contains not one, not two, but three different types of clay (kaolin, Moroccan lava clay, and montmorillonite) to provide you with the ultimate sebum absorption.
Effectiveness
Aside from the clay providing you with the cleansing aspect, the mask also contains charcoal powder. While the effectiveness of charcoal is debatable, at least it's not harmful and makes the mask look cool and black.
Unfortunately the formula contains fragrance ingredients – limonene, linalool, and straight up fragrance. This makes the mask potentially irritating to sensitive skin.
---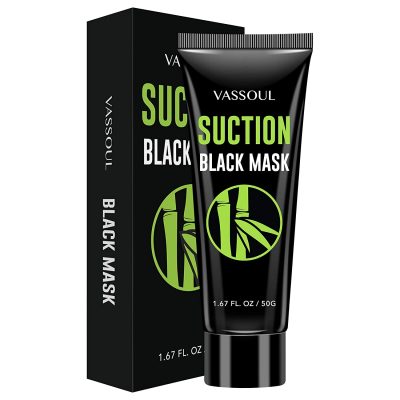 Quick Facts:
Active Ingredients: Kaolin
Suitable For: Tough, Resistant Skin
Mask Type: Peel-Off
How Much You Get: 1.67 fl oz
This is a pretty classic black mask and a good alternative to the nose pore strips. If you decide to apply it to your entire face, you should be prepared for a painful wax as you rip it off.
Star Ingredients
The only ingredient that somewhat benefits skin is kaolin which minimizes the appearance of pores and blackheads by absorbing excess oil. The oil absorption of kaolin will also help the PVC to adhere to the skin.
Effectiveness
This mask works by mechanically removing some of the blackheads, along with the top layer of your skin. It's a form of mechanical exfoliation, and the removed filaments that you see will most likely not be blackheads per se, but hairs along with the surrounding sebum.
Unless your skin is tough and can handle rough mechanical exfoliation, you should probably avoid this. If you do have problem areas such as the nose, you can give it a go, but don't apply it to your entire face unless you're ready for a major facial wax.
While the traditional black masks are black due to the charcoal in the formula, this one is because of PVC black plastic. The ingredient labeled as "aroma" is also dubious as it masks (pun intended) any potential irritants that make up this concoction. The formula contains latex so people with latex allergies beware.
---