Top Picks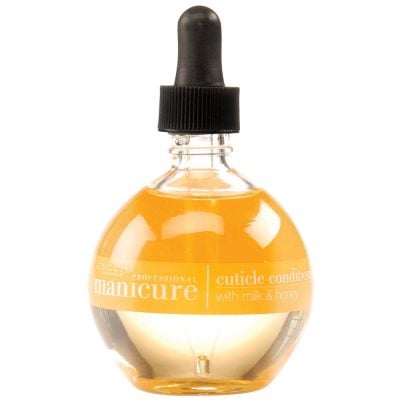 Cuccio Naturalé Milk & Honey Cuticle Revitalizing Oil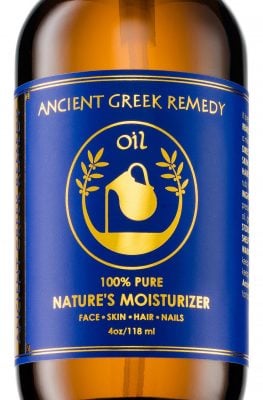 Ancient Greek Remedy Nature's Moisturizer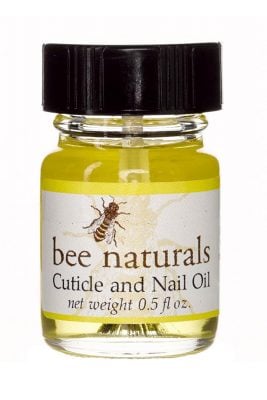 Bee Natural Best Cuticle Oil
Previous
Next
If your cuticles are rough these days, you're not alone. Everything from stress, frequent hand washing, manual labor, and more can cause cuticle damage. And while keeping your hands clean is essential for good health and hygiene, it can really take a toll on your hands.
Mangled cuticles don't only look bad, they can also be really painful, letting dirt and bacteria into your skin and even become infected. While your nails may get a lot of attention, it's even more important to take care of that sensitive skin around them. That's where cuticle oils come into play.
What Is Cuticle Oil?
It's not a hand cream or nail treatment, so what exactly is cuticle oil? Cuticle oil is a concentrated moisturizer made specifically for your cuticles. It contains nourishing plant-based oils to soothe and heal that sensitive skin around your nails.
You may be wondering why you need cuticle oil. Wouldn't hand cream do the exact same thing? Hand cream is a great defense against chapped and cracked skin on your hands, but it may not be quite enough for your cuticles. That skin is especially delicate and prone to tearing. Giving it an extra soothing boost can really make a difference in the health and growth of your nails. It can also protect you from torn skin and fungal infection.
Types of Cuticle Oil
Even though cuticle oils are, well, oil-based, they can still come in a few different forms. Here are the styles of cuticle oil we review on our list.
Liquid
This is the most common form of cuticle oil. It doesn't need any stabilizers or waxes added when left in its liquid form. This style often has the simplest ingredients list as a result. Liquid cuticle oils will often come in a small bottle that will have a dropper or brush attached to the lid for application.
Some liquid options will come in an applicator pen. This is the most convenient form of liquid cuticle oil. The pens will have a twist feature to push the oil up and a brush on the end to apply it to the nail.
Solid
There are also a few solid forms of cuticle oil on the market that may be a good choice if you find liquids to be messy or inconvenient. Solids that are waxier can also provide an extra layer of protection to keep your cuticles from drying out as quickly when exposed to the elements.
Creams
Somewhere between a solid cuticle oil and a liquid one is a cream option. A cuticle oil cream feels similar to hand lotion but provides more concentrated nourishment. Some people prefer the way it feels on their skin since it won't feel oily or waxy the way liquid or solid options might.
Here are the ten best cuticle oils we've found on the market. Along with rating them, we'll break down all the important product details you need to know.
Top 10 Best Cuticle Oils 2020
Having the Best Cuticle Oil Experience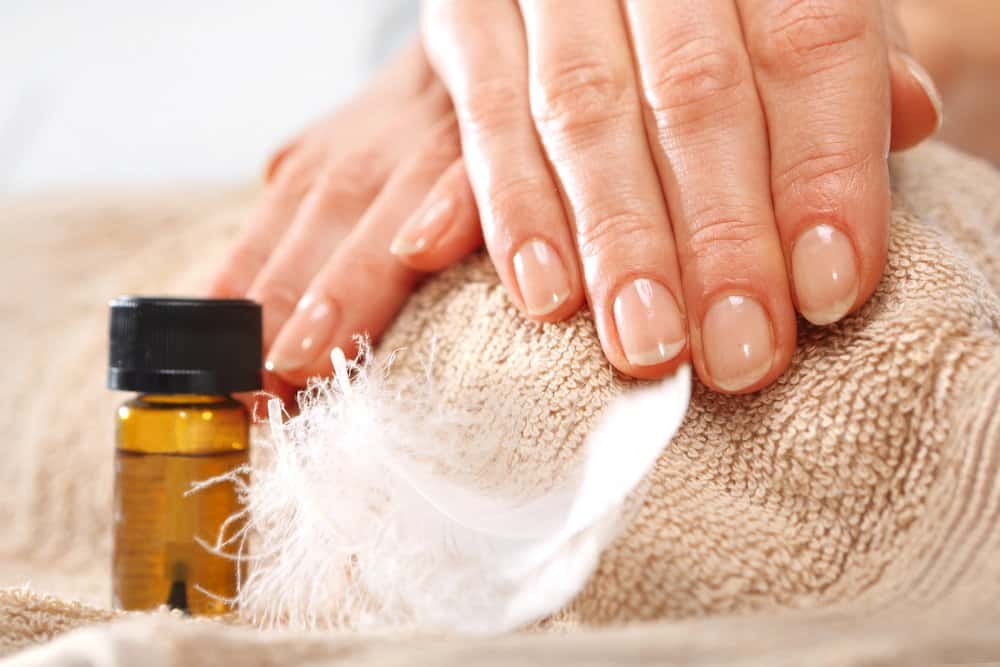 Everyone's needs are different and people will respond differently to certain ingredients. The first step is to be educated about your own health and the products you use. This section is meant to help answer your questions about cuticle oils so that you can choose the one that is right for you.
How Often Should You Use Cuticle Oil?
You can use cuticle oil as a preventative measure daily or you can introduce it after you've had some issues. Some people may only use it seasonally if they experience dryness in the winter, but have humid summer weather.
The best time to apply it is right after you wash and dry your hands. Before spending time outside and exposed to the elements, it's also a good idea to put some on. Rubbing a little cuticle oil into your skin as part of your nighttime routine is also recommended to help your body repair any jagged skin while you sleep, products made with essential oils can help contribute to a calming nighttime, self-care routine.
If your skin is already in relatively good condition, you may only apply it once or twice a day just for maintenance. But if you're experiencing a lot of dryness and cracking, then you may want to bring it with you for multiple applications throughout the day.
What Are the Best Oils to Use on Your Cuticles?
All of the cuticle oils on our list are blends that include various vegetable oils, but the recipes vary. Choosing the best oil for you will largely be based on personal preferences. But here are a few of the most common oils you'll see.
Safflower and Sunflower
These two oils are often used together in cuticle oils. They are inexpensive carrier oils that blend well, which makes them attractive to many manufacturers. Lightweight and easy to absorb, they offer a few good perks. Sunflower oil is non-comedogenic, meaning it won't clog your pores. Safflower oil is antioxidant-rich and can help reduce redness and inflammation.
Olive Oil
Not just delicious in salads, olive oil is also a great moisturizer for the skin. It's vitamin and antioxidant-rich as well as being deeply hydrating. For many with dry, sensitive skin, olive oil can improve both texture and appearance.
Jojoba Oil
While technically jojoba oil is a wax, it's used as an oil in many recipes. Jojoba is special because it mimics your skin's natural oils, making it a great way to bring balance to dried-out skin. It's also a natural source of vitamin E and can protect your skin from further moisture loss.
Grapeseed Oil
Grapeseed oil has a dryer feeling than most oils. It absorbs quickly and doesn't leave a heavy residue behind. It is a natural source of vitamin E and omega-6 fatty acids. Studies have shown that grapeseed oil can also help your skin increase its natural collagen production.
Plant Butters
Plant butters are a richer form of oil often found in the seed of a plant. Cocoa butter and mango seed butter appear in products on our list for very good reason. They are both very high in fatty acids, vitamins, and antioxidants. They also have a creamy texture that helps them penetrate the skin. For skin that needs deep, penetrating hydration, a plant butter is a great choice.
Can Cuticle Oil Make Your Nails Longer?
Healthy nails start with healthy cuticles. While your own genetics play a role in determining the length and quality of the nails you can grow, a cuticle oil can help you grow better nails.
Keeping your cuticles clean and well-nourished will help prevent fungal infections and make sure that your body isn't focusing on healing torn skin. It can then put those resources toward growing healthier nails. With a healthy cuticle, the nails you grow will be less dry and prone to cracking. Even the act of massaging cuticle oil into your skin can increase circulation to the area, which can help encourage growth.
Some oils can help soften thick cuticles as well. This makes it easier to push back the skin, revealing more of your nail and giving them a longer appearance. If there are no jagged edges, you're also less likely to bite your cuticle and nails, potentially helping you break a bad and unhygienic habit.
Keep Your Hands Looking Good
Our hands do so much for us, but sometimes we might forget to give them the care that they need until something goes wrong. Choosing and using a cuticle oil is only a part of keeping your hands looking and feeling their best. But you don't need to get a manicure every week to take care of your hands. There are a few simple habits you can practice from home.
You may need to use a lotion or hand cream daily or seasonally depending on your skin and climate. On cold, windy days, you might choose to protect your hands with a thick pair of windproof gloves as well. Regularly trimming your cuticles and your nails can also keep them healthier. For tips on how to make your nails stronger, check out this article on nail strength and health.
Hopefully, this guide has helped you figure out how best to care for your cuticles. They really are an essential, but often overlooked part of nail and hand care.