Top Picks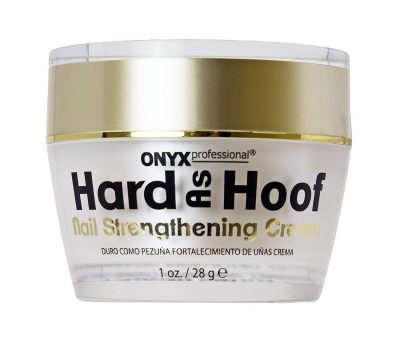 Hard as Hoof Nail Strengthening Cream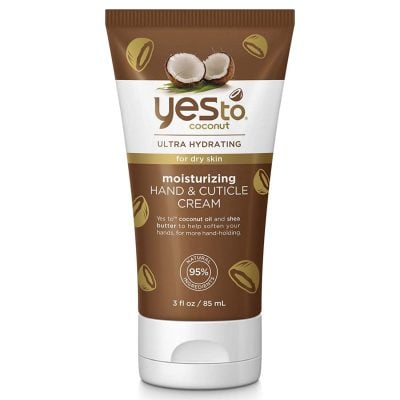 Yes to Coconut Hand and Cuticle Cream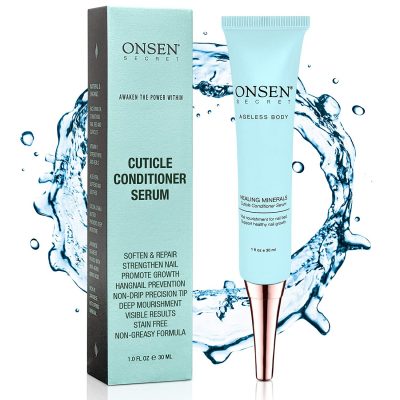 Onsen Japanese Cuticle Cream
Previous
Next
Cuticles are a small, but important, part of your nails' wellbeing. When healthy and moisturized, they're virtually unnoticeable as you go about your day. But when your cuticles become dry or damaged, even the smallest movements can make you uncomfortable.
The best way to fully hydrate and maximize the health of your cuticles is to invest in a cuticle cream.
A cuticle cream will hydrate your sensitive cuticle skin and get to work repairing any damage you may have, making it a great addition to anyone's nail care routine.
Whether you're looking to strengthen your nails, hydrate your cuticles between manicures, or heal hangnails, there's a cuticle cream out there just for you. To help you make your decision, we've gathered a list of the top 10 cuticle creams on the market. Read on for our evaluation of each cream and find what works best for you.
What You Need to Know About Cuticle Cream
Before we dive into our top picks though, let's explore the vital info about cuticle cream that can help you decide which one is right for you.
Who Should Use Cuticle Cream?
Anyone can use cuticle cream! Both women and men will benefit from the regular use of cuticle cream, even if they have no damage to repair. Cuticle cream will keep nails hydrated and strong.
Cuticle cream is especially helpful for anyone who gets frequent manicures, performs manual labor, or frequently has their hands submerged in water (nails swell and become weak when continuously covered in water).
If you need help determining the health of your nails, check out our section on how to spot nail damage for more information.
Cuticle Oil vs Cuticle Cream
Though both products aim to moisturize cuticles, there are significant differences between the two.
One, of course, is an oil. This means it has a thinner sheen when applied and is typically more fluid than a cream. You can apply it directly to the cuticle and rub it lightly into your nail.
Cuticle oil is commonly made to be used in tandem with other nail care products, such as hand cream or nail polish, in order to protect the nail.
Conversely, cuticle cream is often used as a stand-alone product. It is designed primarily to boost hydration and heal dry cuticles, but there are several creams out there, like our best overall pick Hard as Hoof Nail Strengthening Cream, that offer benefits beyond cuticle moisturizing.
Cuticle creams are denser in texture than cuticle oil and have a greater variety of hydrating ingredients blended into them. They are best applied when massaged into the cuticle, nail, and surrounding skin.
What to Look for in a Cuticle Cream
Everything from ingredients, to price, to the added benefits of a cuticle cream should be factored into your decision. These things can vary greatly, so it's important to decide which factors matter most to you in order to get the greatest benefits out of your selected product.
Active Ingredients
Probably the most significant factor in choosing a cuticle cream, the active ingredients can set a great cream apart from a dud.
Look out for things such as shea butter, vitamin E, beeswax, and coconut oil. Each of these ingredients has a lot to offer in terms of hydration and skin health. We go into more depth on why these are good for you below in our cuticle cream ingredient breakdown.
There's an added bonus for the cream if it is free of sulfates, parabens, and artificial fragrances and dyes, which can irritate the skin with prolonged use.
Affordability
Affordability is important when it comes to finding the perfect cuticle cream. No one wants to have to dig into their rainy-day fund for the sake of a nail care purchase!
But sometimes a little splurge can be worth it for a truly great product. Our premium pick Onsen Japanese Cuticle Cream is a great example of a product that is worth the extra pennies.
Additional Benefits
Cuticle creams can offer a number of benefits besides just repairing cuticles. Many products also soothe hangnails and dry skin around the nail. Others can double as hand creams or nail strengtheners. Some, like Gena's Healthy Hoof Cream, can even do both.
You may also be interested in getting a cream that is certified cruelty free, like Yes to Coconut Hand and Cuticle Cream.
When choosing a cuticle cream, it is helpful to know what added benefits, if any, you are looking for in a product. This will help you narrow down the creams and select one that is perfectly fitted to your lifestyle.
Now that we've discussed what you should be looking out for in a cuticle cream, let's keep on moving to our list!
Top 10 Best Cuticle Creams 2021
Guide to Purchasing Cuticle Cream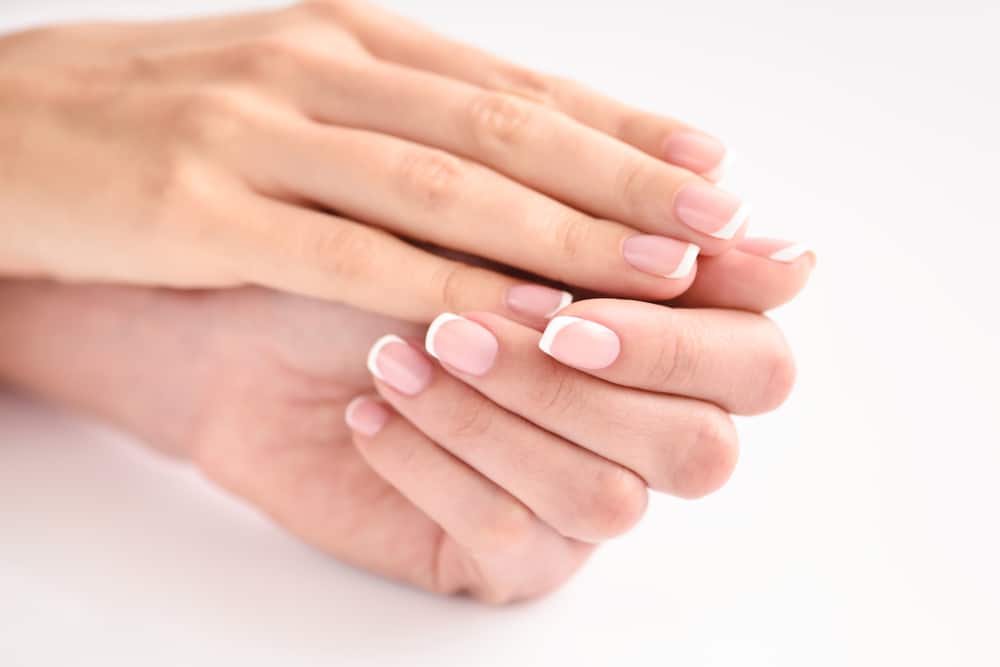 Still have questions about cuticle cream? Don't worry; we've got answers! Read on for everything you could want to know about cuticle cream, as well as how to care for your nails.
Why Should I Care About My Cuticles?
Your cuticles are the only thing standing between a you with nails and a you without nails.
Ok, that may be a slight exaggeration, but cuticles are very important when it comes to overall nail health.
Your cuticle is the thin layer of skin at the bottom edge of your fingers and toes. It protects the nail from bacteria as it grows out from the nail root.
It is a very sensitive area of skin and can easily become dried out or damaged. This, if left untreated, can lead to infection, which in turn can cause blisters, tenderness, or nail detachment (we warned you!).
It's important to take good care of your cuticles daily to prevent them from becoming damaged. If you are looking for a product suited to daily use, check out Onsen Japanese Cuticle Cream or Burt's Bees Lemon Butter Cuticle Cream.
What Causes Cuticle Damage?
Jobs that are harsh on hands like dishwashing, carpentry, or guitar playing are likely to dry out and damage cuticles. People who often work with their hands would benefit from Gena's Healthy Hoof Cream.
Additionally, cuticle damage can be caused by pulling off hangnails instead of trimming them, biting and picking at your nails or nail polish, and overuse of nail products like acrylics or acetone-based removers.

How to Spot Damage
It is pretty easy to tell when your cuticles and nails are becoming damaged. The skin around your nails will be dry, maybe even itchy. Your cuticles will appear cracked and as if they are pulling back from your nail. You may even start to develop hangnails.
More subtle signs of damage include weak nails, nails that break easily, or tenderness around the cuticles.
Should I Cut My Cuticles?
Cutting your cuticles is probably not a good idea, even if you are having a professional do it. After you have cut back your cuticle, there is more space for bacteria to come in contact with your nail root and cause an infection.
Most nail salons will argue that cutting the cuticles helps nail polish stay on longer, and while it may do that, the risk of infection makes it something you should consider avoiding altogether.
If you really need to move your cuticles off of your nail, try gently pushing them back and trimming them.
To do this, soften your cuticles in water before massaging in your favorite cuticle cream. Then, apply cuticle remover and gently push the cuticle back towards your skin with a cuticle pusher. Trim off any excess skin or hangnails you see, being careful to not cut the cuticle completely off.
The Benefits of Cuticle Cream
Cuticle cream has a number of benefits to offer your nails. When used consistently, your cuticles will stay hydrated and healthy looking year-round.
Nail Nourishment and Strengthening
As you moisturize your cuticles, you are also nourishing your nails. The ingredients in the cuticle cream will benefit your nails, providing them with the vitamins and hydration they need to grow out healthy.
Cuticle creams can also strengthen your nails. Many creams have added ingredients to support strong nails, so every time you use them, your cuticles and nails get a little bit more resilient.
Increased Blood Flow
The act of massaging cuticle cream into your fingers increases blood flow to the area. In turn, this increased blood flow helps to regenerate your skin cells and carry away any harmful waste products. This all adds up to give you fresher looking, faster growing cuticles and nails.
Skin Protection
Applying a cuticle cream will protect both your cuticles and the skin around it. It provides a barrier between your skin and the environment, keeping bacteria out and locking moisture in.
For a cuticle cream that is especially good at protection, look at OPI's ProSpa Protective Cream or Caudalie's Nourishing and Protective Cream.

Cuticle Cream Ingredient Breakdown
The ingredients below are some of the most popular cuticle cream additions. They can be found individually or blended together in creams across the market. Look out for them in your favorite products to understand the unique benefits each one offers to your cuticle health.
Vitamin E
Vitamin E is one of the most common ingredients when it comes to cuticle creams. It is an antioxidant that supports immune system function, cellular function, and overall skin health. Vitamin E can also help to reduce UV damage on your skin.
Vitamin A
Vitamin A speeds up healing and is responsible for that healthy glow hydrated skin often has. It is especially beneficial for the top two layers of your skin, making it perfect for moisturizing your sensitive cuticles.
Beeswax
Beeswax is anti-inflammatory. It's great for soothing skin and adding a protective layer between your skin and the environment, which helps keep out dirt and prevent damage in the long run.
Coconut Oil
With its antimicrobial properties and superior hydrating benefits, it's easy to see why coconut oil is the main ingredient in many different cuticle creams. It can help heal wounds and prevent bacteria from causing an infection in your cuticles.
Shea Butter
Another key cuticle cream ingredient, shea butter has high concentrations of fatty acids. This makes it perfect for softening and soothing damaged cuticles and skin.
Aloe Vera
You may have heard of using aloe vera for a sunburn, but did you know it can be used for your cuticles too? Aloe vera is naturally high in antioxidants and vitamins, and is very soothing to skin. It's perfect for returning damaged nails to a healthy state.
Castor Oil
Castor oil contains essential fatty acids, which help restore the skin's natural moisture balance. It is great for repairing severely dry skin and cuticles.
Jojoba Oil
Jojoba oil is easily absorbed into the skin. It sinks in and doesn't evaporate easily, which means it's perfect for long-lasting hydration.
Apricot Oil
A star ingredient in Sally Hansen's Cuticle Massage Cream, apricot oil exfoliates and moisturizes the skin, helping to eliminate patches of dry skin and hangnails.
Essential Oils
There are several different types of essential oils that can be added into cuticle cream. They can be used for either adding fragrance or for their health benefits. Some of the more popular choices are lavender, chamomile, tea tree, and peppermint oil.
If you're interested in a cream full of essential oils, check out Chamuel Tea Tree Oil Balm. It's got more than one of these oils added into its soothing blend.

Consider Avoiding These Ingredients
While regulated by the FDA and typically considered safe in small doses, the following ingredients have some drawbacks that may make you want to consider avoiding them in a cuticle cream.
Parabens
Parabens are synthetic compounds that are added to personal care products as a preservative. The main concern with parabens is that they could potentially disrupt the body's hormone cycle, which can lead to the possibility of developing cancer.
Sulfates
Sulfates are added into personal care products as a cleaning agent. They are very effective at getting rid of dirt and oils. The downside of this is that they can be very drying to your skin with continued use. This can be counterproductive in a cream meant to moisturize cuticles, so you may want to avoid sulfates in your cuticle cream.
Artificial Dyes and Fragrances
Both artificial dyes and fragrances have the potential to cause allergic reactions or irritate skin. If you are someone with especially sensitive skin, it may be better for you to avoid these ingredients.
How to Use Cuticle Cream
Generally, instructions for how to use your cuticle cream will be included when you purchase the product, though there are some things you can keep in mind that will help maximize the efficiency of your cream.
Consider Using Cuticle Cream at Night
You can do more than just sleep at night; you can moisturize your cuticles at the same time! Wearing cuticle cream to bed (under a pair of cotton gloves for best results) exposes your cuticles to several hours of uninterrupted hydration.
This can speed up recovery if you are trying to repair severe damage. It can also be a great part of a nightly routine for someone who forgets to apply cream throughout the day.
Badger Organic Cuticle Cream makes a great choice if you plan to use your cream overnight.
Be Consistent
If you want to repair your nails and cuticles, consistency is the key. Reapply your cream throughout the day or use it every night.
Onsen Japanese Cuticle Cream has an easy application tip if you want to carry your cream with you and apply it regularly.
Use Cuticle Cream in Between Manicures
Manicures, while looking fantastic, can be extremely drying on your cuticles and nails. If you are someone who gets manicures a lot, consider waiting several weeks between them to give your nails time to breathe. Use cuticle cream during this time.
If you want to take extra steps towards hydrated cuticles, use Hard as Hoof Nail Strengthening Cream while your manicure is still on. This product can be applied over nail polish (but not gel tips or acrylics) to keep you moisturized at all times.
Pro Tips for Healthy Nails and Cuticles
To help your nails and cuticles stay as healthy as possible, keep these tips in mind.
Be Proactive
Moisturize your cuticles often so you don't give skin dryness or damage a chance to occur.
Don't Ignore Nail Changes
Anything from nails becoming thinner to sudden dry skin can indicate nail damage. Begin a nail care regime or see a doctor to address these changes in your nails.
Give Time Between Manicures
Manicures can be extremely drying for your cuticles. Try to keep manicures and acrylic nail use to a minimum. If you can, wait a few weeks in between applications to give your nails time to breathe and be rehydrated with cuticle cream.
Use Products Without Harsh Ingredients
When caring for your cuticles and nails, always try to select products that are water-based, acetone and alcohol free, and free from harsh ingredients like sulfates and parabens. Doing this will give you a healthier nail overall.
Making Your Own Cuticle Cream
If you're a DIY fanatic or just plain love the idea of making your own cuticle cream, you're in luck. Cuticle cream is fairly easy to make at home, and can be more economical if you anticipate going through a lot of it.
Most of the ingredients you will need are available in beauty stores, pharmacies, and vitamin shops; you can personalize the cream to fit your specific skin type and cuticle needs.
To make your own cream, you will need a base material and a carrier oil. The base material should be something like shea butter or beeswax. You can pick from a variety of carrier oils like castor oil or coconut oil to add into the base material. Look back at our section on ingredient if you need help choosing what to use.
You can also select a fragrant oil (like citrus) to add in for scent or other essential oils that will bring health benefits to your cream.
Steps
Melt your base material into the heatproof bowl. Make sure it stays warm throughout the process so it doesn't begin to resolidify as you are adding the other ingredients.
Add in your carrier oil and stir, making sure they are well blended.
Add in your optional fragrance and essential oils.
Transfer mixture to a pot or mason jar and wait for it to return to room temperature.
Moisturize those cuticles!
Check out this article for pictures to help you through the process.
Takeaways
For many people, cuticles are out of sight and out of mind. However, cuticles play an important part in your nail's overall health and appearance, and you want to make sure to take care of them accordingly. Diligently use cuticle cream to hydrate your cuticles, prevent damage, and build stronger nails.
We hope that this list makes your decision of which cuticle cream to purchase easier, and that you now have a better understanding of which cream best fits your lifestyle. Happy hydrating!