Ever wondered if you could pull off the glamorous highlights of your favorite celebrities? All the A-listers are going for the classic balayage and the chic ombré hair. Traditional highlights are a thing of the past and it's time for you to know all about balayage vs. ombré hairstyles!
What Is Balayage?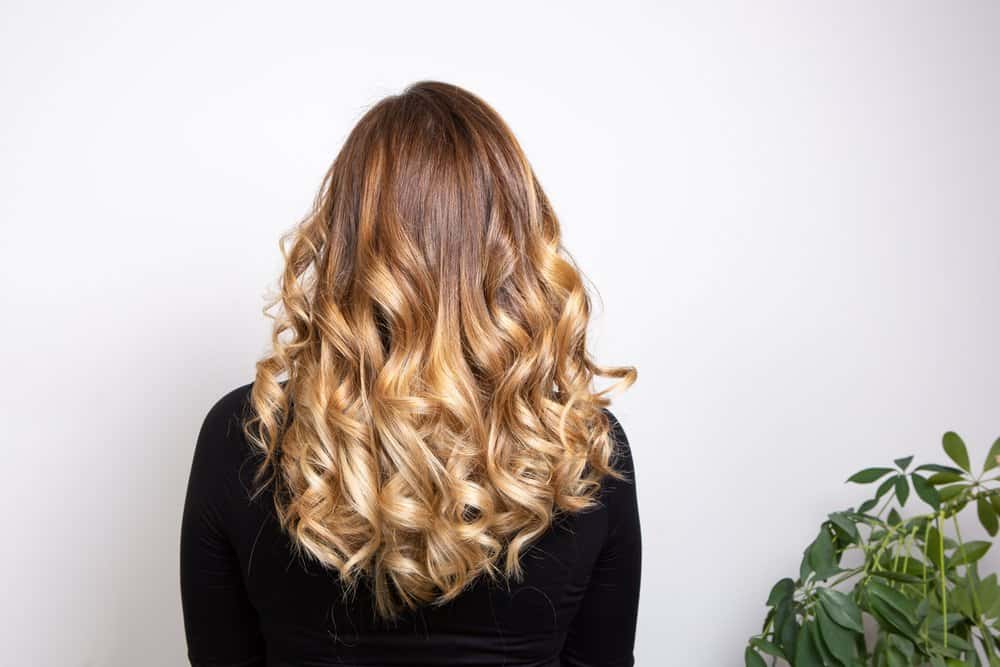 Balayage is a hair coloring technique that involves a free-hand style of applying highlights or a hair color. It's actually a French word that means 'sweeping', which conveniently describes the method of painting gradients on the hair.
The dye or bleach is usually applied first near the roots, then you 'sweep' it toward the ends of the hair, achieving a natural-looking gradient. The color becomes more concentrated at the ends compared to the roots, allowing softer regrowth lines. They become less noticeable and can blend well with the rest of your hair. This can help you lessen your salon visits for any touch-ups!
Unlike traditional highlights, balayage does not use foil to lighten the hair. Colorists simply brush over the bleach on the strands to create more toned-down streaks. The final look is a popular choice for women who want to rock bright or beachy locks without the harsh contrast of regular highlights.
Celebs With Iconic Balayage Looks
Jennifer Aniston, Heidi Klum, Jessica Biel, Khloe Kardashian, and Margot Robbie.
What Is Ombré?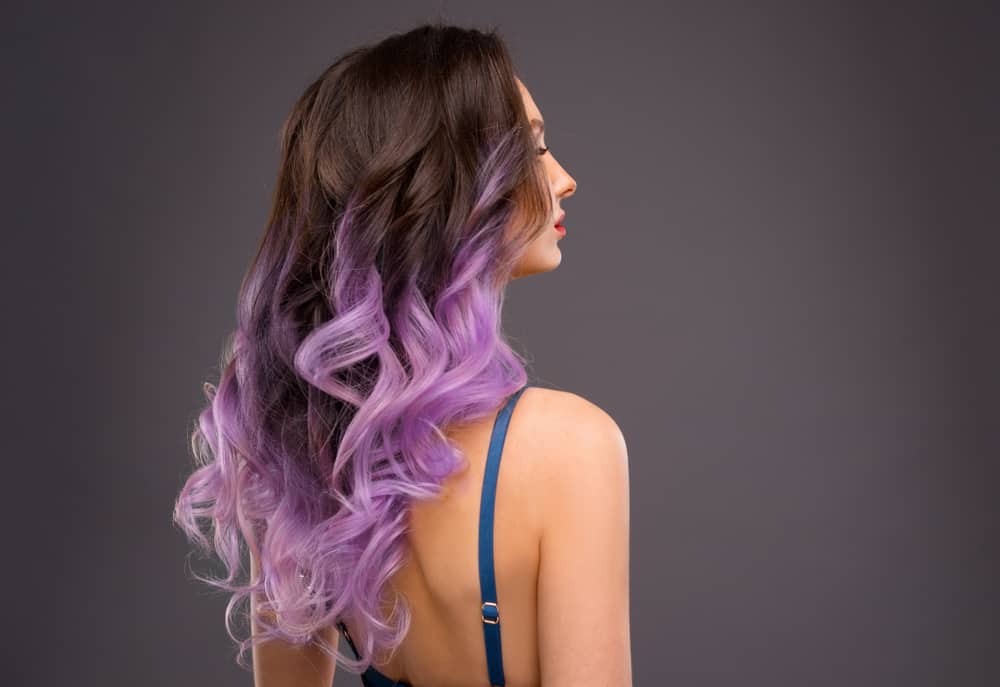 Ombré is a type of hair color that produces a two-tone effect, showing a transition of dark to light shades. There is a distinct separation of colors between the roots and the ends of the hair, done with a horizontal gradient.
Just like the balayage, the ombré style can be achieved through a hand-painting technique. The dye is usually applied from the midshaft of the hair (although it can begin anywhere on your hair besides your roots) down to the ends where the color is a lot more saturated.
When it comes to balayage vs. ombré hairstyles, the latter is a lot more versatile and easier to achieve. You don't have to go for bleach or lighter colors with ombré; you can experiment with other shades. It's also a breeze to maintain, especially if you will stick to your natural hair color at the top. Grow-out is impossible to detect and the ombré will remain seamless.
Celebs With Ionic Ombré Hair
Billie Eilish, Ariana Grande, Lauren Conrad, Kate Beckinsale, and Drew Barrymore.
What's the Difference Between Balayange and Ombré?
Since both looks feature a transition of colors, balayage vs. ombré hairstyles can sometimes be tricky to distinguish from each other. However, they already differ based on definitions. Balayage is a technique, while ombré is a gradient. The former isn't actually a hair color, but rather a method for to achieve an ombré-like effect.
Moreover, balayage is applied on the hair vertically using smaller sections. Ombré is best known for styles with solid, horizontal gradients. The natural hair color is usually retained from the roots to the midshaft, whereas a balayage covers almost the entire strand.
Ombré hair can also be done with foil, especially if you want the lower part of your hair to be much lighter. On the other hand, balayage is known to produce softer streaks that cannot be achieved with the use of foil. There are instances when colorists use the foilyage technique if they prefer a more vibrant hue for highlights. They do the same sweeping motion on the strands, then wrap them with foil to amplify the heat required for a lighter color.
Balayage vs. Ombré Hairstyles: Which Is Better for You?
If you love the look of sun-kissed tresses, balayage is the one for you. It offers a multi-dimensional vibe to your hair, thanks to the natural gradient of the highlights. It's also a great way to see how your hair looks like when lightened all over. It can act as a test run before you decide to commit to a full blonde!
However, if you're after a chic style that won't be a hassle to maintain, ombré is the better choice. You don't have to worry about the upkeep because the regrowth won't be visible. The color won't be sacrificed even if your hair becomes longer.
Ombré also allows you to be more creative with your hairstyles. You don't necessarily have to stick to your natural hair color; you can use two different colors for a fun two-tone look. Reverse ombré is also a thing where you apply color on the roots to the middle, rather than the bottom half of your hair!
Keep in mind that hair length also matters when choosing between these two techniques. Generally speaking, ombré works best on longer hair, while balayage can work on any length.
It all boils down to preference when deciding on balayage vs. ombré hairstyles. You need to consider the look you are aiming for and your dedication to maintain it. Both of them might be easier to preserve than a full dye job, but they definitely have different requirements to make them last.
How to Make Your Hair Color Last
Once you've decided on which style to go for, you need to know how to take care of your new hair color. Here are some tips on how to make your 'do last!
Use a Nourishing Conditioner to Keep Your Hair Soft
Any time you have bleach or dye applied to your mane, you run the risk of drying out your hair. A nourishing, moisturizing conditioner can help repair this damage.
Develop a Good Conditioning Routine
Don't put all your focus on the dyed or bleached parts of your hair. To keep all of your hair as healthy as possible, your roots also need a consistent conditioning treatment.
Look for a Color-Safe Hair Mask
Whether you have dyed hair or not, incorporating a hair mask into your hair care routine is a must. This can help make your tresses shinier and can also help reduce breakage.
Always Use Heat Protectant Sprays
Having balayage hair gives you the opportunity to try out many curly and wavy hairstyles. Before you use that curling wand, make sure to use a heat protectant spray to avoid any damage to your hair color.
Use Purple Shampoo or Toner to Counter Any Brassiness
If you've bleached your hair, the yellow tones can develop into unflattering shades of orange over time. Purple shampoo can lift this brassiness, but make sure not to leave it on for too long or you might end up with lavender locks! Another way to help reduce brassiness is by using a toner on your hair. There are some hair toner products you can try at home, but it's always better to go for a professional toning.
Wash Your Hair With Cold Water
Showering with hot water might make your follicles softer once the cuticles start to open. Cold water can keep the cuticles closed to avoid any possible color fading and hair loss.
Go to the Salon Regularly for a Trim
As your hair grows longer, the ombré can start to look dull. Having a trim can spice up your 'do and can help you control how your ombré will look like before you decide to chop it off.
Other Hair Coloring Techniques You Can Try
Do neither traditional balayage nor ombré techniques seem exactly right for you? Consider these other similar techniques to get the hair of your dreams.
1. Dip-Dye
Dip-dye hair used to be considered as the "wrong way" to do the ombré effect because of the harsh lines, but the look became stylish over time. There is a solid two-tone style with no seamless blend. This is the perfect hair coloring technique you should try if you like experimenting with crazy colors and shades.
2. Sombré
Sombré means "soft ombré" and it's a lot more natural-looking than the gradients you are accustomed to. It uses a color that is only a few shades lighter than your original hair to create a mild transition. It can belong anywhere in balayage vs. ombré hairstyles because of the subtle highlights you can achieve.
3. Color Melt
Color Melt is another technique that incorporates soft lines to create the 'melting' effect. The color is matched flawlessly with the roots and highlights, making it difficult to determine where the color starts and ends.
4. Babylights
Babylights are the best highlights for those with finer hair. It can be achieved by coloring thin pieces of hair and using foil to create lighter streaks. It looks quite similar to a balayage, but it's much more subtle. If you want a dye job that's less dramatic but still looks cute, babylights would definitely suit you.
Balaybe or Ombré: Choose What's Right for You
Now that you know everything you need to consider for your next hair transformation, it's time for you to decide! Just make sure that you are fully prepared for what to expect. It's also important to communicate properly with your colorist on what you want for your hair. You definitely do not want to walk out of the salon with a mane you never asked for!