We all want luscious, healthy-looking hair like the models in a hair commercial. Many beauty bloggers are raving about the benefits of the common product Vaseline for hair growth, so we decided to do some investigating to see if it truly works and if it's a good idea to do in the first place.
Vaseline is definitely a beauty hack staple, specifically with makeup, so much so that most of our grandmothers have used it and recommended it, but we wanted to see how it works for a different purpose: hair. Read on to learn our insider tips on using Vaseline for hair as well as some common mistakes to avoid
Vaseline: Is It Safe to Use on Hair?
Since Vaseline is actually a mixture of mineral oils, petroleum oils, and natural waxes, the compound is safe to use on hair as long as it is not applied directly to the base of the scalp. Just as you don't want to use conditioner directly on the base of the scalp because it can clog hair follicles, you also don't want to use any kind of petroleum-based wax in that area. Practically all conditioners contain a wax to aid with product texture that can clog hair follicles. With continued use this causes hair strand death and thinning hair. No one wants that!
While there is a lot of hype online of people claiming that Vaseline is making their hair grow longer, we would advise against putting Vaseline directly onto the scalp because you never want to risk having wax clog your hair follicles. There have been many lawsuits against hair product manufacturers for creating products containing waxes that inadvertently cause hair loss.
Vaseline-Based Hair Hacks
There are dozens of uses in the beauty world for Vaseline, but these are some of our favorite hacks when using petroleum jelly on hair.
1.  Taming Flyaways and Frizz
Get a dime-sized amount of Vaseline, rub it between your hands and then on your hair, avoiding the scalp region, applying a light coating to the full length of your hair. This will create a nice shield of protection for your hair and tame unwanted flyaways and frizz.
2. Protecting Skin From Hair Dye
Take a dollop of Vaseline and coat the areas of the skin that you do not want hair dye to stain. This will protect areas peripheral to your hair from unwanted staining.
3. Protecting Ends From Damage
Hair strands require hydration to prevent breakage and split ends. Using a dime-sized amount of Vaseline to coat your ends will lock in hair strand moisture and keep ends from splitting or drying out.
4.   Keeping Eyebrow Hairs in Place
Using a cotton swab with a dab of Vaseline, brush your eyebrow hairs to keep rebellious hairs in place.
5.  No Mascara, No Problem
Say you've run out of mascara or just want to go with a more natural look, simply use a clean mascara brush with some Vaseline and apply for a shiny and sleek lash look. In a bind, if you don't have a clean mascara brush, use a Q-tip for application. Be careful not to over-apply.
6.  Hair Styling Gel
When the bottle of styling gel is low and you have a meeting to get to in half an hour, you'll want to reach into your cabinet and pull out the trusty Vaseline. A dollop will protect your hair from heat damage while helping hold your style. Take a dime-sized amount and distribute it evenly across your hair, avoiding the roots. Some people like to spritz their hair with water first (using a spray bottle) before applying Vaseline, so experiment to see what works best for your hair
7.  Hair Mask
If you don't have a hair mask on or hand or you just can't find an option that works with your hair, you can always rely on Vaseline to lock in hair moisture and deliver extra softness. Put on an old t-shirt and mix an equal amount (one tablespoon) of Vaseline, coconut oil, aloe vera, and vitamin E. Apply this mixture to your hair, avoiding the roots. Put your hair up in a bun, get a hair cap ready, and prepare to get luscious hair when you wake up from your beauty rest. To wash the mixture out, use a gentle shampoo and wash your hair twice. Vaseline can be pretty sticky, so don't be afraid to add a teaspoon of baking soda to your shampoo if needed. You won't need to use any conditioner in the first few washes after treatment. Enjoy the softness from the Vaseline!


Vaseline and Lice Removal
While some sources say that you can use Vaseline to remove lice from hair, we prefer a mixture of apple cider vinegar with essential oils. Mix water and vinegar using a 1:2 dilution (half water, half apple cider vinegar) and a blend of antimicrobial essential oils such as eucalyptus, peppermint, and lavender.
Wash your hair, and then comb out any remaining lice nits. The reason it's best not to use Vaseline in this situation is again because getting waxes near hair follicles can result in hair loss so it's best to play it safe. Otherwise, there are both conventional and natural lice-removers on the market.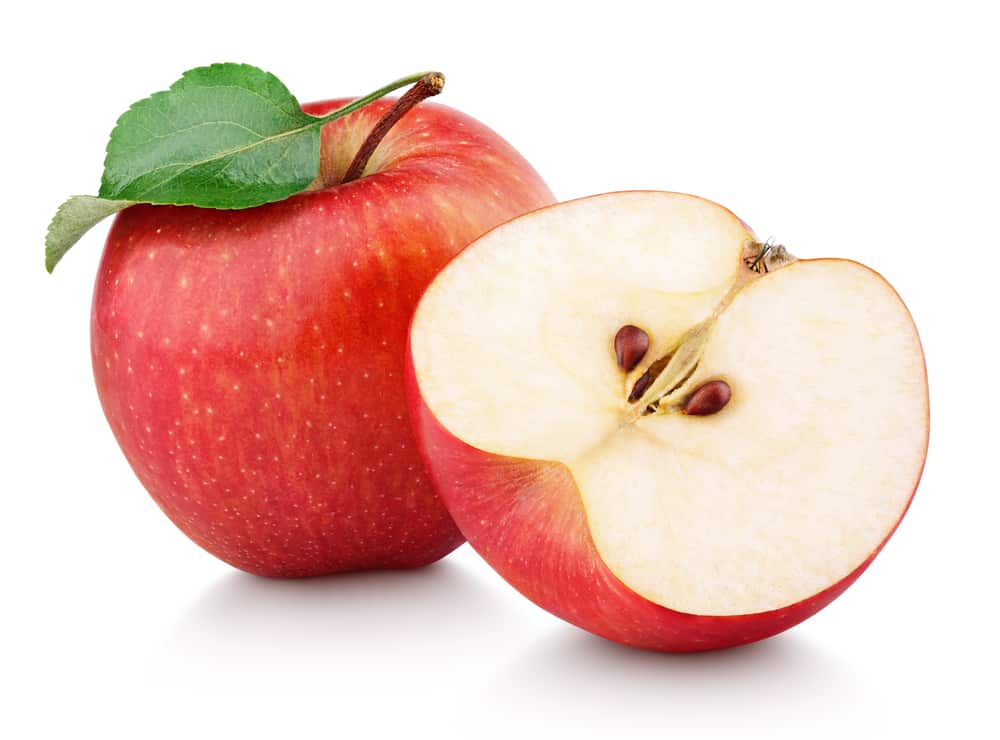 Diet for Healthy Hair
Along with using topicals for strengthening hair and achieving your #hairgoals, good nutrition can go a long way. You'll want to aim for getting 0.8 grams of protein per pound of body weight, plus eat a colorful array of vegetables with your meals to get your vitamins and minerals. It can also be beneficial to take a well-formulated vitamin supplement and a biotin and keratin hair supplement.
The herbal Ayurvedic adaptogen, ashwagandha, can be taken daily to help prevent hair loss and mitigate unwanted stress levels (prolonged periods of stress can lead to hair loss). Adaptogens are plants that help regulate your hormonal levels both upward and downward to restore balance in the body. Use these tips plus the occasional Vaseline trick, and you'll have the flowing locks you dreamed of in no time.
Hair Growth
If you're looking for a trick to stimulate hair growth, try using castor oil directly on the scalp for safe and improved volume. With this hack, simply take castor oil and rub it directly onto the scalp. You can mix peppermint and sandalwood essential oils with the oil as they also have properties that enhance hair growth.
Let this mixture rest on your scalp overnight as you wear a shower cap while you sleep and wash it out with a gentle shampoo in the morning. We recommend a natural brand with burdock and horsetail, such as the 100% Pure brand shampoo. These herbs promote hair growth and you can wear them as a mask in the shower while you wash the rest of your body.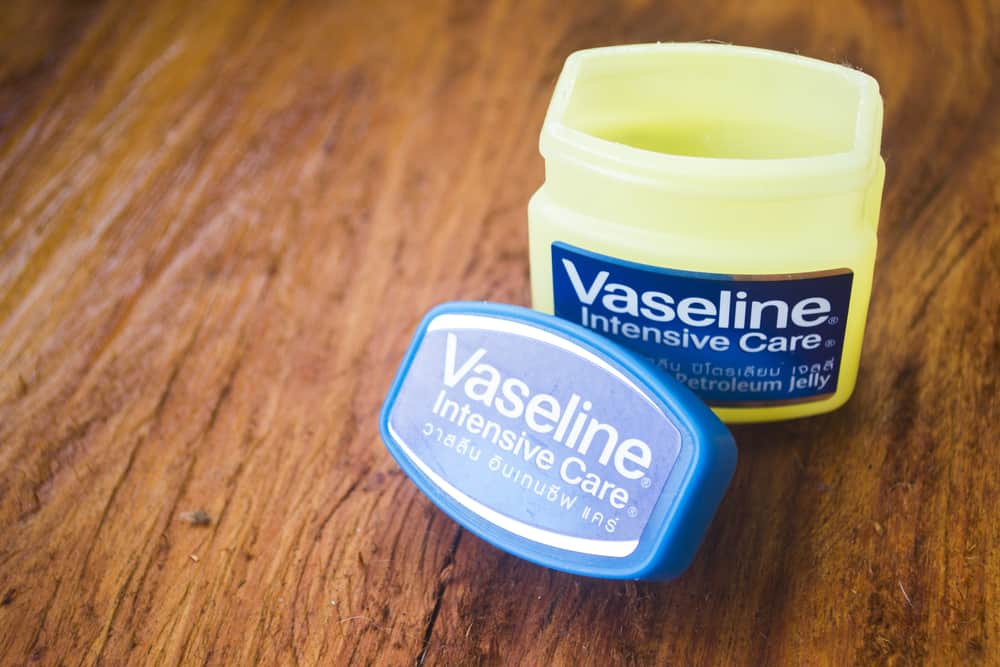 Some Background on Vaseline
Vaseline, the trade name for the generic product 'petroleum jelly,' was initially invented in 1872 as a byproduct of petroleum oil refinement. Robert Chesebrough discovered that oil workers were using the jelly to help heal open cuts, scrapes, and burns. He decided to commercialize the product by packaging it and selling it under the trade name Vaseline.
Over the years, it has also become a popular beauty staple, pulling off frequent beauty miracles. It allows fragrances to last longer (simply apply Vaseline on the skin before your perfume of choice), a moisturizer when you're out of your favorite skin cream, or for preventing nail polish from getting on your skin while painting your nails.  You can learn more about the history of Vaseline on the Unilever website.
Hair Hacks for All!
Whether it's softer hair you're looking for or just some TLC for your scrapes and minor burns, Vaseline is a household hero here to stay. It's scentless and can safely be used for hair as long as it is not applied to the roots. It will protect hair from breakage and dryness, all while providing a silky finish. We love it for sealing split and damaged ends, removing makeup completely, and even a lip gloss and chapstick combo. How will you make vaseline work for you?