Since the 1970s, Victoria's Secret has been serving up sexy undergarments and lingerie. Their bold marketing and youthful styles have made them a mall staple across the United States. This lingerie store has expanded over the years to include relaxed and playful lounge and casual wear, swimwear, cosmetics, and more.
For many women, Victoria's Secret was the place where they did their first lingerie shopping. There was a thrill to combing through racks of bras in fun colors and picking through tables of lacey underwear. Unfortunately, as we grow up, we may find that Victoria's Secret doesn't have everything we're looking for.
But that doesn't mean that you're stuck with boring granny panties. In this guide, we'll show you 7 stores that give you the playful and sexy vibes you loved at Victoria's Secret, each with their own unique twist. Many of them have their own special features that distinguish them from VS like sustainable production, size inclusivity, and unique designs.
Cute and Casual Loungewear and Bralette
In 2006, the casual clothing brand American Eagle branched out to create a new line dedicated to lingerie and loungewear for young women. Similar to Victoria's Secret's Pink line, Aerie is geared toward girls in their teens and early twenties, but they've gradually expanded to target any shoppers who like a more relaxed look.
Aerie sells comfortable oversized sweats and cute pajama sets, and a full like of pretty bralettes and underwear. Rather than focusing on more overtly sexy styles and extreme pushup bras, they go for a more laid back aesthetic. Pretty but comfortable looks are key. While they still have plenty of feminine styles, their more sporty, tomboy options make them a great option if you want cute underwear, but lace isn't your preference.
Prices and Sizing
Just like VS, Aerie has frequent sales and deals. Most of their loungewear and bras are under $50, and panties start around $10. Along with sales, they also often have bundling deals if you buy multiple pairs of underwear.
Overall, Aerie has cultivated a more inclusive reputation than Victoria's Secret. Their campaigns feature models of different races, body types, and even models using mobility aids, helping shoppers get a better sense of what this clothing will look like on them.
For a mall shop geared toward younger shoppers, their size range is pretty decent. Bras typically go up to about a 40DD, which includes bralettes. Panties and loungewear go up to an 18/20.
A Great Fit for Every Body
Being able to accurately find your bra size is essential to getting the most comfortable and supportive bra. Many women had their first bra fitting at Victoria's Secret by a handy employee with a measuring tape. But Cuup offers a way to find your size at home by walking you through how to measure yourself, helping you compare sizes across brands, and even matching you with a "Fit Therapist" if needed.
Their bras offer a simpler take on sexiness if you're a little tired of padding and lace. By paring all that back, they offer a very adult style with clean lines and light support that doesn't attempt to alter your natural shape too much. Sexy sheer cups and microfiber fabrics help you enjoy the lightest, most breathable bra you've ever worn, and flexible underwires move with you throughout the day. Minimalism never looked so chic or felt so nice.
Pricing and Sizing
Cuup offers bras with some high-end materials and design features, which is somewhat reflected in the price, but overall they are still more affordable than most designer brands out there, costing about the same as the higher end of VS's line. Their bras are typically under $70 and their minimalist panties are $18, with bundling deals available.
Their bras have a band size ranging from 30 to 38 inches, with cups from A through H, and you can mix and match however you need: sizes normally impossible to find on the shelf like 30H or 38A are available from Cuup. If you have a very wide rib cage, they might not be able to accommodate you, but anyone with a band size of 38 or under should be able to find a good fit.
High-End Luxury Lingerie
If you're looking to level up your lingerie game to something truly luxe, French brand Carine Gilson is the grown-up lingerie store of your dreams. Like Victoria's Secret, they have lovely nightgowns, robes, and separates decorated with feminine lace details along with a line of beachwear and apparel.
Unlike VS, Carine Gilson is distinctly high end. Their apparel line is all evening wear, not casual sweats and tees. Their designs are also distinctly upmarket and classic, not trendy pieces made to be discarded after a season or two. These are investments made to stay in your wardrobe for years, and that is reflected in the quality of their materials and their prices. Real silk satin and velvet are trimmed in handwoven French lace on their lingerie. Light and effortlessly sexy art deco and old Hollywood inspired looks make up the majority of their collection.
Prices and Sizing
This French atelier is absolutely a luxury brand and that is clear in their pricing. Everything is priced in Euros and runs from around $125 USD for panties up to $2500 for some of their more luxe kimonos and nightwear. They also offer a made to order service where the atelier will customize any of their designs to your specified size and color. Of course, this service will come with an additional fee, but for well-made lingerie that will last you for years, this is the ultimate way to treat yourself.
Their ready-made line is somewhat limited in sizing, with most items ranging from small to large, or by their size chart, US 6 to 12. Some items are offered up to a US 16, but if you're very petite or plus size, you may need to take advantage of their customization service.
Ethical and Beautiful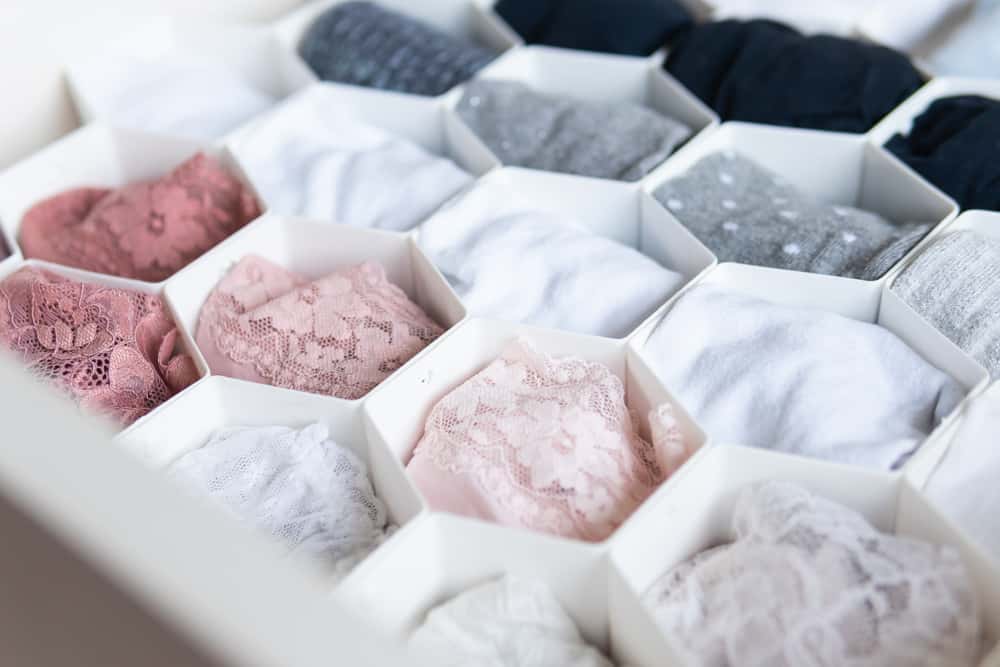 Like VS, Araks offers a variety of underwear separates, bodysuits, and sleepwear in bright, fun colors. Their line focuses on comfortable items with light support, such as bralettes and slips. Whether you want something simple and understated in a neutral color, subtly edged with lace or you want a bralette in bold neon all-over floral lace, you'll find an option here.
One of the most admirable things about this company is its commitment to sustainability. If you're looking to clean up your wardrobe and be a more conscientious consumer, Araks can help with your underwear drawer. High-quality products that will last for years are produced with low environmental impact, using organic cotton and recycled materials.
Prices and Sizes
Most of us are used to buying mass-produced clothing made with the cheapest possible labor and materials. Clothing used to be more expensive, and sustainable clothing brands tend to cost more than your average fast fashion options.
Arak comes in at a somewhat higher price point than Victoria's Secret but is still reasonable if you're looking to invest in your wardrobe and the environment. Panties start around $35, and their slips are their most expensive item at around $300.
So far, Arak's size offering is somewhat limited. Many sustainable brands only offer clothing in small sizes, which greatly reduces their client base, unfortunately. Currently, they offer underwear and other lingerie in sizes 0-12 (x-small to x-large), and bralettes range from a 32A to a 36C (x-small to large). As the brand grows, we hope their sizes expand so more people can build a sustainable wardrobe.
Sexy and Provocative
If you love the sexy boudoir-ready styles of Victoria's Secret, Fig Leaves may just be your new favorite for provocative looks. If you're looking for a new bodysuit and pushup bra options, check out their full line of super sexy looks. Color blocking, sheer panels, and lace details decorate their line. Lingerie with garter hooks and cutouts are ideal for a special romantic weekend with your partner, or just to wear under your business suit as a confidence-boosting little secret.
If you need more support for activities outside the bedroom, they also have a good range of sports bras as well suited to various bust sizes and activity levels. Like VS, they also have some more toned down nightwear for casual evenings at home. Nightshirts and cute pajama sets will keep you comfortable when you're lounging on the couch binging Netflix.
Prices and Sizes
Similar to Victoria's Secret, most of Fig Leaves' bras fall in the $30-$60 price range. Their bodysuits and pajamas skew a bit higher, priced from $50 to $100 for most things. Dig into the sale section of their site for deals discounted up to 90% on some select items.
Fig Leaves carries a few different brands along with their house brand, so the sizing can vary. Be sure to always check the size chart before you pull the trigger. For the most part, though their panties come in sizes 4 through 12, with a handful of options in sizes as small as 2 and as large as 26. Bras come in hard to find band sizes like 28-inch bands, up to 40 inches, with cup sizes from A through K.
Feminine Styles for Real Bodies
If you love beautifully feminine lingerie but can't stand feeling overly padded and pushed up, Lonely Label may be the right brand for you. Lonely offers bras and panties with really unique and eye-catching lace patterns.
Their main line is built around beauty and comfort that supports your body without trying to change or "improve it." They also offer a minimalist clothing line that has a 90s throwback feel. And, like VS, they sell a line of fragrance as well, albeit a little higher end than VS's candy-colored body sprays.
When it comes to their lingerie, stretch mesh and lace cups offer sexy sheerness with or without underwire support. Barely-there thongs are sold alongside ultra-high waist briefs. No matter your cut preference, they are all modern, sexy, and special.
The brand feels like it's designed for real women, based on how they want to look and feel in lingerie. It features models of various skin tones, ages, and even models with stretch marks, belly rolls, and semi-visible body hair.
Prices and Sizing
For the indie boutique feel of the brand, their prices are surprisingly moderate. Bras are in the $50 to $100 dollar range, depending on the style, with their camis (which are like longline bralettes) coming in at the high end of that. Their daywear pieces are more expensive, starting around $200 and going up to $500.
While the brand is admirable in the body diversity of their models, there are still some limits to the sizing of their actual line. Clothing is only available in sizes 6 to 16. Bras are available in band sizes 30 to 38, with cup options from A to GG, and underwear is available in sizes x-small to 2xl.
For Trendy Plus Size Options
Another mall staple, Torrid, is a retailer specializing in plus size clothing and lingerie that's youthful, trendy, and sexy. They started out as a younger alternative to stores like Lane Bryant and are noted for their denim line that features dozens of cuts and styles. All of their clothing is available in sizes 10 through 30, and the brand has expanded its intimates collection more and more online and in stores in the same size range.
Their lingerie collection is designed with the support that curvier women need without compromising on style. Modern and sexy looks similar to Victoria's Secret are available in bigger sizes with extra supportive touches like slightly wider straps and bands to better hold a heavier chest.
You can find anything from provocative pushups, to relaxed bralettes, to sturdy sports bras here. Underwear in several popular cuts comes in fun, colorful prints and feminine lace styles, many of them offering slightly more cheek coverage, so they are more comfortable for your curves. Sexy boudoir pieces and comfy pajamas round out their intimates collection
Prices and Sizes
Torrid has a similar price range as Victoria's Secret. Bras and bralettes generally cost between $30 and $60, with underwear costing $10 to $25. Frequent sales and "Haute Cash" rewards, as well as buying multiple panties at once, are money savers. Most of their clothing line is under $100, with some of their brand collaborations being on the higher end. Deals and special sales throughout the year can help you stock up on a budget.
Since this is a plus-size brand, they don't carry anything under size 10. However, their brand carries sizes as high as 30, and in their denim and other trousers there are petite and tall options. Their bras are available in sizes ranging from 36C all the way to 54DDD in certain styles, and panties go up to a 6xl.
Enjoy Lingerie Shopping, You Sexy Thing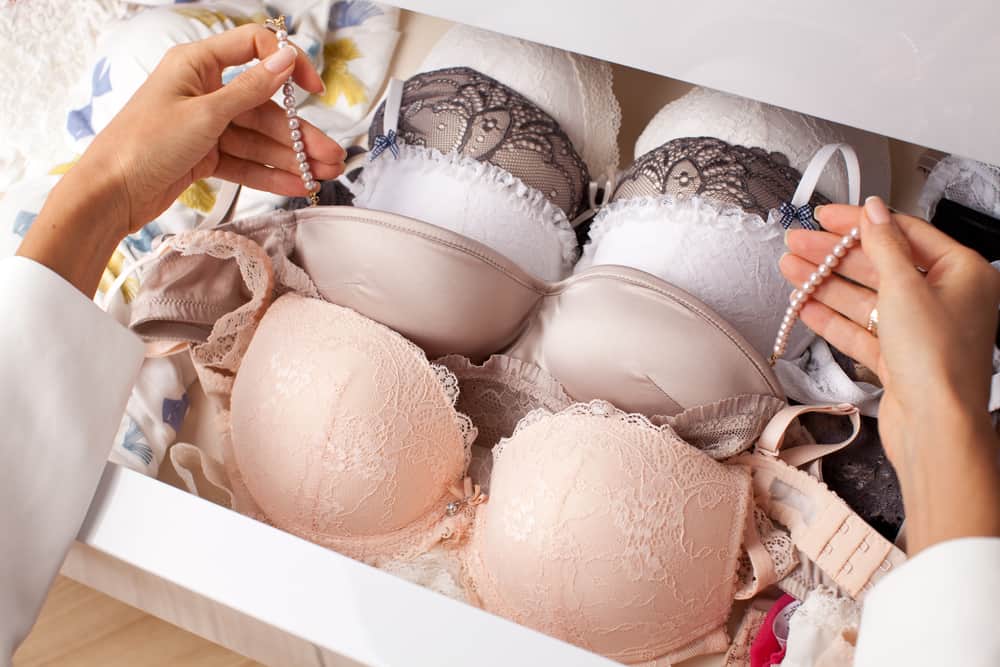 Most women have a special place in their hearts for Victoria's Secret because it's a store that lets you feel sexy and feminine without embarrassment. Maybe it's the first place where you experimented with choosing more grown-up underwear as a teen.
Of course, there are a million different ways to feel sexy and beautiful. Maybe now you're looking for more options or a slightly different definition of sexy than you find at Victoria's Secret. Whether you want something more casual or something utterly luxurious, there are options out there to help you find that exciting feeling VS gave you. And no matter your size, shape, or age, you deserve to feel great in what you wear.