Ivory Ella took social media by storm and became the it-brand for socially conscious fashion lovers. The company made waves by putting their mission at the forefront of their brand. 10% of their profits are donated to charitable causes, primarily Save the Elephants. Elephants also feature heavily in their designs as a nice reminder of the deeper purpose of the clothing.
While Ivory Ella has fun casual wear in bright tie-dye designs that are perfect for relaxing on the weekend or working and studying from home, you might want to expand to other brands that are also socially conscious, but perhaps give you more options for your wardrobe.
We've curated a collection of brands that are perfect for Ivory Ella lovers. Whether you want more options like their cute loungewear, or if you want sustainable options for your work and going-out life, we have some picks that you'll love.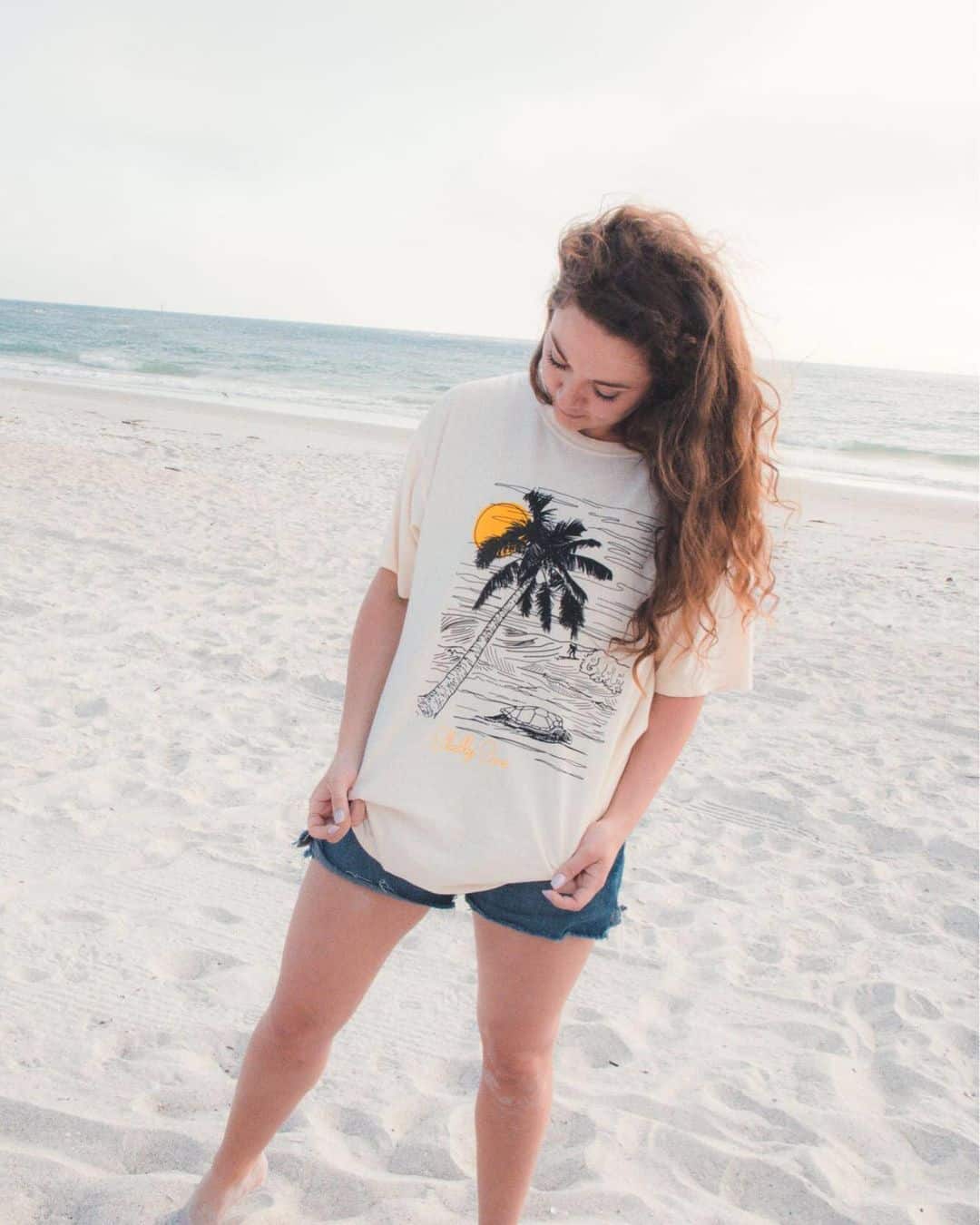 This brand is extremely similar to Ivory Ella with their chill, laidback styles, and direct donation model. Shelly Cove's focus is helping the sea turtles. Each order includes a turtle tracking number that lets you follow a particular turtle in the Karen Beasley Turtle Hospital as it recovers to be released back into the wild.
Besides turtles, Shelly Cove has donated funds to scholarship programs, food banks, and the Australian Red Cross to assist with wildfire relief, along with several other charities.
Like Ivory Ella, they let you wear your cause on your sleeve, or more accurately, your torso. Plenty of tee-shirts and hoodies from the brand feature cute turtle-themed art designs, and tie-dye makes an appearance in Shelly Cove styles as well.
While being very similar in style to Ivory Ella, Shelly Cove definitely goes for a slightly beachier vibe in their color palette and the art style of their designs. Elasticated waists and oversized silhouettes are designed for ultimate comfort. Many of their items are made from recycled materials, keeping trash out of the ocean and instead, turning it into something usable.
Prices and Sizes
Shelly Cove offers a fairly affordable way to support a good cause and look cute while doing it. Most of their tee-shirts are under $30 and lounge sets are under $100. Sizes are somewhat limited, only available in women's sizes small to xx-large.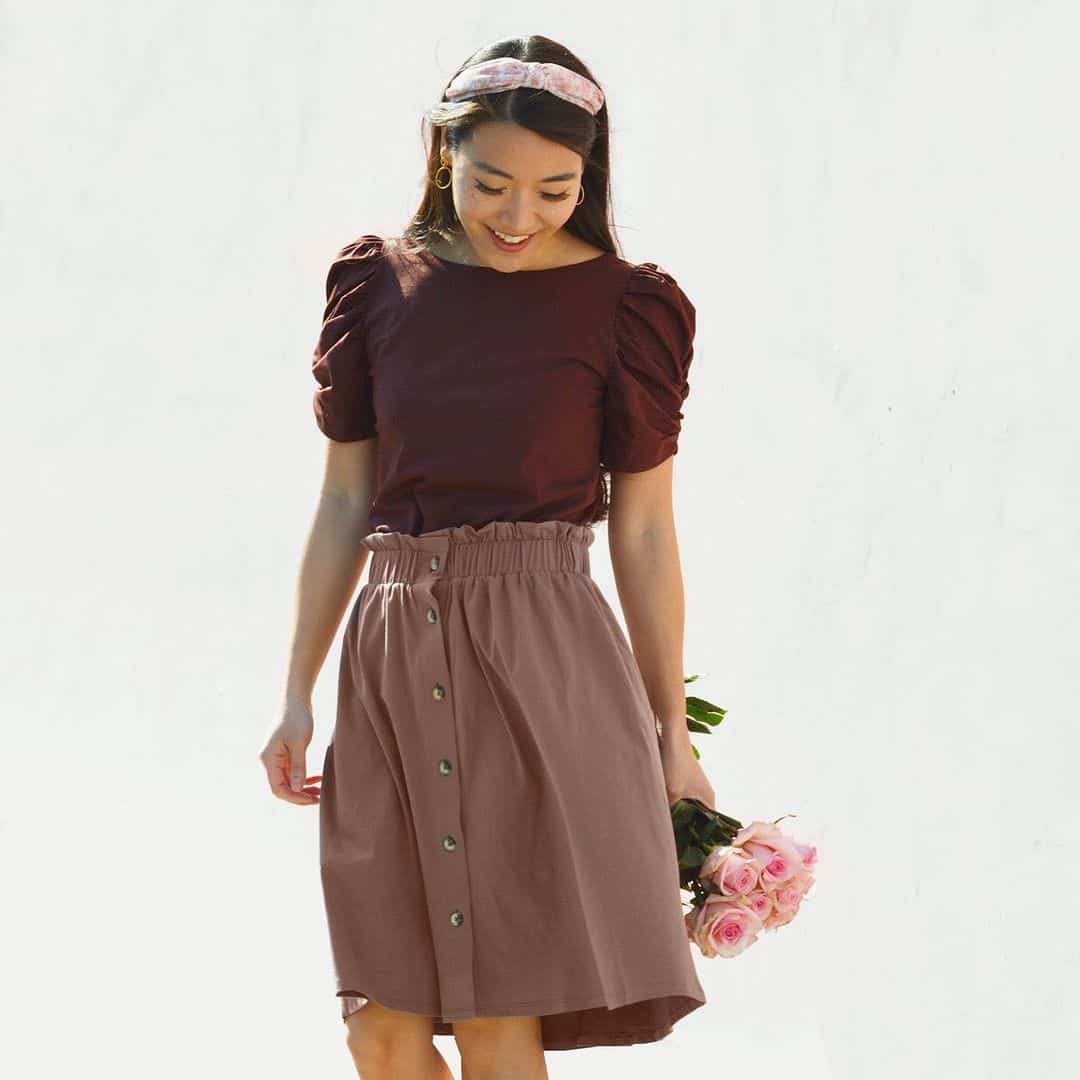 A refreshing antidote to fast-fashion, Elegantees' mission is a more sustainable and conscious method of clothing production that enriches the lives of their employees. Rather than donating to separate charities, Elegantees makes an effort to make a difference with their company practices.
By paying workers in Nepal living wages and using sustainable materials in their clothing, the company makes a difference in many lives. Many of their seamstresses are survivors of human trafficking, a cause that is close to the heart of the company's mission.
The style of clothing Elegantees embraces is more classic and feminine, rather than the casual looks of Ivory Ella. Breezy skirts and simple blouses with ruffle details for a little flair fill their collection. These items are perfect for a relaxed office look or a more elevated casual style.
While providing the basics most people wear every day, Elegantees adds a little touch of personality to these simple looks, making them more visually interesting. Avoiding bold prints or trendy looks, Elegantees offers timeless pieces you can wear for years.
Prices and Sizes
Elegantees proves that paying workers living wages doesn't have to quadruple clothing prices. Everything from Elegantees is available for under $100 with some of their more basic shirts available for under $50.
Sizing for most items ranges from x-small to x-large, with a small handful of items available in size 1x-large.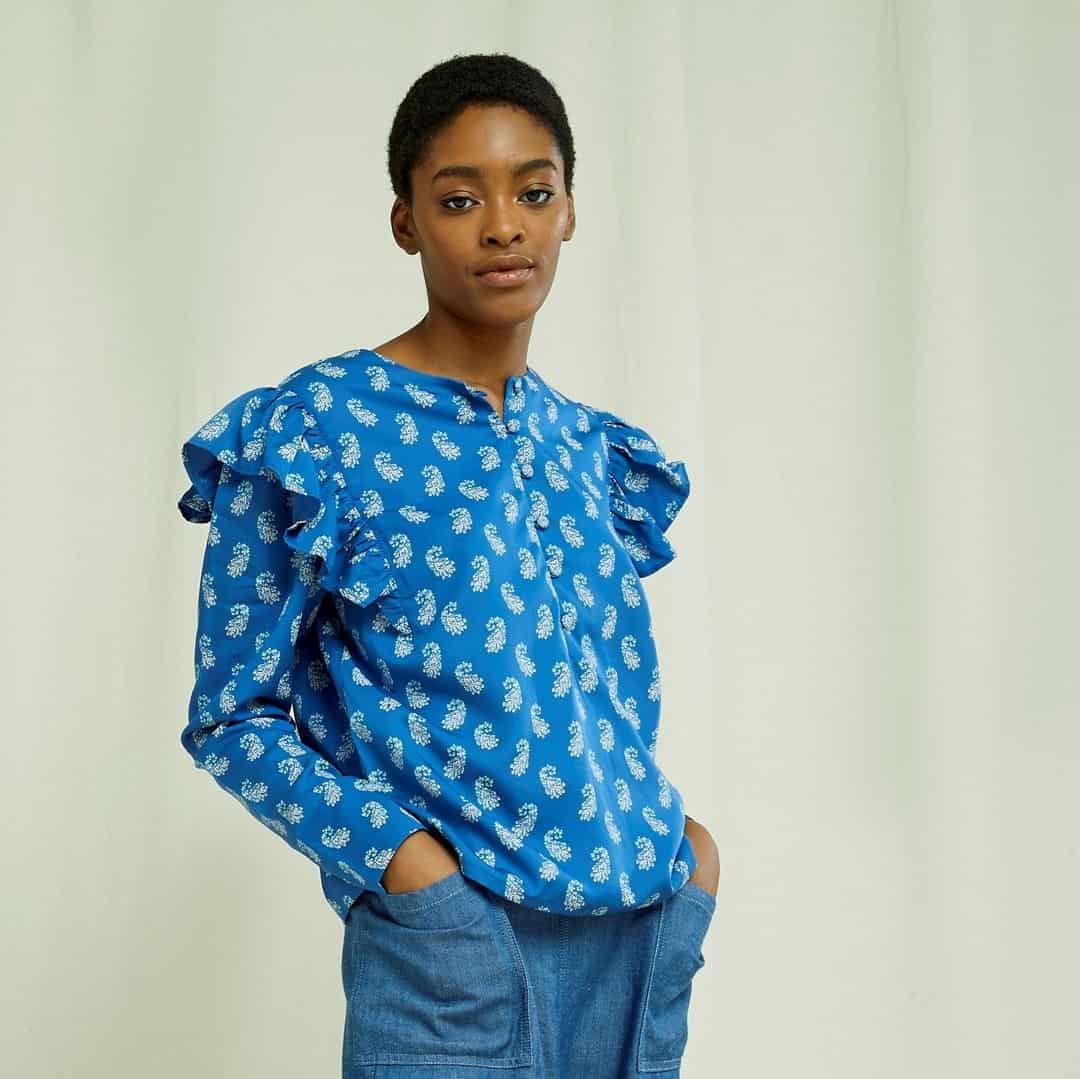 People Tree is another sustainable brand, this time out of the UK, dedicated to more sustainable manufacturing techniques. This company has been around since 1991 and operates with fair trade practices to more ethically interact with the communities that create the materials and finished clothing they sell.
The brand also combines natural fibers, like sustainably produced cotton and wool, with Tencel, a rayon material produced from wood pulp.
While their clothing styles are distinctly modern, traditional handcrafting techniques, like block printed patterns and embroidery, are showcased in their line. The dresses and separates from People Tree are breezy and bohemian, but in a chic modern way with menswear touches. Oversized blazers are sold alongside long wrap dresses to suit a variety of occasions from meetings to dates to girls' brunches.
They interpret boho style in a more streamlined way by focusing on more subtle color combinations and structured points of design. Overall, the look is more stylish and professional than Ivory Ella, but no less socially conscious.
Prices and Sizes
People Tree is more expensive than Ivory Ella and many of the other more casual brands on our list. The sustainable materials and handmade details increase the price for a good reason: people are getting paid for the highly skilled work they're doing to create these clothes.
Still, everything in their line is available for less than $250, with many separates for less than $150. Sizing is sadly limited to small through large, or about a US 4-12.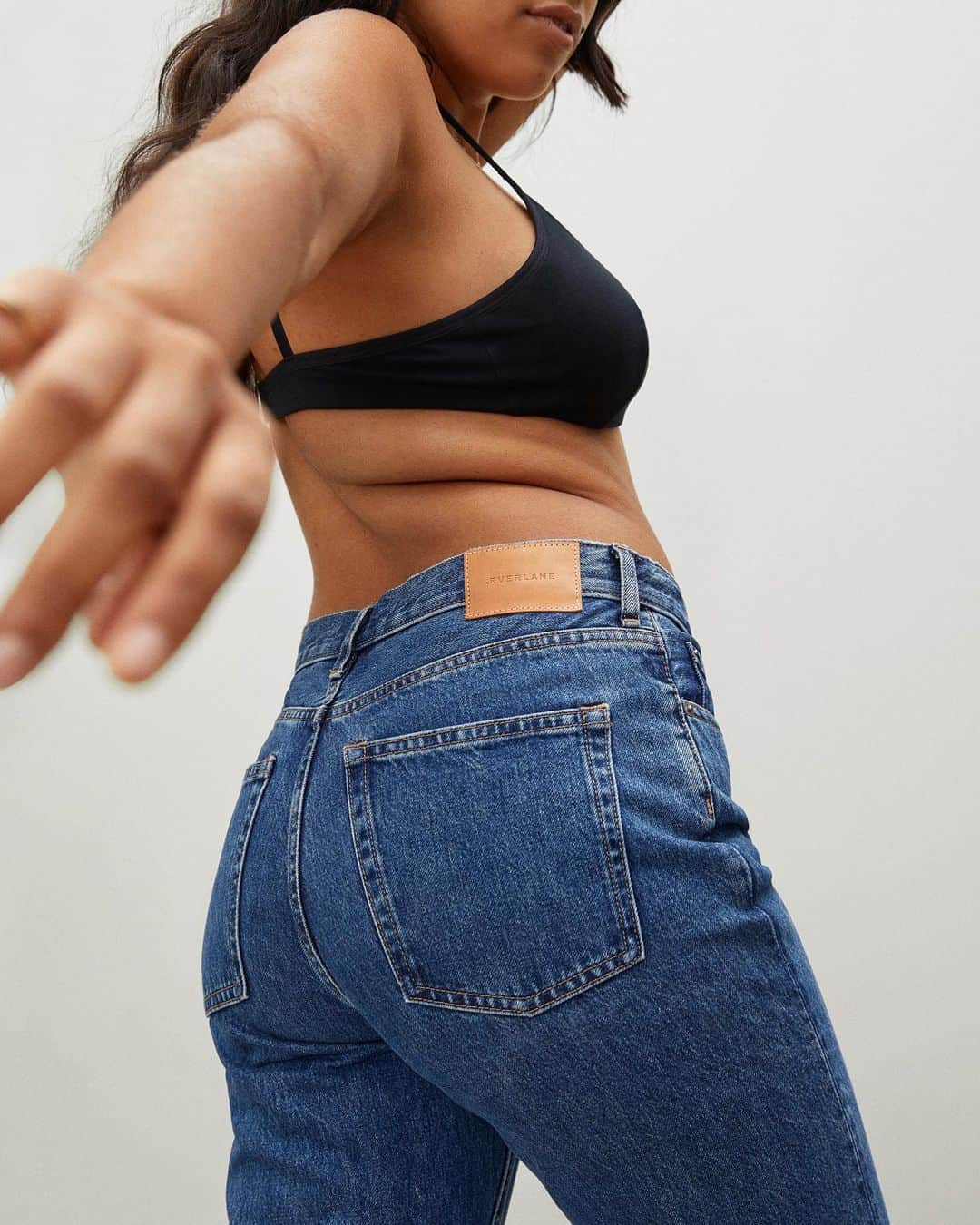 With a policy of "radical transparency," Everlane has been making waves in both fashion and manufacturing methods. Each factory they work with has to meet a high standard of criteria based on wages and work environment. Combined with high-quality materials and wearable modern designs, it's no wonder that people have been falling in love with Everlane.
Their lineup has clothing for both men and women with most of their designs falling into a more casual look, with plenty of comfortable and relaxed loungewear styles like Ivory Ella. However, their extensive denim collection, in a variety of washes and fits, elevates things for going out.
Everlane focuses on infinitely mix-and-matchable separates in classic shapes and versatile solid colors. Their polished casual designs would work for an office with a relaxed dress code or for those who work from home. Everlane even sells underwear and shoes, making them a great resource for nearly anything you need in your wardrobe.
Prices and Sizes
Since Everlane's not a cheap fast fashion brand that pays its workers pennies, their prices may be a little higher than what you'll see in your average mall shop. Overall, though, for investment pieces you can wear for years, the prices are pretty reasonable. Most items are under $100.
Their sizing is more extensive than many sustainable brands with sizes ranging from a US 0 to 20 in some items, though not every piece is available in the biggest or smallest sizes. Denim is sized by waist with various length options, more similar to the much more logical sizing of mens' trousers.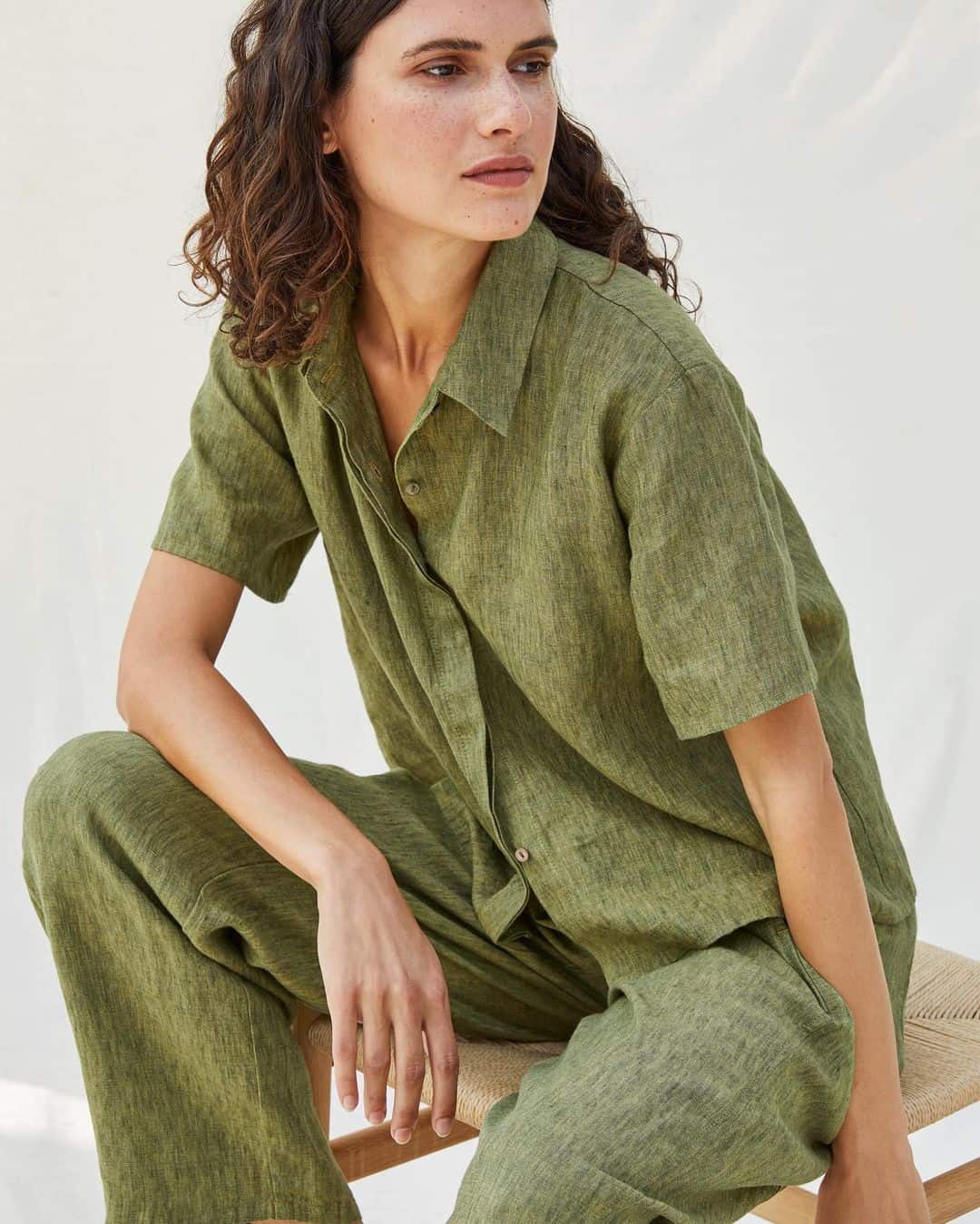 Horizon 2030 is an initiative by Eileen Fisher to not only reduce the harm of clothing manufacturing but to work toward improving the environment to reverse the climate crisis. Eliminating waste and using materials that encourage biodiversity are two key factors of this initiative.
Another prong of their attack on climate change is the brand accepting old clothing to be turned into them for recycling. Beyond obvious environmental practices of the company, they also support causes to improve the lives of women in textile industries and support women who are working for environmental causes.
Eileen Fischer's lineup features organic cotton, wool, cashmere, and an abundance of linen. Linen is an amazingly sustainable fiber that has been used for millennia due to its comfortable, breathable feel, and its ability to take dye well. Beautiful earth tones and neutrals, as well as a few brighter pastels, populate Eileen Fisher's linen options.
Many of their options are comfortable, yet polished pieces in classic and flattering shapes to help women of all ages and body types look effortlessly put-together. Easy to coordinate separates focus on relaxed fits and beautiful lines focus on the drape of the fabric rather than clinging to every inch of your body.
Prices and Sizes
Eileen Fisher has a range of prices based largely on the materials used. While there are linen and cotton basics available under $100, they also luxurious long-line Italian cashmere sweaters that are in the $400+ range. With a slightly muted color palette and timeless designs, these pieces are intended to be long-term investments made from high-quality materials that will wear well.
Their size range is extensive, with a range of items offered in petite and plus size proportions. While size availability will vary somewhat by item, there are items available in sizes 0-28.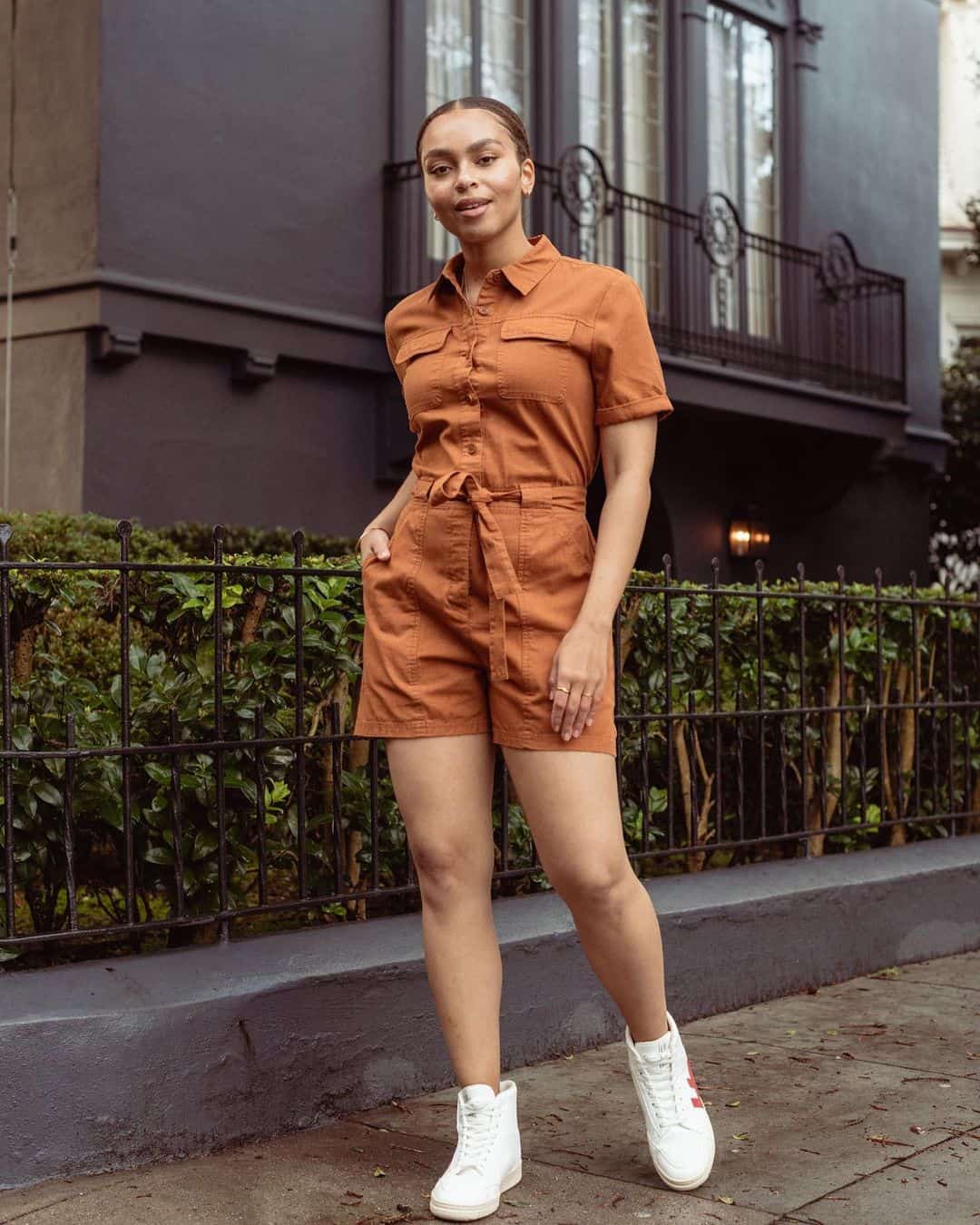 Ocean pollution is having devastating consequences on the planet and United By Blue is dedicated to doing something about it. For each item sold, the company is able to fund the removal of one pound of trash from the ocean.
United By Blue also aims to create less pollution in the first place by using sustainable materials and cleaner manufacturing techniques. Many of their clothing items are made from organic cotton and from recycled polyester fibers, keeping plastics out of the environment by reusing them.
United By Blue sells a wide range of men and women's apparel, focusing on casual, easy-to-wear pieces. Loungewear, tee-shirt dresses, and even denim options, like jeans and overalls, all have a playful vibe to them. Joggers and activewear are perfect for your morning yoga.
Their sturdy jackets and trousers with ripstop weaving are long-lasting and less vulnerable to wear, making them suited for outdoor work. Coveralls and canvas overalls from their collection are ideal for working in the garden or doing your own community clean-up project.
Besides clothing, United By Blue also offers accessories like socks, bandanas, and masks, but more interestingly, they have a line of reusable products to reduce personal waste. Reusable straws, utensils, and cups can go with you to work or on a weekend trip, removing your need for disposable products at restaurants or when out for a picnic.
Prices and Sizes
Almost everything in United By Blue's collection is available for under $150. Most separates are actually under $100, but some outerwear, like heavier coats, will cost over $200. Their reusable accessories like water bottles are under $50.
Sizing is a fairly standard range of x-small to x-large, without any petite or plus options.
Shop Your Values
Sometimes it can feel like it's impossible to find clothing that is produced in a conscientious way, especially if you're on a budget or fall outside fashion's standard small-through-large size range. While it can be a challenge, there are more brands out there every year that think about more than just their profits for this quarter, but also about the long-term impact of their manufacturing.
Sustainable fashion will never be as cheap as fast fashion, but investing in a few classic pieces made of better quality materials will keep them from cycling through your wardrobe as quickly. So, instead of shopping for the latest trend as cheaply as possible every few weeks, start looking to buy few items that will last longer.
Some eco-conscious brands are also surprisingly affordable and sometimes offer sales. Plus size and petite options are hard to find in many brands, but more options are becoming available as demand increases for sustainable options for all bodies. We hope our list gets you started finding some options that work for you.