You might be surprised to learn that one of the most well-known Cali-chic stores has Italian roots. That's right: Brandy Melville was originally founded in Italy back in the late 1980s by father-son duo Silvio and Stephan Marson.
Their "Malibu teen aesthetic," as they call it, has certainly made a splash around the world, as they tout physical locations on every continent–or at least every continent inhabited by people (sorry, Antarctica!).
However, their ethics have come under fire in recent years, and for good reason. The company's seriously limited number of clothing sizes and racist hiring policy for models are two good reasons to look elsewhere for similarly feminine, Cali-inspired looks, and we've rounded up a list of more ethical alternatives in response.
You'll find that these stores' styles are very much in the same vein as Brandy Melville, yet strive for a much higher level of inclusivity and transparency that benefit both consumers and laborers alike.
1. Beachy Vibes: PacSun
PacSun is a U.S.-based retailer who's also known for their carefree, California style that's reminiscent of Brandy Melville's. They boast a pretty wide selection of items, from swimwear and athleisure to outerwear and denim.
Those interested in sustainably-sourced clothing will be happy to know that they're transparent in their labor ethics, listing their best practices in plain view on their website.
You'll frequently find sales items up to 50% off their original prices, meaning you can get their cozy pastel basics or cheeky graphic tees for prices under $20. For trendsetters hoping to get a Cali look that's way fun and a little grunge, you really can't go wrong with PacSun.
2. Denim Made Right: Madewell
What started as J.Crew's sister brand has grown into a reputable retailer in its own right. Madewell is known for its high-quality, long-lasting denim spun from ethically-sourced cotton.
Like PacSun, their labor practices and company code of ethics are readily available on their website, highlighting their commitment to customer transparency.
Pricewise, they're definitely more expensive than Brandy Melville, but clearly the investment is worth it. Not only can you shop with the confidence that your jeans are truly being made with love, but they cater up to 37" waists and frequently discount their denim up to 25% off or more.
3. When Worlds Collide: Superdry
Fashion universes fuse at Superdry, where British street style meets American vintage, tinged with Japanese graphics. This interesting style clash makes for some eye-catching, candy-colored graphic tees that pair effortlessly with Tencel shirtdresses and the like.
Pricewise, they're also a bit higher than Brandy Melville, but you'll frequently find over 1,000 sales items up to 50% off or more at any given time.
They also partner with several global sustainability initiatives, and have won awards for their sustainability and energy consumption practices. Moreover, their mission to sell all organic cotton items will hopefully be realized by 2025, in an effort that will support and protect the livelihoods of 20,000 cotton farmers worldwide.
4. Elegance Extended: RoseGal
If you think fashion fun is only for the straight-sized, think again. RoseGal has some of the most adorable extended size designs that you'll find anywhere, catering exclusively to trendsetters sizes 10 to 30.
Many of these threads have a decidedly retro flair–think 50s housewife, 60s wild child, or somewhere in between. If you've got a soft spot for styles of yore, then you'll love what RoseGal has in store.
They're also on par with Brandy Melville pricewise, so you can give your closet a much-needed boost without breaking the bank. You'll also find a slew of sales ranging from discounts to BOGO campaigns, so there's really no reason not to love this retailer.
Known for its ethically-sourced pieces that ooze flirty and feminine sex appeal, Reformation has staked its claim as one of the most sustainable women's retailers around.
Beyond their elegant dresses that have put them on the map, they also sell lots of soft, French-inspired tops with sweetheart cuts and puff sleeves that'll instantly whisk you away to the streets of Paris. You can also browse their solid denim collection if you're looking for something a bit more basic.
Our sole complaint is their distinct lack of sales items; it's a shame that fashionistas with less coin to spare might not be able to nab some of their signature maxi dresses. However, there's no denying the long-lasting quality you get for the price you pay, so consider their items a well-made investment.
Frank & Oak is a Canadian retailer who's most famous for its high-quality basics in soft neutrals and muted earth tones. If you're looking to stock up on camis, tees, or chic comfy sweaters, this retailer is it.
They also sell plenty of pieces that are perfect for the boardroom, like leaf-patterned blouses and understated sweater dresses. However, their distinct lack of sales means you'll be paying full price for their threads most of the time, so discount hunters will be dismayed here.
They also don't have much information on their labor standards, and don't mention wages or working conditions on their website at all. They make up for this a little, though, with a pretty impressive minimal-waste policy for their subscription boxes, so things are pretty solid in terms of sustainability.
7. Streetwear With a Purpose: HoMie
You'll be hard-pressed to find a brand that's more committed to helping the world around them than HoMie. This Melbourne-based streetwear brand works closely with the city's homeless youth population to feed them, clothe them, and help teach them the skills that can improve their circumstances.
You can check out more about their partnership programs to end the stigma surrounding youth homelessness in Melbourne here. And supporting them is easy once you realize how cool their clothes are, too; their sprawling color palette and sharp graphics are too good not to grab.
However, like Reformation and Frank & Oak, they're a bit further down on our list because of their higher prices. Also like these other two retailers, though, their high-quality duds are definitely worth the investment.
8. Casual Sweet: Bershka
Zara's sister brand Bershka has made waves with its sweet and eclectic styles that seamlessly blend feminine cuts with streetwear-inspired patterns.
But that's not the only reason: their parent company, the Inditex Group, has advocated for higher wages for their workers in the supply chain alongside The Ethical Trading Initiative. They also partner with the Better Cotton Initiative to save water and limit the use of pesticides on their cotton.
They're pretty affordable, too–sales items frequently tout prices of up to 40% off or more, making it one of the most budget-friendly brands of the bunch. However, the quality of some of their items, like their jeans, can be a bit lacking. Denim color fades relatively fast compared to jeans from other retailers on this list, so keep that in mind while shopping here.
9. Sales Galore: Storets
Even though Storets' claim to fame are its daring cuts and rainbow color palette, it really shines in the sales department. They have nearly 500 sales items available at any given time, and many of them feature slashed prices of up to 50% off at minimum.
You won't have trouble finding something you love in the sales rack, either, as corduroy jumpsuits, sheer blouses, and pleather everything are all out to play here.
Our one gripe is the quality of their clothes. For the relatively high price you pay, you'd expect higher quality duds, and not something on par with Charlotte Russe or Forever 21. Fortunately, this low quality doesn't necessarily reflect their labor standards, as their clothes are ethically made without any child labor in their supply chain.
10. Luxe Femininity: Saroka
We're heading down under once again for our final pick, where Australian-based luxury retailer Saroka delivers on backless blouses, candy-colored cardigans, and gingham puff-sleeve minidresses that all ooze coquettish charm.
Unlike many other brands on this list, they're considered "slow fashion," as each piece is handmade with love in Melbourne to reduce fabric and stock waste. You'll also find models of every body type and color on their website, highlighting Saroka's commitment to inclusivity.
However, their prices are obviously the biggest pain point; unless you readily have over $250 to blow, don't expect to get much. Fortunately, Saroka's luxury selections can all be purchased with the peace of mind that they're ethically made. We'd also like to add that their Afterpay options certainly don't add to the stress, either.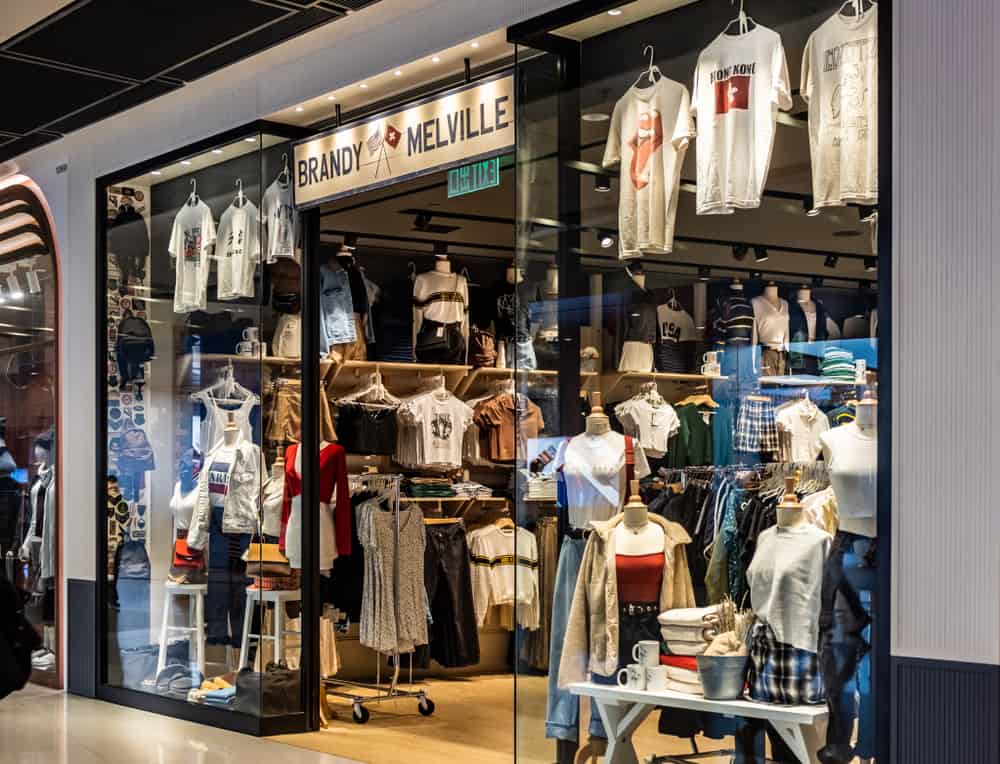 Before You Hit the Sales Racks…
With so many ethical retailers to choose from, there's no reason not to diversify your current outfit rotation with some of their undeniably cute duds.
Whether you're looking to invest in some durable denim or splurge on a pair of handmade linen slacks, we're confident that you can feel and look good both inside and out in any of these stores' clothes. As always, thanks for reading, and happy shopping!