If you love to color your hair in a range of striking shades, you've probably considered using Splat hair dye. With their rich, vibrant, long-lasting colors, they represent the perfect way to change your look quickly and easily.
However, what happens if you need to quickly get rid of your new color? Perhaps you've just landed a new job and need to make a formal impression. Or perhaps school is about to start again, and you'll be in trouble if you turn up with crazy hair! Maybe you're just bored of your new shade and want to try something different. Or what about if you've accidentally got some dye on your scalp or forehead and need to clean it off?
When that happens, the long-lasting nature of Splat hair dye can be a major hindrance. Fortunately, it isn't as difficult to get rid of as you might imagine. Here, we give you some expert advice about how to remove Splat hair dye quickly and easily.
Splat Dye – What Is It?
If you haven't heard of Splat hair dye before, you may be wondering what it is. Essentially, this hair color product is made from a unique dye formula that gives hair a durable, bright finish. As an added bonus, the dyes are all gluten-free, cruelty-free, and vegan, so they are suitable for use by anyone. Splat dye creates a protecting shield on your hair cuticles, and this prevents the color from getting washed out of the hair.
There are several different Splat dye kits, including those with peroxide, bleach and various colors. That means if you want a fun and funky color for your locks, Splat dyes are perfect for you. It's important to remember, though, that Splat dyes can bleed. So, you can end up with stains on your skin and clothing if your newly-dyed hair touches them.
For this reason, you must be extremely careful during the dye application process.
Splat Hair Dye and Your Scalp
Anyone who has ever dyed their hair will know that, unfortunately, getting at least some dye on their scalp is all-too-common. This is something that can cause issues when using Splat dyes since they're very powerful. They may cause chemical burns when they touch the scalp.
Since it's very difficult to prevent any dye from getting onto the scalp during the application process, the best solution for this is to apply the dye when your hair hasn't been washed for some time. The scalp produces lots of natural oil, and when your hair is unwashed, this oil won't have been stripped away, leaving your scalp well-protected.
Bear in mind, though, that even if your hair hasn't been washed for a while, your scalp is still at risk of getting stained. Splat dye is designed to stain the hair cuticles permanently, and that means it will stain your scalp permanently too. Fortunately, we have some top tips for you to follow to get rid of those pesky stains.
How to Remove Splat Hair Dye From Your Scalp
Splat hair dye will eventually wash off your scalp over time. After each wash, you'll notice that the stains are lighter until eventually they are completely gone. But if you're in a hurry to clean your scalp, there are a couple of things you can try:
Use Toothpaste
Surprisingly, toothpaste can be an effective way to remove Splat hair dye from your scalp.
Choose a non-gel format toothpaste
Dampen a clean cloth
Rub the stains on your scalp with the toothpaste and cloth for around five minutes
Rinse, then repeat when necessary
Use Oil
Not only can hair oil help improve the health of your hair – it can help remove pesky dye stains as well.
Add a generous amount of hair oil to your scalp
Massage it into the skin thoroughly
Wash your hair using a lot of conditioner
Brush your hair and scalp gently to allow the conditioner and oil to exfoliate the scalp
Rinse well with warm water
Repeat as necessary
Can I Remove Splat Dye From My Skin?
Perhaps your scalp has remained dye-free, but you have Splat color on your forehead, hands or neck? This is a very common problem with Splat dyes since they bleed a lot, and this means they can get everywhere.
Due to their long-lasting nature, it's quite difficult to remove the stains from your skin once they've set in, so you may find that the final result, after your dye-job is complete, isn't as perfect as you hoped.
Any place touched by the dye can end up severely stained, but if you follow these tips, you should find that the stains are removed fairly easily: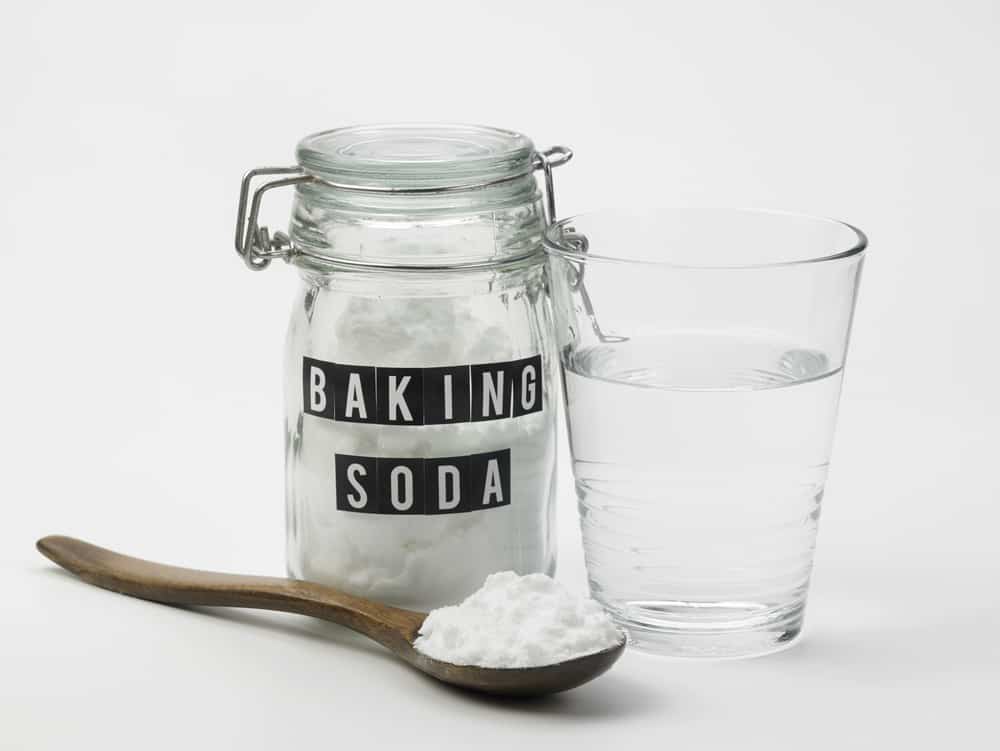 Use Baking Soda
An effective way to remove dye stains from your skin is to mix a solution of equal parts dishwashing detergent and baking soda. Mix thoroughly, then apply the mixture to your skin and scrub well. Repeat for the best result.
Use Hydrogen Peroxide
Making up a mix of hydrogen peroxide and baking soda is another option to remove dye from your skin. Use a damp cloth to scrub the affected area with the mixture then allow it to remain on your skin for one minute. You can then rinse and, if necessary, repeat.
Some other options include:
Applying rubbing alcohol to the stain
Washing well using a regular shampoo that is free of sulfates and chemicals
Use baby wipes on the stain
Use a standard exfoliating scrub on the affected area
How Can I Remove Splat Dye From My Hair?
As we've already pointed out, Splat dyes are a fun and convenient way to liven up your existing hair color. However, if you're unhappy with the result, are bored and want to try something else, or need to restore your original shade in a hurry, here are a few things for you to try:
Use Clarifying Shampoo and Baking Soda
Usually, clarifying shampoo will be sufficient to remove unwanted semi-permanent hair dyes, but you may find it a little tricky with Splat dye. Due to its bright pigments, it is much harder to wash out than regular semi-permanent dyes.
But mixing up a blend of clarifying shampoo and baking soda could be the ideal way to get rid of your unwanted hair dye. Allow the mixture to rest on your hair for half an hour before rinsing away. Note that there's no need to apply the mix onto any undyed areas of your hair – only the areas where the dye has been applied need to be treated.
You should see a significant reduction in the depth of color in your hair after the application, although you may need to repeat this treatment a few times before you are satisfied with the final result.
Use Clarifying Shampoo and Vitamin C
Another popular option for removing Splat hair dye is to crush a few vitamin C tablets into some clarifying shampoo. The blend can then be applied to the colored areas of the hair and scrubbed in to remove the unwanted color.
Use a Color Removing Product
Many people who need to remove hair dye quickly from their locks use a commercial color removing product. It's important to check the packaging, though, since not every color remover will work effectively on a semi-permanent dye like Splat. You need to make sure you've chosen one that is designed for this purpose.
Use Bleach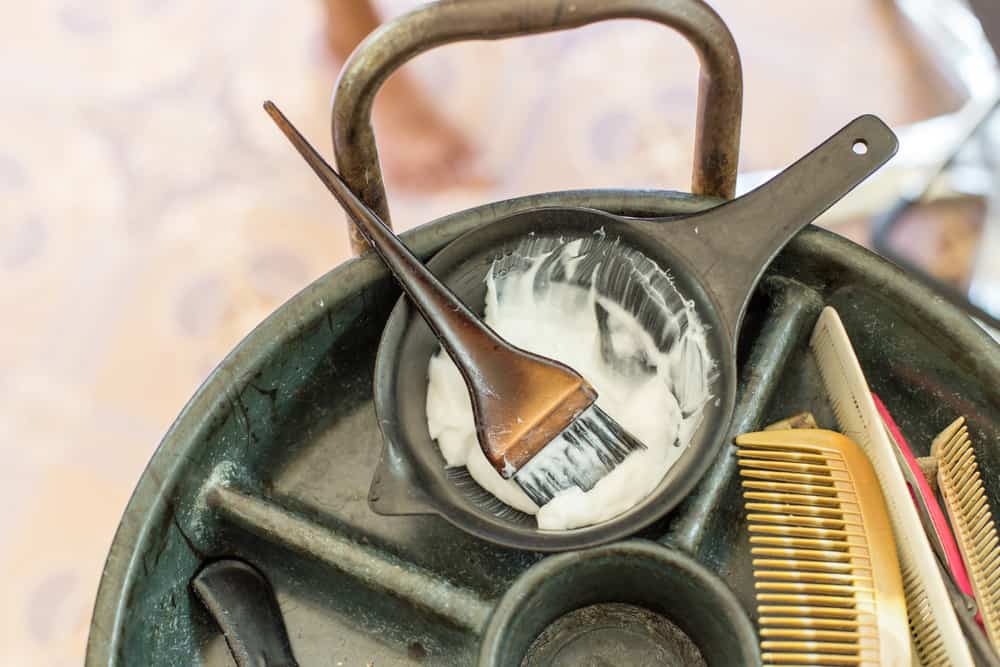 The most effective solution for removing permanent hair color is to apply bleach to your locks. Bleach is quite a drastic solution for removing Splat dye from your hair as it will permanently lighten your locks, so you should only try this option as a last resort if the above methods have failed to work for you.
You should also be aware that if you fail to bleach your hair properly, the color will only be pushed further inside your hair's cuticles, and this makes it even harder to remove. If you intend to use bleach to remove dye on your hair, you should seek professional help to ensure the desired outcome.
Bear in mind that if you're using any of the above methods to fade your hair dye, your hair could become very dry, and this may lead to breakage. It's best, therefore, to deep condition your hair regularly afterward to regain its strength so that you can avoid long-term hair damage.
Resolving Your Splat Hair Dye Problems
Although Splat hair dye is a great way to achieve a brand-new look quickly and easily, it can present some problems if you spill some on your skin, apply it accidentally to your scalp, or need to restore your natural hair color in a hurry.
Fortunately, if you follow the advice outlined above, you'll find it easier than you imagined to get rid of the unwanted color and restore your skin or hair to its normal shade without any unattractive stains or marks.