Editor's Note: Many of us with body art have been there – a tattoo doesn't look the way we expected, or you change your mind after you've had time to sit with your tattoo for a day or two. It can be an expensive mistake, and often frustrating to deal with, but there are some solutions to help you deal with your body art that you aren't that pleased about. We suggest meeting with your tattoo artist as your first line of defense – they might be able to help you make adjustments to your tattoo that change it into something you're happier with. If that doesn't work and you're looking for a tattoo removal cream, you are most likely looking for a fading cream – these are the best topical products to deal with a tattoo you don't like. If you're looking for a more intensive removal process, lasering away the tattoo you aren't a fan of is another option, albeit a more expensive one. We go over all these topics in our article to help rest your worries about tattoo removal.
Bad decisions happen all the time, but they're rarely on display for everyone to see. Unfortunately, a bad tattoo can be hard to hide. It's frustrating to realize that the body art you were so excited about isn't bringing you joy. Luckily, there are some things you can do to hide or remove the tattoo that you regret.
An Introduction to Tattoo Removal
If you despise your tattoo, you have options to get rid of it. If your tattoo was messed up by your artist, the tattoo parlor may help you either fix the tattoo or refund you, but many parlors require you to sign an agreement not to sue if your artist makes a mistake. Tattoo removal or correction can be costly, but it's probably better than showing off a mistake for the next few decades.
To Laser or Not to Laser
Laser tattoo removal is expensive, but the most surefire way of removing a tattoo. Unfortunately, laser tattoo removal can leave you with scarring, and is quite painful. You may also intend to get laser removal at a later time, but still work on fading the tattoo in the meantime. For more about laser tattoo removal, read our full guide below.
Alternative Removal Methods
If you wish to avoid laser removal, there are other options available to you. There are makeup kits available that can teach you to cover up a tattoo if you need quick results, or only wish to hide your tattoo while at work or for an event like a wedding or a court date. To learn more about professional removal options, refer to our overview.
For at-home removal, you have two options: fading creams and skin peels.
Fading Cream
Most of the products on our list will be examples of fading cream. The phrase "tattoo removal cream" is, however, somewhat false advertising. These creams are a great way to fade a tattoo in preparation for lasering or covering up a tattoo mistake, but it is nearly impossible to entirely remove a tattoo at home.
Skin Peels
Skin peels are a more drastic home removal method. They involve using acidic ingredients of various strengths to kill and remove surface skin cells. Skin peels are affordable and can be used at home, but can be dangerous if not used correctly. They are generally the most effective home tattoo removal option, but they will still take considerable time and can be painful.
Choosing a Removal Cream
If you plan to use a home removal method, you can choose between fading creams and skin peels. What product you decide to purchase depends on how effective you want it to be, what time frame you need to have your tattoo removed by, the health outcomes, and, of course, the cost.
Effectiveness
Some creams will only fade a tattoo, but others will, over time, remove it more thoroughly. We'll be sure to let you know how effective each product is at removing a tattoo.
Time Frame
Most of the negative reviews for tattoo removal creams are a result of buyers expecting much faster results than is reasonable. Tattoo removal creams fade a tattoo over the course of multiple months' worth of twice-daily treatments. For each cream, we'll give you an estimate of the time frame before you'll see results..
Risk
As you might expect, there are some risks involved with home tattoo removal. We'll let you know what kind of health and safety risks you can expect with each product. For a better understanding of safety risks in tattoo removal, take a look at our full guide below.
Cost
Naturally, you'll want to avoid costly, ineffective creams, so we'll discuss long-term costs you can expect in using each cream.
So, without further ado, let's get into our top eight tattoo removal creams.
Top 8 Best Tattoo Removal Creams 2023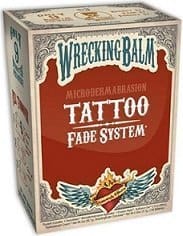 Why we like it:
Wrecking Balm's fading system comes with fading creams and a mild dermabrasion applicator for an active fading process without the pain of skin peels.
Editor's Rating:
Type: Fading cream
Effectiveness
Wrecking Balm Tattoo Fade System is not nearly as effective as our top pick, but over time can have a fading effect on tattoos. Wrecking Balm comes with suffusion gel, hydravescent cream, concealer, and an abrasion system. This cream is more effective than many other fading creams by virtue of the microdermabrasion applicator, a vibrating sanding system that wears down the skin over your tattoo over time.
Time Frame
This removal system can remove a tattoo faster than other fading creams, but it will still take considerable time. Depending on the age and intensity of your tattoo, you may begin seeing noticeable results after a month of daily use.
Safety
Wrecking Balm is an ideal compromise between the potential danger of using acid skin peels and the relatively ineffective fading power of other creams. Like other creams, the risk of harming your skin is relatively low, and it's difficult to make a mistake that could land you in the hospital with a bad burn. However, because this is a very mild version of dermabrasion tattoo removal, you may end up with friction burns or sores from excessive use.
Cost
This tattoo system is on the more expensive end of fading creams, because it comes with hardware. The actual creams may need to be replaced over time, but the primary focus of this product is its ability to sand off the skin, slowly working down through the layers of skin until all inked skin cells have been sanded off.
Pros
More effective than fading creams alone

Does not leave a scar

Comes with necessary hardware

Includes tattoo concealer for emergencies

Can be used on large tattoos
Cons
May cause mild discomfort
---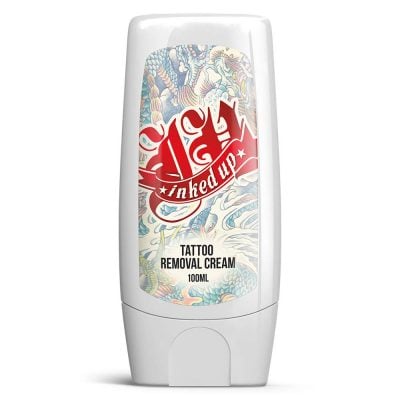 Why we like it:
Inked Up offers great color fading designed to lighten tattoos with alcohol and exposure to light rather than by removing layers of pigmented skin.
Editor's Rating:
Type: Fading cream
Effectiveness
The smaller the tattoo is, the better this cream will work. Inked Up cream uses an alcohol-based formula to dissolve the pigment in the skin. It works well for color tattoos, since instead of lifting the top layer of skin it encourages the colors to lighten, eventually desaturating them to skin tone.
Time Frame
After roughly a month, you should notice some difference. Total color fading may take six or more months.
Safety
This fading cream is made with gentle, natural ingredients. It will not burn or irritate the skin.
Cost
This fading cream is a little more expensive per ounce than other options like the Wrecking Balm Cream, but the balm itself offers more fading power than the cream that comes with the microdermabrasion system. It's not as cheap as our Best Budget Fading Cream, but it does come with the peace of mind that comes with a product made in Great Britain.
Pros
Good for color tattoos

Alcohol-based formula doesn't remove skin

Budget-friendly

Desaturates tattoos
Cons
Less effective than TCA and dermabrasion methods

Not as suited to large tattoos
---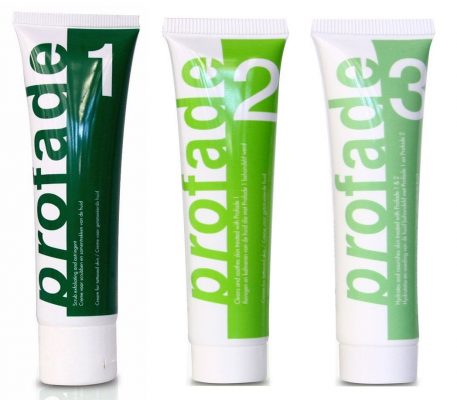 Why we like it:
This three-step fading cream takes care of the skin, providing pre-lightening and post-lightening cream for maximum skin protection.
Editor's Rating:
Type: Fading cream
Effectiveness
This fading cream is less effective than the other fading creams on our list, but its three-step process, while more gradual than other methods, helps protect skin health while fading the tattoo. The kit includes a cleaning and exfoliating cream, a lightening cream, and a soothing cream with natural, calming scents to prevent irritation.
Time Frame
You may begin to notice some lightening after a month of use. Dramatically fading your tattoo may require a year or more of consistent use.
Safety
As a gentler cream with skincare elements included in the three-step process, ProFade tattoo cream is safer than many other options. It claims to be medically tested, though it does not list the agency that oversaw testing.
Cost
This tattoo fading cream is rather expensive for the amount in the tubes. Given that it is slower working, you can expect to pay more for this product over time.
Pros
Exfoliates and hydrates skin to prevent irritation

Claims to be medically tested

Three-step process is more gradual and gentler on the skin

Contains aloe vera and scents for a more pleasant experience
Cons
More expensive than other creams

Takes more time to work
---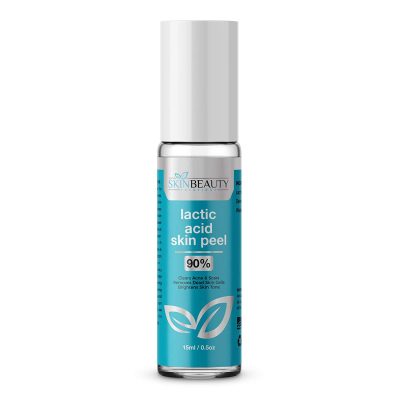 Why we like it:
This skin peel offers easy application and exfoliating action at an affordable price for anyone looking to gradually lighten a tattoo.
Editor's Rating:
Type: Skin peel
Effectiveness
This lactic acid peel is not quite as intense or effective as RePare's tricloroacetic acid skin peel, but it offers a stronger tattoo removal solution than Wrecking Balm's dermabrasion method or Modao's slow fading method. Unlike TCA skin peels, however, Skin Beauty Solution's acid peel is not advertised as a tattoo lightener or specifically designed to—though there's no reason it won't work for the purpose.
Time Frame
This skin peel will begin to work immediately, however, to remove a tattoo will require multiple treatments. Depending on the intensity of your skin peel, you may need to take up to 10 days between treatments.
Safety
Like tricloroacetic acid, lactic acid should be handled with care. Lactic acid is nontoxic and less abrasive than tricloroacetic acid, but for best results you'll still want to use gloves and keep a neutralizing baking soda paste nearby. As a roll-on acid, this skin peel will be simpler and easier to handle, and less likely to result in accidents.
Cost
The roll-on Lactic acid peel is a cost-effective way to care for your skin and gradually lighten your tattoo. It cannot compare to genuine medically approved tattoo removal methods, but for such a low price, it's an excellent test option.
Pros
Unique roll-on applicator

More intense than tattoo fading creams

Not as abrasive as TCA acid

Cost-effective
Cons
May cause mild discomfort and prickling

Not designed for removing tattoos
---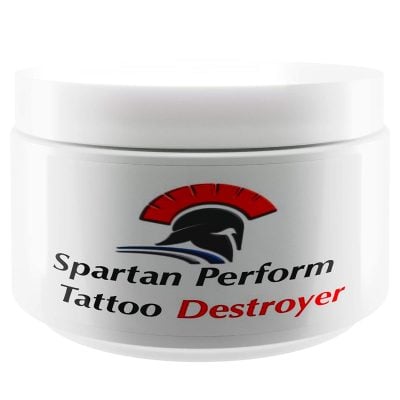 Why we like it:
Spartan Perform's formula goes below the surface of the skin for more thorough fading over a longer period of time.
Editor's Rating:
Type: Fading cream
Effectiveness
Unlike other tattoo fading creams, this cream focuses on penetrating below the surface of the skin to better remove deep tattoos. It works best on black ink. This cream is strong smelling, but somewhat more effective than ProFade, but is harsher on the skin.
Time Frame
It may take six months or more for any sign of fading to appear, making this the slowest working tattoo fading cream on our list.
Safety
This cream does not contain inherently harmful chemicals, but it should not be used around the eyes or mouth.
Cost
This cream is on the cheaper side, and the amount in one bottle lasts longer than many other tattoo fading creams.
Pros
Deeper action for more thorough fading

Budget-friendly

Good for black ink
Cons
Longer time frame than other creams
---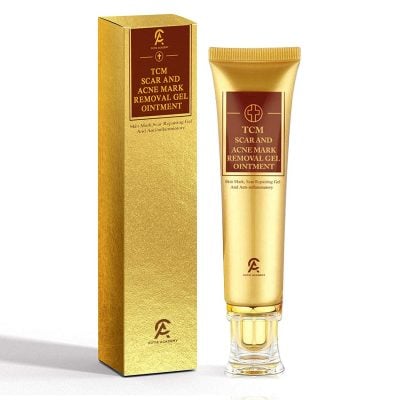 Why we like it:
Scar removal creams offer a gentle, natural alternative to chemical-based harsh fading creams at an affordable price.
Editor's Rating:
Type: Scar removal cream
Effectiveness
As a scar removal cream, this method of tattoo removal is gentle on sensitive skin. Its mechanism exfoliates and softens tissue, removing excess skin and promoting healing and new skin growth. It lightens and brightens dark marks without irritating dry skin. It is far less effective than other tattoo removal kits, but if you're looking to make your tattoo more subtle without buying items with heavy chemicals, this scar removal cream is a great option.
Time Frame
Allow 30 to 40 days to notice a difference. For old tattoos, allow 60 days.
Safety
The primary draw of this cream is that it is entirely safe. It uses natural ingredients to stimulate skin regeneration, including ginseng, allantoin, centella asiatica, and glycerin.
Cost
This cream is relatively inexpensive, but for large or dark tattoos, you will need to restock several times.
Pros
Gentle and natural

Good for dry skin

Does not take off the top layer of skin

Ideal for old or already faded tattoos
Cons
Not very effective on bright tattoos
---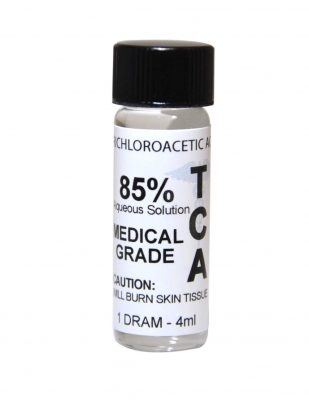 Why we like it:
This acid-based skin peel offers the fastest and most effective do-it-yourself tattoo removal in an intense but painful fading process.
Editor's Rating:
Type: Skin peel
Effectiveness
This acid peel is the most effective option on our list. Trichloroacetic acid (TCA) is a powerful acid that can be used to remove the upper layers of skin. It's most commonly used to remove skin tags, warts, and scars, and it works better than any other product on tattoos.
Time Frame
This powerful acid peel will have an effect fairly quickly. Several treatments should noticeably lighten the tattoo. However, you should take a break between treatments to allow the skin to heal. It may take a month or so to produce a dramatic difference. The product is sold at various concentrations: you will need to start with 15% TCA and increase from there, moving step by step up to 85% TCA.
Safety
Of all the at-home tattoo removal methods, tricloroacetic acid skin peels are the most risky. Working with acid is always a difficult task. Spills, accidentally breathing in fumes, or failure to follow instructions can lead to additional discomfort at best and serious burns and a hospital trip at worst. However, the given instructions can help keep you from doing too much damage to your skin. Keep in mind that using TCA acid will be painful, as you are, essentially, burning your skin off to get rid of the tattoo ink.
Costs
This option is fairly budget friendly. You will have to buy several concentrations of TCA acid, bringing your overall costs up, but this acid is strong, meaning that you likely will not need to buy more than one bottle of each concentration if your tattoo is on the smaller side.
Pros
Most effective home treatment

Budget-friendly

Useful for skin tags, warts, and scar removal

Fairly short time frame
Cons
Painful

Potentially dangerous to the health
---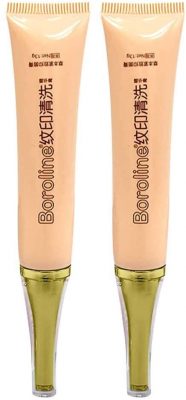 Why we like it:
This cheap fading cream offers mildly effective tattoo removal over six months, without the discomfort of skin peels or dermabrasion.
Editor's Rating:
Type: Fading cream
Effectiveness
Modao is made with natural lighteners, but over time will effectively lighten even very dark tattoos. The best results have seen colors faded to a faint shadow on the skin, and dark black outlining faded to a dull green.
Time Frame
Modao Fading Cream requires patience. You may notice a difference after a month of twice-daily application. After about a month, dark black tattoos should look slightly dusty. After six months, the entire tattoo should be faded, but you must be consistent in your application.
Safety
Modao Fading Cream is a safe option. It contains natural ingredients, and does not use acid as its primary ingredient. It should be noted that this is an overseas product: all packaging and instructional material for this product is written in Chinese, but the product itself is intuitive and the risk of misuse is low.
Cost
This fading cream is cheap, making it a great option for lightening tattoos without having to strip your wallet for other creams that may not work. There isn't much cream in each tube, but it is far less expensive than many other creams.
Pros
Cheap

Natural ingredients

Low risk tattoo fading

Low risk tattoo fading
Cons
Inconsistent Chinese seller

Not much cream in each tube
---
A Complete Guide to Home Tattoo Removal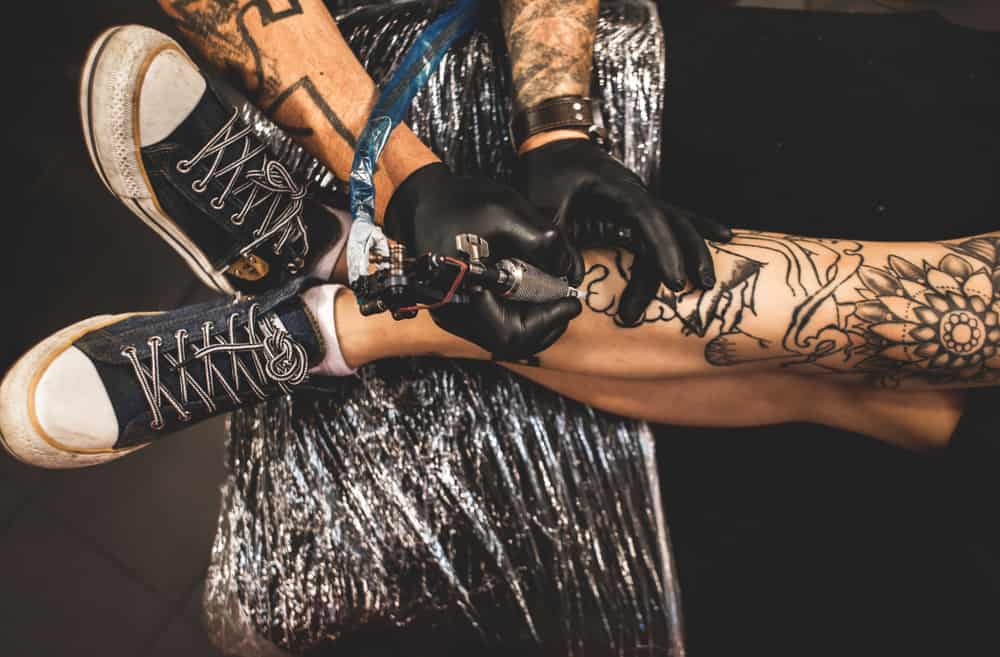 If you're seeking to remove a tattoo at home, it's important to adjust your expectations. Tattoos are injected several layers below the surface of the skin, and removing them is no easy feat. If you can't afford traditional methods of tattoo removal, home removal may be the best option for you—but you should consider all of your options before jumping in.
About Tattoos
When your get a tattoo, you're not just putting ink on your skin, it's going deep down into a lower layer of your skin.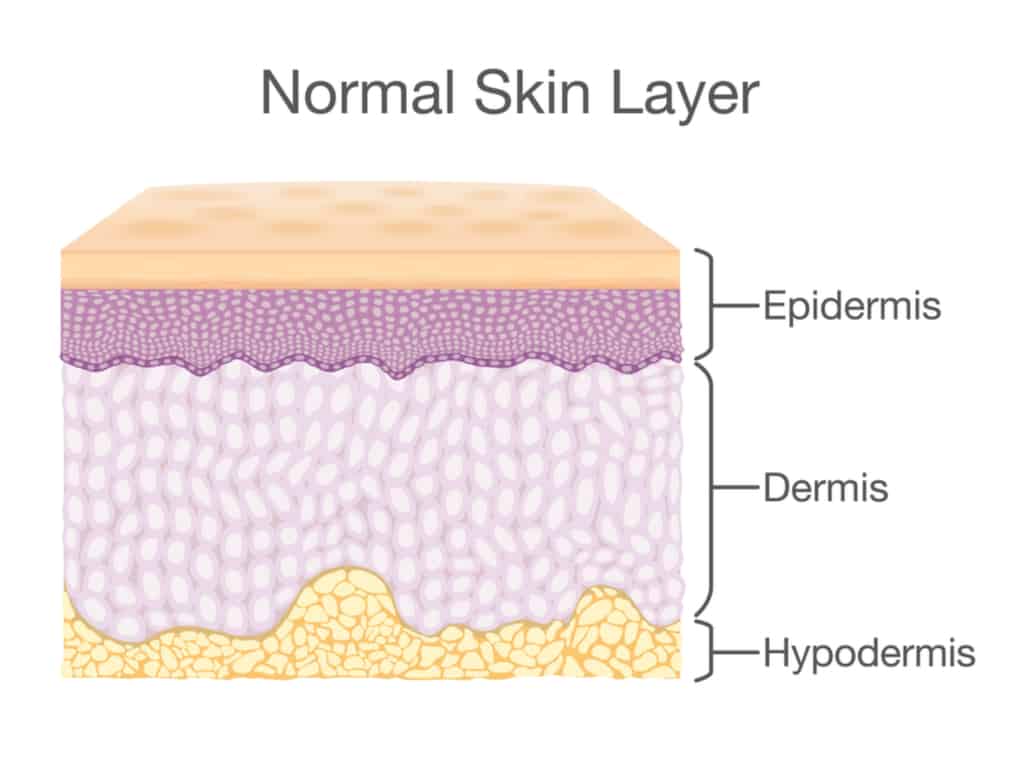 The ink in a tattoo is deposited beneath the epidermis and into the dermis. Tattoos by reputable artists are placed in such a way that the ink is inactive beneath the skin and does not break down.
Laser tattoo removal uses lasers to break up the ink so that your body will absorb it and pass it out of your body. The only way to truly, quickly, completely get rid of a tattoo is through this advanced method. Tattoo ink is designed to last, and to remain in the skin without breaking down.
Creams may have some effect, but they cannot penetrate far enough into the skin to break down the ink. Instead, these creams either remove layers of skin through peels or microdermabrasion or attempt to bleach the skin.

About Laser Tattoo Removal
When deciding whether or not to get laser tattoo removal, you may be deterred by the high price. Each session can cost anywhere from $200 to $500, and most tattoos will require more than one session to remove, particularly large tattoos or tattoos featuring turquoise dye. For this reason, large or heavily dyed tattoos may cost upwards of $10,000 to completely remove.
A smaller tattoo may cost as little as $600 to remove, but this is still a substantial amount, and it may not be worth it to go through the pain and scarring of lasering your tattoo off.
If pain is your biggest worry and cost is not an object, there are newer treatments, known as Intense Pulsed Light (or IPL) that cost more but are far less painful than traditional laser tattoo removal.

Other Forms of Tattoo Removal
If you can't afford laser tattoo removal or want to avoid the discomfort and scarring involved, but you don't feel comfortable with at-home removal methods, you have a variety of options. When making decisions about body art, it's important to consider every option.
Cover Up
This is likely the most cost-effective option for you. If your tattoo is simple, or you're willing to work with a talented artist, you can cover up your tattoo mistake with another tattoo. Not only is this more cost-effective than laser removal, it also offers you the chance to get a much cooler tattoo in the process.
To decide if this is the best option for you, take a look at what has been accomplished before in this listicle of before and after examples. This is also a great way to cover up already faded tattoos with something fresher.
Dermabrasion
Dermabrasion removal is cheaper than laser tattoo removal but must be done by a medical professional. This removal method involves "sanding down" the surface of the skin to remove pigmented skin cells and over time entirely remove all traces of ink.
Surgery
As far as permanent guaranteed removal, this option is the most cost effective and, unfortunately the most drastic. A surgical excision involves cutting out the area of skin that has been tattooed and sewing the remaining skin back together. This will leave a scar, and is only appropriate for small tattoos, but costs average between $150 and $450 for complete removal.
Reasons to Use Fading Cream
If none of the other removal methods are right for you, fading cream might be a good alternative. We've established that fading creams don't fully remove tattoos, but we'll discuss a few reasons you might be interested in using one anyway.
If you only want to lighten your tattoo, a fading cream might be a good option for you, If you get a fresh tattoo surrounded by older, faded tattoos, you might wish to fade it some so It blends in. You may also be interested in lightening a tattoo so it's easier to cover up with makeup or preparing for a more permanent solution, like laser tattoo removal or tattoo coverup.
For permanent removal, these creams aren't your best option, but they have a place in your body art decisions.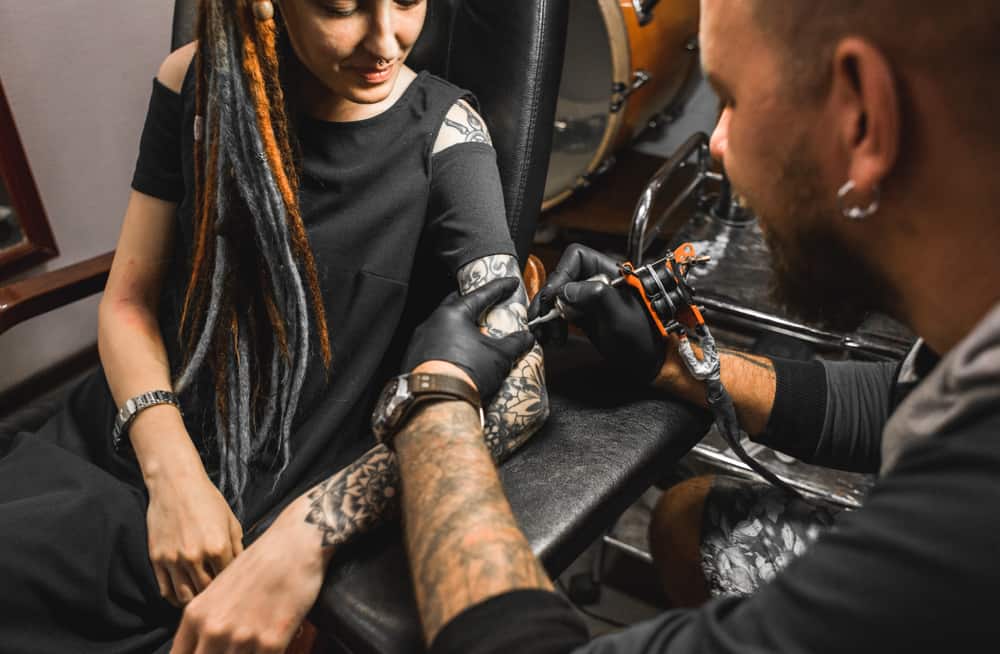 Things to Consider
Whether you plan to use a skin peel, a traditional cream, or at-home dermabrasion, you'll want to make sure you choose the best product for you. What doesn't work for one customer may work for you, depending on your skin type and the quality of your tattoo.
When deciding on a product to try, keep in mind that your skin may seem like a sturdy part of your body, but it can be quite fragile. Be sure to keep in mind your safety and health concerns, how intense fading you desire, what kind of tattoo you'll be fading, and how much money you're willing to spend on tattoo removal.
Safety
The most important thing to keep in mind when fading your tattoo is safety. While our top pick, TCA Acid is the most effective, it is also the most dangerous. Most tattoo removal creams are relatively safe, but the less abrasive they are, the less effective they generally will be. A gentle cream definitely won't hurt you, but it won't be as effective as a more abrasive cream.
Tattoo fading creams are not approved by the FDA. Always be sure to do a patch test on your skin with any cream to avoid possible allergic reactions.
Success Rate
Tattoo removal creams can absolutely lighten and fade a tattoo under the right circumstances, but entirely removing your tattoo is very unlikely unless the tattoo is old or already faded. If you're willing to consistently apply tattoo removal cream over the course of several years, you may be able to fade your tattoo until it isn't noticeable. Even mildly fading a tattoo may take months of consistent effort, and some tattoos, particularly blue and violet tattoos, may not fade at all.
Of traditional tattoo removal creams, Wrecking Balm and Inked Up seem to have the highest success rate, but even these do not work for everyone.
Skills
The skill of your tattoo artist can heavily impact how effective at home tattoo removal is. A poorly drawn tattoo that is too shallow to set correctly will fall out almost immediately but may leave inconsistent marks behind. Tattoos are designed to be permanent and long-lasting, but chances are, if you have a tattoo that you regret, you may not have gone to a top of the line parlor. A low-quality tattoo will be easier to fade than a high-quality tattoo.
Cost
The main draw of at-home tattoo removal is avoiding the hefty price tag of laser tattoo removal, dermabrasion, or surgical excision. However, if you have your heart set on fully removing a tattoo, the process can take years and end up costing you hundreds of dollars in product refills.
The good news is you can always test out a tattoo removal cream for a fairly low cost, and decide on your course of action after a few months.
Do's and Don'ts
No matter what your reasons for using tattoo removal cream are, there are plenty of factors that can make or break your tattoo fading experience.
When using a tattoo fading cream, do:
Wash and exfoliate skin prior to applying the cream
Patch-test your cream to check for allergic reactions
Stop using the cream if you have recurring symptoms
Use gloves when applying
Read all ingredients prior to applying
Consult your doctor or dermatologist
Take pictures of your tattoo each week to gauge the effectiveness of your tattoo removal cream
Do not:
Apply to a fresh or still healing tattoo
Mix creams together
Use creams around your eyes and mouth
Apply too frequently
Use common sense when working with chemicals and lighteners. Follow all instructions, and if you feel excessive discomfort, discontinue use and contact a doctor.
Final Thoughts
If you have a tattoo that you wish you'd never had inked, you have plenty of options for removal. Sometimes, getting more tattoos is enough to draw attention away from a regrettable tattoo. Maybe your not-so-satisfying tattoo will make a fun story.
But if you want to get rid of your tattoo permanently, there are plenty of options open to you. At home tattoo removal is not a guaranteed solution. Tattoos are difficult to remove without serious procedures. However, a tattoo removal cream may be just what you need to gently fade your tattoo and make it a little less noticeable. We hope this guide has helped you navigate the world of tattoo removal and settle on the right path for you.