Top Picks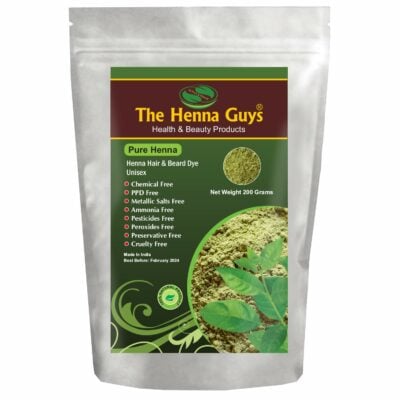 The Henna Guys Red Henna Hair Color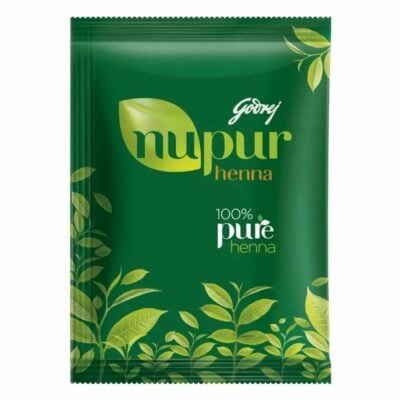 Godrej Nupur Henna Natural Mehndi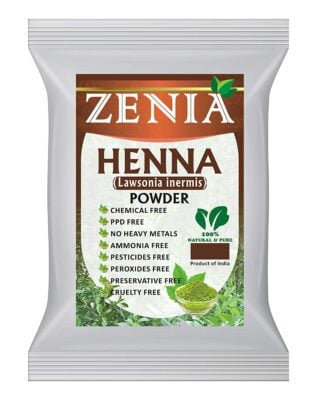 Zenia Pure Natural Henna Hair Dye
Previous
Next
We've all seen gorgeous henna body art at weddings, holiday celebrations, and festivals. Western celebrities have also been seen sporting it on the red carpet as a fashion statement. For centuries, though, henna leaf powder has also been used to pigment and condition hair. If you're looking for an alternative to harsh chemical dyes, henna is a great option to consider.
Historical records suggest that the earliest use of henna could go back as far as 9000 years in what is now modern-day Pakistan. Its use as a dye and therapeutic treatment spread throughout Africa, Asia, and the Middle East. Cleopatra herself wore henna decoration. Henna's popularity as a beauty product still endures today and there are plenty of options to choose from when it comes to henna dyes.
In this guide, we'll answer all your questions about what henna is, how best to use it, and give you a list of our top picks for the best henna hair dyes on the market.
What You Need to Know About Henna Hair Dye
Before we dive into our product reviews, we'll explore what henna is and how to choose the right option for you.
What Is Henna?
If you go into the henna dyeing process expecting it to be like a chemical hair dye, you'll probably end up confused and disappointed. Traditional hair dye causes a chemical reaction in your hair cuticle. It will change the color of your strands and must be grown out or bleached out.
Henna works by bonding with your hair's natural keratin and stains your hair. This means that the color will evolve over time and will eventually fade out. It also will not erase natural tone variations within your hair. This means that henna looks more like natural hair color, reacting with the lighter and darker strands your hair has rather than applying a blanket of solid color.
Henna cannot darken or lighten your hair, but rather reddens and warms whatever shade it naturally is. Some fans of henna will refer to its effect as the "henna glow." Its warm tones and conditioning effects can give a bright and shining, or glowing, appearance to your hair.
Why Should You Use a Henna Dye vs. a Standard Dye?
Many modern hair dyes have strong chemical additives that can cause irritation. Studies have suggested that there may be long-term health implications to some of those synthetic ingredients as well. People who are often exposed to hair dye have a higher risk of certain cancers. If you're sensitive to hair dye or just want to avoid potentially risky chemicals, henna dyes are a great alternative. Pure henna is considered the safest hair dye option available.
Also, synthetic hair dyes are known to cause damage to your hair. Professional hairdressers will often recommend special moisturizing treatments for color-treated hair for this reason. Henna, however, is a natural conditioner. Some users find that it can help thinning hair appear thicker and that it can condition hair, improving shine and strength.
Important Factors to Consider in a Henna Hair Dye
To make sure you're choosing the perfect henna hair dye for you, keep these important considerations in mind.
The Color of the Henna Hair Dye
Henna leaf naturally pigments hair with a red tone, but some brands of henna come in different shades. This can be achieved by combining the henna with other herbs. For brown and black shades, henna can be combined with Indigofera, or "true indigo," which is a blue-black pigment. Several of the hennas on our list have other plant-based ingredients added to the mix to create different shades.
Other dyes, salts, and chemicals can be added to henna as well. Some of these additives can be irritating to your scalp, so proceed with caution when it comes to blends. If you're looking for a natural alternative to commercial hair dyes, then choosing a henna formula with synthetic additives is counter-productive.
Some users will also "hack" or customize their henna by adding extra ingredients that can affect the shade. For more information about popular henna additives, see how to customize your color later in this article.
Powder vs Cream Henna Hair Dye
Unlike most hair dyes, henna typically comes in powder form. This is because henna needs a curing process in warm water for the best color results (more on that later). Keeping it in its powder form until just before using it ensures that it will be at its peak performance when you apply it.
While we do include one cream dye in our recommendations, it is also the least natural option on our list. Cream dyes may have greater convenience, but you have to sacrifice purity in exchange for speed.
It may be an adjustment to prepare your own hair color, but it puts you in control of your experience. You become an active participant rather than just a consumer. If you're serious about avoiding potentially harmful ingredients and allergens, it's definitely worth it to stick to purer options. Besides, you may even find it fun to mix your own henna and even customize your own personal formula.
There are so many henna options on the market; some are just pure henna powder, while others have additional coloring and conditioning add-ins. Sometimes the differences can be subtle but armed with the right information, you can choose the henna that will work best for you.
Top 10 Best Henna Hair Dyes 2021
Your Full Guide to Henna Hair Dye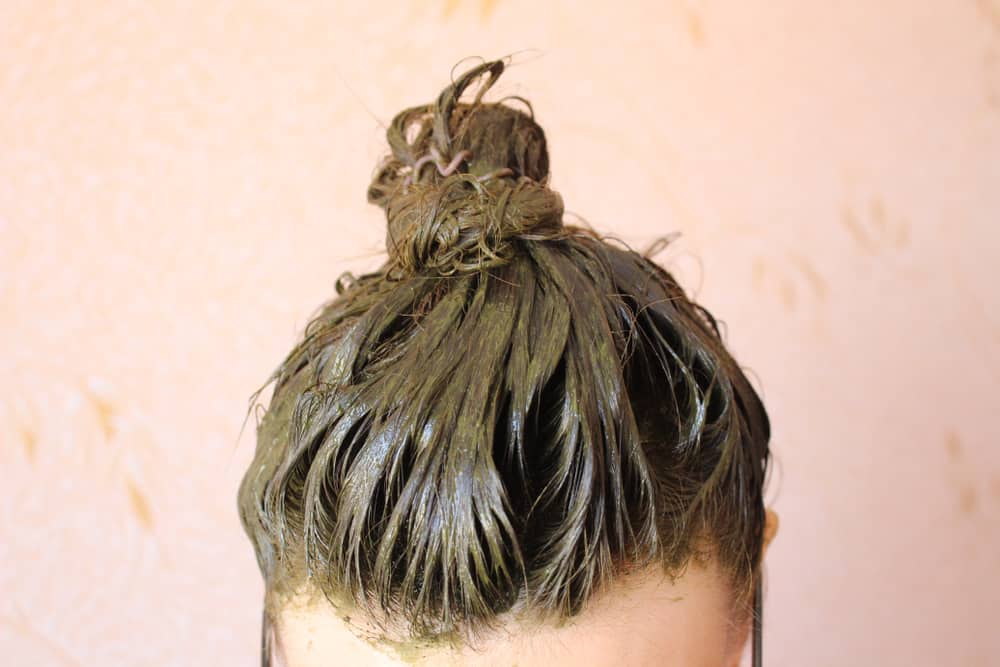 Still have questions? We've got you covered with our in-depth look at everything you need to know about henna hair dye.
How to Apply Henna
Each packet of henna will come with its own specific instructions, but most of them have the same basic method.
Step One: Cure the Henna
The henna must be prepared with warm water and blended into a batter-like paste. The henna will need to cure for a while before you can apply, though the recommended time varies from a couple of hours to overnight. Letting it cure helps release the pigment to give your hair better color.
Step Two: Prepare Your Skin and Bathroom Surfaces
Henna can be quite messy to apply, so you should prepare yourself and your area ahead of time. Since henna can stain your skin, you should wear gloves when applying it. You may also want to apply petroleum jelly around your hairline and on your ears. You may want to apply the henna to your hair while standing in the tub or over an old towel.
Step Three: Apply the Henna to Your Hair and Let It Set
When the henna is ready, you should apply it evenly to clean, damp hair. Once it's spread from root to end, wrap your hair up in a cap or with plastic wrap. Unlike chemical dyes, henna will need several hours to set in your hair. Applying heat can help speed up the process.
Step Four: Rinse Out the Henna
After it has set, rinse it out. It will take a long time to rinse out all of the paste, so be patient.
Can You Wash Your Hair After You Apply Henna Hair Dye?
Avoid shampooing your hair for a few days afterward. Some color will come out in your next couple of washes; that's totally normal. Your hair will settle into its color gradually over the course of a week or two, adjusting in tone during that time.

Can You Customize Your Henna Hair Dye?
The henna community can be quite divided when it comes to customizations. Some people swear by them, but others say that they just get in the way of the henna doing what it does best. Whether you want to experiment with different additions to your henna is up to you.
What Can You Add to Henna Hair Dye?
Here are a few common add-ins that people use for different effects in the henna dyeing process. Of course, keep in mind that certain formulas will react differently on different hair.
Chamomile
Adding chamomile tea to henna in place of plain water can help enhance golden tones and subtly lighten your tone, particularly if you're using a henna and cassia blend. With pure henna, it likely won't make a significant difference.
Chamomile does smell lovely and can help condition your scalp. It won't hurt to add it to your henna, but it likely won't cause a dramatic color difference.
Beet Juice
For people looking to add purple tones to their hair, it can be very tempting to add beet juice. It naturally has a strong pigment that can dye cloth or skin. Some say that it's a way to hack their henna into having a striking plum color, darker and deeper than plain henna.
Beet juice is messy and can easily stain your bathroom, your towels, and your skin, and it's debatable how effective it is.
Cider Vinegar and Lemon Juice
Adding acid to your henna formula can help make the color stronger and bolder. However, if your hair is already dry or damaged, adding the acid can further dry out your hair. It may counteract the conditioning properties of the henna.
Hibiscus Flower
Hibiscus tea can be added to henna to strengthen the red tones if henna tends to have a more orange effect on your hair. A strong tea can add more purple tones in some cases.
Essential Oils
Essential oils can be added to your curing henna to make it smell more pleasant if you aren't a fan of that henna scent. It can also help the paste set and develop a richer color. Some essential oils also have benefits for the health of your hair and scalp. Popular choices for henna are tea tree, eucalyptus, and lavender.
Turmeric
Used as a textile dye for centuries, turmeric has a strong yellow pigment. Some people add it to henna to create golden colors. Ginger and strawberry blonde tones can be coaxed out with the addition of turmeric to your henna.
What Shouldn't Be Added to Henna Hair Dye?
There are a few ingredients that you should avoid adding to your henna, as they're typically ineffective.
Coffee and Wine
Some people think that adding things like coffee or wine to henna will change the color to be more brown or darker red. However, these are largely considered ineffective additions. While they have strong colors, they don't bond well with your hair. They will just make your henna smell funky (and remember that caffeine can be absorbed through the skin, so it may make you a little jittery).
Plant Fats and Oils
While plant fats like coconut oil are great for your hair, adding them to your henna isn't necessarily the best way to use them. Henna has natural conditioning properties and needs a water-based liquid to cure properly. It's better to save the oils for conditioning treatments later.
Choosing the Henna Route
Making the change from a chemical hair dye to henna may have a slight learning curve. It puts a lot more of the responsibility on you. You will prepare your own hair dye instead of having someone in a factory do it for you.
While it can seem like a bit of a hassle, it can also be liberating and empowering. You have control over what you put on your hair and can be more certain that none of the ingredients are questionable. You can also customize your color with some of the ingredients previously discussed.
You'll also be investing in your health and the health of your hair. Rather than depleting the moisture from your hair, you'll be helping your hair develop a thicker and smoother texture. Making the choice to use henna instead of harmful commercial dyes can be a positive choice for your long-term well-being.