Too Faced's Better Than Sex mascara is a crowd favorite and one of the best-selling mascaras on the market today. It's hard to deny that the product has something special. It's especially useful at defining your lashes and making them stand out all day long. That being said, you may be wondering if you have any options besides Better Than Sex mascara for making your lashes pop.
Fortunately, we've collected information about the best Better Than Sex mascara dupes out there so you can find a product that is comparable to this famous mascara. We'll also be giving you a full guide so you can make your own comparisons and understand what to look for in a Better Than Sex mascara dupe.
What's Great About Too Faced's Better Than Sex Mascara?
Too Faced's Better Than Sex mascara underwent an extensive development process. More than 3 years were spent on development with 100 different variations produced before the final product as we know it today was invented. It quickly skyrocketed in popularity and became known as a mascara that can add definition, volume, and thickness to your lashes all with one swipe of the trademark hourglass brush. It's the perfect choice for anyone who wants full, thick, and dramatic lashes without any clumpy-ness or a waxy texture.
On the downside, this mascara can be expensive, with a tube running for about $23. And if you are a regular mascara user or replace your mascaras diligently every 3 months, this can add up to be a lot of money. Additionally, you may find it difficult to find this product in stores or online on a regular basis, because it does tend to sell out from time to time—a definite drawback for those of us who need a new tube of mascara as soon as possible.
Below, we've collected the best dupes out there that can compete with Too Faced's Better Than Sex Mascara.
Top 5 Best Dupes for Too Faced Better Than Sex Mascara 2023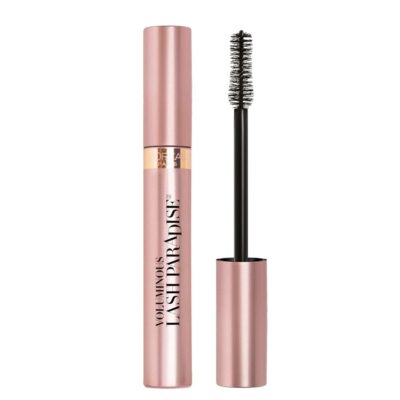 Why we like it:
The L'Oréal Voluminous Lash Paradise Mascara offers as much volume as Better Than Sex Mascara at half the price.
Editor's Rating:
At first glance, you will probably notice that the L'Oréal Lash Paradise mascara is packaged pretty similarly to Better Than Sex mascara—both products have metallic pink tubes, though Better Than Sex is a little thicker size-wise. However, L'Oréal's mascara comes in at around $10, which is about half the cost of the Too Faced mascara and can be a great bonus for anyone who is looking for a comparable mascara while on a budget.
The formula of this mascara is very long-wearing and it will last all day long, just like the Better Than Sex mascara. It also has a smooth application and won't crumble or flake when it is dry, which can be a definite plus if you have gotten used to the way Better Than Sex mascara stays looking good on your lashes all day long.
On the downside, the L'Oréal Lash Paradise mascara wand does not have as defined an hourglass shape as the Better Than Sex mascara. This means it may be difficult to properly define every single one of your lashes and especially those on your bottom lashline. You may also need multiple coats of the L'Oréal mascara in order to build up the same amount of volume that Better Than Sex mascara would give you in one swipe.
Pros
Similar packaging style

Half the cost of Better Than Sex

Very long-wearing formula

Smooth application

Does not crumble or flake when dry
Cons
The wand is not as curved

May need multiple coats
---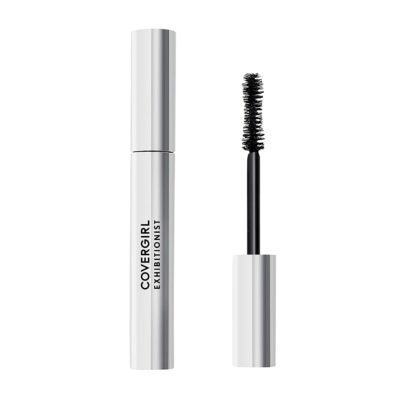 Why we like it:
This mascara is cruelty-free and is designed to add serious length and thickness in order to give you dramatic-looking lashes.
Editor's Rating:
Another great dupe with a price point similar to L'Oréal Lash Paradise, the CoverGirl Exhibitionist Mascara comes in two different colors—black or brown. This can be a plus for those who love the Better Than Sex mascara but wish for a color option besides black.
The CoverGirl Exhibitionist Mascara is formulated to leave lashes looking thick and full, similar to the Better Than Sex mascara, and it adds serious length to lashes for those who want to utmost definition. Plus, it is a cruelty-free product, much like the entire Too Faced line of cosmetics.
Unfortunately, the CoverGirl mascara is a little more prone to clumping than Better Than Sex. The wand may also be too large for some users and can leave lashes a little bit bunched together and not as natural-looking as the Better Than Sex mascara would.
Pros
Comes in black or brown

Cruelty-free

Adds serious lash length

Great for adding thickness to lashes
Cons
Formula is prone to clumping

Mascara wand may be too large for some users
---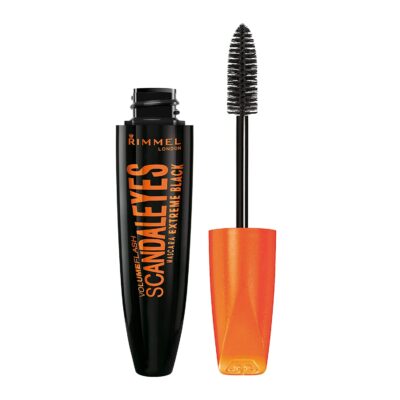 Why we like it:
The Rimmel Scandaleyes Mascara is the perfect drugstore dupe for Better Than Sex while still delivering maximum lash volume.
Editor's Rating:
Offering maximum volume and the ease of drugstore access, the Rimmel Scandaleyes mascara boasts a lightweight formula that sits as naturally on lashes as the Better Than Sex mascara does. As an added bonus, it is infused with collagen to keep your lashes looking healthy after you've removed your makeup.
This product has a tapered mascara wand that is ideal for defining the smaller lashes in the corners of your eyes and along your lower eyelid, which is comparable to the unique hourglass brush included with Better Than Sex mascara. Plus, Rimmel's Scandaleyes mascara is easily found in drugstores or major chain retailers, which makes access to this easy at a moment's notice.
Because the formula of this product is more lightweight, some users may find it a little bit too watery for their liking. This formula consistency also makes it a little less long-wearing and not as likely to last all day, unlike the Better Than Sex mascara. It also might smudge or run easily for the same reason.
Pros
Lightweight formula

Great for building up volume

Tapered mascara wand

Perfect drugstore dupe
Cons
May be too watery for some

Not as long-wearing

Can smudge easily
---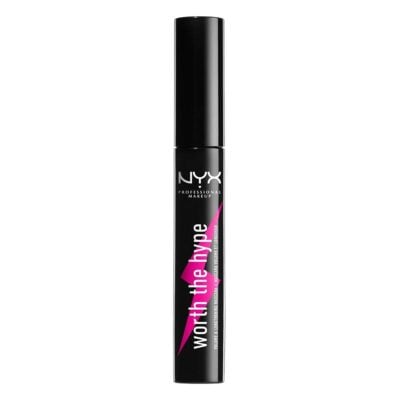 Why we like it:
NYX's Worth The Hype mascara is perfect for creating amazing lash length and separating your lashes for extra definition.
Editor's Rating:
The thinner wand bristles of the NYX Worth The Hype mascara are perfect for using on thinner eyelashes and for completely separating your lashes. This helps to add extreme length and definition to your eyes, which is definitely comparable to the length and definition obtained with the Better Than Sex mascara.
This product comes in a very dark black color that helps to add a dramatic effect to your look and can be the perfect thing for completing your night out makeup. The color is very similar to that of the Better Than Sex mascara. Plus, this product is also cruelty-free, so you don't need to worry about compromising your ethics for a quality mascara.
Unfortunately, this product is not very long-wearing and may not last the entire day. It tends to run and smudge easily, and should not be put into close contact with water. It is also not as good as the Better Than Sex mascara at creating lash volume, as the thinner mascara wand focuses more on length than on creating super full lashes.
Pros
Thinner wand bristles

Great for separating lashes

Adds length and definition

Very dark black color

Cruelty-free
Cons
Not very durable

Runs and smudges easily

May not be the best at creating volume
---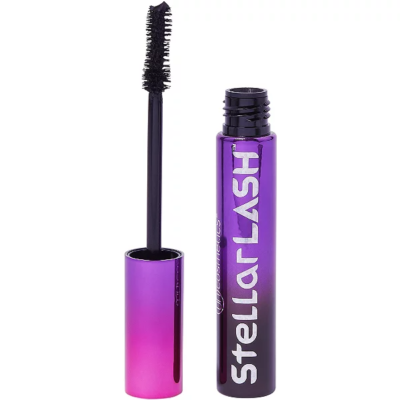 Why we like it:
The BH Cosmetics Stellar Lash mascara is perfect for curving your lashes up and out, giving you the dramatic effect of your dreams.
Editor's Rating:
Similar to Better Than Sex mascara, the BH Cosmetics Stellar Lash mascara has a curved wand to it. While it isn't as extreme a curve as the hourglass wand that comes in the Better Than Sex mascara, it is still perfect for really adding a defined upward curve to your lashes. This gives you a perfectly curled look that can help add dramatic definition.
The formula of this product is a little bit on the thicker side, which can help to give your lashes a completely full and voluminous look. The formula is also long-lasting, which means it can stay put for the whole day without running or smudging, much like the Better Than Sex mascara.
Unfortunately, it may not have the easiest application process, as the thickness of the formula tends to clump around the wand. It may take a few tries to even out the mascara on the wand and apply it to where it doesn't clump up. This mascara may also be a little bit flaky once it is dried, which tends to get worse if you put too much of the mascara on at once.
Pros
Curved wand

Great for creating a full lash look

Gives lashes a curled look

Long-lasting formula
Cons
Formula tends to clump on the wand

Can be flaky once it is dry
---
Your Full Guide to Finding a Dupe for Better Than Sex Mascara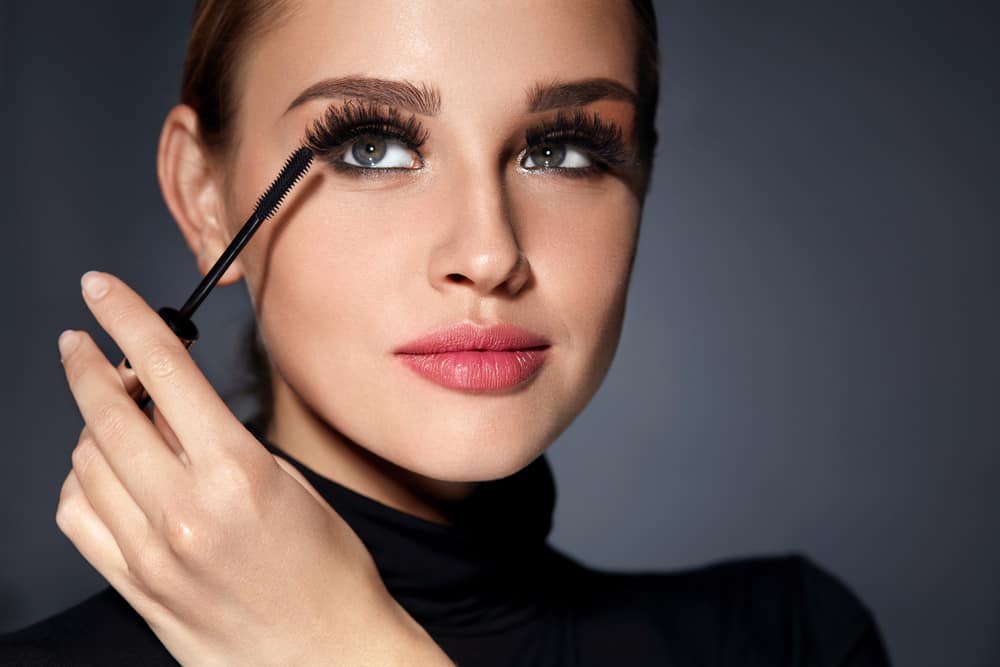 The considerations below can help you make a decision between the dupes on our list. They may even help you find a new favorite Better Than Sex dupe the next time you are beauty shopping!
Wand Shape
The wand shape in Too Faced's Better Than Sex mascara is a unique hourglass shape that allows you to define and curve both upper and lower lashes with ease. When searching for a dupe, you should try and find a brush that will give you a little bit of a curl and is tapered, so you can easily apply the mascara to the corners of your eyes.
From our list, we recommend the BH Cosmetics Stellar Lash mascara if you are looking for a dynamic curled lash.
Mascara Consistency
The formula of Better Than Sex is perfectly calibrated to be not too thick and not too watery. This means that you should look for a dupe that applies smoothly without being too thick or clumping together on your eyelashes. We recommend L'Oréal's Lash Paradise if you are looking for a product with a super easy application process.
Final Finish
Once your mascara dries, you want it to be smooth and natural-looking, not clumpy or flaky in any way. Better Than Sex mascara can achieve this goal, but if you are looking for a dupe at a much lower cost, we suggest trying out CoverGirl's Exhibitionist Mascara.
Long Wear
Durability is a cornerstone of the Better Than Sex mascara, so for a product to be considered a good dupe, you should be able to wear it all day long with minimal smudging or flaking. You may also want to look into waterproof versions of your favorite mascaras, as these can make a good dupe even more durable.
Cruelty-Free
The Too Faced product line is completely cruelty-free and you may want to find a dupe that is also cruelty-free. This guide can tell you more about finding a product that doesn't use animal testing, and you can check out either the NYX Worth The Hype mascara or the Covergirl Exhibitionist mascara for a quality, cruelty-free dupe.
Save Money and Stress With a Better Than Sex Mascara Dupe
Finding a dupe of your favorite mascara is the best way to save time searching for one specific product. It can potentially save you tons of money, especially if you end up selecting a drugstore branded dupe. When choosing your dupe, remember to take into account the factors that make Better Than Sex mascara so popular and compare them to your new product in order to get a proper evaluation.