Colourpop is one of the buzziest cosmetic brands on the market currently thanks to their pop-culture collaborations. Who doesn't want to wear makeup inspired by Animal Crossing, The Mandalorian, or Sailor Moon? Even better, Colourpop cosmetics are highly pigmented, giving them a vibrant all-day look while still being inexpensive.
But as a consumer, you should demand more of your cosmetics than just great products and low prices, you want products that are ethically produced and don't test on animals. In this article, we'll give you a rundown of Colourpop's animal testing policy as well as other important things to know about the brand.
Colourpop's Stance on Animal Testing
From day one, when the brand debuted in 2014, Colourpop rejected animal testing. The brand has Leaping Bunny's stamp of approval and appears on PETA's whitelist. Not only does the brand avoid animal testing, but they also work to ensure that none of their ingredients down the supply chain are tested on animals.
Some countries require post-market animal testing on products to allow them to be sold. China is one of the most notorious places for this, requiring tests on all imported personal products to be carried out, which can include animal testing. Brands that export their goods for sale in China understand their items will be tested on animals. This can make things murky when it comes to determining if a brand is truly cruelty-free.
Colourpop does not export their products to be sold in Mainland China, meaning that from beginning to end, their ingredients and finished products are safe from animal testing.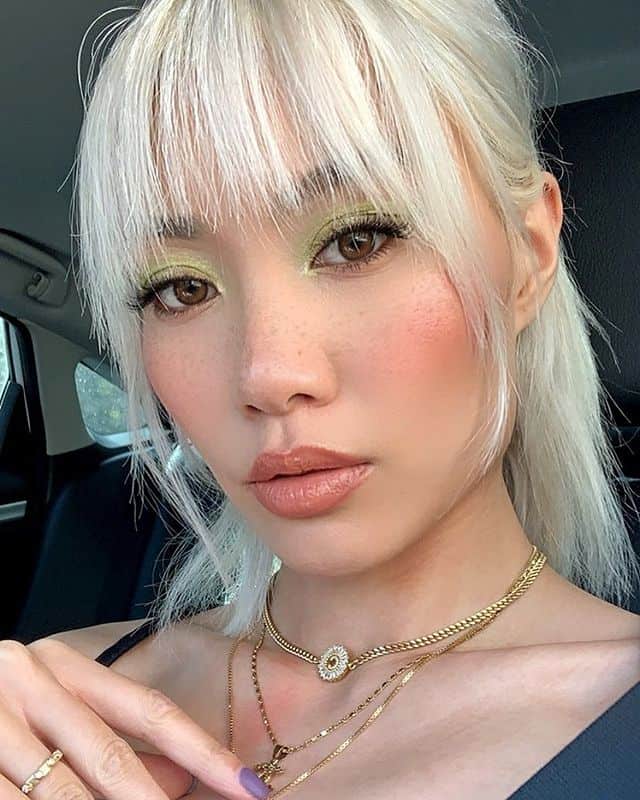 Source
Colourpop's Ethics
Besides being cruelty-free, there are other things to appreciate about Colourpop's ethical standards.
Vegan Options
While Colourpop isn't entirely cruelty-free, many items in their line are vegan and their site offers a complete list of which items are not. So, if you're vegan, or want to keep your makeup collection vegan, you can cross-reference their list before making a purchase.
Ethical Labor Practices
Colourpop's ethics extend beyond animal testing to the human labor behind their products and ingredients as well.
Unlike many brands that keep prices low by exploiting cheap labor abroad, Colourpop maintains a relatively small US-based operation. The company was started by a brother/sister duo in California and they are still located in LA to this day.
In 2019, Refinery29 released a short documentary about mica mining in India, which has made many makeup lovers concerned. Mica is the mineral used as the basis of most powdered makeups and in India, the workers who mine it (including young children) have terrible working conditions and receive extremely low pay. When asked about where the mica in their products was sourced, Colourpop responded to customer inquiry and confirmed that the brand does not source their mica from India.
Inclusivity
Finally, we also admire their inclusivity. The brand shows color swatches of their products on a full range of skin tones so you have a good idea of how it will look on you. Their social media also features a diverse collection of models and influencers to show that their makeup really is for everyone.
Where to Buy Colourpop
Colourpop started out as an online brand and their website is still the best option for looking at their full collection. By making an account, you can save your favorites to a wishlist and be notified about special deals. If your favorites are sold out, you can also sign up to be notified when they're back in stock.
We also recommend following their Instagram account for details about upcoming sales, new product announcements, and styling ideas.
If you prefer to shop in person, select Ulta stores throughout the US and Canada also sell a limited range of Colourpop items. On Ulta's website, you can browse which Colourpop items they are currently offering. If you're already making an order on their website, that can be a convenient option.


Source
The Best Products to Buy From Colourpop
Maybe you're ready to take the plunge and try some Colourpop cosmetics for the first time. With hundreds of different items all in different shades and finishes to choose from, it can be a little daunting to start browsing on their site. Of course, if you're looking for something specific, that's another story, but if you want to start dipping your toe into the world of Colourpop, we have a few suggestions.
Colourpop first launched with just eyeshadow in 2014. Their shadows have remained some of their best sellers. With highly pigmented blends in matte and shimmer shades, there's something for everyone. You can start with one of their pre-built palettes or you can build your own custom set of colors.
For eyeshadow singles, their Super Shock Shadow has a unique creme-powder texture that won't crease or fade. Instead, it delivers bold and beautiful color all day while staying put.
Their lip tint pencils are also crowd-pleasers, providing long-lasting color in a creamy, moisturizing stick format. If you're in the market for a dewy alternative to powder blushes, their Cheek Dew adds a flush of natural color to your cheeks while also hydrating your skin with hyaluronic acid and vitamins C and E.
No one will blame you, though, if you immediately check out their Collaborations tab to enjoy all the fun pop-culture collections. Who doesn't want Disney villain-inspired cosmetics? Or a Barbie eye palette? With Colourpop, it's more than just a gimmick. They deliver high-quality products with a playful side.
Shop With Peace of Mind
Colourpop sets a great example for the rest of the cosmetic industry. Their business model proves that you can create great products that don't endanger animals or exploit human labor. And you can do it at an affordable price.
If you haven't yet pulled the trigger on Colourpop, we hope this article will help you feel comfortable shopping this brand. If you're a return customer who's looking to clean up your makeup collection, you can rest easy. Colourpop is right at home alongside many of your other favorite ethical cosmetic brands.