The winter season is in full force right now, and whether you are living in a place with snow, or just a slight drop in temperature, we all love a good closet refresh. Personally, I find limitless joy in putting away the tank tops and sandals for a couple months to let my chunky knits and boots breathe.
Whether you consider yourself a winter person or not, it's exciting to dress for a chilly day spent cozied up by a fire or out and about, taking in the crisp, fresh air. One of the most classic winter staples is an oversized sweater. We all know that it can be difficult to motivate and decide to change out of those comfy sweats, but a chunky sweater can be just the thing to keep you warm and chic during this winter season.
It's often difficult to know where to start when styling an oversized sweater, so we are taking that concern off your shoulders. Below you can find information on how to choose a sweater that works best with your body type, how to style an oversized sweater, and a few of our favorites to try.
Finding the Most Flattering Oversized Sweater for You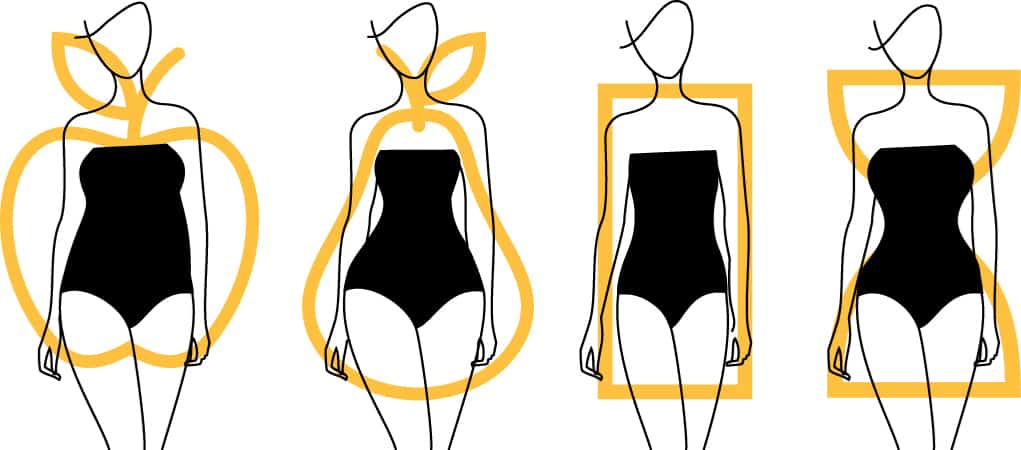 Many shoppers are under the assumption that if you are wearing something oversized, it can look unflattering or sloppy. This couldn't be further from the truth. Wearing something oversized is a stylish and very trendy option that plays with proportion. The only trick is discovering how to buy for your body type, and how to style your purchase. While there is no limit to the diversity of body shapes and sizes, we will cover a few common body figures and the perfect oversize sweater for you.
While these are just a few suggestions that typically best accentuate each body type below, an oversized sweater is universally flattering and works for absolutely everyone!
Sweaters for Hourglass Figures
The hourglass shape is usually defined by a cinched waist, with a proportionate bust and hips. For hourglass figures, it's important to remember that you can wear oversized sweaters without looking like you're drowning in it. To accomplish this look, find a chunky knit and pair it with high waisted pants to tuck into —or wear it with a skirt and a belt over the sweater to accentuate your natural shape.
Another idea is to opt for a sweater dress, a form fitting option to hug your shape in all the right places. This is a comfy alternative, particularly for those living in warmer places wanting the appearance of styling for the winter months, without burning up!
Sweaters for Pear Figures
This is the most common body type for women. Pear shaped women usually have slimmer shoulders and bust with larger hips, legs and waist. To best flatter your shape, it's important to find oversized, cropped sweaters to even out the lower half of your physique.
Another option is a long open cardigan that hits right above the knees with a fitted top underneath. V-necks and cowl necks look the most flattering on women with a pear shape, as they play with the illusion of proportion.
Finding a sweater with horizontal lines can also be a great alternative to even out your natural proportions.
Sweaters for Apple Figures
Women with apple shaped figures typically have larger shoulders and abdomen with slimmer thighs and calves. To make your top more proportional with your bottom half, it's important to look for sweaters that make your chest and stomach appear narrower. To best achieve this, try a loose sweater dress, or a cropped wrap sweater or cardigan. Wrap sweaters are extremely flattering and effortlessly show off your body's beautiful shape.
Another option is playing with vertical lines, which create that slimming illusion.
Sweaters for Rectangle Figures
Rectangular figured women usually have very similar proportions for their chest, stomach, waist, and legs. For a rectangle figure, the chunkier sweater, the better! By creating the visual of more weight up top, you are breaking up the equal proportions of your body, creating a new shape and allowing the illusion of more curves. You can also play with horizontal stripes, which work to mimic a variety of proportions.
To style a chunky, cropped sweater, it's best to pair it with a high waisted pant or skirt to meet the spot where the sweater ends.
How to Style Your Oversized Sweater
It's my expert opinion that you could wear almost anything —whether it be designer, or found in your grandmother's attic— as long as it's styled correctly. The secret to an elevated outfit is discovering how to pair certain pieces successfully.
An oversized sweater is no exception. While there are several ways to look chic in an oversized sweater, we will provide just a few options for you to try, and some of our favorites on the market right now…
The Sweater Dress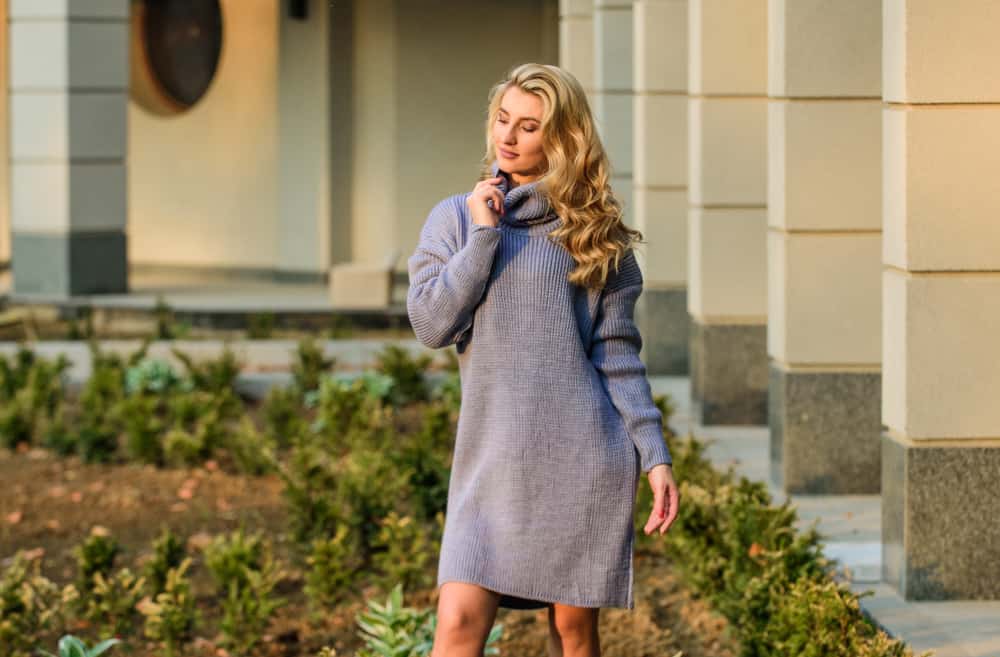 The sweater dress is a ridiculously easy and effortless look to pull off. Try throwing a chunky belt over it to cinch in your waist, and break up the color. Since a sweater dress is a full outfit in one article of clothing, you want to make sure you add some bold jewelry to finish off the look. Sweater dresses are extremely easy to dress up and down, which makes it easy to wear throughout a busy schedule.
If you are searching for a sweater dress, look no further! Check out these options.
Lulus
❋ We think this Lulus sweater dress is the perfect winter staple for your closet. It's reasonably priced and gets great reviews. This sweater would be perfect paired knee-high boots, knit socks poking out underneath and a small baguette purse.
ASOS
❋ This ASOS sweater dress is a slightly dressier option, perfect for work or a dinner out. I would pair this with heels or mules and layer some simple necklaces for a polished look.
Lovers and Friends
❋ This sweater dress is sure to brighten any gloomy day. Dress it up with heels and a layered jewelry or dress it down with your favorite knee-high boots.
The Oversized Sweater Vest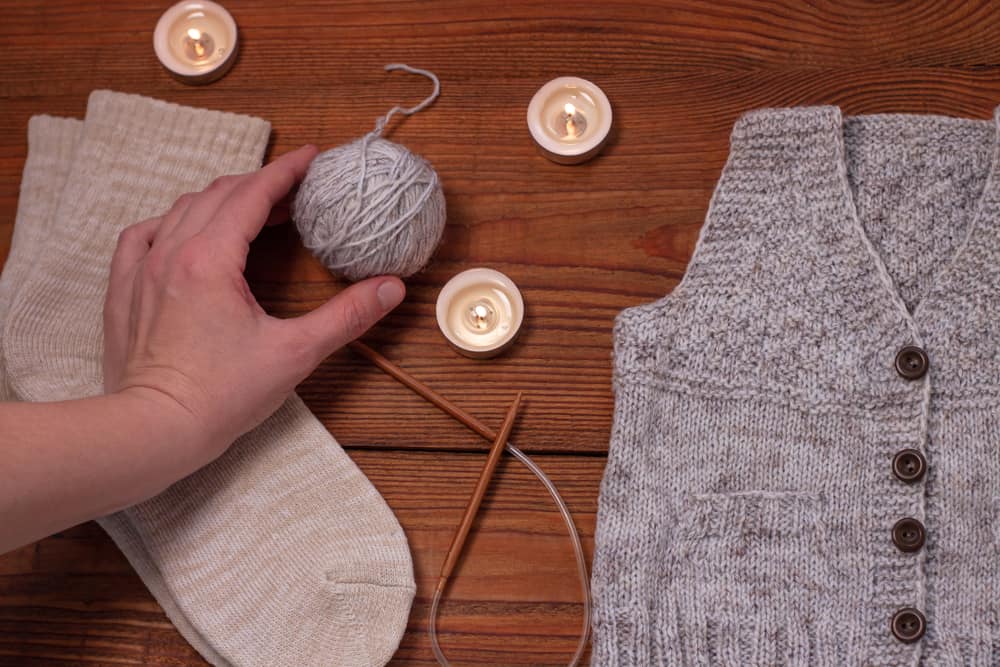 Okay, I know what you're thinking… but sweater vests are making a huge comeback! It's time to channel your inner Harry Styles! As always, accessorize, accessorize, accessorize! I love to layer necklaces and stack bracelets for that perfect seventies inspired fit. The best thing about a sweater vest is you can wear it year-round by playing with layering.
Check out these steals!
❋ This Amazon fave is ridiculously affordable, and it's eligible for Amazon prime. To get the look, pair with a button up collared shirt and your favorite jeans.
ASOS
❋ We are absolutely loving this sweet take on the houndstooth print. If you're looking to add a little color to your wardrobe, this oversized sweater vest is perfect for you. Try pairing it with high waisted baggy jeans and a white, tight long sleeve t-shirt underneath.
The Oversized Cardigan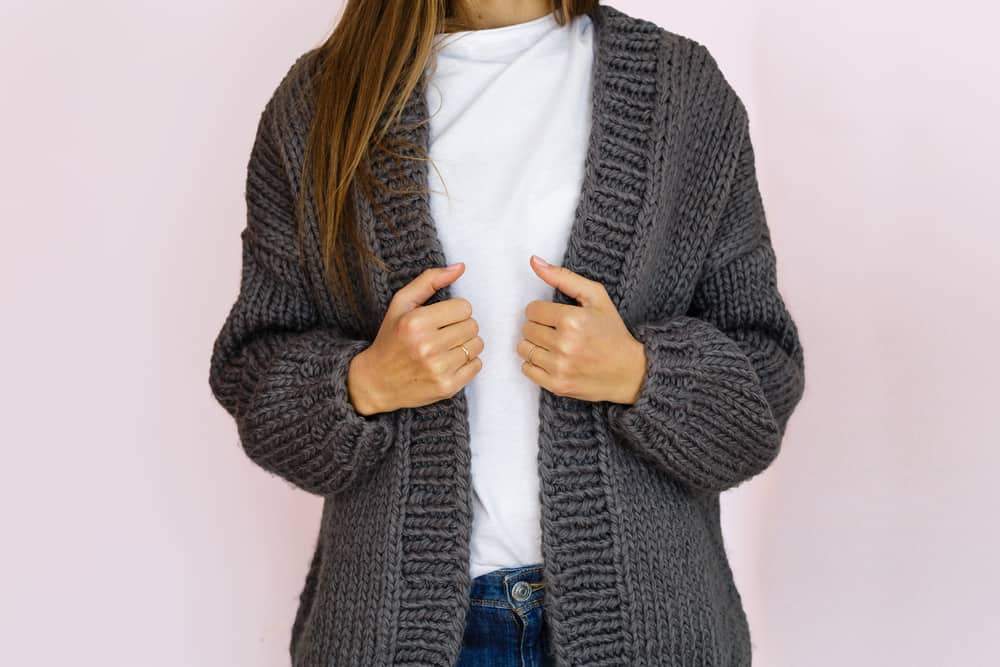 An oversized cardigan is one of the best options for layering, and provides a lot of options for versatility. It is another one of those pieces that works year-round if you play with patterns and colors.
A chunky cardigan could pair perfectly with some flared pants, your favorite jeans, or a dainty skirt.
Check out our faves!
ASOS
This plus sized option from ASOS is a great reminder that you don't have to layer much under a cardigan. Depending on how much skin you would like to show, you can also pair this crocheted sweater over a bralette, a tank, or a t-shirt.
Shopbop
❋ We are loving this Chanel inspired cardigan sold by Shopbob, under the brand Sister Jane. If this sweater isn't serving you "Emily in Paris" vibes, I don't know what will! Complete the look with a light mock turtleneck underneath, sheer black tights and a simple skirt for the perfect Parisian outfit!
Anthropologie
❋ While this is a pricier option, the quality of Anthropology knits are beyond compare. The bright pink shades are sure to brighten up any cold winter day, yet the color scheme works year-round. Try styling with your favorite jeans, a tank top or t-shirt, and some booties or sneakers.
Stay Healthy and Cozy!
Everyone should prioritize comfy clothing that sparks joy — especially during the COVID era. This is a reminder to give yourself some grace during this challenging period and make sure you aren't putting too much pressure on yourself to dress a certain way. We hope this helped provide some new ideas to spruce up a comfy cozy outfit and set you up for a stylish success!