When it comes to school, you probably don't think of blue skies and sunny beaches, right? If not, we can't blame you, but we are happy to report that you can put the two together by going to cosmetology school in Tampa, FL.
Its proximity to the Gulf of Mexico makes it a hotspot for Cuban culture, and it's even the alleged birthplace of the Cuban sandwich (just don't tell that to its namesake country, though). Tampa is also home to Jose Marti Park, which is technically Cuban soil, so you really will get a big dose of Cuban flavor here, both literally and metaphorically.
The best part about all this is that you can enjoy these sights—and live pretty comfortably—in Tampa on the average cosmetologist's salary, which is just a little over $30,000. It's also one of the more affordable American cities to live in, being 22.27% less expensive than New York City (rent in Tampa is 54.94% less expensive than the average NYC rent!). However, keep in mind that a lot of things factor into a cosmetologist's salary, like the kind of salon you work in, how large your client base is, and how many years of experience you have.
Job prospects for cosmetologists are pretty good throughout the entire state of Florida. There's an expected 12% increase in projected employment for cosmetologists in the coming decade here, so aspiring beauticians will do themselves a favor by heading to the Sunshine State to get started.
But of course, there are so many cosmetology schools out there to choose from. How can you be sure that the one you're looking at is a good fit for you? After all, you lead a busy life; between work, family, friends, and any other commitments, finding a cosmetology program that fits your budget, schedule, and goals can be difficult.
That's why we've gone ahead and done the work for you; between our top picks and handy school finder, you won't be at a loss for the best cosmetology schools in Tampa. We've assessed our choices based on customer satisfaction reviews, financial aid and scholarship options, and program choices.
We recommend doing your due diligence when it comes to researching these schools, though. Try to look for graduation and job placement rates if possible, as both will tell you how effectively the school will prepare you for working in the beauty industry. As much as we love to help you, the only way to know for sure that you'll get what you need from a program is to take a tour of the school yourself. This way, you can make the most thoughtful and informed decision.
The Best Cosmetology Schools in Tampa, FL
Before you use our school finder to look for a program on your own, check out our top picks for cosmetology schools in Tampa. We've tried to find a balance of the most affordable and program-diverse schools in the area so that you can get the most bang for your buck no matter where you go.
Shear Excellence has been training barbers and beauticians in the Tampa and Valrico areas for over 20 years now. Their comprehensive 1200-hour programs teach you the ins and outs of hair cutting, hair removal, best sanitation practices, and much more.
They're also pretty flexible as far as tuition and schedules go. The full cost of their cosmetology program is just over $16,000—not half bad when you consider some programs easily surpass $30,000. In addition, they offer Pell Grants, Stafford loans, and pay-as-you-go options to make the programs more affordable.
As for their schedules, you've got a few choices as well. You can opt for a part-time track that meets Monday through Thursday evenings for 54 weeks, or you can choose from their full-time options: a 30-hour per week daytime schedule or a 26-hour per week early evening schedule.
Cost: $16,289 (for cosmetology program)
Program Length: 1200 hours (for cosmetology program)
Location: 3663 & 3679 W. Waters Ave, Tampa, FL 33614
Financial Aid: Pell Grants, Stafford loans, G.I. Bill benefits (for applicable veterans), private loan options, pay-as-you-go options
Other Programs Offered: Nail technician program, barbering, facial administration, full specialist training
You'll be hard-pressed to find a cosmetology school that's not only highly affordable but one that offers programs in both English and Spanish. For just under $7000, you can train to become a licensed makeup artist and facial specialist and learn tips and how to apply airbrush makeup, FX makeup, bridal makeup, and editorial makeup. Students also receive 260 hours of facial specialty training to help them pass the exam to become a Florida board-certified facial specialist.
Chic Image Academy offers part-time, full-time, and accelerated programs, depending on your schedule and motivation level. Pricewise, they're one of the best on the list; a program that prepares you for licensure like this usually costs over $10,000, so you're really getting a great deal here. Like other schools, they also offer federal subsidized and unsubsidized loan options in addition to private loan options.
Our only complaint is that they don't offer a wider selection of programs; this school is geared more towards those wanting to become makeup artists, facial specialists, or nail techs specifically.
Cost: $6825 (promotional offer)
Program Length: Part-time (six months), full-time (one year), accelerated (9.29 weeks)
Location: 813 W Platt St, Tampa, FL 33606
Financial Aid: Pell Grants, Stafford loans, G.I. Bill benefits (for applicable veterans), private loan options
Other Programs Offered: Facial specialist program, nail specialist program
Dolly Monroe is a great cosmetology school for beginners and industry veterans alike. They offer both basic and advanced programs for estheticians and makeup artists, so those hoping to step up their cosmetology game are in luck here. You can also apply for all the usual federal subsidized and unsubsidized loans here (i.e., Pell Grants, Stafford loans, G.I. Bill benefits [if applicable], etc.) or work with your local bank or credit union to get a private loan.
You'll also get a lot of schedule flexibility here too. For example, their basic esthetics program offers a 10-week real-time track or a 15-week online-real time hybrid track. In a post-COVID era where public health has never been more paramount, their online option is extremely attractive. They also have a job board for alumni so that recent graduates will be in no short supply for work.
Although most programs cost under $8000, their cost-to-hours ratios are relatively low: you only get 300 hours for the basic esthetics (compared to other schools whose programs are four times that long), and it still costs almost $7000. This is why we really only recommend Dolly Monroe for those hoping to break into very specific niches in the beauty industry, like film and theatre makeup or other FX makeup.
Cost: $6500 (basic esthetics program)
Program Length: 300 hours (basic esthetics program)
Location: 10359 Cross Creek Blvd Suite E Tampa, FL 33647
Financial Aid: Pell Grants, Stafford loans, G.I. Bill benefits (for applicable veterans), private loans through banks or credit unions
Other Programs Offered: Esthetics and makeup artistry hybrid program, microblading and microshading program, lash extensions program, online instruction program, advanced esthetics program, advanced makeup artistry program, one-on-one options
A Final Word on Tampa, FL Cosmetology Schools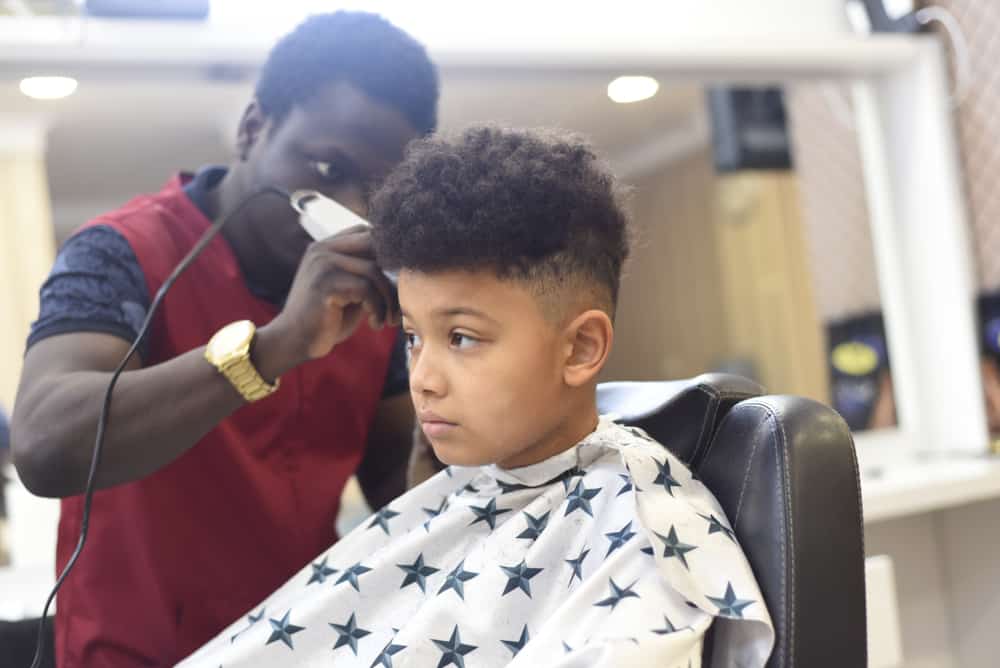 The city of Tampa is a bit of a jack of all trades when it comes to what it's known for: in the 1980s, it was the death metal capital of the world, but nowadays, it's known for being one of the US's biggest phosphate producers. Talk about a well-rounded resume!
Tiger King fans will also be delighted to know that Tampa is home to Carole Baskin's Big Cat Rescue, which first made waves on a Netflix special that captivated the nation last spring. This big cat sanctuary is home to some of the jungle's deadliest predators, like jaguars, lions, cheetahs, and panthers, and has only exploded in popularity since the special's release.
But if that doesn't impress you, then consider the fact that Tampa is also home to the MacDill Air Force Base, which in turn houses the US Central Command. MacDill is the most important building in the US military next to the Pentagon. This is where we train our soldiers for action in the Middle East, so it's certainly a spectacle worth noting.
Clearly, Tampa's got a lot more going on besides its booming beauty business. Whether you're here to check out US military history, enjoy an authentic Cuban sandwich, or learn how to trim a head of hair, there's something for everyone, even outside of cosmetology class. Best of luck on your school search!