Top Picks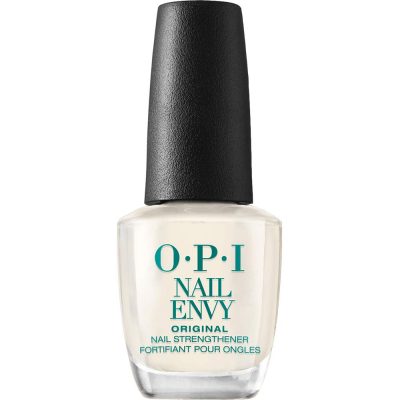 OPI Nail Envy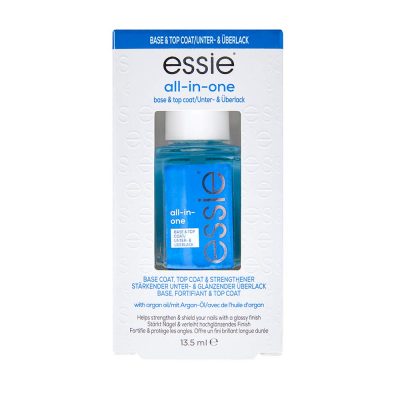 Essie All-In-One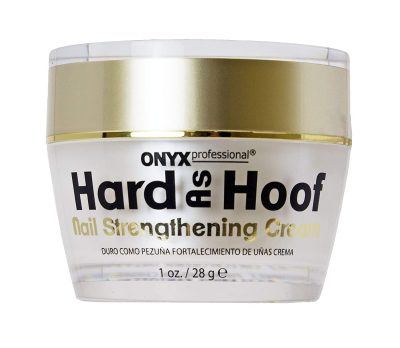 Hard As Hoof Nail Strengthening Cream
Previous
Next
We all know someone who has perfect fingernails without even trying. They can put their hands through just about anything and never once will we hear them say "I just broke a nail!" Comparing ourselves to these people won't make our nails heal any faster, but taking the right measures and precautions will.
There are plenty of treatments that will get rid of painful and quite frankly embarrassing nails. With the right products, you no longer have to live life from one broken nail to the next.
What to Consider When Shopping for a Nail Strengthener
With so many nail strengtheners on the market, it can be hard to find one that caters to your individual needs — but it doesn't have to be! We've gone ahead and selected some truly amazing (and well-priced) products so you can focus on healing your nails without breaking the bank.
Before we reveal our picks, let's find out about the different types of nail strengtheners, how they work and whether or not you can benefit from using one.
How Do Nail Strengtheners Work?
Our nails are a clear indication of our health. Commonly, we experience dry and brittle nails when we lack proteins like keratin or vitamins like biotin and B12. Nail strengtheners were designed to coat the nail with a protective layer or supply them with missing nutrients, thus reinforcing them and making them less pliable.
Nail strengtheners come in three forms, but depending on your needs, you might only need one of them.
Nail Hardeners: A topical nail hardener usually comes in the form of a polish, which prevents further breakage by thickening the nail plate. These can be applied to bare nails and sometimes even used as a top coat. Some nail hardeners, like Essie All-In-One, offer the best of both worlds: they harden your nails while infusing them with nutrients.
Nail Hydrators: Nail hydrators tend to come in the form of a cream or oil. They're infused with nutrients that help restore moisture. At the same time, they heal cuticles, which promotes growth. However, nail hydrators don't always work their magic in a time-efficient manner, which can leave the nail susceptible to breakage in the interim. Thankfully, combining a hydrator with a nail hardener can prevent this from happening.
Supplements: If applying cream, oil, or polish daily just isn't for you, you can always opt for nail strengthening supplements. On top of strengthening your nails, these supplements will also do wonders for your hair and skin. They're loaded with vitamins!
Like nail hydrators, supplements can take time to run their course, so coupling them with a nail hardener can shield them from further damage while you wait to see results. There's only one supplement on our list, so if that's what you're leaning towards, we recommend jumping to Sports Research Biotin.
Do I Need to Use a Nail Strengthener?
Our nails are constantly being stripped of their natural oils, which is why the vast majority of us can benefit from using a nail strengthener. It doesn't matter if you're a man or a woman, because nail issues target everyone, especially those who perform manual labor.
Depending on the health of your nails, using a strengthener may not be necessary. This is especially true if you're someone who stays hydrated, eats a healthy diet, and consistently sports bare fingernails. However, the hard truth is that many of us don't give our nails the care they deserve. Everything from doing the dishes and using hand sanitizer to using household cleaning products and performing manual tasks can result in damaged and sometimes even painful fingernails.
If you're trying to heal your nails after years of acrylics or attempting to kick your nail-biting habit to the curb, chances are you will benefit from using a nail strengthener. But if painting your nails just isn't your thing, you can always use a supplement like Biotin or a nail hydrator like Hard As Hoof — there are so many solutions to this common problem!
If you're curious to find out more about damaged nails and why so many of us suffer from this problem, check out our benefits guide.
Picking the Best Nail Strengthener of 2020
We want you to pick the best nail strengthener for you, so we considered the following three categories when making our picks.
Type: To keep things simple, we'll fill you in on the type of strengthener we're reviewing.
Application: We'll give you a rundown on how to apply each product so that you can know, right off the bat, if it can easily be incorporated into your lifestyle.
Time: Some nail strengtheners can take months to work their magic. The problem is, some of us need instant relief. We'll also include a time frame for results — so you know what to expect and when to expect it.
Just because you made your nail bed, doesn't mean you have to lay in it. Let's find out which nail strengtheners have passed the test of time.
Top 10 Best Nail Strengtheners 2021
Guide to Buying the Best Nail Strengthener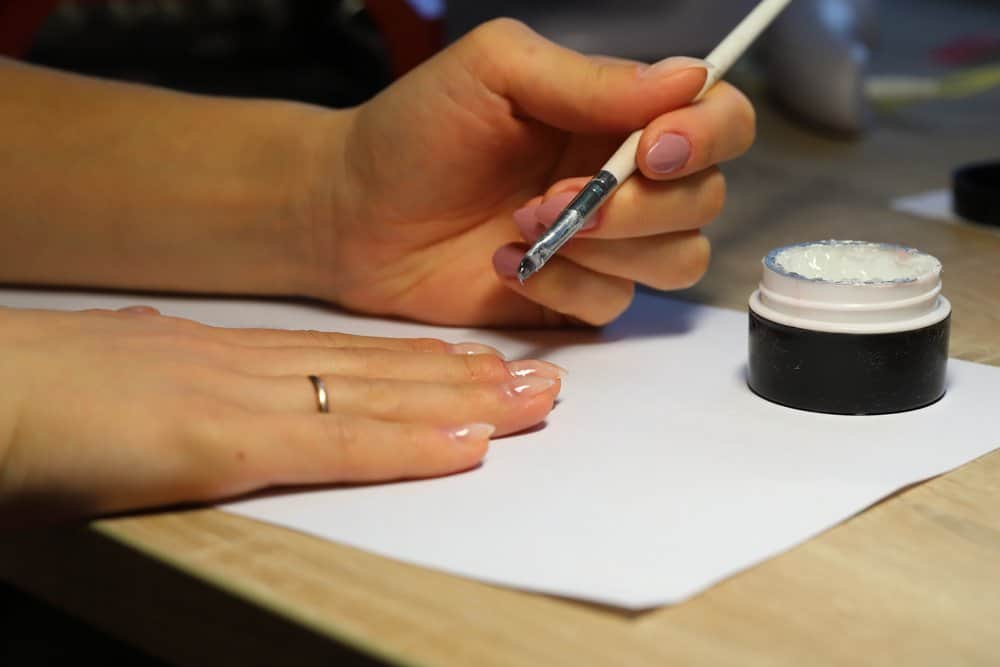 What Causes Damaged Nails?
Everything from nail-biting to a lack of iron can affect the health of your nails. In truth, there are many reasons why we suffer from peeled, cracked, or pitted fingernails. Here are some of the most common causes:
Fake/acrylic nails
Genetics
Nail biting
Nail injury
Dehydration
Side-ffects of medication
Skin conditions
Nutritional deficiencies
Chemotherapy
Health issues
Weather conditions
Allergic reactions
Work environment
While some causes are more apparent, others can be harder to pinpoint. Be sure to talk to your doctor if you choose to go the supplement route or suspect an underlying issue.
How Long Do I Have to Use a Nail Strengthener For?
On average, people report healthier fingernails within a month of using nail strengtheners. For some, a month is all they need but for others, using a nail strengthener can become part of their daily routine. The more you put your hands through, the more you will need to protect them.
If you enjoy painting your fingernails on a weekly basis, you can benefit from using a nail hardener like OPI Nail Envy. This nail polish can be used as a base and a top coat, making it easy to incorporate it into your weekly nail routine. Since diet and bad habits affect nails like nothing else, it can be difficult to permanently cure your fingernails without altering your lifestyle.
Once you have successfully healed your nails using the best nail strengthener for your individual needs, little upkeep is required. However, failing to nurture them can result in them becoming brittle once more.

Do My Cuticles Affect the Health of My Nails?
It's easy to get caught up with your nails and forget all about their closest ally: the cuticles. If your nails aren't growing, it's probably because of your cuticles (the protruding skin at the base of the nail bed). These protective tissues are filled with cells that promote nail growth. They're jam-packed with a protein called keratin, which is vital to the health of our nails. If your cuticles are dry, overly moist, and/or peeled back, they can become a source of infection.
If you're suffering from damaged nails and cuticles, it's important to invest in a nail hydrator that will help repair the cuticles instead of simply reinforcing the nail as most hardeners do.
We have two different types of nail hydrators on our list. If that's what you're here for, check out Bee Natural and Hard As Hoof.

What's the Difference Between Nail Polish and Nail Gel?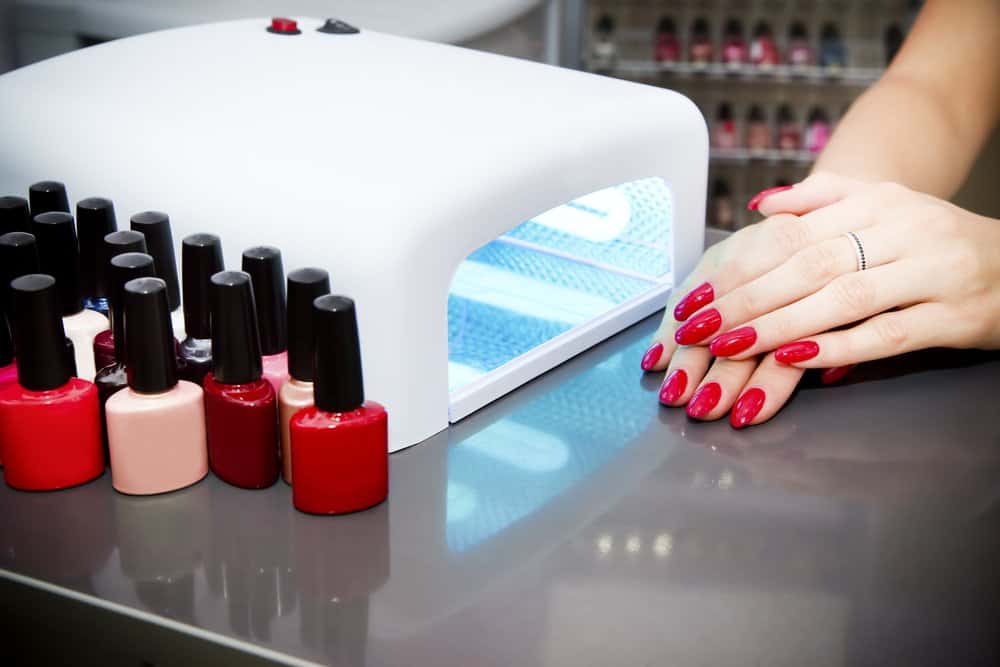 Before 2012, you could only get a gel polish manicure done at a salon. This was because to set the gel, you needed access to an LED nail lamp. However, gel polish eventually became available in home formats and LED lights were soon sold to the public. People love using nail gel because it doesn't chip as easily as nail polish does.
Better yet, once the gel polish has been set, it cannot be nicked. Nail polish, on the other hand, chips easily (unless a strong top coat, like SOZGE is applied) and can take a long time to dry. The majority of our picks fall under the nail polish umbrella. However, Pink Armor Nail Gel is somewhat of a hybrid. In other words, it gives off the gel look and feel without needing to be set with an LED light.
Even then, nail polishes are the preferred method due to their easy removal. A few cotton balls and a nail polish remover is all you need. Sadly, the same cannot be said about most gel polishes. To remove gel polish you need to soak your fingernails in remover for a few minutes which can seriously dry out your natural nail. Luckily, Pink Armor Nail Gel can be removed with regular nail polish remover!

Are Fake Nails Bad for You?
Fake nails aren't necessarily bad for you if done right, of course! However, it's important to give your natural nails time to heal, breathe and grow from time to time. The longer you wear fake nails, the more likely it is that you will encounter a weak or dehydrated nail bed. Luckily, this can easily be fixed by combining a nail hydrator with a nail hardener.
What's most concerning about fake nails are their ties to infections. Should there be a small gap between the natural nail and the layover, bacteria could easily form, leading to infection. Before going to a salon, make sure that they offer a clean, professional, and sanitized environment to prevent this from happening.
If you love wearing stick-on nails, acrylic nails and gel nails you can take some preventive measures to ensure the health of your natural nails — like using a nail hydrator to keep your cuticles happy! Or, simply take a supplement like Biotin!

Are Nail Strengtheners Toxic?
While many nail products contain toxic ingredients, the nail strengtheners on our list are all safe to use. Some nail strengtheners are known for harboring toxic chemicals, like formaldehyde and phthalates. However, the amount present in each bottle is so minuscule they virtually pose no threat to the human body. Even then, it's important to steer clear of your skin and cuticles when applying nail polishes and strengtheners (unless the directions say otherwise), as skin irritations can occur.
We love all-natural and non-toxic products, which is why we included a handful of them on our list. If you're looking for a non-toxic nail strengthener, we highly recommend OPI Nail Envy.
What If My Nails Get Worse?
The last thing anyone wants is for their already damaged nails to take a turn for the worst. So, taking the time to select the best nail strengthener for your individual needs is key. If your nails are severely damaged, using a nail hardener with formaldehyde is something you should be wary of as it may cause a burning sensation to ensue. However, this is extremely rare.
Chances are, most nail products (even nail polish remover) will cause discomfort when applied onto cracked or infected fingernails. For this reason, it's important to improve the health of your nails via a natural nail hydrator like Bee Natural before applying a nail hardener.
To be safe, apply the product of your choice to a small portion of your nail and allow it to dry before tackling the rest. Should you experience discomfort at any point, or should your nails get worse over time, contact your dermatologist.
Factors to Consider When Buying a Nail Strengthener
Healing your nails and keeping them in tip-top shape takes time and dedication. In fact, some might even say it's a lifelong commitment. However, when you take the right factors into consideration, you can find a solution that improves your life instead of hindering it. Take special note of the following three factors when selecting a nail hardener.
Price: If your nails are constantly causing you problems, pain or embarrassment, spending a little extra on a nail strengthener will go a long way. However, there are plenty of inexpensive options for those seeking small improvements.
Results: When searching for a nail strengthener, it's important to know that some products offer faster results than others. If you're searching for a nail hardener that offers immediate results, the Barielle Clearly Noticeable can thicken your nails after just one coat. If you have time on your hands, however, you can seek a more long-term solution like Sports Research Biotin.
Lifestyle: Most importantly, consider your lifestyle when making your pick. Are you someone who can commit to painting their fingernails every other day? Or would you rather apply a nourishing cream like Hard As Hoof to your nails and cuticles after washing your hands?
Whatever your choice may be, we're confident that there's the perfect nail strengthener waiting for you right around the riverbend.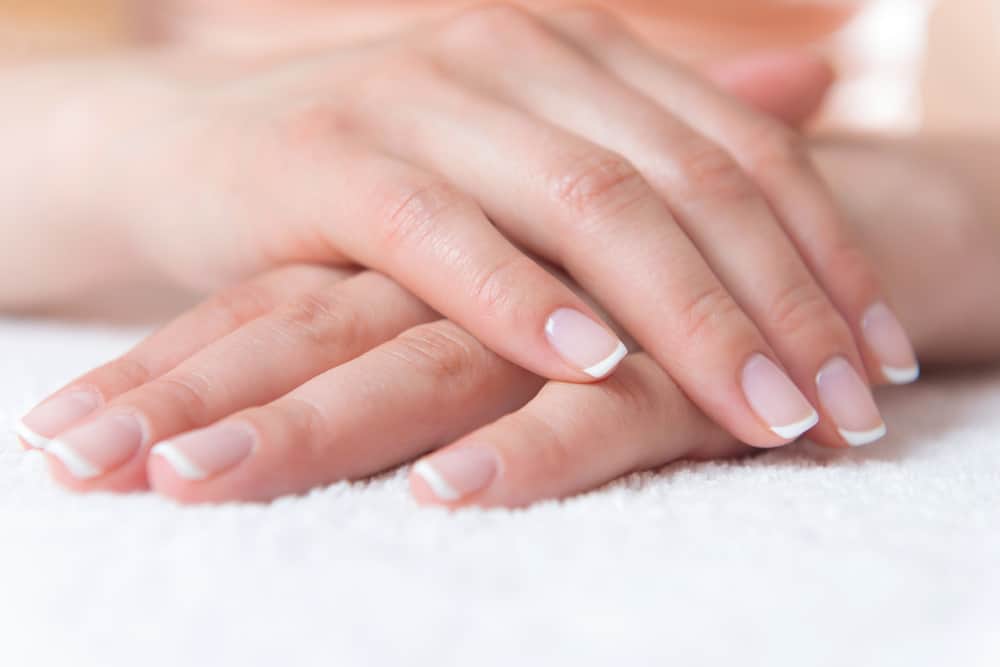 Final Thoughts
Handshakes make the world go round, and everyone deserves to extend their hand with pride. Whether you're looking to completely transform your nails or give them some extra love and care, we're firm believers that there's a solution for everyone. We hope you now have all the information you need to select the best nail strengthener for your individual needs. We wish you the best of luck!