Top 10 Best Nail Strengtheners 2023
1.

Best Overall Nail Strengthener

OPI Nail Envy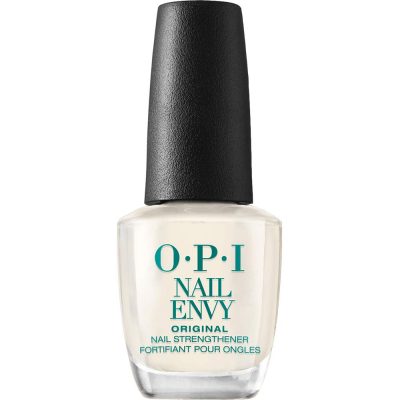 Type: Nail Hardener
OPI Nail Envy is a simple yet effective topical solution for brittle nails. Combined, hydrolyzed wheat protein and calcium transform weakened nails, helping them become stronger while promoting growth. It's called Nail Envy for a reason! If you're a constant nail-biter, Nail Envy can help you kick the bad habit. If you're someone who works with your hands and fights to maintain nail health, Nail Envy will act as your shield and armor. It's literally perfect for people from all walks of life.
Nail Envy is a bit more expensive than other nail hardeners, but its results speak for themselves. Although this version of Nail Envy comes in a neutral shade, other colors are available, too!
Application
Apply two coats of OPI Nail Envy on Day 1 followed by a single coat every other day for a week. Be sure to remove the polish at the end of every week and start anew to prevent chipping.
Time
You'll notice results after just one week. After a few months, your nails will be unrecognizable (in the best way possible).
---
2.

Best Nourishing Nail Strengthener

Essie All-In-One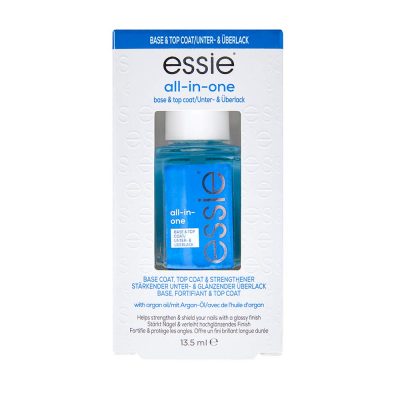 Type: Nail Hardener
If you're the type of person who is constantly cooking, washing your hands, or doing manual activities, you might refrain from wearing nail polish due to how often it chips. But with Essie All-In-One you can sport colored fingernails without bracing yourself for the worst. Amazingly, this same polish also delivers a professional finish when used as a top coat, locking in colors and slapping away wear and tear. Better yet, the polish is infused with argan oil, which promotes healthy fingernails.
While Essie All-In-One does come off as perfect, it has some faults. Mainly, applying the polish isn't always fluid thanks to its thin applicator brush, and the polish itself can take some time to dry. To prevent this from happening, make sure each layer has had plenty of time to set before applying another one. When used solely as a nail strengthener (no color or top coat), the polish dries quite quickly.
Application
Add your color of choice after applying a base coat of Essie All-In-One. Once dry, add a top coat. For best results, remove all polish after a week and repeat.
Time
Nails should be noticeably stronger and healthier in two weeks.
---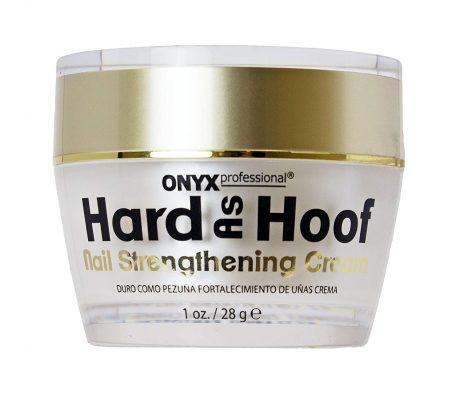 Type: Nail Hydrator
The Hard As Hoof cream is a cruelty-free solution for brittle nails. If you're looking to nourish your hands, nails, and cuticles — look no further! Guitarists are particularly fond of this cream since it heals nails that have been strained due to vigorous strumming. What sets Hard As Hoof apart from other nail strengtheners is its easy application. You don't need to designate time to paint your nails. Instead, you can bring Hard As Nails with you everywhere you go and apply it as you would a regular hand cream.
Hard As Hoof offers damaged nails a breath of fresh air. However, since it doesn't harden them overnight, we recommend combining this treatment with a nail hardener like Sally Hansen's Hard As Nails to bridge the gap.
Application
Unless you're sporting gel tips (which won't allow the hydrator to seep through to the natural nail), you don't have to remove your nail polish before applying Hard As Hoof to your nails. Simply massage the cream into your nails beds, paying extra attention to your cuticles.
Time
You'll notice that your nails are stronger and longer at around the one month mark. For faster results, use Hard As Hoof up to three times a day.
---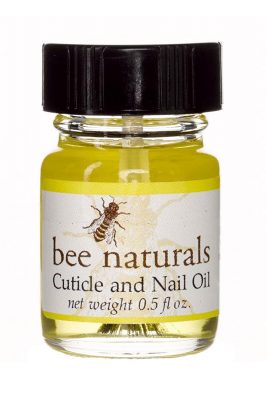 Type: Nail Hydrator
Bee Natural Cuticle Oil is a nail hydrator that can be applied like a polish. Its made with natural ingredients like olive oil and vitamin E. It's known and well-liked for its great smell — brought to you by the perfect trio: lavender, lemon, and tea tree essential oils. If your job requires you to constantly wash your hands and wear gloves, your nails may be stripped of their natural oils. Bee Natural Cuticle Oil is a great solution to that pesky problem! Amazingly, it won't leave behind an oily residue once dry.
This vegan solution isn't tested on animals — so what's not to like? Well, there are a few things not to like, actually. The brush is quite rigid and awkward, and while Bee Natural is stated to be "perfect for your makeup bag and purse," we don't exactly agree. It turns out the bottle has a tendency of leaking when sideways. So keep that in mind (we all know how disastrous makeup bag spills can be)!
Application
Apply a thin coat of Bee Natural to your nails and cuticles once or twice a day. Bee Natural can be applied to bare or colored fingernails.
Time
Effects will become apparent within two weeks.
---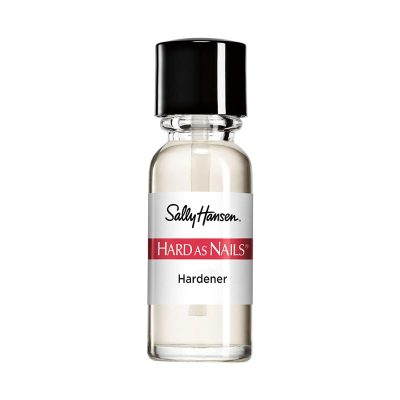 Type: Nail Hardener
Breaking a nail isn't an easy thing to do when you apply a daily coat of Hard As Nails. If you're someone who suffers from thin nails due to acrylic overlays, this product will reinforce them in the nick of time. This clear nail varnish offers a polished look despite its low price.
If you're someone who constantly puts your hands in water, you'll have to reapply the product because it will start to peel after just a few days. Because of this, and the fact that it doesn't have any nourishing ingredients, Sally Hansen's Hard As Nails isn't perfect. If you're looking for a nail hardener/top coat that doesn't chip and will help make your nails healthier, we recommend Nail Envy by OPI.
Application
Apply a coat of Hard As Nails onto clean and bare fingernails. For maximum strength, be sure to add a coat underneath your free edges, too! Let the polish dry before adding a coat of color! If color isn't your thing, add two coats instead!
Time:
You'll notice a difference almost immediately!
---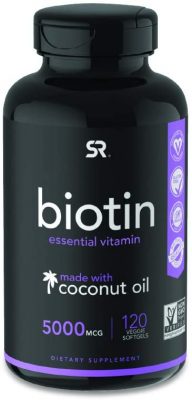 Type: Supplement
Sports Research Biotin is an all-natural and vegan supplement. Made with organic coconut oil and high-potency biotin, this supplement does wonders for nails, skin, and hair. If you lead a busy lifestyle and can't commit to painting your nails every single day, biotin is a great solution. The capsule itself is quite small for those of you with a bad gag reflex.
We chose to give Sports Research Biotin 4.5 stars because it isn't ideal for all skin tones. Turns out, if you have acne-prone skin, Sports Research Biotin can cause you to break out before things get better. As with most supplements, it can take time for you to see results, which is why we recommended using it with Clearly Noticeable — a nail hardener that will harden your nails by 50% with just one coat!
Application
It's recommended to take 1 liquid soft gel a day with a meal. However, everyone's body is different, so be sure to consult your doctor!
Time
It can take up to 90 days before you notice results.
Pro Tip
Take pictures of your nails every two weeks to document the changes.
---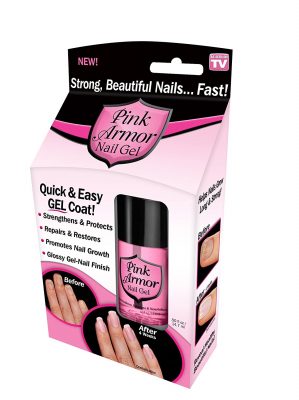 Type: Nail Hardener
Pink Armor Nail Gel offers one of the strongest shields on the market. Its restorative properties encourage healing, while its gel armor prevents breakage. If you break a nail, you can add a few coats of Pink Armor to the front and back of the tear to prevent it from coming off altogether. When under natural light, Pink Armor is a light shade of pink. When under black lights, however, it quickly turns fluorescent.
What makes Pink Armor different from the average gel polish is the fact that it can be removed with regular nail polish remover and doesn't need an LED light to set. But keep in mind that it does take more time to set than the typical polish. Another thing to note is that while some of its ingredients offer restorative properties, it does contain formaldehyde and other potentially harmful ingredients.
Pink Armor Nail Gel has also been known to turn heavily damaged nails a shade of yellow. To prevent this from happening we recommend using a nail hydrator like Bee Natural before applying the gel.
Application
Apply Ontel Pink Armor to your natural nail. The more coats you apply, the stronger your nails will feel. However, keep in mind that to prevent chipping and discoloration, it's best to remove and reapply the nail gel every week or so.
Time
You'll feel a difference as soon as the gel polish sets. Two weeks after your first application, you'll start to notice that your nails are becoming strong on their own.
---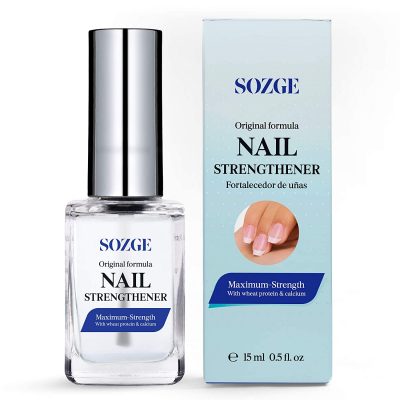 Type: Nail Hardener
If you're someone who is looking to strengthen your nails and combat discoloration, SOZGE will get the job done. This nail hardener is so strong you only need to apply two coats a week, unlike some that require one to two coats daily.
Just like Nail Envy, SOZGE can be used as a remedy, a base coat, and a top coat. However, there are many differences between these two products. For starters, SOZGE was designed to heal dry nails that suffer from discoloration. While they both offer a glossy finish and quick results, SOZGE is known for hardening the nail plate in a more efficient manner. So why did SOZGE receive one star less than Nail Envy? Well, that's because SOZGE doesn't have any healing properties. It works as a shield and prevents breakage but contains a few harmful chemicals, like formaldehyde.
Application
Unlike other nail strengtheners, SOZGE doesn't need to be applied daily. In fact, two thin coats a week is all you need. It's that efficient!
Time
You'll notice a huge difference in just one week.
---
9.

Best Maximum-Strength Nail Hardener

Rejuvacote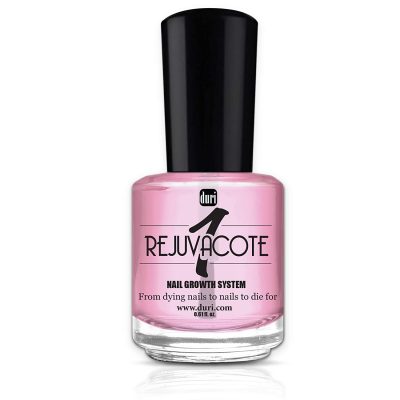 Type: Nail Hardener
Rejuvacote uses calcium and proteins to enrich your nails, helping them grow to new heights. At the same time, it thickens the nails to prevent them from further damage. It heals the nail bed by locking in moisture and truly delivers maximum strength.
One thing we noticed is that people with extremely damaged nails have reported a burning sensation. This is especially true if they have cracks in their nails. If this is you, it's important to use a nail hydrator, like Hard As Hoof, a few weeks prior to applying a nail hardener. This way, your nails will have had plenty of time to heal. It's also worth mentioning that Rejuvacote has a very strong smell to it, in case you have a sensitive nose.
Application
Apply a daily coat of Rejuvacote onto your nail bed for seven days. Once the week is up, remove the polish and repeat the cycle.
Time
It will only take a few days for your nails to thicken, but it can take up to three months before they actually start to heal.
---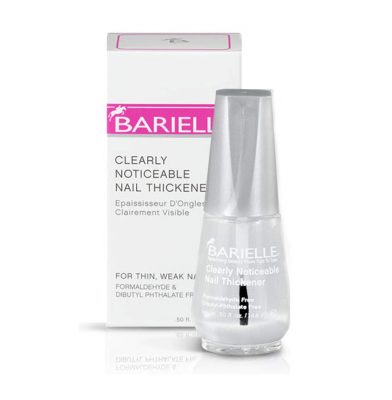 Type: Nail Hardener
Barielle Clearly Noticeable thickens the nails while dosing them with vitamins and proteins. It dries fast and the applicator brush is easy to use. On top of that, it has virtually no scent! If you need immediate results, look no further, Clearly Noticeable is the fastest-acting nail hardener on our list. Still, we chose to give it 3.5 stars for a few reasons.
If you're someone who is constantly working with their hands or submerging them in water, you'll notice that Clearly Noticeable has a tendency to chip. In fact, chipping can occur after just two days, which is why applying a daily coat is sometimes necessary. Although it does work as advertised, it can cause your nails to yellow. To prevent this from happening, use a hydrating oil like Bee Natural before adding a base coat.
Application
Apply a coat of Clearly Noticeable every second day or so. Remove the nail polish at the end of each week and repeat the process.
Time
One coat of Clearly Noticeable will strengthen your nails by 50%. It is one of the fastest-acting nail hardeners on the market.
---