Top Picks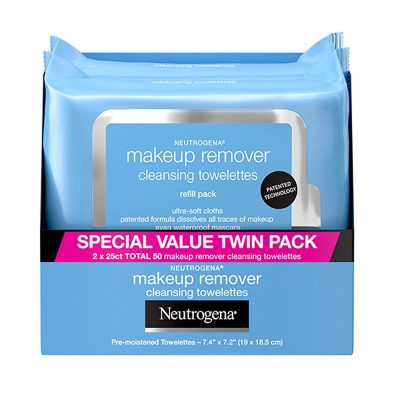 Neutrogena Makeup Remover Face Wipes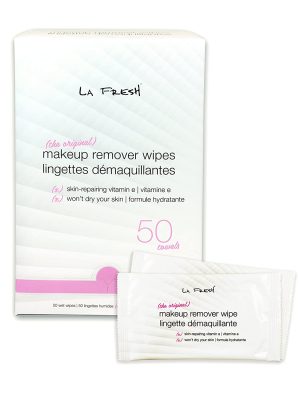 La Fresh Travel Lite Makeup Remover Wipes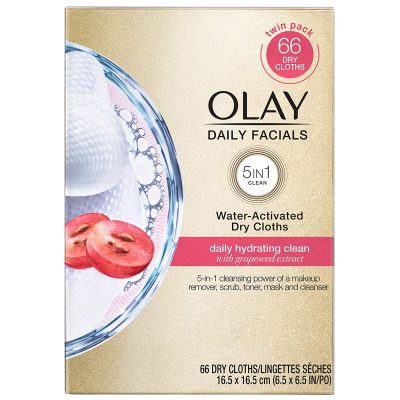 Olay 5-in-1 Daily Cleansing Wipes
Previous
Next
Whether you enjoy a full face of makeup or a subtle look, you can probably agree that removing your makeup before bed is both a tedious and challenging thing to do: and quite frankly, you're not alone.
Tons of people would rather fall asleep with their makeup on than remove it the traditional way, which is why makeup remover wipes are quickly becoming the solution to every makeup lover's problems. After all, some brands don't require the use of water, allowing you to wipe off your makeup from the comfort of your own bed!
Picking the Best Makeup Remover Wipes 2020
When shopping around for the best makeup remover wipes, it's normal to feel like there are simply too many choices. However, when you take your individual needs into account, the search quickly narrows itself down. We surfed the web with one goal in mind: locating the most affordable, reputable and skin-friendly makeup wipes on the market — and we're happy to say that we did just that!
Before we reveal which makeup remover wipes made our list and why, we quickly want to cover what you need to know before making your pick.
Do Makeup Remover Wipes Really Work?
Makeup remover wipes are an effective, affordable and convenient way to remove makeup. However, depending on your needs, some makeup remover wipes will work better than others. This is especially true if you enjoy wearing a full face of waterproof makeup.
Removing eye makeup tends to be the biggest challenge but luckily, most makeup wipes were designed to tackle long-lasting eyeshadows, eyeliners and mascaras. However, there is a proper way to remove eye makeup, which we will touch upon in our full guide. Makeup remover wipes really do work, and there's a pack out there with your name written all over it — no matter what your prerequisites are!
What Are the Benefits of Using Makeup Remover Wipes?
Whether you just finished sweating up a storm at a soccer game or just came home from a night of clubbing and don't have it in you to wash your face, makeup remover wipes will come to your rescue! In truth, there are dozens of benefits to using makeup remover wipes. We listed some of the most popular benefits down below but will dive deeper into the pros and cons in our full guide. Here are some key benefits, to name a few.
Practical
Portable
Affordable
Easy to use
Different Types of Makeup Remover Wipes
Single-use Makeup Remover Wipes
At first glance, you could mistake a pack of disposable makeup remover wipes for a small pack of baby wipes — that's how similar they look. However, what sets these two products apart is what the wipes are doused with. Single-use makeup remover wipes come in the form of throw-away facial cloths that are soaked with cleansers and makeup removers. These single-use cloths remove makeup, dirt and oil while simultaneously cleansing your skin, leaving you with a rejuvenated feel.
Reusable Makeup Remover Wipes
Reusable makeup remover wipes, on the other hand, are typically made with plush microfibers that need warm water to get the job done. Although they aren't as practical or portable as the single-use type, they're more environmentally friendly and cost-effective. These cloths remove makeup, dirt and oil by using water alone. However, they aren't the best when it comes to removing heavy-duty makeup, which is why they're often paired up with a liquid makeup remover.
What to Consider When Selecting Makeup Remover Wipes
Everyone is unique and the same can be said about their skin, which is why we quickly noticed that no two makeup remover wipes are created equal. What works for you might not work for your best friend. So, to pair you up with the best makeup remover wipes, we took the following two factors into consideration when building our list.
Skin Type
To unite you with the perfect makeup remover wipes for your skin type, we'll let you know which skin tones each brand is most compatible with. If you're unsure about your skin type, we invite you to check out our guide.
Extras
We'll also give you a rundown of all the extra benefits offered by each brand. This way, you'll know if you need to pair these wipes with a toner or moisturizer or if you can use them as is.
Thanks to makeup remover wipes, you no longer have to compromise your skin for some well-deserved shut-eye. These wipes make removing makeup so easy, you can literally do it with your eyes closed. Now that we know what to look for in a makeup remover wipe, let's find out which products made the cut.
Top 10 Best Makeup Remover Wipes 2021
Guide to Buying the Best Makeup Remover Wipes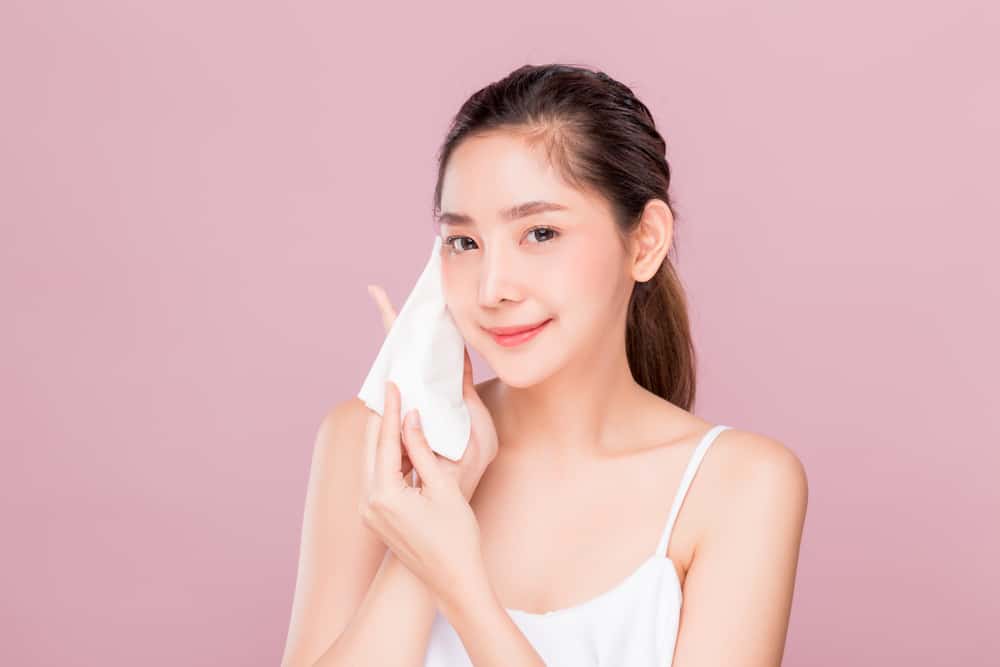 We want you to pick the best makeup remover wipes for your individual skincare needs. But to do this successfully, there are a few things you need to know. First and foremost, it's important for you to determine what type of skin you have. This will stop you from ordering a pack of makeup remover wipes that irritates your skin — nobody's got time or money for that!

Different Skin Types
Normal
The world would be a much simpler (and boring) place if we all had normal skin types. But despite being named "normal," most of our complexions don't fall under this category. If you have a normal skin type, you'll have few skin imperfections and sensitivity will be as foreign to you as acne. This is because normal skin pores are virtually non-existent, leading to a radiant complexion. We highly recommend Olay 5-in-1 Daily Cleansing Wipes for anyone who has a normal skin type.
Combination
If you have combination skin, you'll benefit from buying makeup remover wipes that cater to all skin types. After all, different areas of your face will require different treatments. Having combination skin means that you belong to more than one skin type category. Neutrogena Makeup Remover Face Wipes are a great choice for you if you have combination skin.
Oily/Acne-prone
If you have acne-prone skin, it's important to give your skin the chance to breathe. Avoiding heavy moisturizers and oily makeup remover wipes will be a total game-changer. Most of the time, teenagers and young adults encounter acne-prone skin, which eventually turns to oily skin as they get older. This is often caused by having enlarged pores, which take in oil. If this is you, we highly recommend Garnier Skinactive Clean+, it's oil-free and acne-friendly.
Dry
If your pores are close to invisible, you might encounter dry skin patches that often turn red and blotchy. This is because your pores are too small to retain oil. Dry skin can be caused by medications, genetics and constant temperature changes. Finding makeup remover wipes that hydrate your skin will help a lot in the long run. Steer clear of brands that use alcohol as this can dry your skin out even more. If you have dry skin, we highly recommend Dickinson's Refreshingly Clean Cleansing Cloths.
Sensitive Skin
Sensitive skin isn't the easiest to deal with, especially since you have to be extra frugal when trying out new products. You might experience itching, redness and burning on the fly. However, these symptoms are usually temporary and caused by contact dermatitis. When it comes to sensitive skin, Cetaphil Gentle Skin Cleansing Cloths is our top pick.
Now that we know a little more about skin types and which products to consider, let's find out about makeup remover wipes and their many uses.
The Many Uses of Makeup Remover Wipes
Makeup remover wipes were created to rid the face of makeup, dirt and oil but they can do a lot more than that. In case you ever find yourself in a pickle, know that your handy and portable wipes can be used for the following:
Cleaning up a spill
Washing your hands
Impromptu bathing
Sweat removal
Impromptu deodorant
Whether you forgot to wear deodorant or want to clean a sweaty brow, it's always nice to have some makeup remover wipes handy! It's not all about makeup removal, although that's what they do best!

How to Properly Remove Eye Makeup
It isn't uncommon for makeup remover wipes to slightly sting your eyes when coming into contact with them. This is because we're not supposed to make contact with our eyeballs when removing our makeup, and there's a special technique to prevent this from happening.
Place the wipe over your eye for a few seconds, allowing the makeup remover to penetrate your eye makeup. Refrain from rubbing your eyes in a circular motion when removing your makeup. Instead, start at your brown and slowly descend, curving upwards when you reach your lash line. Once the makeup has been removed from your top lid, gently wipe away any excess makeup below your lower lash line.

Pros and Cons of Using Makeup Remover Wipes
What We Love About Makeup Remover Wipes
They quickly remove makeup, dirt, oil and sweat
Some brands don't require water
Some brands also cleanse and moisturize the skin
They're travel-friendly
They're easy to use and convenient
They're affordable
They have multiple uses
They're perfect for overnight guests
They're a good alternative for people who don't enjoy washing their face at night
What We Don't Like About Makeup Remover Wipes
They create waste
They aren't as effective as makeup removers
They can leave a film on your face
If you want to reduce your ecological footprint, there are some reusable makeup remover wipes on our list that are environmentally-friendly, like Always Off Reusable Makeup Remover Cloths!
What to Consider When Buying Makeup Remover Wipes
To help you find the best makeup remover wipes of the year, we filled you in on which skin types our picks were designed for, and which fun extras each wipe brought to the table. But, there's a lot more to consider when making your pick. Consider the following four factors before making a decision:
Budget
On average, makeup remover wipes tend to be less expensive than a traditional makeup remover. However, this is because makeup remover bottles tend to last longer than wipes. Once you have determined your budget, you can shop around and find the best option for you. Better yet, if you find a brand you enjoy, you can order in bulk for some immediate savings.
Lifestyle
Before making your pick, consider your lifestyle. If you're someone who is an avid traveler, or someone who is constantly away from home, you'll benefit from having a pack of makeup remover wipes with you wherever you go. This is especially true if you're a makeup artist, as you might need to remove your client's makeup before working your magic. On a side note, it's always nice to have access to these wipes at work, which is why many of us choose to keep a pack at our desk. No one wants to have an oily brow during a work meeting, after all!
Ecological footprint
Another thing to consider is your ecological footprint. Individually-packaged wipes promote waste, which is why ordering a large pack can reduce your footprint. Most wipes are biodegradable so you can stick them in your compost bin — if you use them while at home, that is! Luckily, there are plenty of reusable options on our list.
Ingredients
Another thing to take note of are the ingredients, like alcohol, as it can dry out your skin. If you're looking for a natural makeup remover wipe, we recommend checking out Dickinson's Refreshingly Clean Cleansing Cloths, they're made with 99% all-natural ingredients.
Makeup Remover Wipe FAQs
It's normal to have a ton of questions, especially if this is your first time ordering makeup wipes. We compiled some of the most commonly asked questions surrounding makeup remover wipes and hope that they appease your curiosities.
Are makeup remover wipes bad for the environment?
Makeup remover wipes create a lot of waste and although many of them are biodegradable, they can take time to fully decompose, which poses a problem if they end up in landfills. If you plan to use makeup remover wipes on a daily basis, selecting a reusable brand like Erase Your Face can actually benefit the environment.
Can I flush makeup remover wipes down the toilet?
Flushing wipes down the toilet can have negative effects on sewer systems, which is throwing them in the trash is highly recommended.
Will makeup remover wipes take off heavy-duty makeup?
Makeup remover wipes were designed to remove heavy-duty and waterproof makeup. However most of the time, they only remove about 99% of makeup. Some brands are better than others, but this all depends on your skin type, as more effective wipes can be a little harsher on the skin. Neutrogena Makeup Remover Face Wipes are extremely effective when it comes to tackling stubborn makeup.
Do I still need to wash my face after using a makeup remover wipe?
Depending on the brand of makeup remover wipes you choose, you might have to wash your face after wiping off your makeup. This is because some brands can leave behind a film on your skin. However, it's important to note that all of the makeup remover wipes on our list are skin-friendly and do not need to be washed off. So, you can sleep soundly knowing your skin is receiving optimal care.
Are makeup remover wipes bad for your skin?
Makeup remover wipes, especially those with soothing ingredients, are not bad for your skin. However, it's important to steer clear or wipes made with alcohol, as they can dry out your skin or cause irritations.
Are makeup remover wipes the same thing as baby wipes?
Although there are many similarities between makeup remover wipes and baby wipes, they are doused with entirely different ingredients. Makeup remover wipes aren't safe to use on your private areas whereas baby wipes are. If you're ever in a jam, you can rinse out a baby wipe and use it on your face. However, be sure to rinse it completely. To remove stubborn makeup, you'll need to add a few drops of makeup remover, too.

Final Words
Whether you wear makeup or not, having access to makeup remover wipes can come in handy if you want to cleanse your face. This is especially true if you're away from home and don't have access to a sink. Everyone's needs are different which is why taking the time to find the best makeup remover wipes for you is the ultimate goal. Whatever your preferences may be, we're positive that one of the products on our list will meet your needs and exceed your expectations.