Top Picks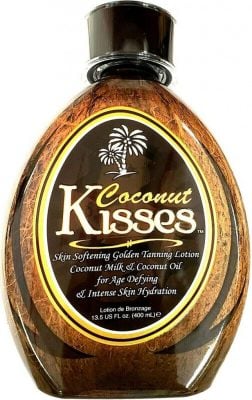 Ed Hardy Coconut Kisses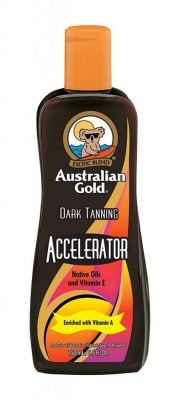 Australian Gold Dark Tanning Accelerator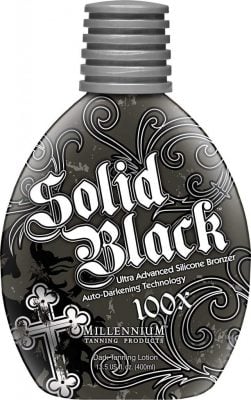 Millennium Solid Black Tanning Lotion
Previous
Next
There's nothing better than a golden glow, but let's face it, the sun isn't doesn't shine everyday of the year. So, many of us choose indoor tanning as a way to keep our skin bronzed year-round. Tanning beds are popular methods of tanning and combined with quality tanning lotion, you'll be able to achieve a golden glow.
With that said, there are many lotions for tanning out there and it can be difficult to decide which one to buy. From moisturizing properties to tan-boosting ingredients, each comes with their own pros. Are you wondering exactly what the top tanning lotions of 2020 are? We've reviewed the best products out there to help you make the right decision for your own needs.
What to Consider When Choosing an Indoor Tanning Lotion
There are a number of considerations to keep in mind when selecting a quality tanning lotion that's right for you. Here are some of the most important to keep in mind!
Types of Tanning Lotion
Many indoor tanning lotions contain Docosahexaenoic acid (DHA), which helps to give a golden tan. Products that contain DHA bronzer will activate tanning, working for up to hours after a tanning bed session. There are both pros and cons to using a bronzing indoor tanning lotion, one advantage is that skin is left nourished and moisturized. However, it can add extra fuss to the activity, as users will need to be diligent with washing their hands to avoid staining from occurring if they don't use a tanning mitt.
Again, experimentation with different options here is key! Accelerating products without this active ingredient will do most of their work while you're in the tanning bed, leading to a gentler but less powerful tanning experience.
A number of these products contain ingredients that produce a tingling sensation on the skin. This effect helps to accelerate tanning due to encouraging blood flow. When starting out with indoor tanning it's always a great idea to test various products with tingle effects, so you can get comfortable with the sensation. Some people really enjoy tingling lotions while others don't. Be sure that you get a good grasp on what your tolerance is and choose the right lotion for you.
Ingredients
Indoor tanning lotions will vary when it comes to ingredients. For those with skin allergies or sensitive skin, it's a good idea to review the ingredients carefully prior to buying. While many indoor tanning lotions will naturally incorporate soothing ingredients such as aloe vera, it's always best to be safe rather than sorry. We've included information in our guide below as to which are best for those with irritation-prone skin.
Scent
This consideration largely comes down to preference but is important nonetheless. Some individuals are sensitive to strong smelling products and indoor tanning lotions can be quite scentful. Be mindful of the different options available to you and get an idea of scent before purchasing where possible. As a generalization, products containing DHA are likely to have a stronger scent than the natural options.
Top 9 Best Indoor Tanning Lotions 2021
Complete Guide to Indoor Tanning Lotion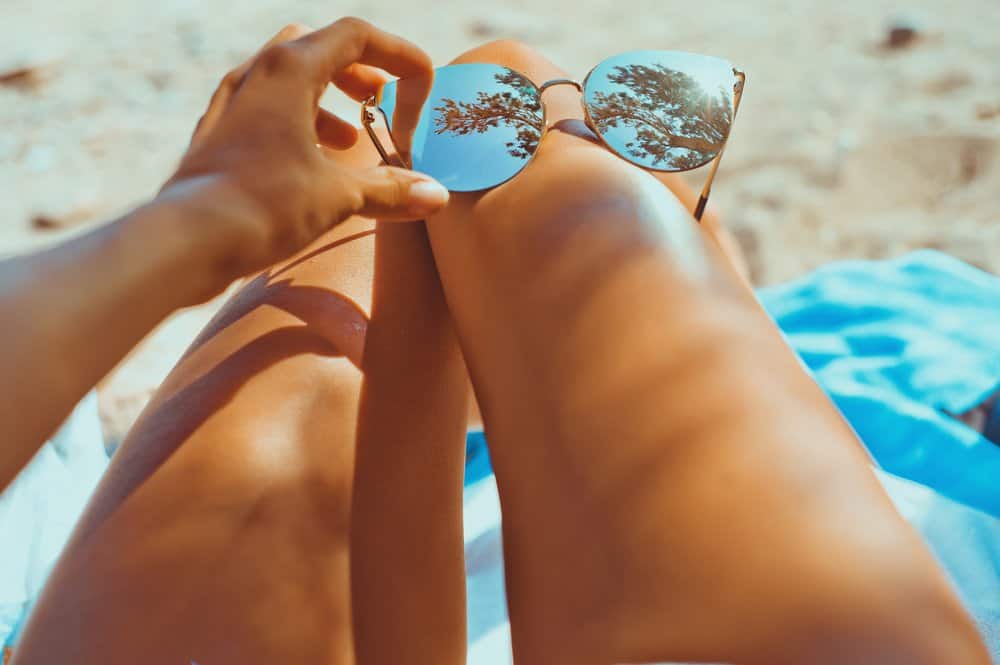 Buying an indoor tanning lotion can raise many questions. For starters, those that are new to this type of product may not even know the basics. From understanding how to apply the lotion for maximum effectiveness to the ingredients used and how they alter a product. There are many things to cover.
What Is an Indoor Tanning Lotion?
Used to speed up tanning, indoor tanning lotions are created to maximize the absorption of UV rays for accelerated results.
Due to a number of active ingredients, they work to increase melanin in the skin. For those who don't know, melanin is produced after exposure to UV rays and it's responsible for giving skin a tan.
Tanning lotions increase melanin and ensure it is brought to the top layer of your skin. It does so by encouraging more blood flow.
Getting the Perfect Indoor Tan
Dreaming of a golden tan all year round? Well, you don't need a beach to achieve one. Infact, indoor tanning is incredibly. Getting the perfect indoor tan without the presence of the sun isn't impossible. However, there are a few things you should know before getting started.
Start off by knowing your skin type: this will help you to determine exactly how many sessions of tanning a week will be suitable for you. You will also get a good idea of whether you should be using tanning beds at all. For those with fairer skin are more prone to burning. If you're unsure about how to find out what skin type you have, there are online tests that you can take or, alternatively, you can speak to a salon owner who will be able to assist.
Knowing Your Skin Type
When using any tanning lotion, it's important to know your skin type. Skin types vary and include: fair, medium, light, dark, olive and deep skin.
Before beginning the tanning process, you should be clear about what you want to achieve. Some people aspire to be as tan as possible (and should use something like the Snooki Ultra Dark 70X Black Bronzer) to do so), while others simply want a starter base (best achieved with a gentle product like the Australian Gold Sinfully Black).
Once you've identified this, you can move onto selecting the best product for you. Those with light skin tones might prefer the Millennium Solid Black Tanning Lotion, while people with darker complexions should look for a product designed for their skin like the Brown Sugar Black Chocolate Coconut Cream.
For Skin That Doesn't Tan Easily
For those that have light skin, achieving a tan can be extremely difficult. Fair skin takes far longer to tan and is more prone to burning and from freckles developing. If you're having trouble tanning, we recommend the highly potent yet gentle Luau Island Black Bronzer, worn in combination with a skin-safe sunscreen.
How to Apply Tanning Lotion Effectively
Applying indoor tanning lotion doesn't require a tactic, however, there are a few things you should know. First of all, many indoor tanning lotions use a bronzer as part of their formula. There are two types of bronzers used, natural ones and a DHA.
With the use of a DHA in tanning lotions, the likeliness of orange streaking is higher. This is because the ingredient helps to create an artificial tan. After application the dihydroxyacetone works against dead skin cells to temporarily darken the skin. If a bronzer meets your needs, something like the Millennium Solid Black Tanning Lotion would be perfect.
When applying an indoor tanning lotion you should work the formula into the skin as you would with any other type. Make sure to pay attention to ankles, elbows and other areas prone to streaking. If you're using a tingling lotion such Ed Hardy Obnoxious, start off with a smaller amount to ensure that your skin reacts positively. For many, tingling lotions are preferable, however some people don't like the sensation at all.
Some Tips That You Should Keep in Mind When Tanning to Achieve Best Results:
Use a tanning lotion: all of the tanning lotions listed in our buyers guide are quality options. By using a tanning lotion you'll build a tanner quicker and easier. Tanning lotions also help to hydrate the skin and keep it moisturized after using a tanning bed.
Stick to a tanning schedule: this will help you to gradually build up your tan without risking burning by using a tanning bed more than you should be.
Don't wear jewelry: remember to take off all of your jewelry before using a tanning booth. If you keep it on, you risk creating uneven tanning lines and skin blemishes.
Remove glasses and contact lenses: you'll need to remove your glass and contact lenses before using a tanning bed. If you leave them on you risk developing odd tan lines or damaging your eyes.
Wear protective eyewear on the tanning bed: most tanning salons will provide free of charge protective eyewear for you to use on the tanning bed.
Take off makeup and avoid perfumes: such products can cause the skin to be more sensitive to light. This can increase your likeliness of burning, developing rashes or uneven tan lines.
Exfoliate your skin before tanning: exfoliate thoroughly before tanning to remove all the dead skin cells on the upper layer of your skin. This will allow UV rays to penetrate and darken the skin cells underneath.
Is Indoor Tanning Dangerous?
Too much exposure to UV light can be dangerous for the skin, especially if you don't wear sunscreen. When it comes to indoor tanning, you should carry out certain precautions to ensure that you are tanning safely.
As with many things, tanning should be done in moderation. Never exceed the recommended sessions per week that you've been advised as per your skin type. And, if any adverse results are found such as burning, consider ending indoor tanning altogether.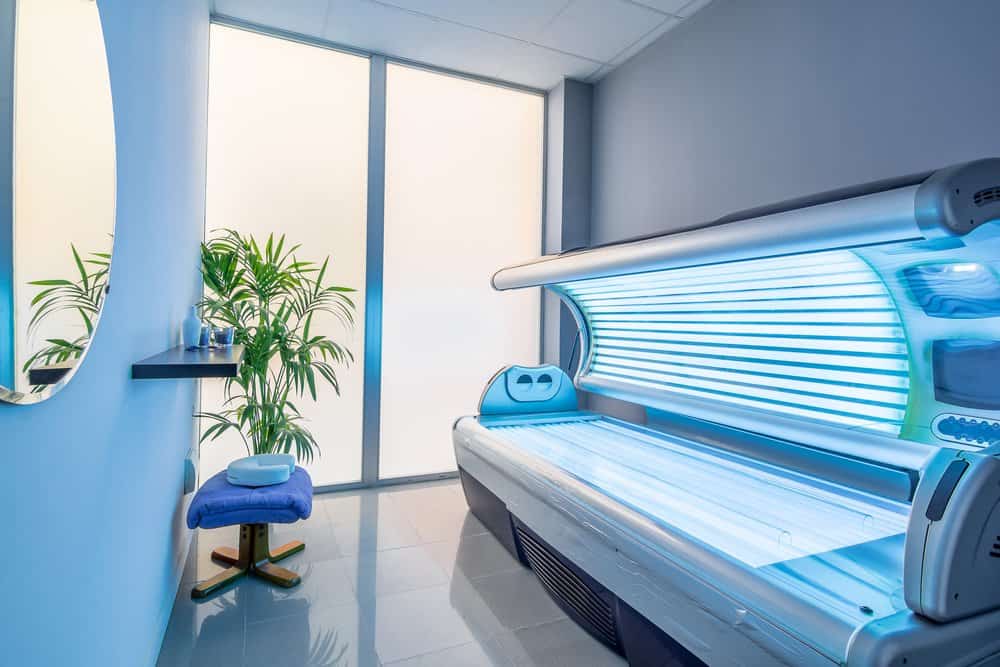 FAQs
Will Indoor Tanning Cause Cancer?
It's important to know that tanning beds are not safer to use than traditional tanning in the sun. In fact, any type of tanning can increase your risk of developing cancer. With this said, there are many ways to ensure that you tan in moderation and carry out the necessary precautions. If you have fair skin, be sure to wear an SPF when tanning.
How Many Sessions Does It Take to Get a Tan?
The amount of tanning sessions needed to develop a tan will vary for each person. This largely comes down to your skin type. Indoor tanning lotions are designed to speed up the tanning process. However, with this said, it is recommended that you wait 48 hours in between sessions. Most people find that they can build up a tan with 3-4 sessions on the tanning bed a week.
How Old Do I Have to Be to Tan?
You need to be aged 18 or over in the USA to use a tanning bed. The Tanning bed Regulation Act set out in 2010 has made it an offense for anyone under the legal age to use a tanning bed.
What Should I Wear on a Tanning Bed?
Most people choose to wear what they would to the beach, however, this will bring about tanning lines once a tan develops. If you don't like tan lines, it's best to wear nothing to prevent them from occurring.
How Do I Keep My Tan?
The key to keeping a glowing tan is to moisturize! Healthy skin is likely to tan quicker and the tan is going to stay longer. That's why using indoor tanning lotion is highly beneficial. You can nourish your skin to help it tan faster while ensuring your skin is healthy all around.
Should I Shower Right After Tanning?
After a tanning bed session, your tan can take up to 24 hours to properly develop. If you need to shower this won't affect your tan at all. You don't need to shower, however, you're free to do so if you wish.
Wrapping Up
No matter your skin type and your specific needs and preferences, we're sure that there's an indoor tanning lotion on this list that will suit you perfectly. Whether you need a powerful tinging bronzer or a gentle moisturizing lotion, we hope that you're now equipped to choose the perfect product to give you that healthy sun-kissed glow.